Oh my gosh these Old Fashioned paper snack bags that you can make yourself are too die for cute! Lia Griffith has all the full details on her website. After I saw them on her site I just had to make some!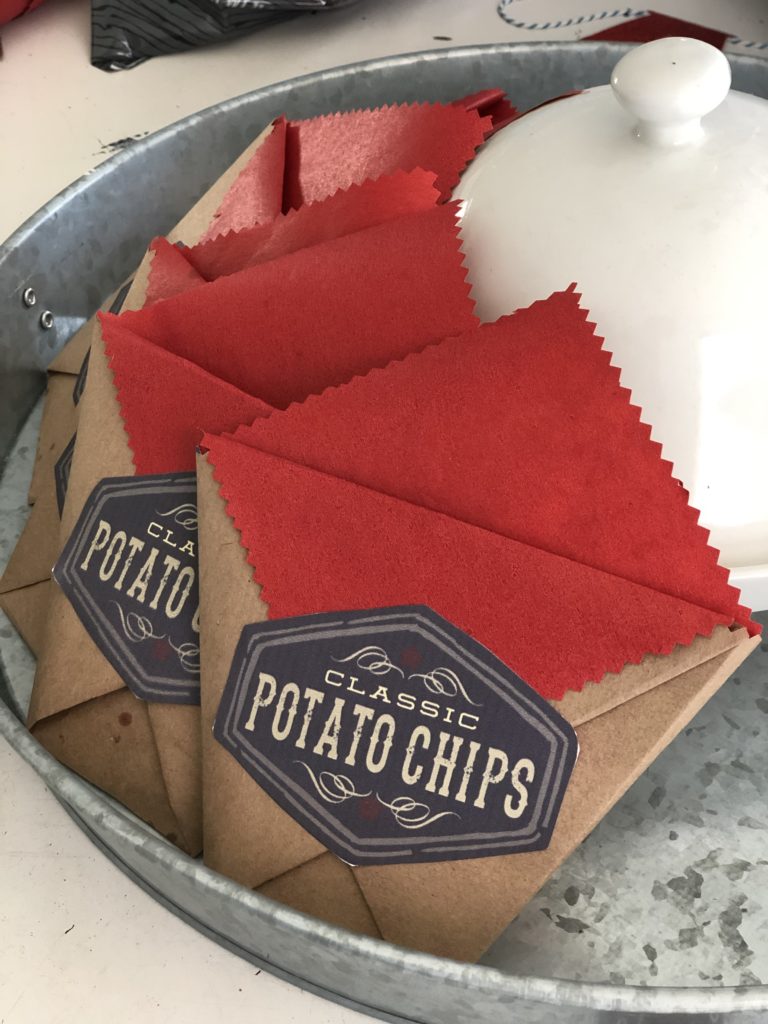 Kraft Paper Snack Bag Directions
The full tutorial and the cute old fashioned sticker tags can be found on Lia Griffith's website. You need to check out her amazing crafts! So many to choose from. Some are only available through her membership but I think it's totally worth it!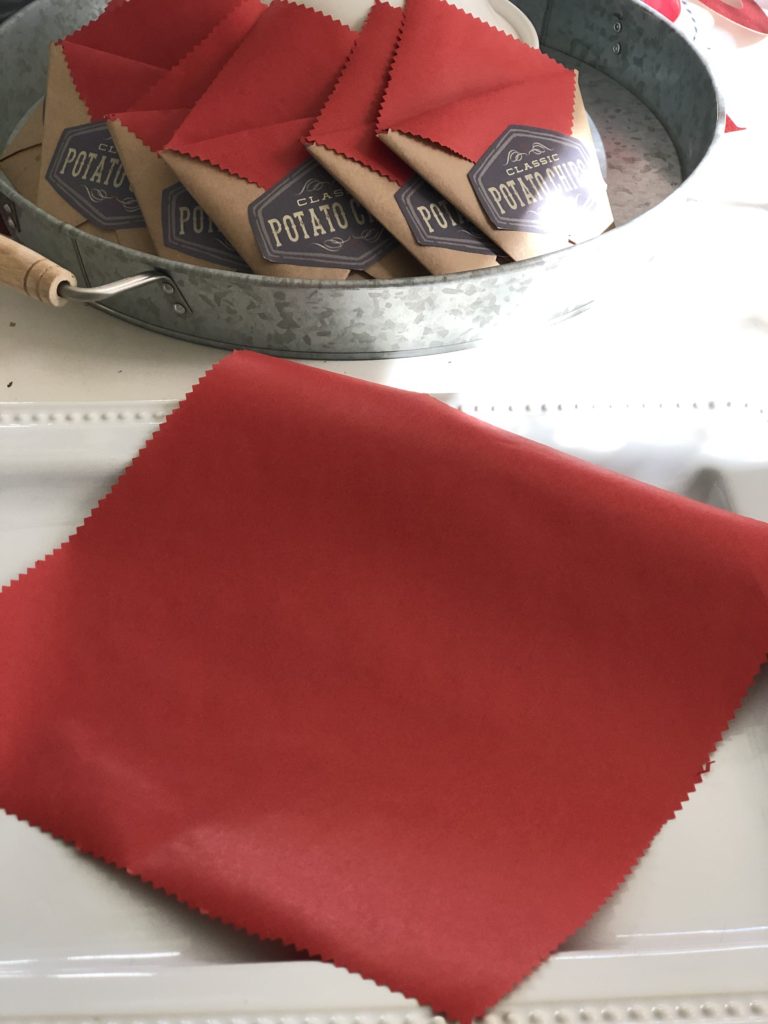 Step 1- Start with a 10″ square piece of Kraft brown paper or wrapping paper which is what I used. I used pinking shears to give that wavy edge to all sides of the square.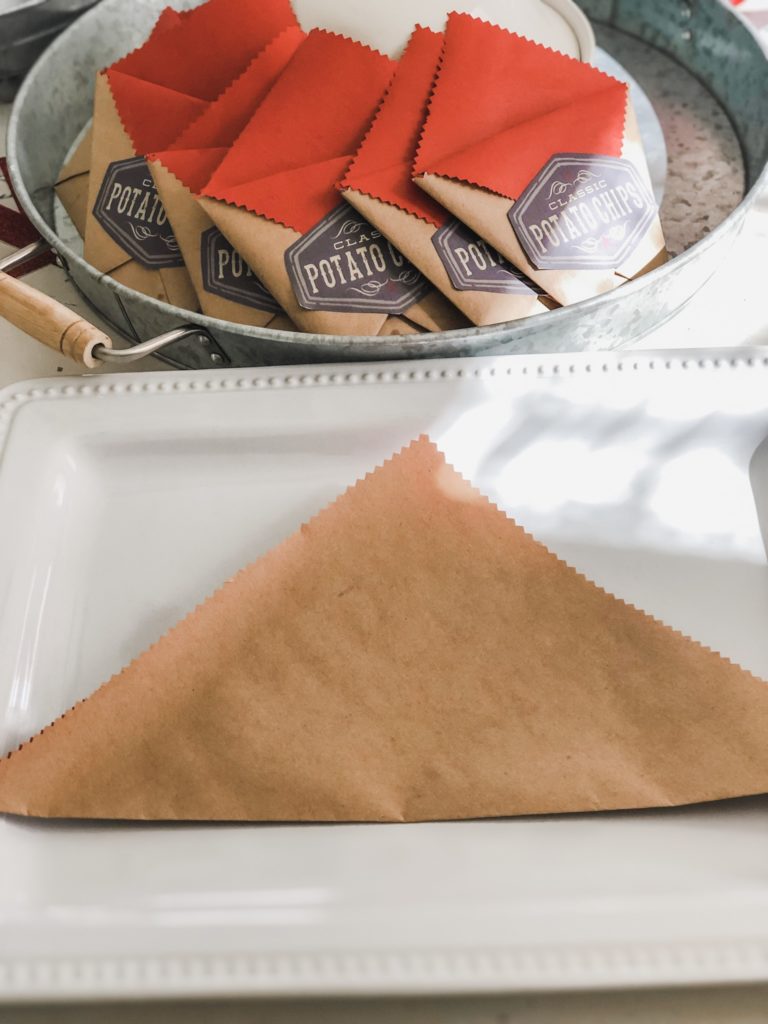 Step 2- Fold the paper into a triangle by matching edges. I am not a perfectionist so mine are not totally perfect but they still turned out adorable!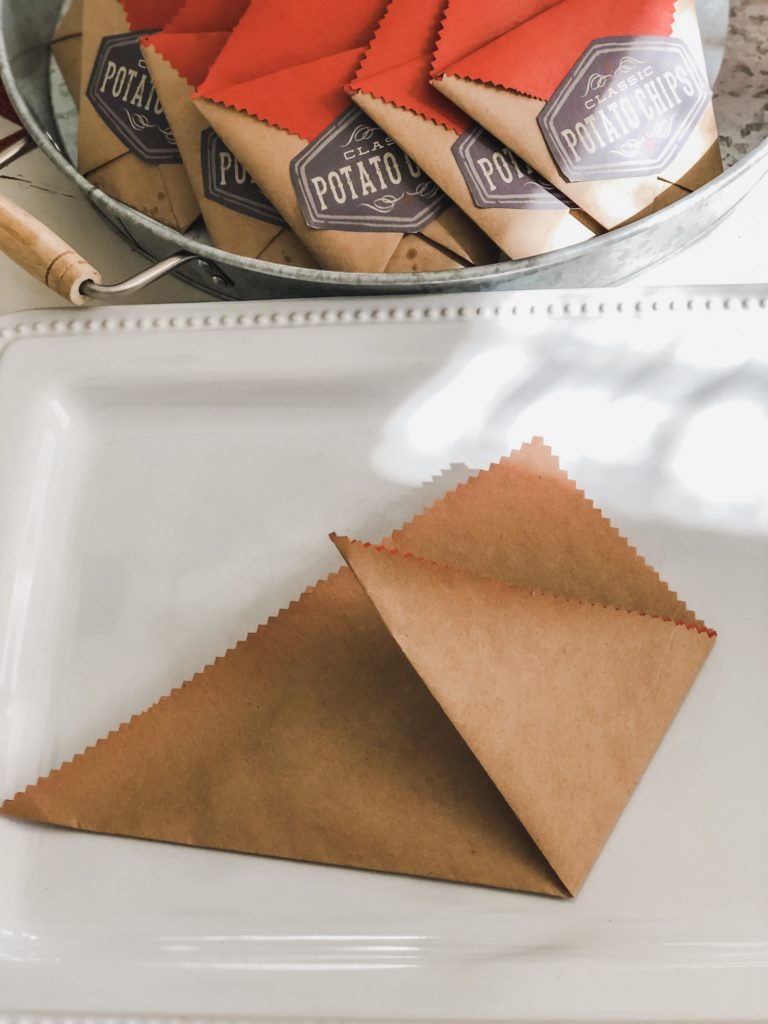 Step 3- Take the right side of the paper snack bag and fold it over the left side.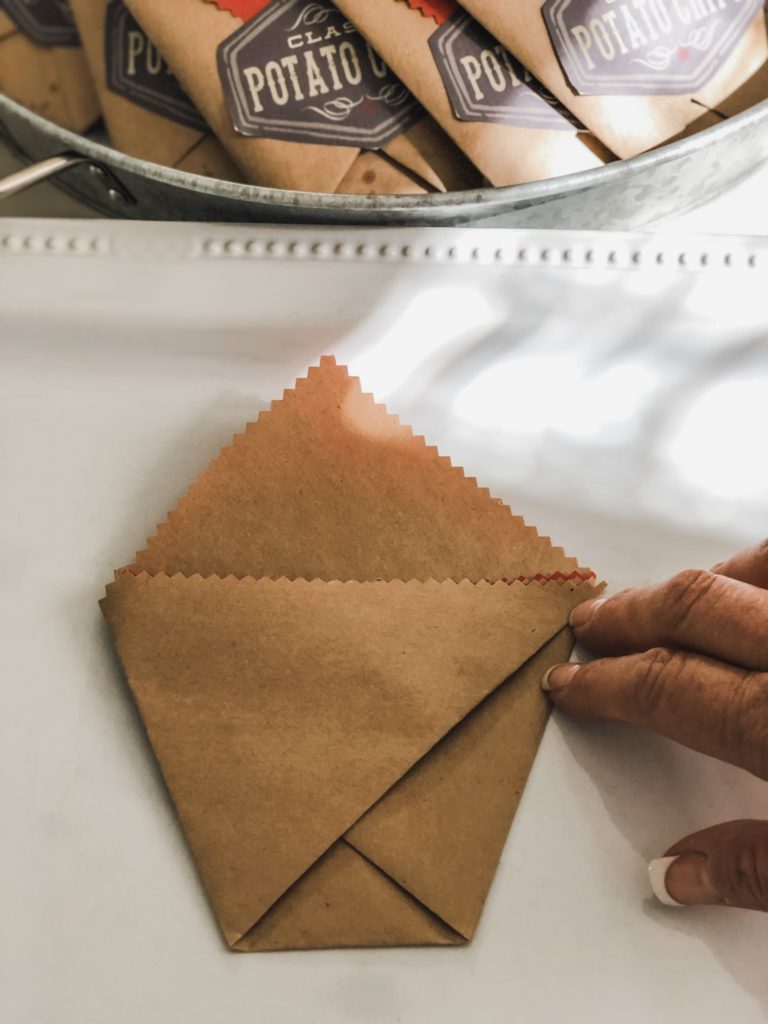 Step 4- Now you can fold the left side over to the right side of the bag. You can see your little snack bag is starting to take shape!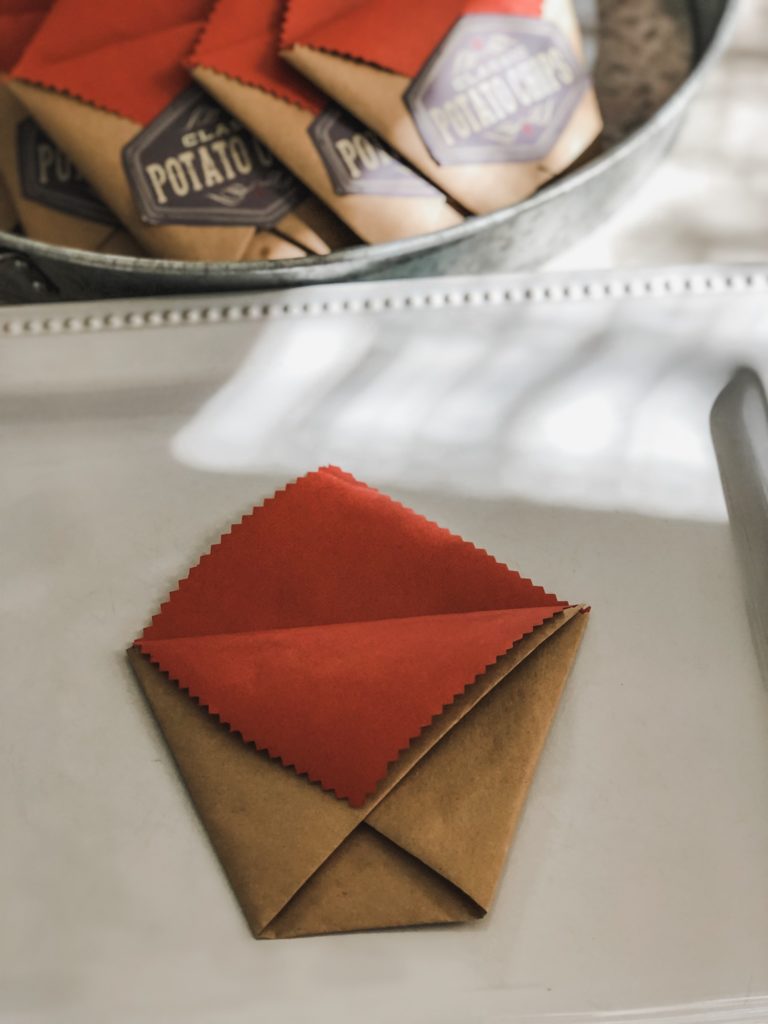 Step 5- OK now fold one piece of the top layer down. I love that this wrapping paper is two sided. One side is brown and the other is bright red! So perfect for the 4th of July!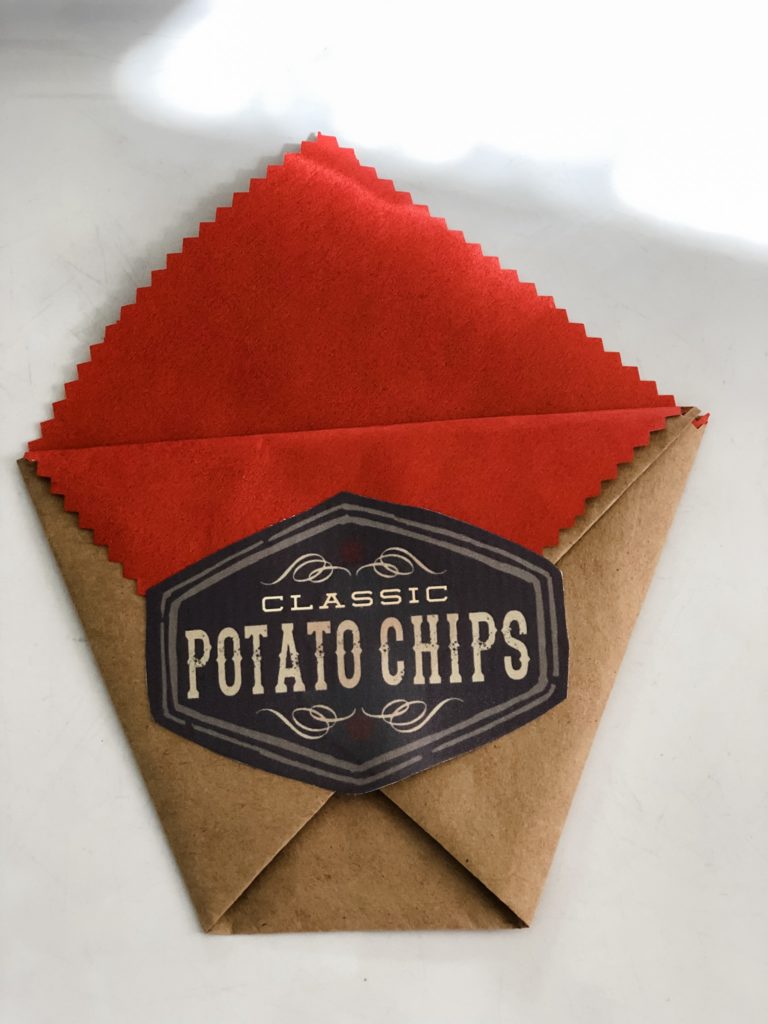 Step 6- Attach the sticker! You can find these darling old fashioned printable tags on Lia Griffith's site. There are lots of other super cute printables that match this old fashioned theme. So make sure you check them all out.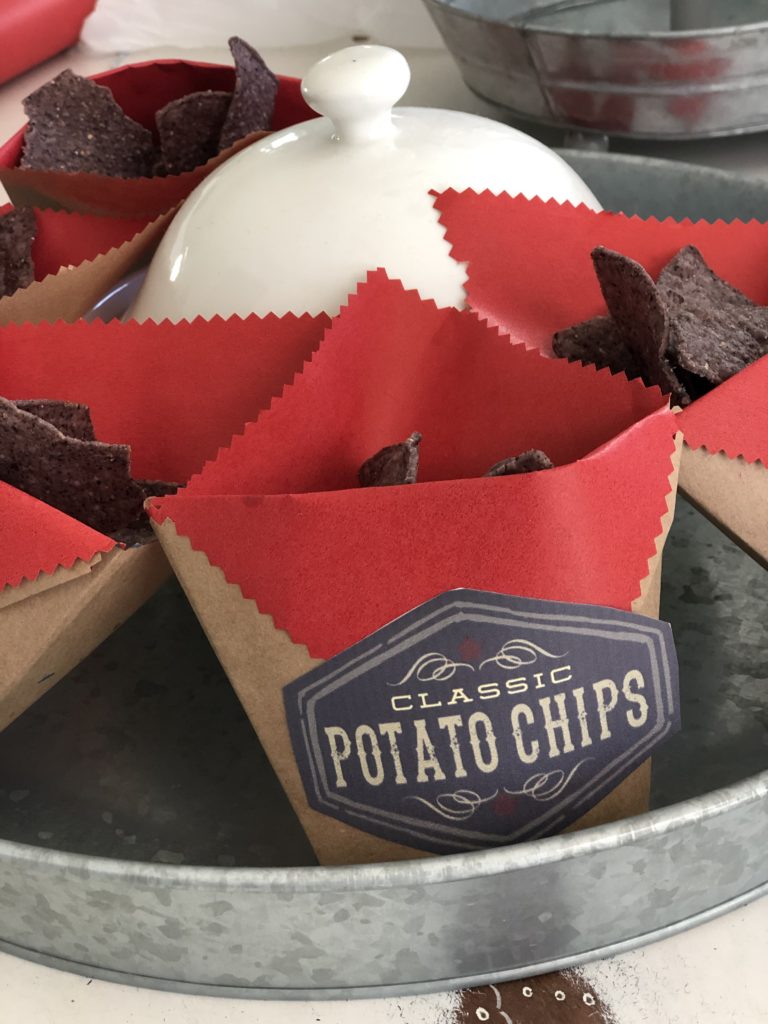 I am not receiving any compensation from Lia Griffith for this post. I just loved this cute idea for my own 4th of July celebration and thought I would share this with all of you.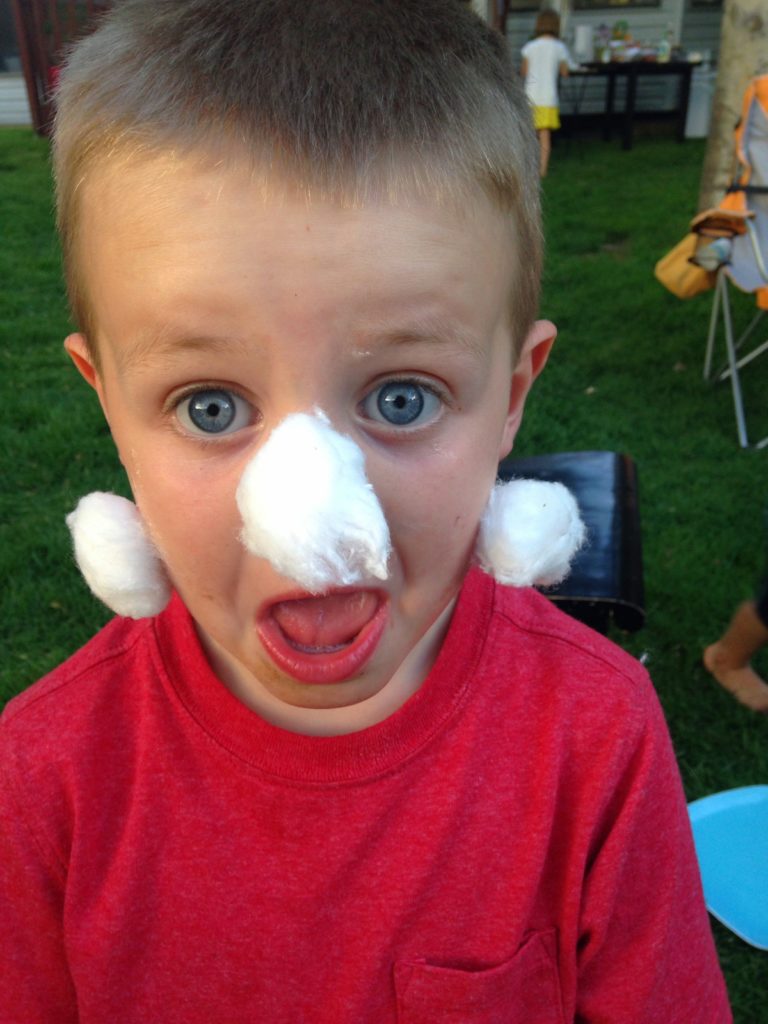 Make sure to check out these hysterical fun game ideas for your 4th of July party!
Shop This Post