Centerpiece Wednesday Linky Party #227! I cant believe it is already the middle of June! How can that possibly be? The 4th of July is right around the corner so I am highlighting some yummy recipes, a beautiful star pillow and tips for planning your 4th of July party!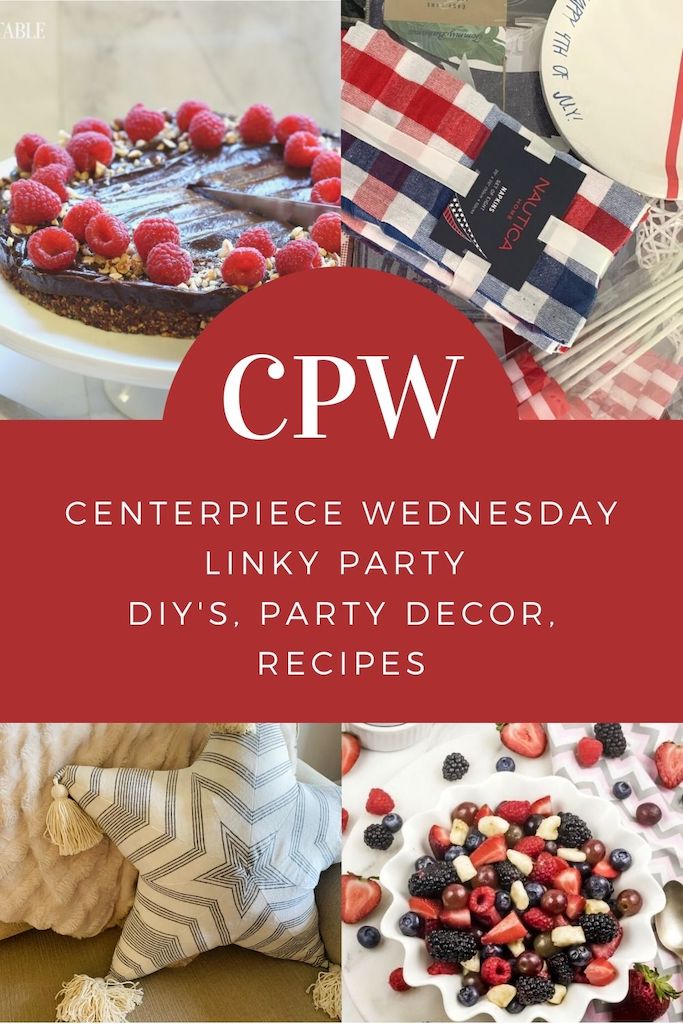 Karins Kottage Happenings
Since we are so close the 4th of July I thought I would share a few of my 4th of July posts with you. This particular post was highlighted on Shutterfly.
I share all kinds of inexpensive ways to celebrate in your backyard. Using sheets as tablecloths is just one of the ideas.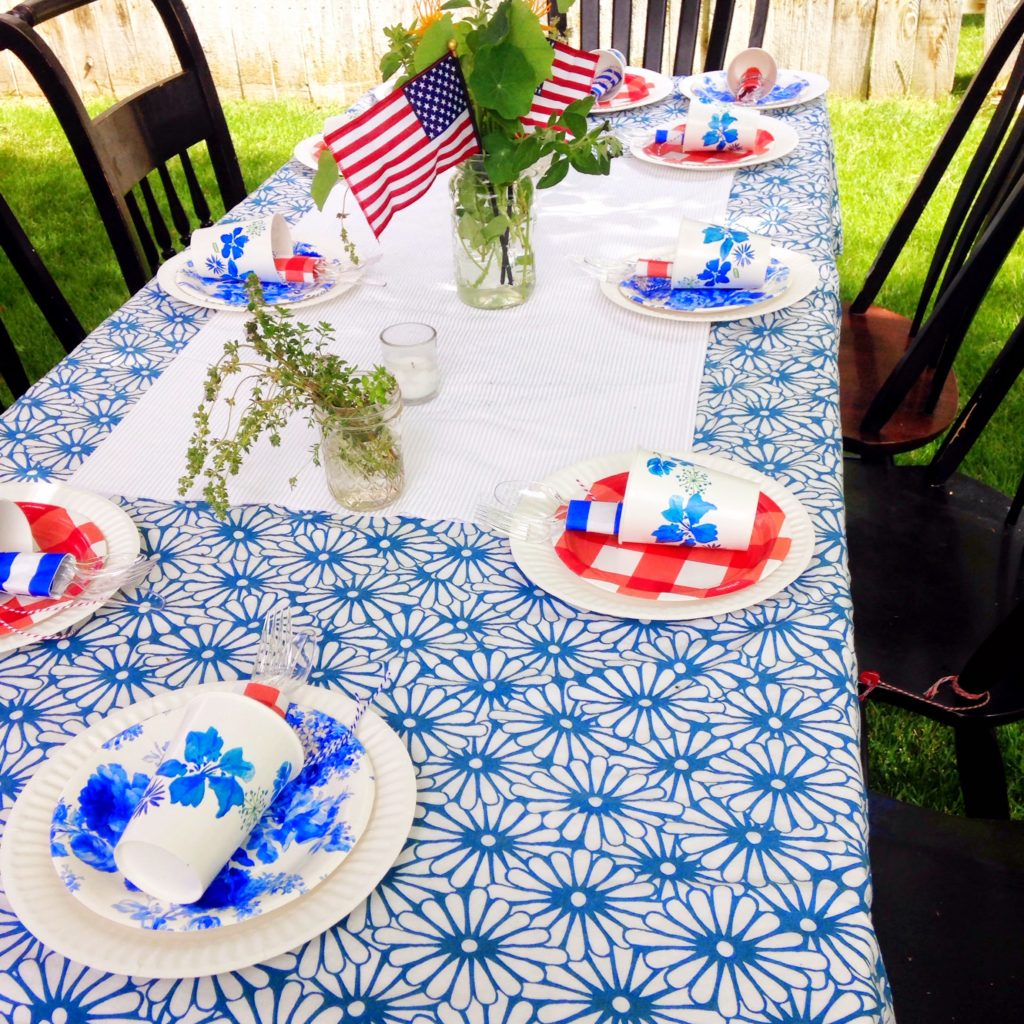 Here is a round up of lots of my favorite easy to make 4th of July desserts! Some of which are no bake!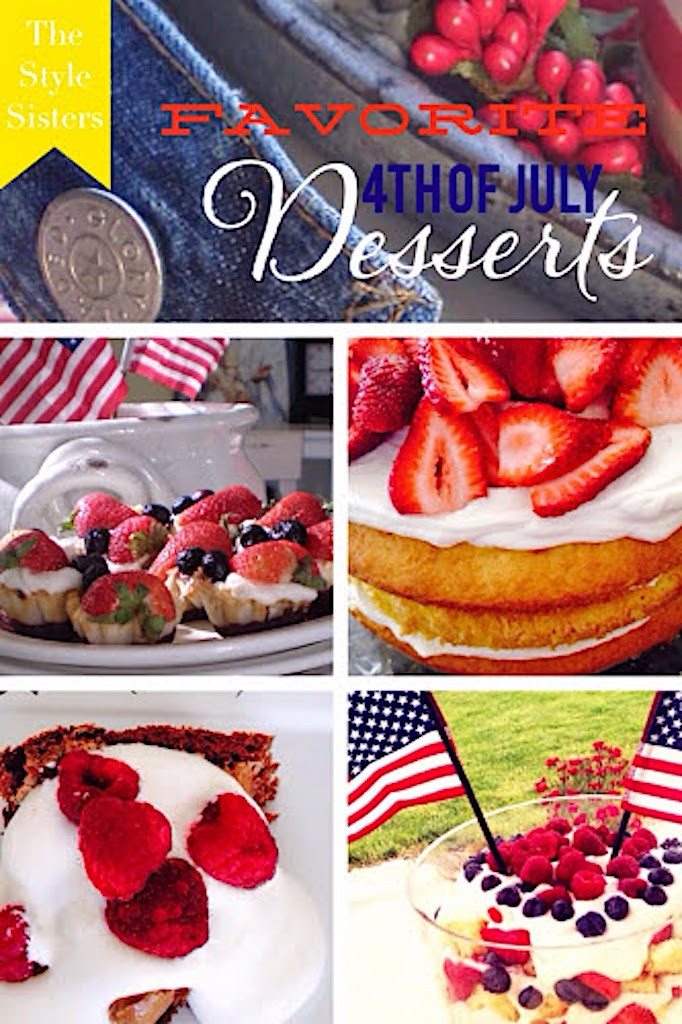 This is one of my favorite denim 4th of July tablescapes that I put together using leftover pieces of old jeans and a scarf!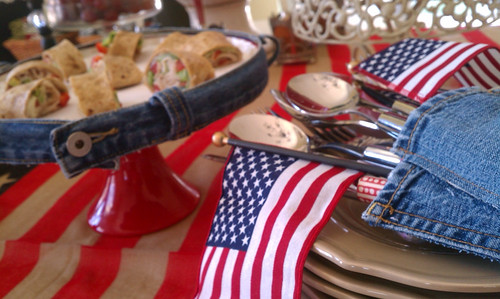 Centerpiece Wednesday Linky #226 Highlights
Let's begin the wrap up from last week with this gorgeous vegan gluten free chocolate tart from Mantle and Table. One of my daughters is vegan and it is kind of hard to find delicious treats without eggs or butter.
I am so excited to make this for her and her family for the 4th!
In the past I have made a gluten free strawberry pie that turned out amazing!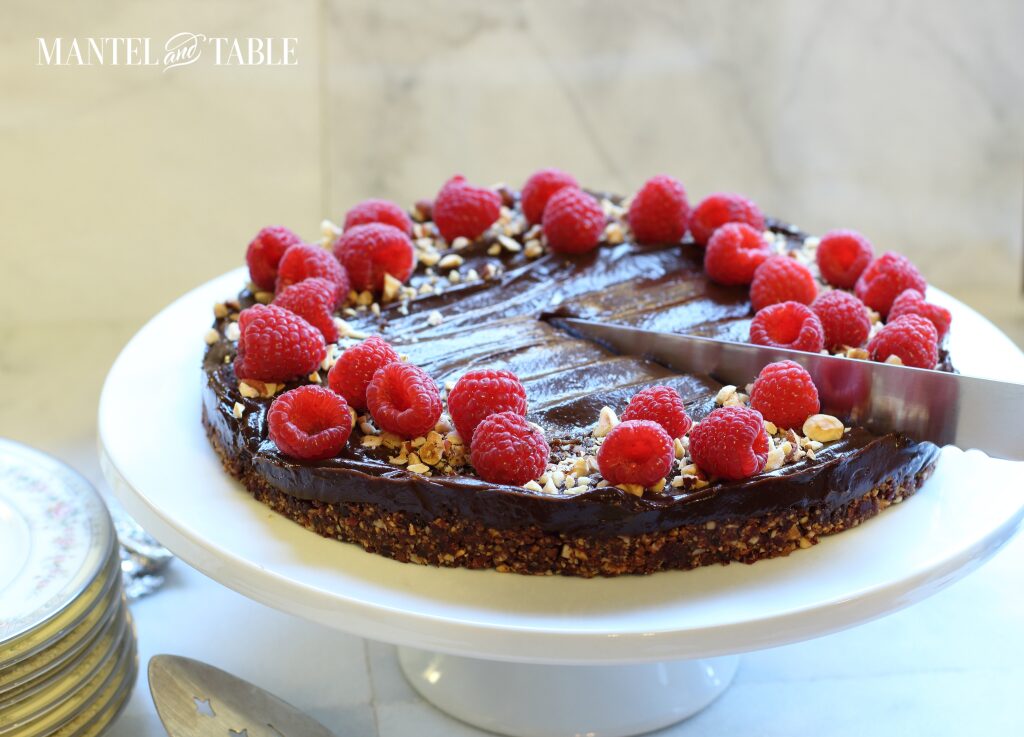 If you are looking for an amazing 4th of July pillow tutorial here it is! Darling and Dapper Life shares this beautiful star shaped linen striped pillow with tassels!
Allison found the linen curtain panel in a thrift store and knew she could turn it into something amazing.
Boy did she ever!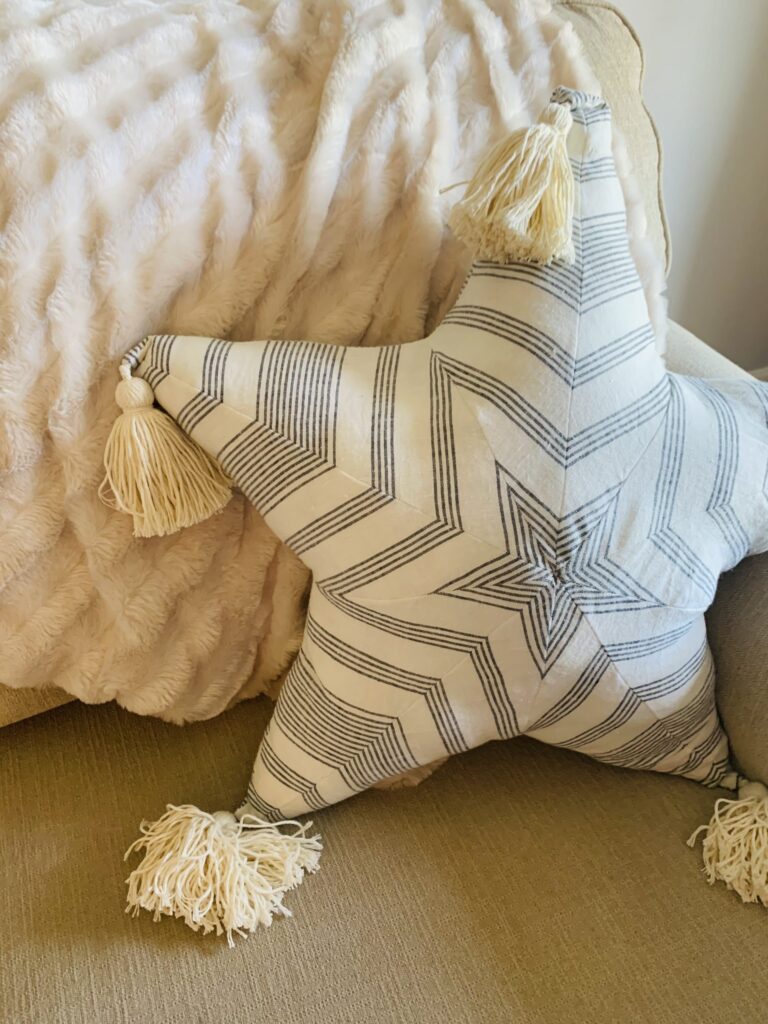 Anns Entitled life shares this beautiful fruit salad that is perfect for the 4th of July!
Her recipe calls for rum…I don't drink alcohol so I would use something else like lemonade to keep the fruit from turning brown.
It looks so pretty with all the fresh berries and grapes!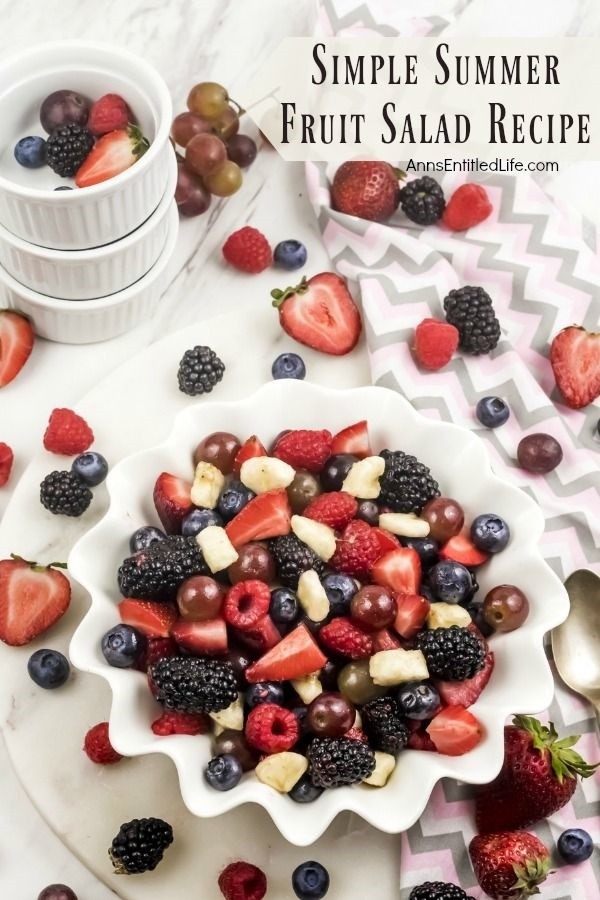 If you need some great tips on hosting a 4th of July party Leslie over at Feet under my table has it all!
Everything from food to games for your party!
Plus all this fun table decoration is from the Dollar store! Leslie has all the links on her blog!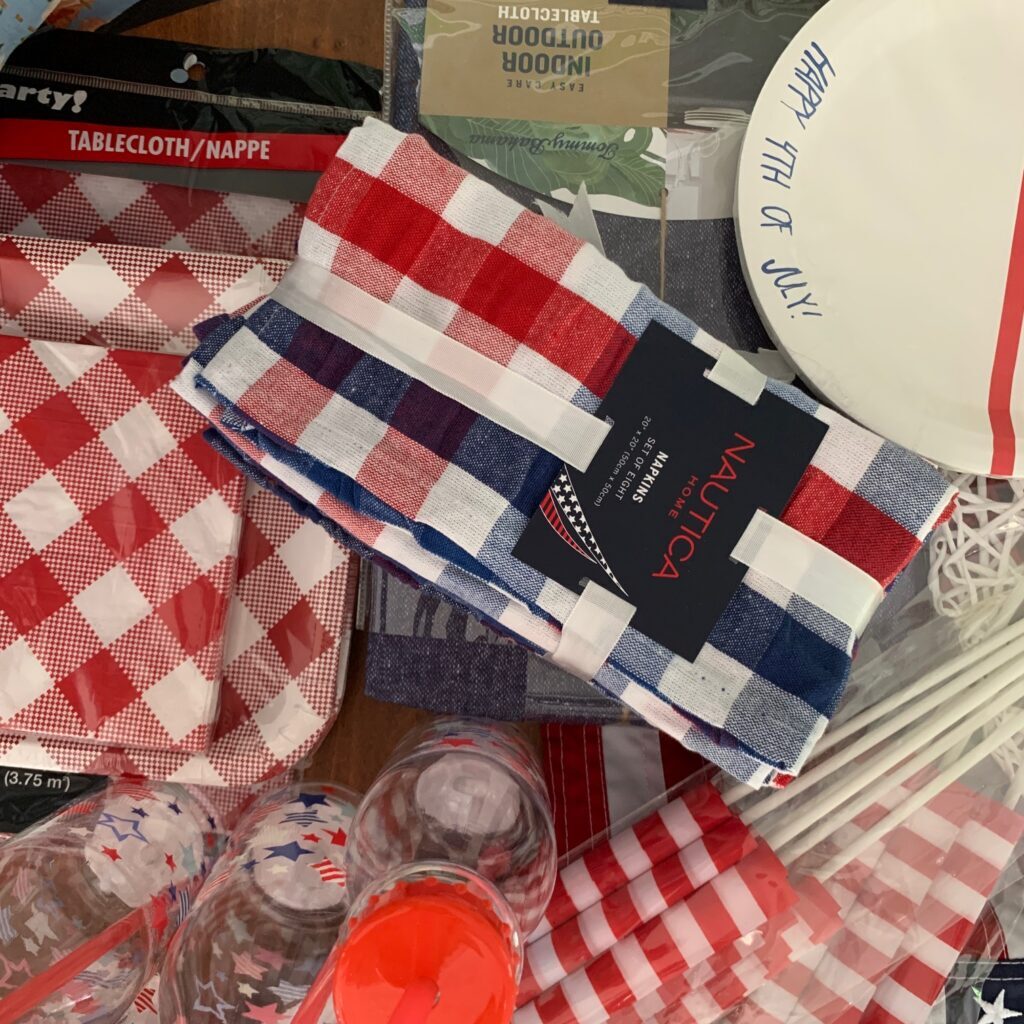 Shop 4th of July Items

Link On Up to the Party