You may remember I posted about a fun indoor camp party. I used bright colored tissue paper in unique ways. I created a faux camp fire with huge edible s'mores and promised another post about all the other Indoor camp party food and here it is!
Indoor camp party centerpiece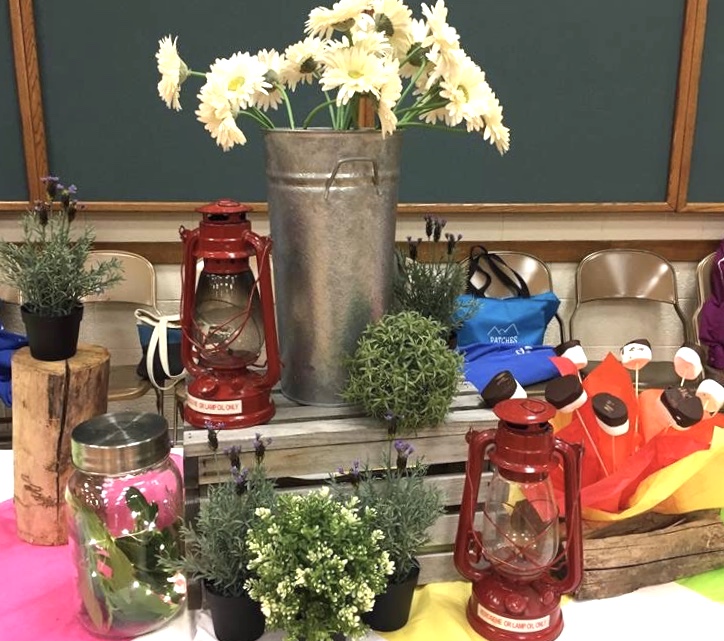 Starting with the centerpiece on the buffet table- I used a wooden crate topped with a red lantern, a tall galvanized flower vase filled with faux daisies as well as other faux potted plants on the top and below. In the glass jar on the left I clipped a few green leaves from the yard and put in some tiny battery operated lights to look like fire flies! Adding in a wood stump with another faux plant on top just finished the look. You can see the fake camp fire with s'mores the right.
Chalkboard menu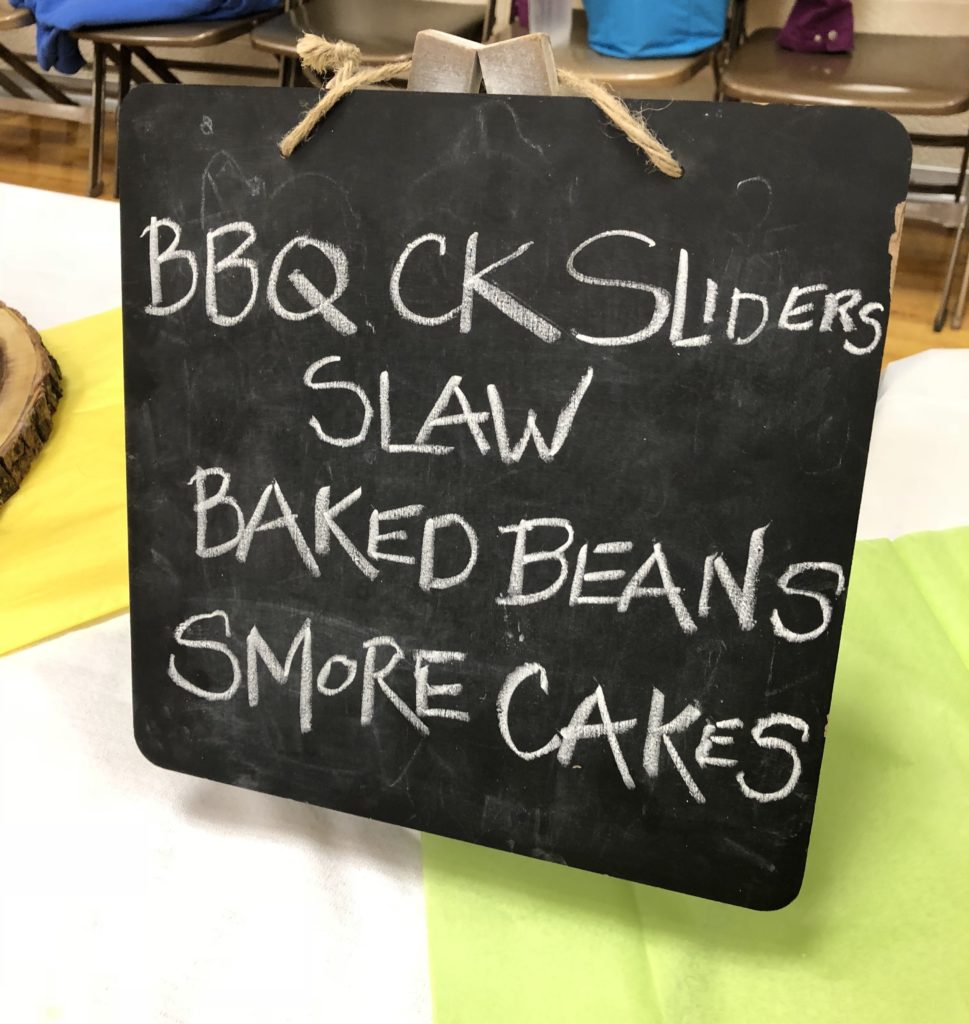 We wrote what the main dish would be for all our 70 guests. BBQ Chicken sliders, Coleslaw and baked beans. With S'more cupcakes for dessert. This worked out perfect because we used crockpots to keep all the food warm!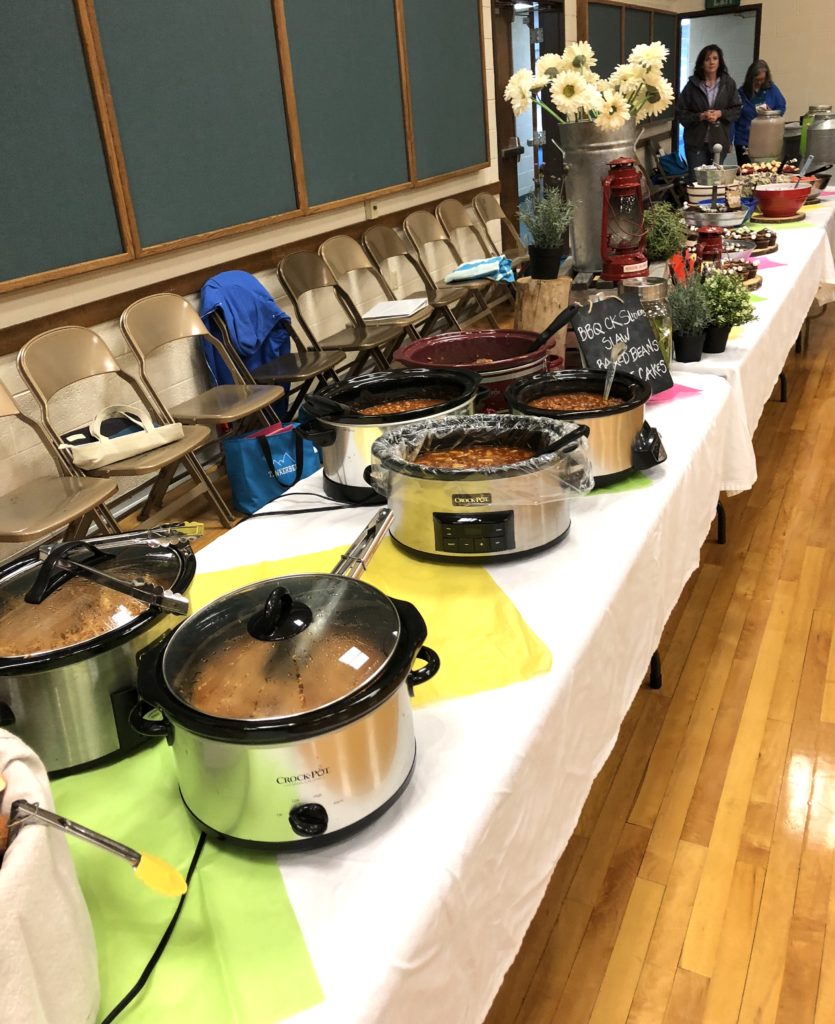 We also served fruit salads and set some of them on top of footed cake stands or these really cool wooden slabs that looked like we got them from the forest!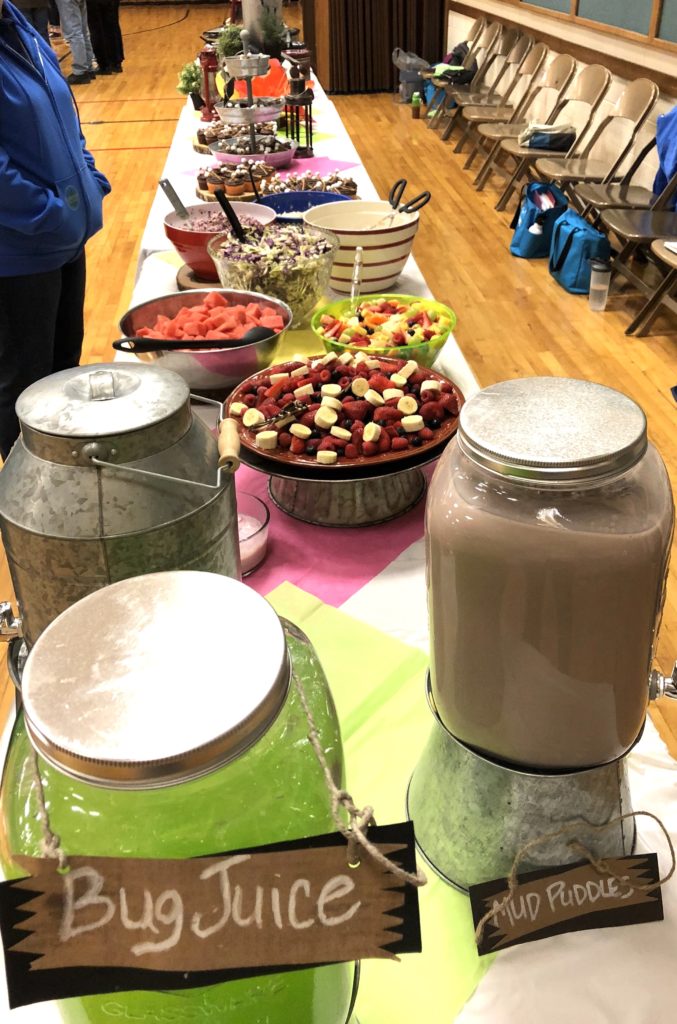 Set up tips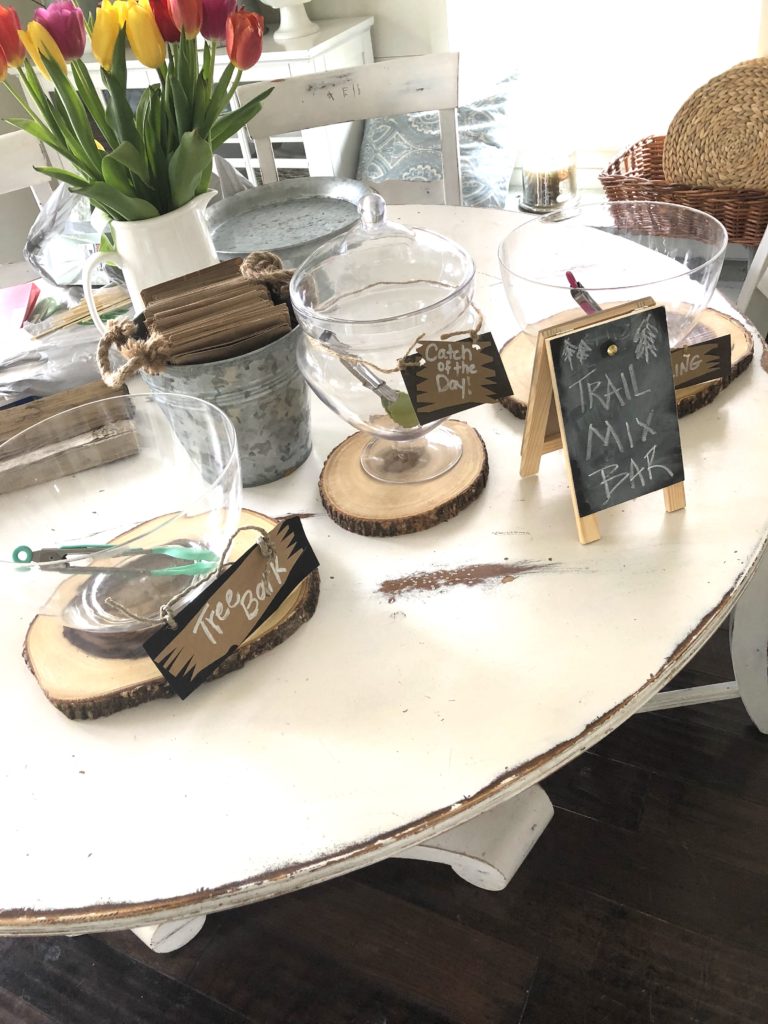 A few days before the event I put everything out on my kitchen table to decide what all I would need to serve the food on. For the snacks I used the small plastic apothecary jar and I served "The Catch of day" (Swedish fish candy) and in other plastic bowls, I served "Twigs" (pretzel sticks) and "Tree Bark" (mini chocolate candy bars) To serve the snacks I used brown paper lunch bags and cut them down in size using wavy scissors and kept them in a small galvanized bucket with colorful handled mini tongs so they could grab what they wanted.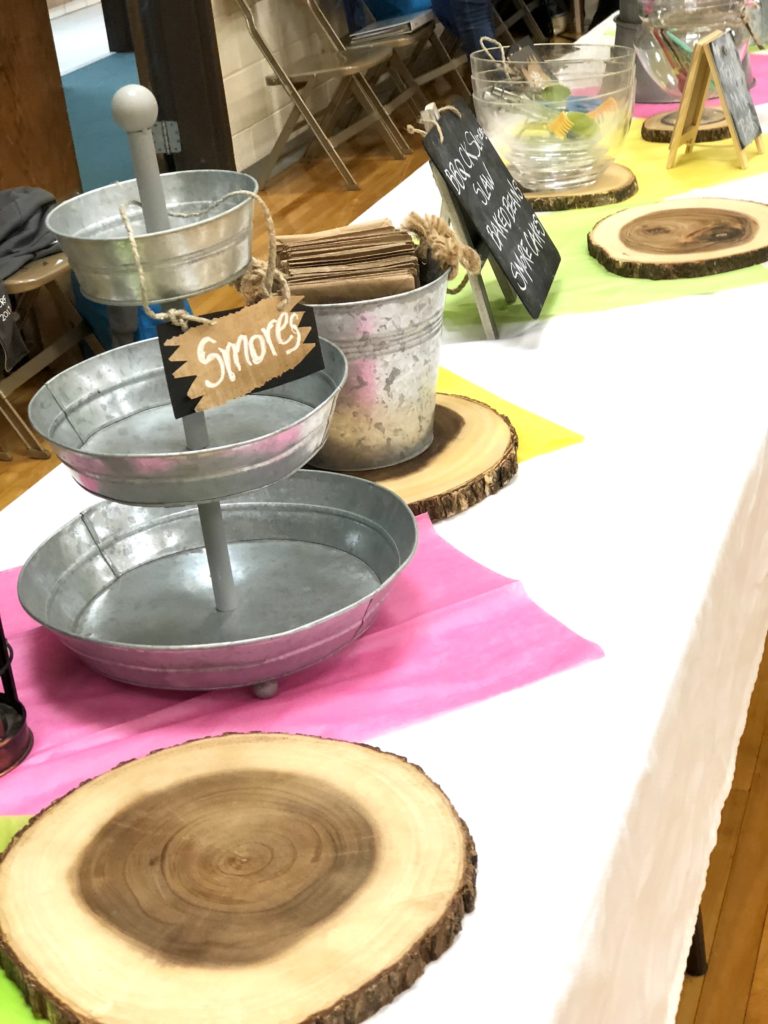 Once I am at the event I like to get out all my serve ware ahead of time and place it on the table to see how it will all flow. You never know how things will fit until you are actually there setting it all up. We ended up moving the snacks off the main food table because we ran out of room but we were able to serve them up later. Placing the s'more cupcakes in my 3 tier galvanized stand with a little sign made them look so adorable! We had a lot of cupcakes so we put some on the wood slabs too.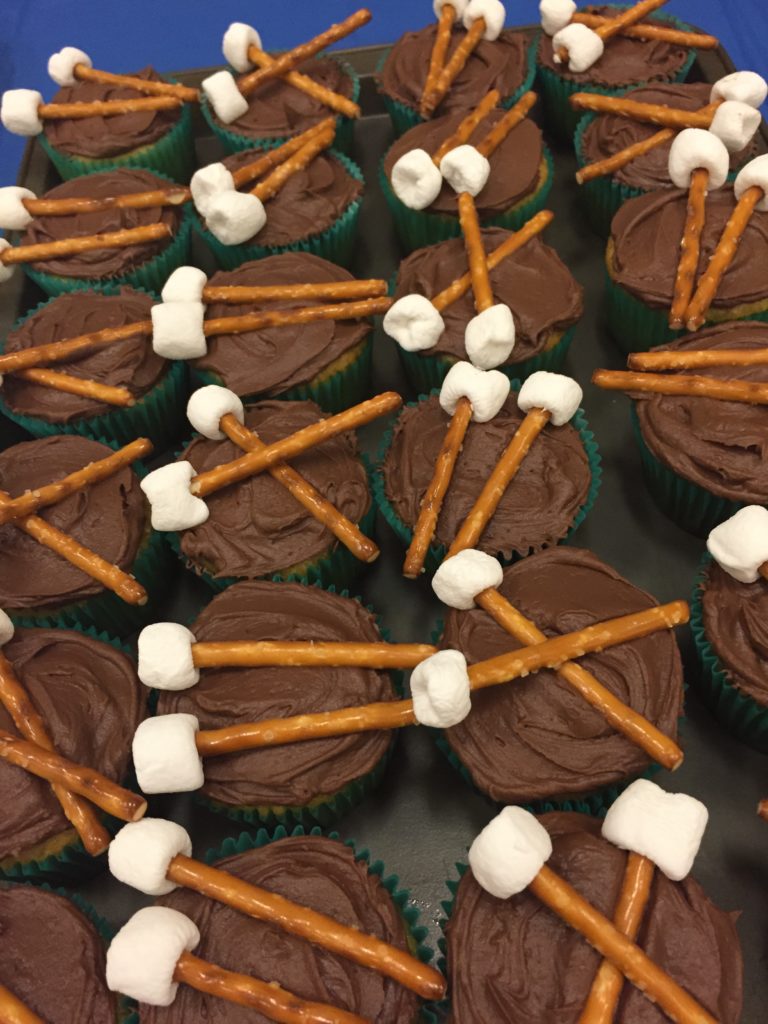 Indoor camp party drinks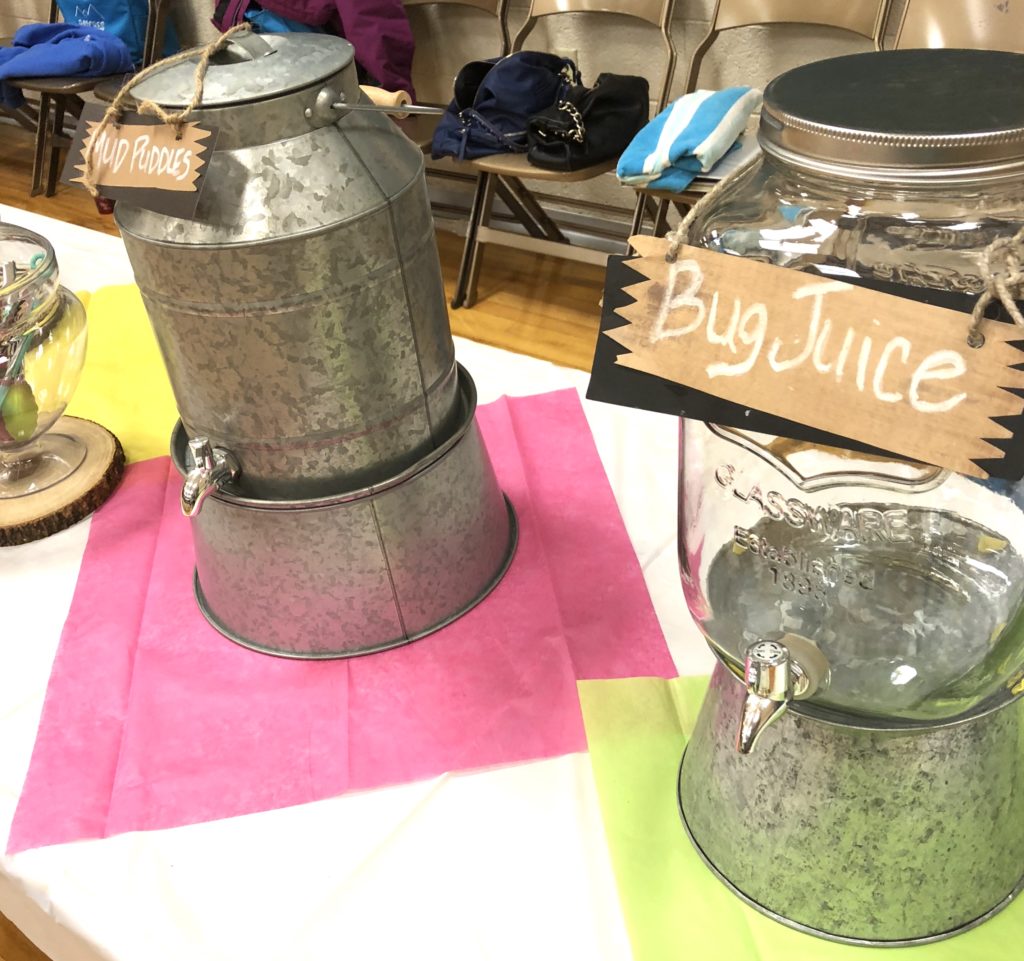 We served "Mud puddles" (chocolate milk) and "Bug Juice" (a combination of 7up and a green power drink) and of course water. I did see a super cute idea how to serve water. Of course saw the idea after the event had taken place…oh well. They had water in a clear dispenser put a little red bobber in it and called it "lake water" Heheh Even without that addition, everyone got a kick out of all the cute names!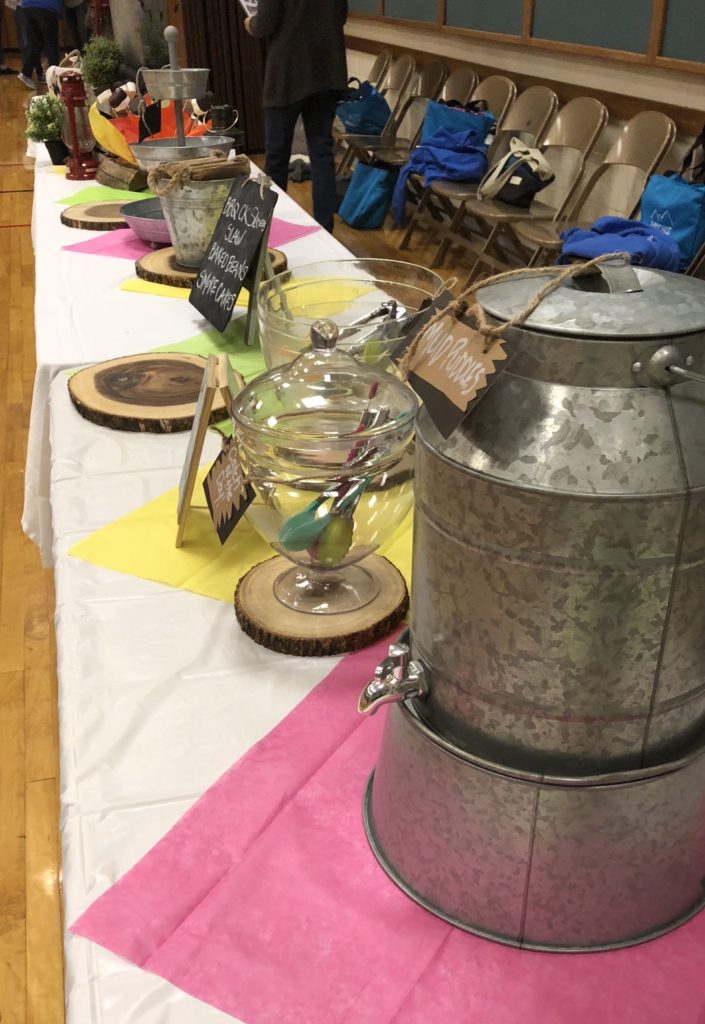 Indoor camp party food service
We were able to feed all 70 people in a very short amount of time by having them line up on both sides of the long buffet and it turned out amazing! So grateful for all the sweet ladies that I got to serve with and all their help!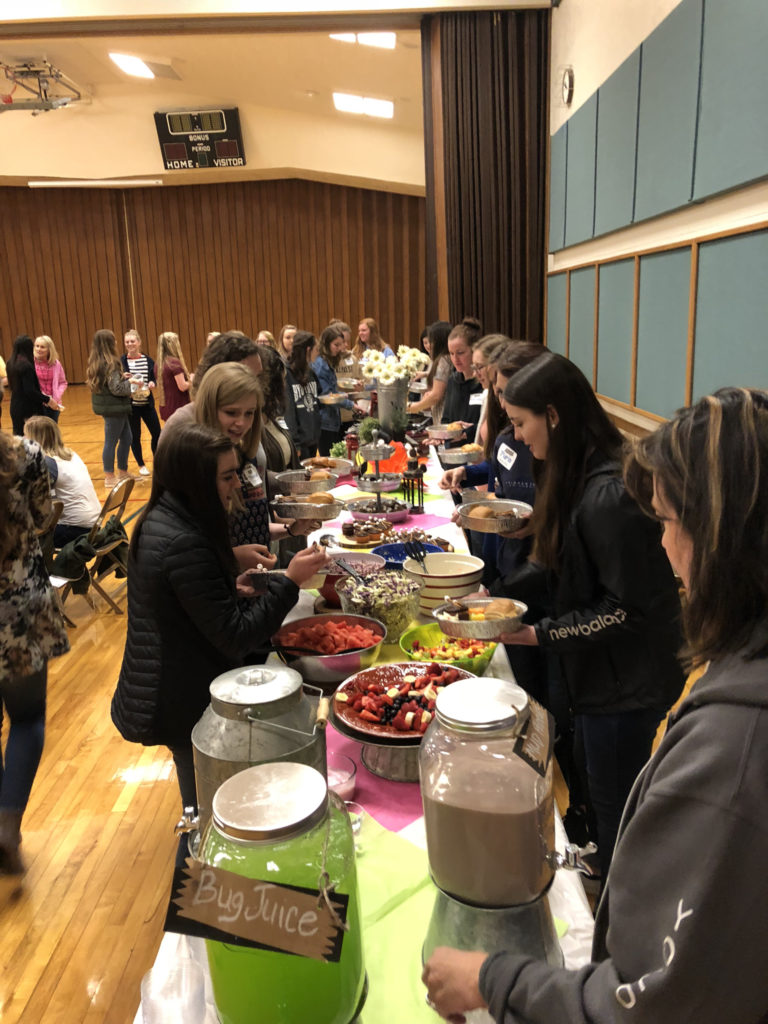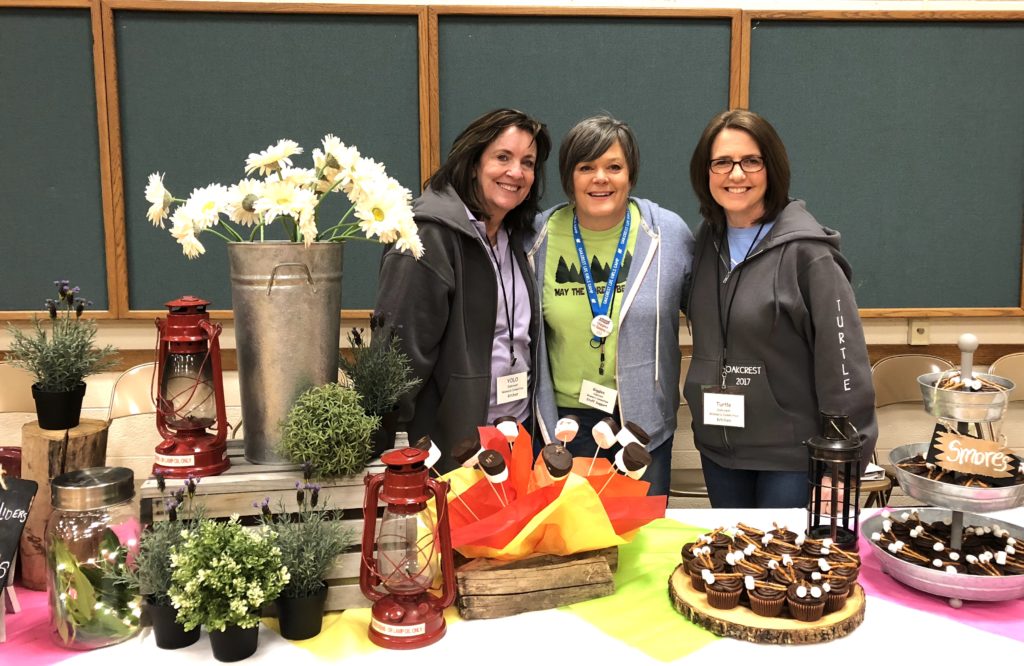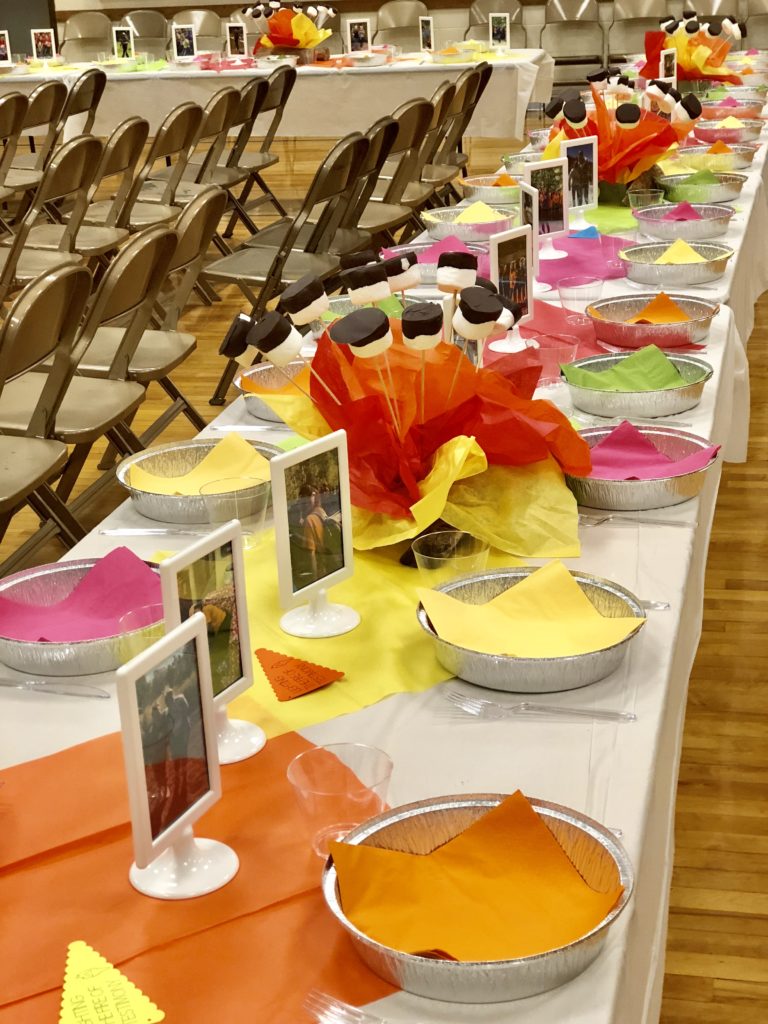 Shop This Post