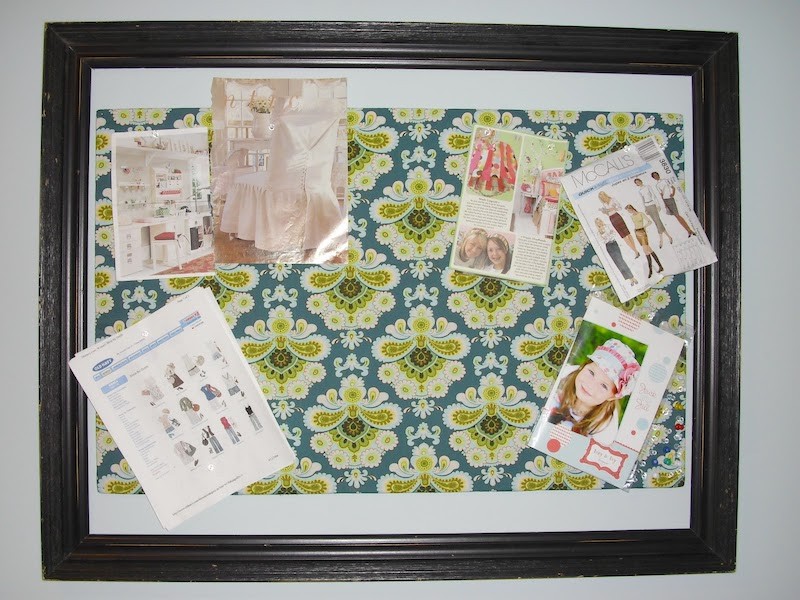 I decided I needed to create a pin up board for my craft room. My craft room was in need of a space that I could use to pin all of my random craft ideas to inspire me.
In my garage I found an old cork board in a frame (ugly frame by the way) so I decided to yank out the cork board and cover it with some cute fabric! #recyclingforthewin
Items needed to make pin board
You can use any type of light weight fabric you want. I chose cotton in a bright colorful print.
A piece of fabric a little larger than cork board
Cork board (I had an old one but you can purchase one similar here)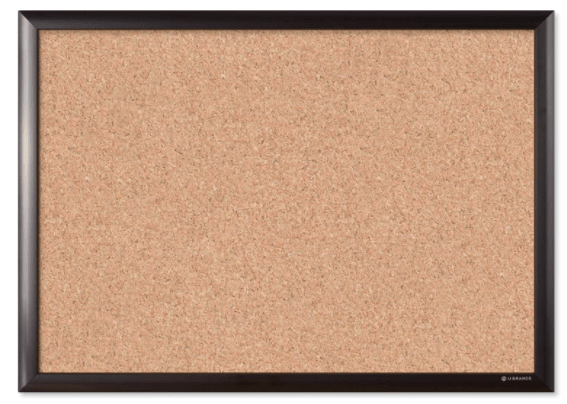 Scissors
Empty Frame
Easy way to cover the cork board
I didn't want the cork to show so covering it with fabric was the key to making it look so cute.
First thing to do is iron the fabric so it is nice and smooth. Then cut the fabric so it is a little bit bigger than the cork board.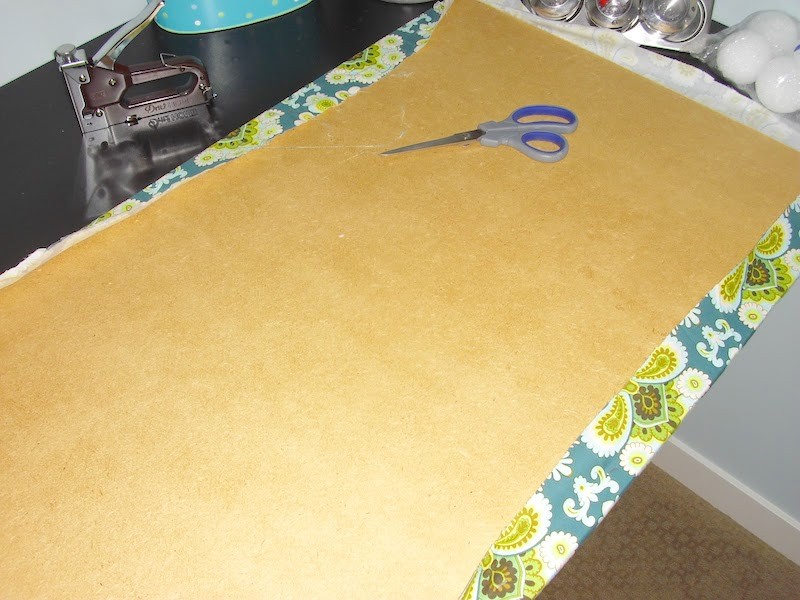 You just need enough to pull up over the edges.
Next you need to use a staple gun. Here I am with my trusty staple gun stapling the fabric onto the cork board.
Seriously this is so easy anyone can do this.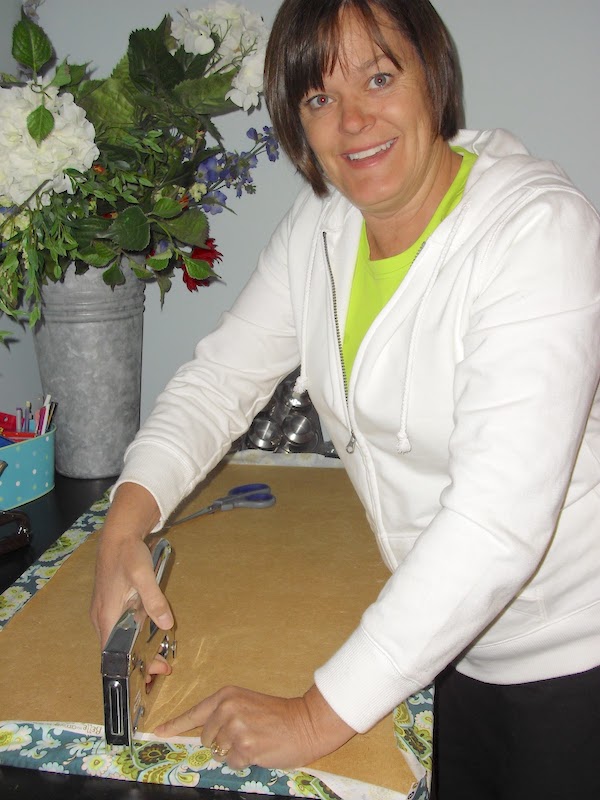 How cute to do this in a teenagers room with coordinating fabrics. Plus you could use really fun pins like these adorable cactus pins to pin up all the inspirational things teens like to pin.
Hang up the pin board
I hung the fabric cork board on the wall with a nail. It is very lightweight so you won't need a big nail. You could probably use velcro command strips too.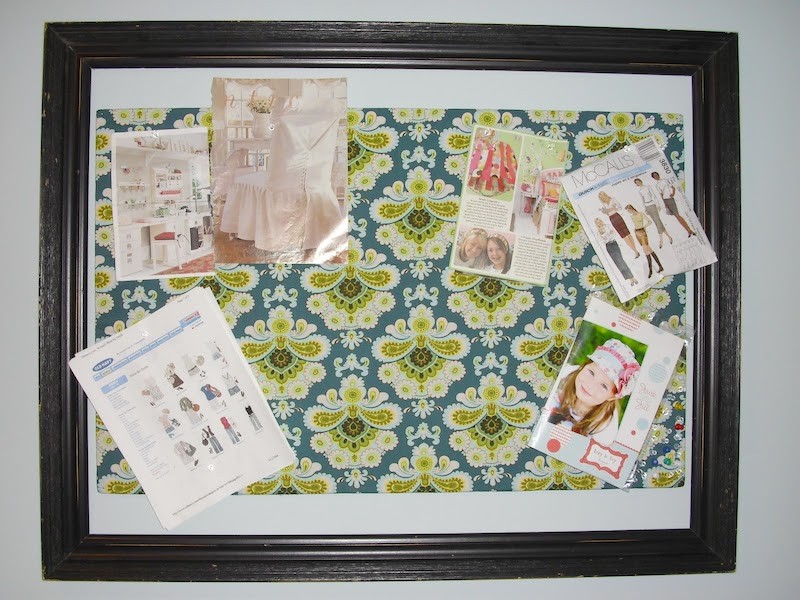 To make my pin board stand out almost like a piece of art, I added a black frame. In face a very large black frame. I found this at the thrift store.
I just love that fact that my fabric pin up board can now hold patterns that I work on plus all kinds of other fun things that inspire me.
Looking at this picture below reminds me I need to recover the rocking chair cushion!
P.S. this rocking chair was handmade by my great grandfather!! 🙂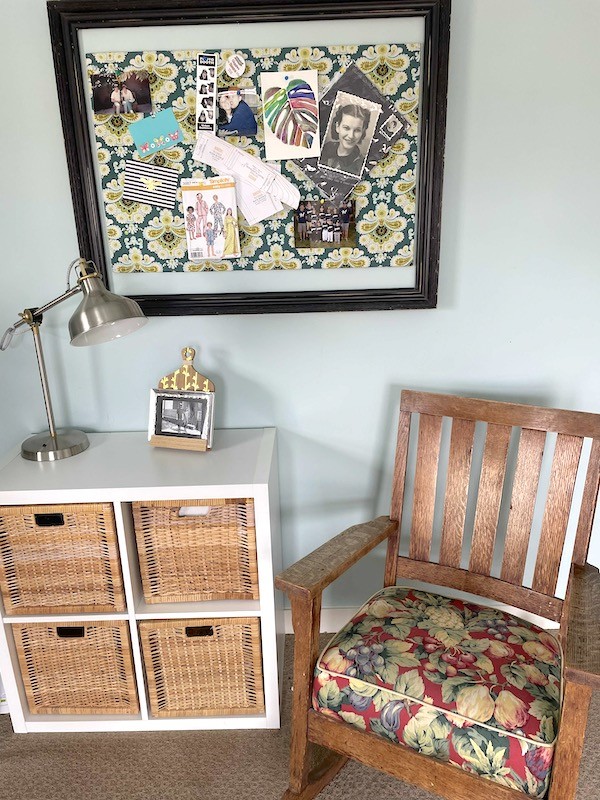 The best part is no more looking all around the craft room for these things they are on the wall right in front of me!
Other crafting Posts
Jewelry Holder out of cork board
Quick and easy Pirate Photo booth backdrop and banner
Pin for later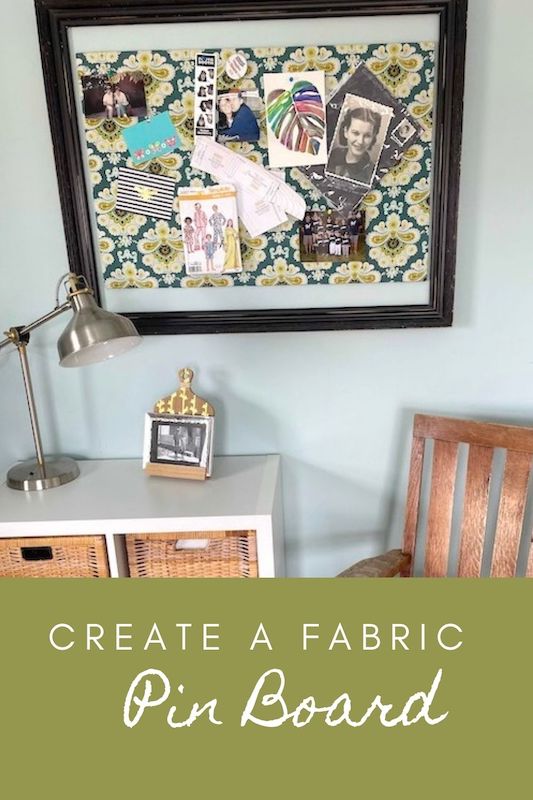 Shop Craft Supplies