Hello again my fashion pals! My 3rd installment of jeans and jackets and it is all about the swing jacket. This style reminds me of Audrey Hepburn. I bought this fabulous jacket while traveling in Italy a few years back and it is so fun to wear!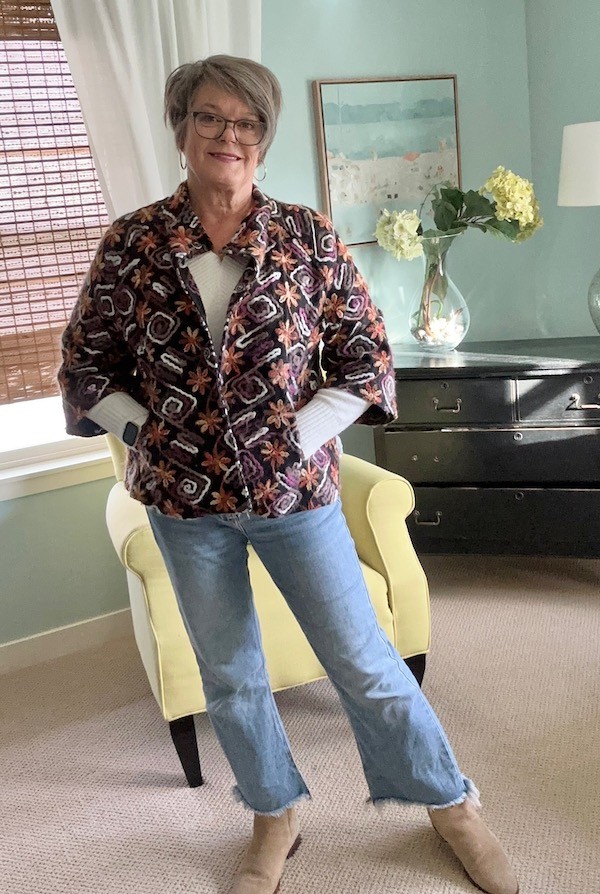 Speaking of Italy I just returned from traveling there. We started our travels in Florence. So so beautiful. Hopefully you saw some of my phots and videos about our travels on Instagram where I posted some fun pics. 
The swing jacket with jeans
This is such an unusual jacket because of the texture, colors and style. The deep rich colors of the weaving make this a stand out.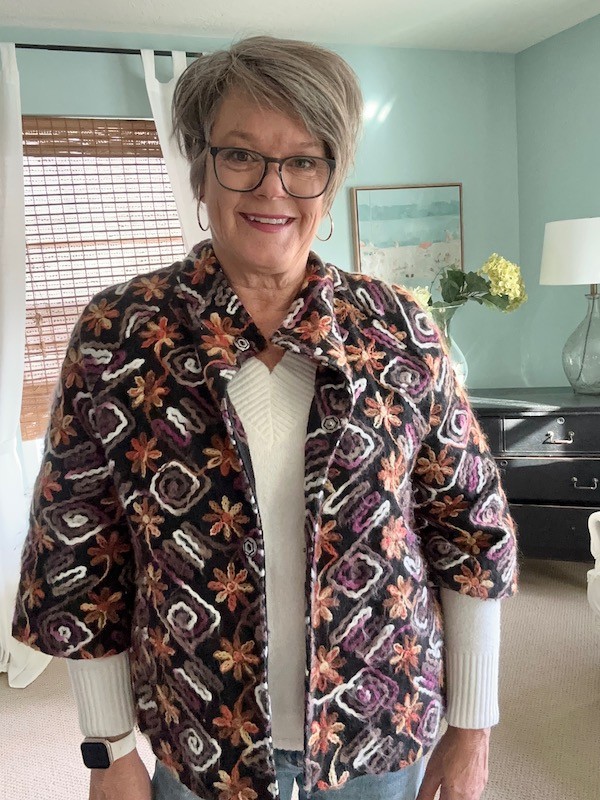 The sleeves are 3/4 so whatever long sleeve I wear it will show which I love that look. It gives the outfit some dimension.
Creamy sweater
I am wearing a v-neck creamy colored snuggly sweater underneath. Remember in my first post I talked about how uncomfortable it is to wear something thick under a jacket? Well this jacket is perfect because the sleeves and body of the jacket flare out away from the body. I have lots of room and I don't feel constricted at all.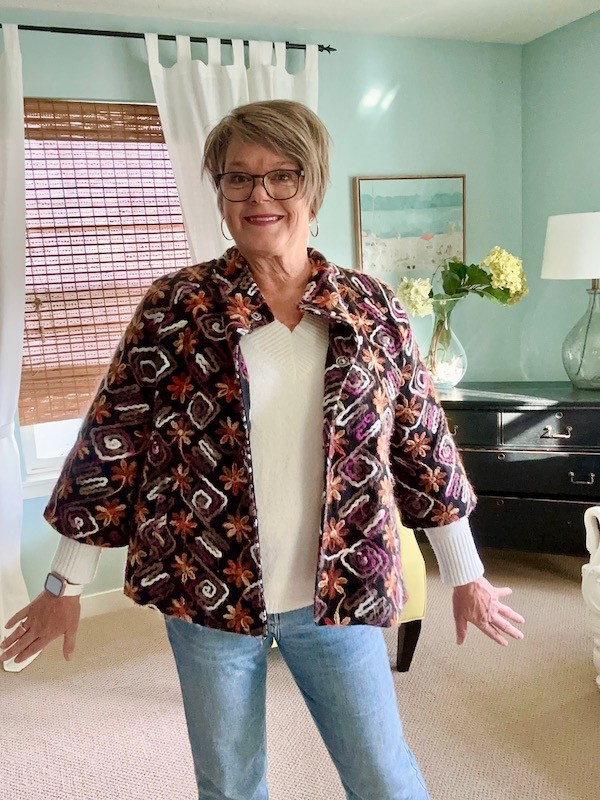 Flared cropped raw hem jeans
Once again I am sharing my love of these jeans. Isn't fun to be able to wear a pair of jeans in multiple ways? If you have read my other post about these jeans you know they are my favorites right now. I could wear them everyday and have them look different each time! Just changing out a top, adding a jacket and switching out shoes totally changes the look of the jeans.
Suede boots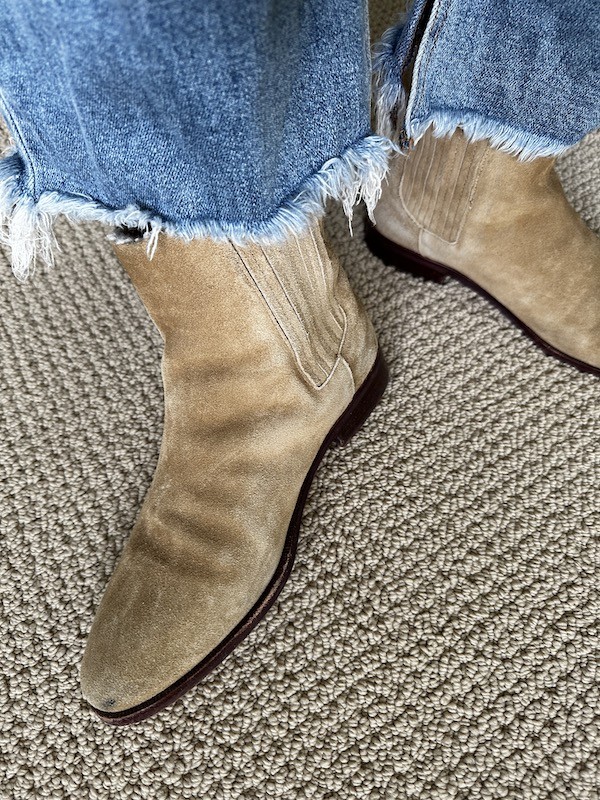 For a fun look I paired these jeans with some suede boots. It is fun to have different textures in an outfit as it gives it some spice! Low heeled boots are a must for me especially if I am going to be on my feet a lot. I want comfort from head to toe and this outfit has it all going on for me.
Stay tuned for my last Jeans and Jackets post coming up next week. Wait until the see the boots I am wearing for that outfit.
More Fashion posts you may have missed
Stylish jeans and denim jacket my journey with denim
Denim jeans and red utility jacket
Puffer vests and leggings for over 50