Welcome to my Kottage where I love to celebrate the art of homemaking with scrumptious recipes that are perfect for family gatherings and special occasions. Today, I'm diving into the sweet essence of summer with a delicious Peach Pie recipe that will have your taste buds dancing with joy. Inspired by Baking a Moment, this recipe captures the essence of the season in every bite.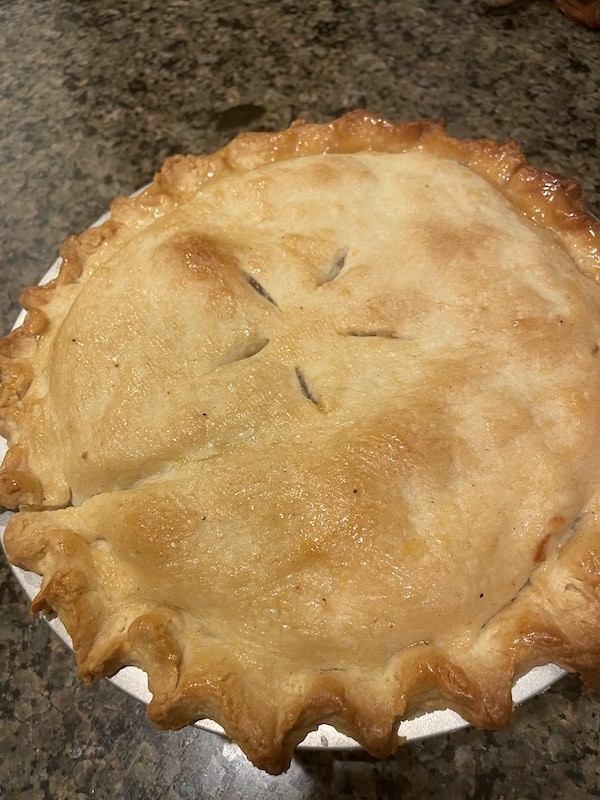 Flaky pie Ingredients
Combine Ingredients for Pie Dough
Place the flour and salt in a large bowl, and whisk to combine.
Add the oil, stirring until the mixture resembles coarse crumbs.
Cut the butter into thin slices and toss in the flour mixture to coat.
Add ice water a tablespoon at a time, mixing just until the mixture can hold it's shape.  (You may need slightly more or less water.)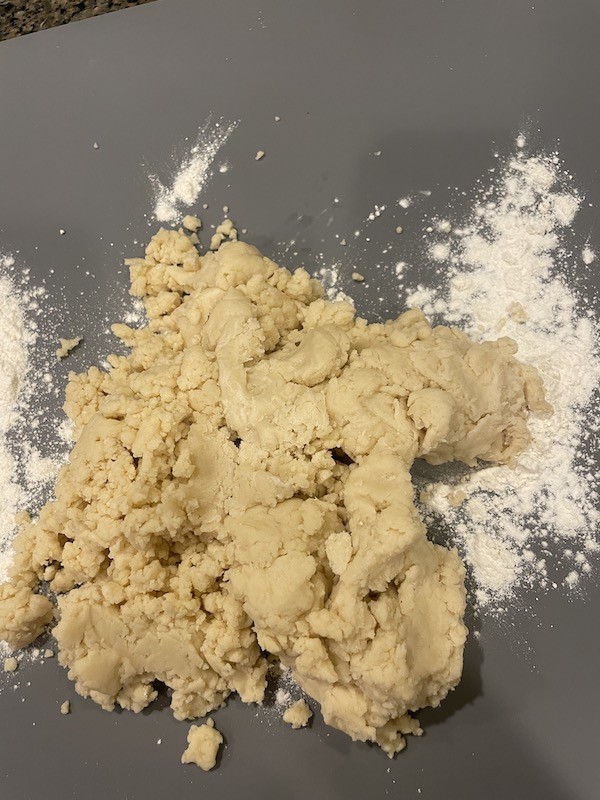 Empty the dough out of the bowl and onto a large sheet of plastic wrap. Use the plastic wrap to gather the dough into a disc shape, then wrap the dough tightly and press down on it firmly to compact it.
Chill the dough in the refrigerator for 1 hour (I put it in the freezer for 15 min.)
Roll Out the Dough
Flour the work surface, rolling pin, and the chilled dough lightly, then divide the dough into 2 equal portions.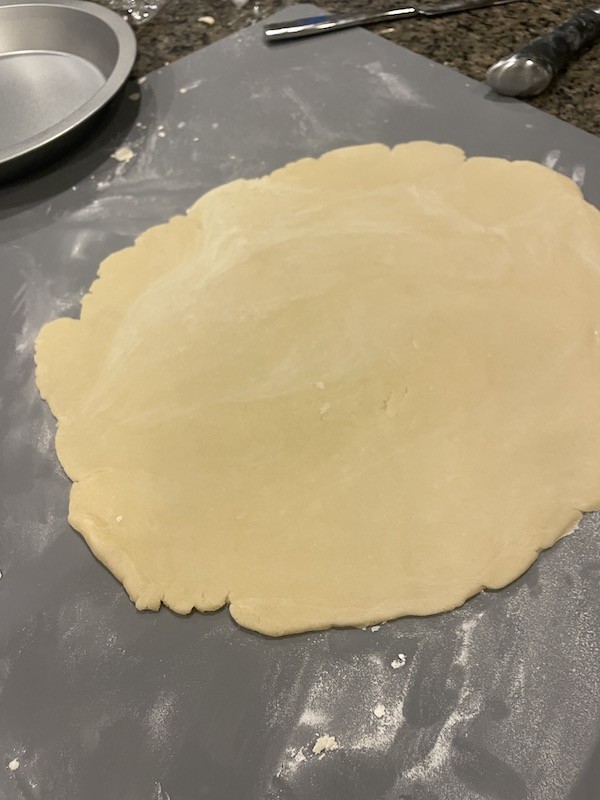 Roll each portion out to ¼" thickness, and fold into thirds. Fold into thirds again, then one more time.
Place dough into an ungreased pie pan, and prick the bottom with a fork. Refrigerate while preparing the filling.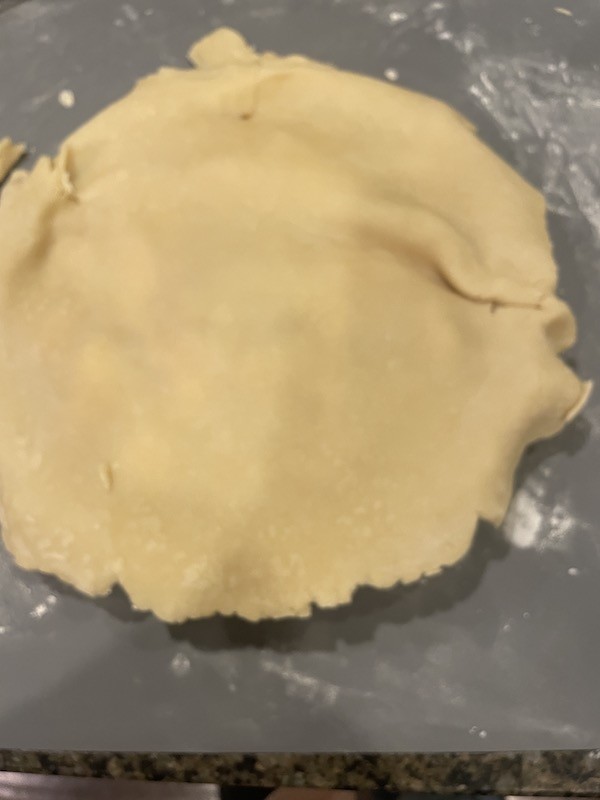 Delicious Peach Pie Filling Ingredients
3 pounds peaches 6 large peeled, pitted, and sliced (fresh or frozen)
1/2 cup sugar
3 tablespoons cornstarch
2 tablespoons lemon juice
1/4 teaspoon ground cinnamon
1/8 teaspoon Pumpkin Pie Spice
2 tablespoons unsalted butter, cubed
Directions to make Peach Pie Filling
Place the peaches, sugar, cornstarch, lemon juice, cinnamon, and nutmeg in a large pot and toss to coat.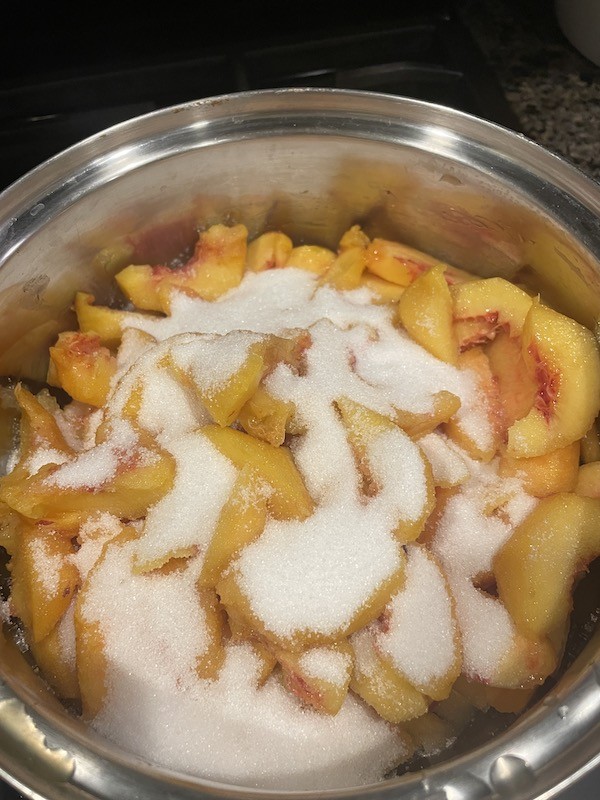 Cook the mixture over medium heat until the peaches are slightly softened and the juices have thickened (approximately 15 minutes).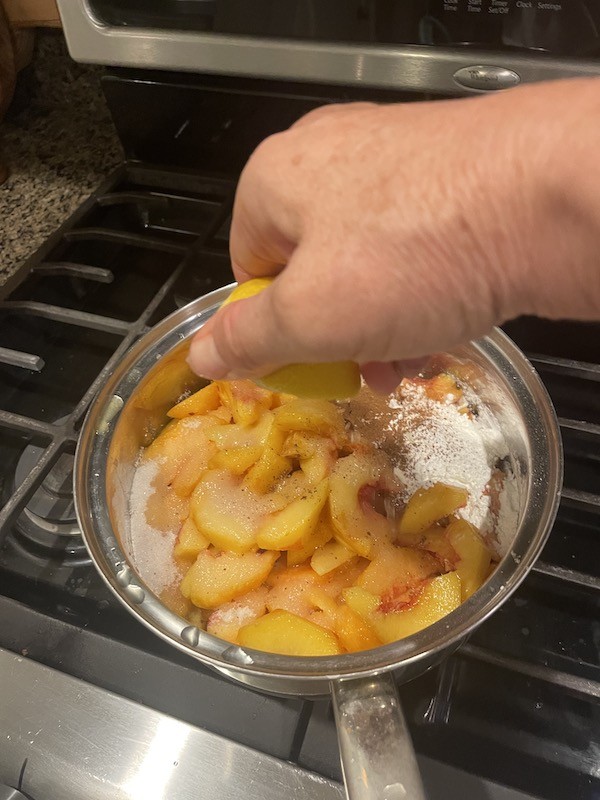 Allow the peach pie filling to cool completely, then transfer it to the prepared bottom pie crust, and dot with cubes of butter.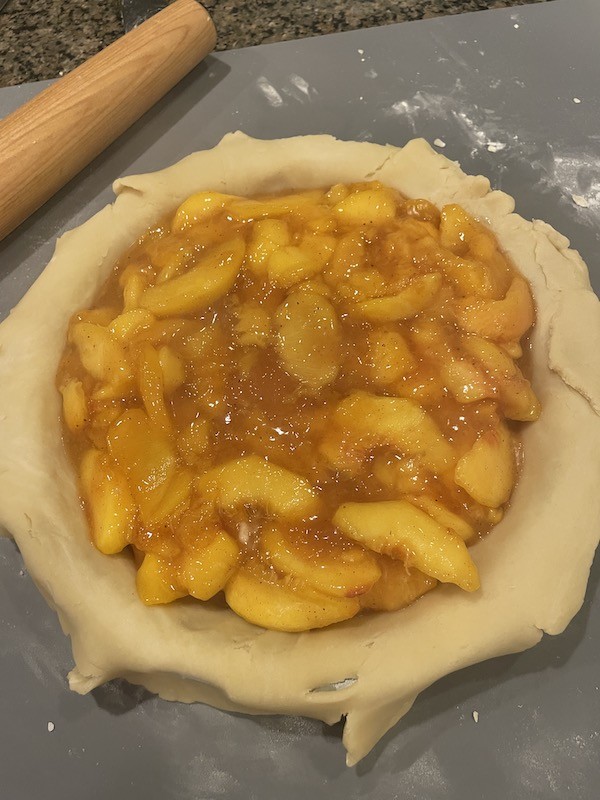 Cover with top crust, seal the edges and make a pretty edge. Cut a few slits into the top of the crust to vent the hot filling.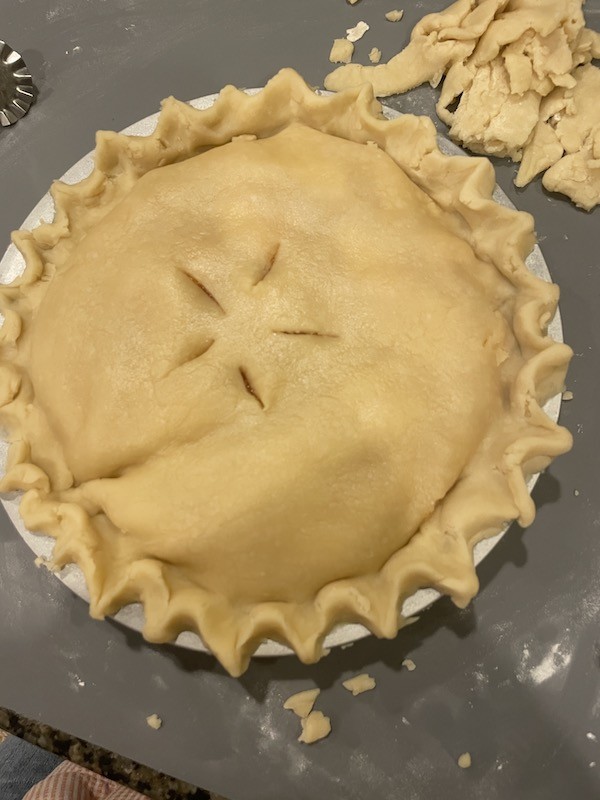 Preheat the oven to 425 degrees and bake for approx 45 minutes.
Enjoy Peach Pie Perfection
There you have it, my friends, a delicious Peach Pie recipe that's perfect for showcasing those sweet summer peaches. Whether you're hosting a family get-together, a garden party, or just treating yourself to a slice of heaven, this pie will surely steal the show.
We love it warm with vanilla ice cream! YUMMERZ!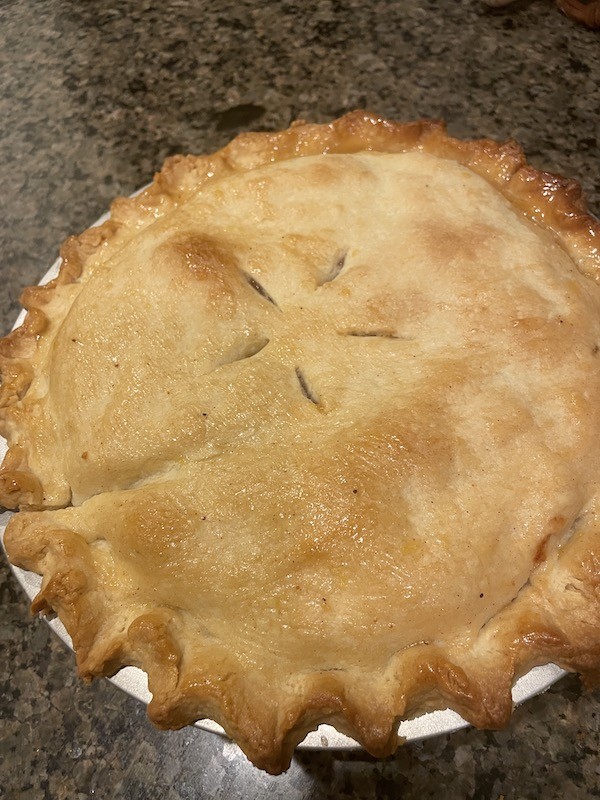 Remember, the magic is in this amazing crust, and the love you put into every slice. Enjoy this delicious peach pie bliss, and may it bring warmth and joy to your home.
Karins Kottage Recipes