Hey there, lovely readers of Karinskottage.com! Today, I We all need a little extra motivation and creativity in our lives, and what better way to achieve that than with a Vision Pin Board? Whether you're into fashion, home decor, or delicious recipes, this project has got you covered!
I originally made this vision pin board a few years ago using a different fabric and you can see the before here. It is so fun to change it up depending on the look you are going for.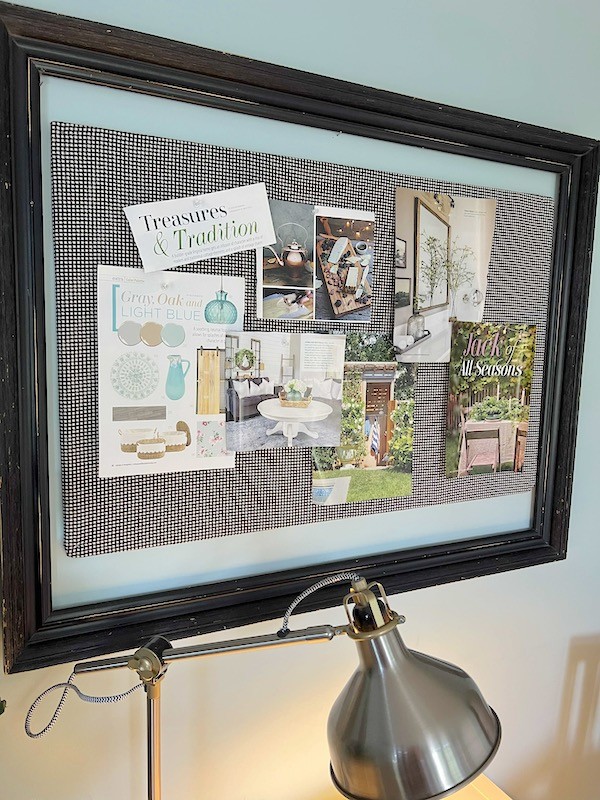 Materials You'll Need:
Cork board
Black and white checked fabric
Staple gun and staples
Wooden frame (painted black)
Nails for hanging
Your favorite pictures from magazines
Let's Get Started:
Prep the Cork Board: Lay your cork board on top of fabric of your choice.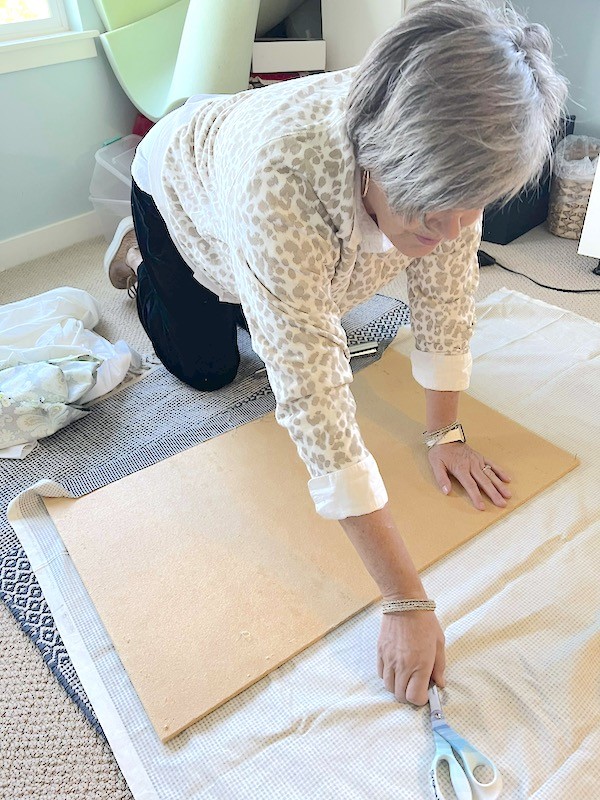 Cut the Fabric: Cut your black and white checked fabric a little wider than the cork board. This extra width will allow you to easily wrap it around the edges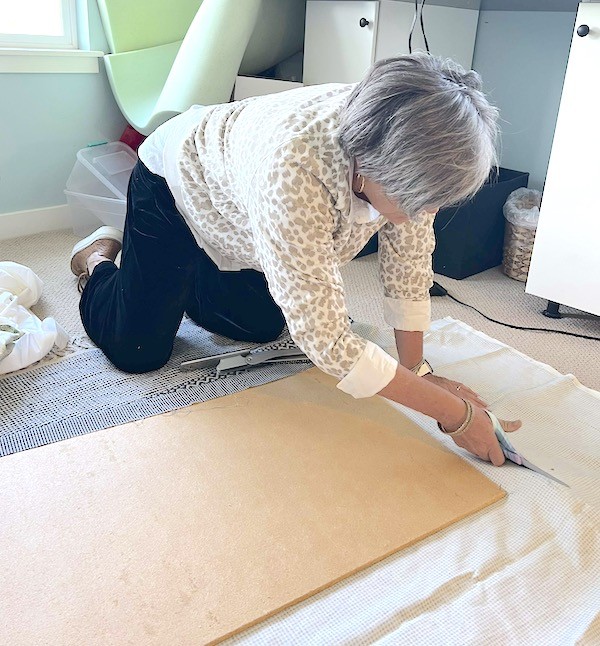 Wrap and Staple: Lay the fabric flat, place the cork board on top, and pull one side of the fabric over the board.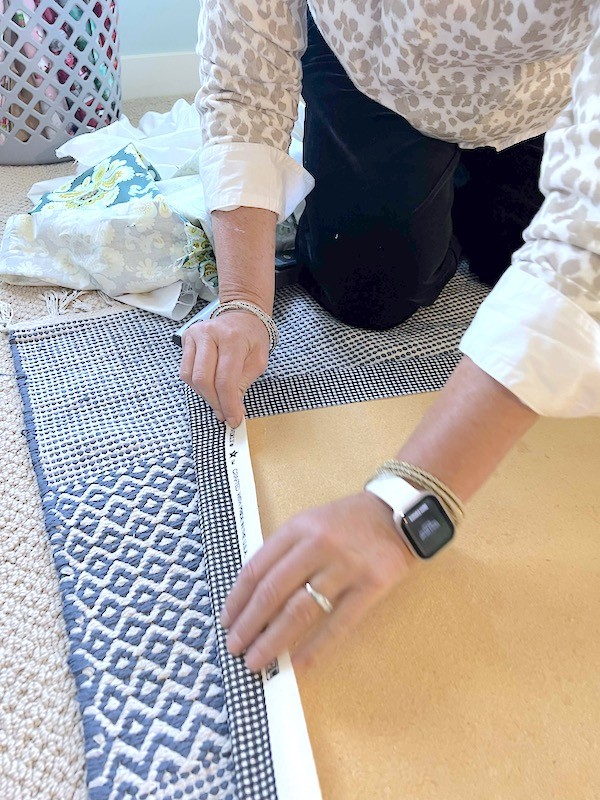 Use your staple gun to secure it in place. Repeat this step for all sides, ensuring the fabric is taut and neatly stretched over the cork board.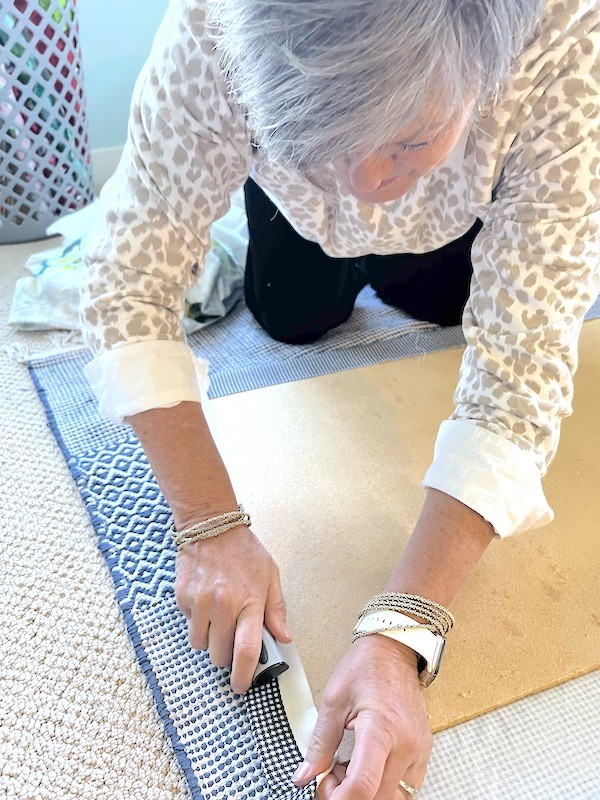 Fold in the corners neatly as best as you can and staple the pleats down neatly.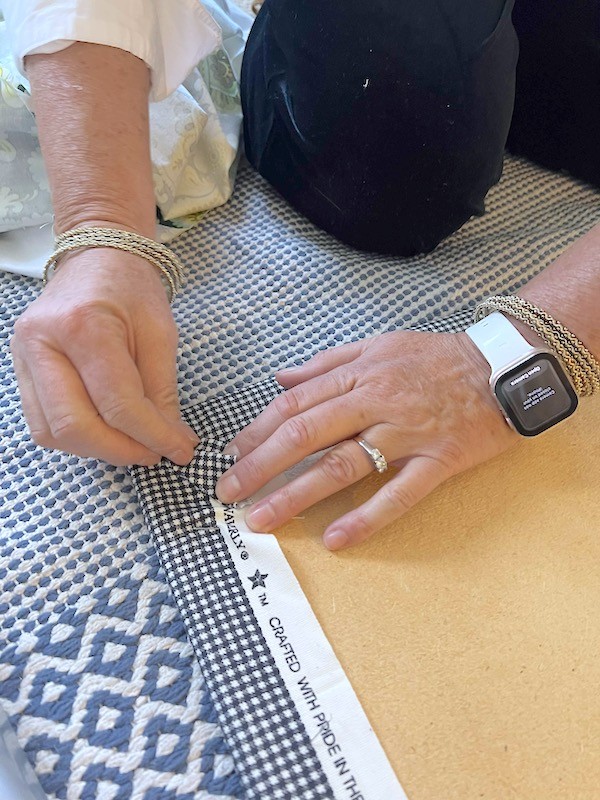 Add a black frame
Add the Frame: Now, let's make your Vision Pin Board a real focal point! Take your wooden frame, preferably painted in a stylish black, and carefully attach it around the cork board. This not only adds a decorative touch but also makes your board stand out on the wall.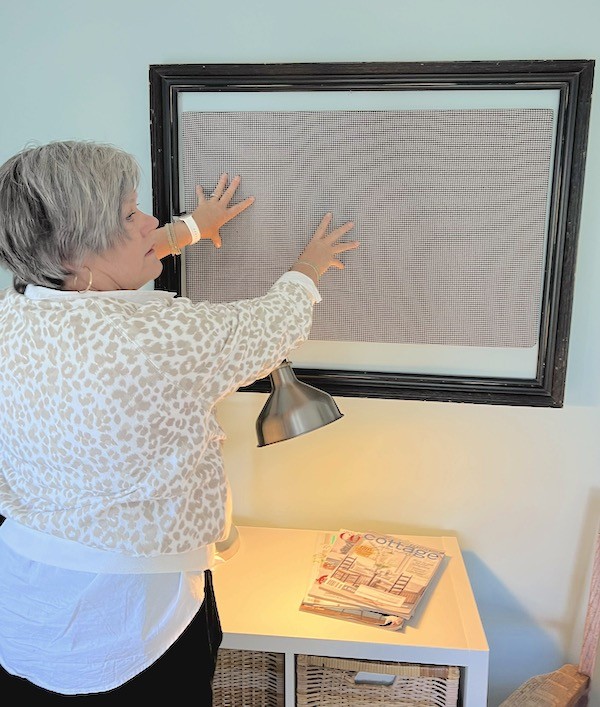 Hang up your vision pin board
Hang It Up: Using nails, hang your newly created Vision Pin Board on your wall. Make sure it's at the perfect eye level so that you can easily access and enjoy it.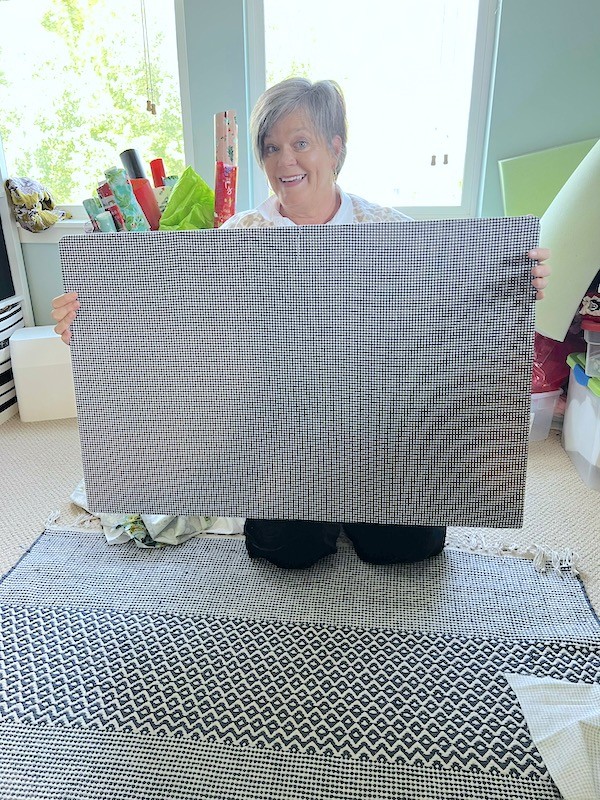 Pin Inspiring Pictures
Get Inspired: Here comes the fun part! Start pinning up your favorite pictures from magazines. Whether it's the latest fashion trends, home decor ideas, or mouthwatering recipes, let your board reflect your passions and aspirations.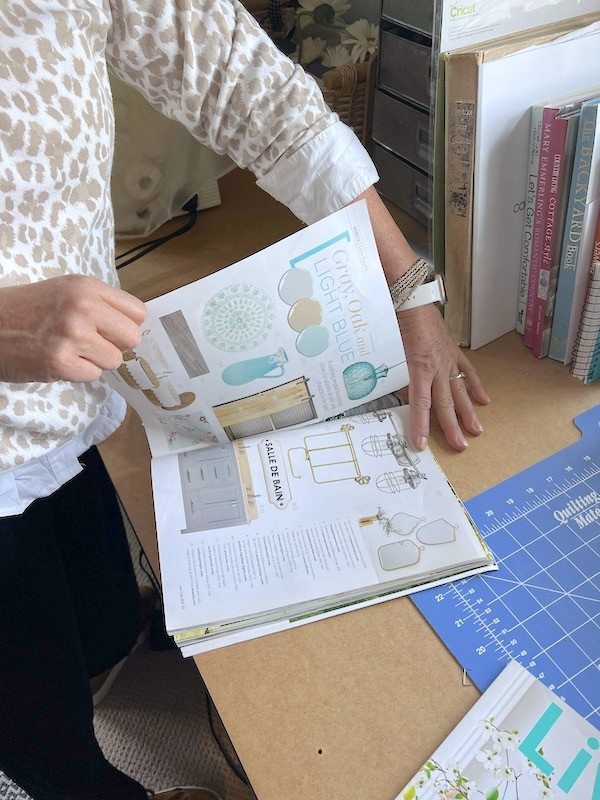 This project is not only incredibly simple but also a wonderful way to keep your dreams and inspirations right in front of you. Plus, it adds a personalized touch to your home decor. Every time you glance at your Vision Pin Board, you'll be reminded of your goals and the things that bring you joy.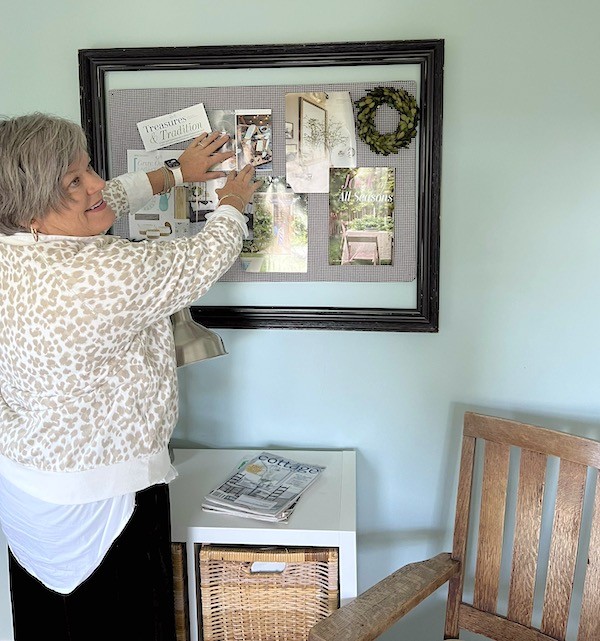 Enjoy your Vision Board
So, there you have it! A quick and easy DIY project that's perfect for all you creative souls out there. Let your vision board be a reflection of your passions and dreams. And remember, it's not just a piece of decor; it's a source of daily inspiration.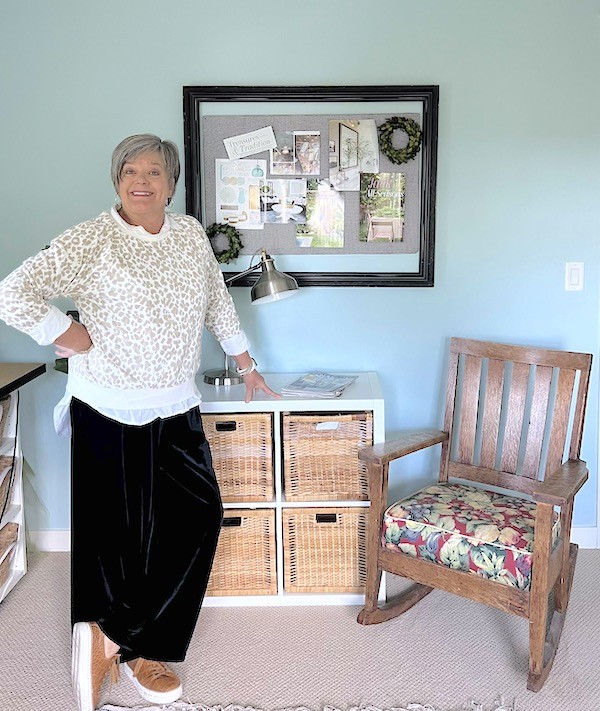 I hope you enjoyed this project, and as always, I'd love to hear your thoughts and see your creations. Until next time, happy crafting, dear readers!
Shop My Outfit