Hello my blogging buddies Welcome to Karins Kottage LInky Party #331. I am so happy to have you here today. Whether you link up something from your blog or you have just come to get inspired. It is always fun to have you here.
This week I am highlighting Pumpkin hand pies, Pumpkin pie in a jar, Book page pumpkin candle covers and some darling super easy ghost lanterns. So let me share a little bit about each one of these ideas.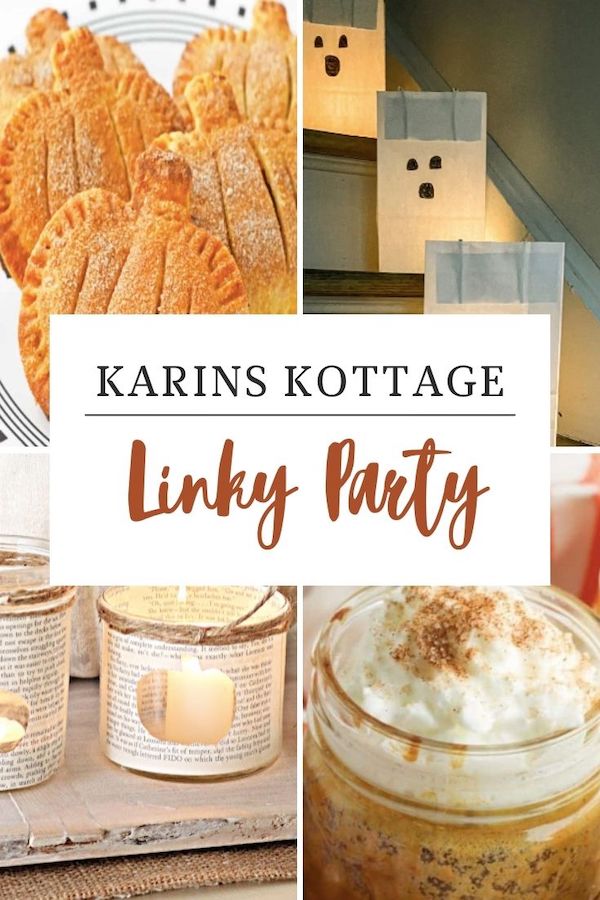 Linky Party Highlights from last week
Look how cute these pumpkin hand pies are! Organized Island shared how you can make these whatever size you want but that this size is perfectly portable for fall adventures.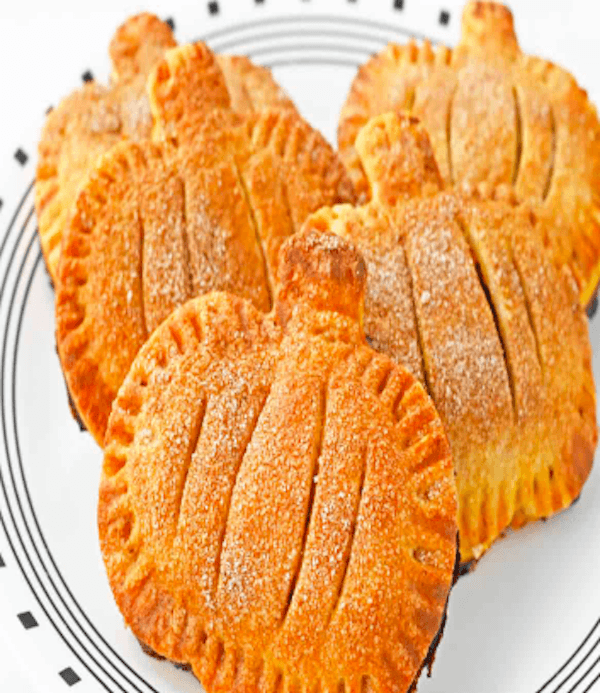 The Happy Mustard Seed is sharing pumpkin pie in a jar. I love pumpkin anything so this is right up my alley.
You might remember my pumpkin ginger waffles here.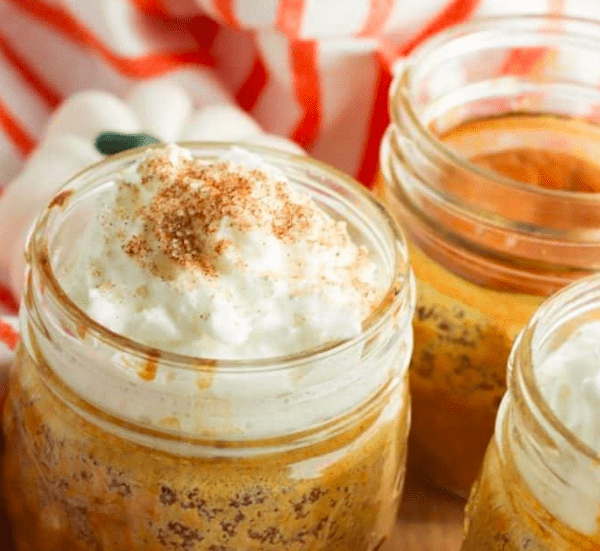 Common Ground has made these super cute Pumpkin candle holders out of old book pages. She found a pumpkin silhouette shape and cut it out freehand out of book pages. So simple and yet so cute and fun!
Pumpkin recipes and decor is so much fun this time of year! Click here to see some of my ideas.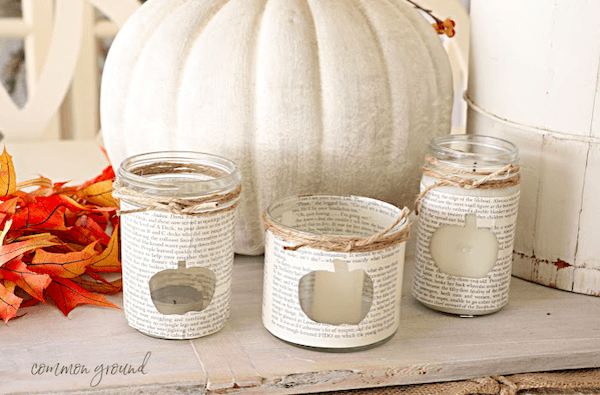 I love this super easy Ghost lantern idea from Our Tiny Nest. Sometimes quick, fast ideas are the best! I can picture these all along my front walk for Halloween. Simple easy but makes a big presence.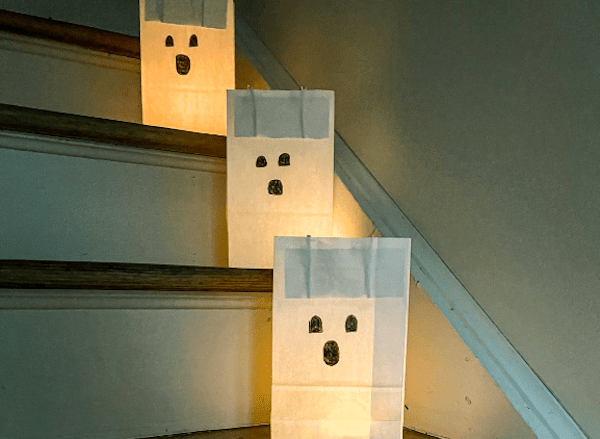 Karins Kottage Happenings
My friends I have been busy in the kitchen lately! We have had so many peaches from our tree so I have been trying so many recipes out. Today my sister, daughter and I made Peach bread, homemade peach jam and then for dinner I made tomato soup using fresh tomatoes from my garden!
This is such a yummy bread with chunks of peaches and topped with a glaze. Recipe coming!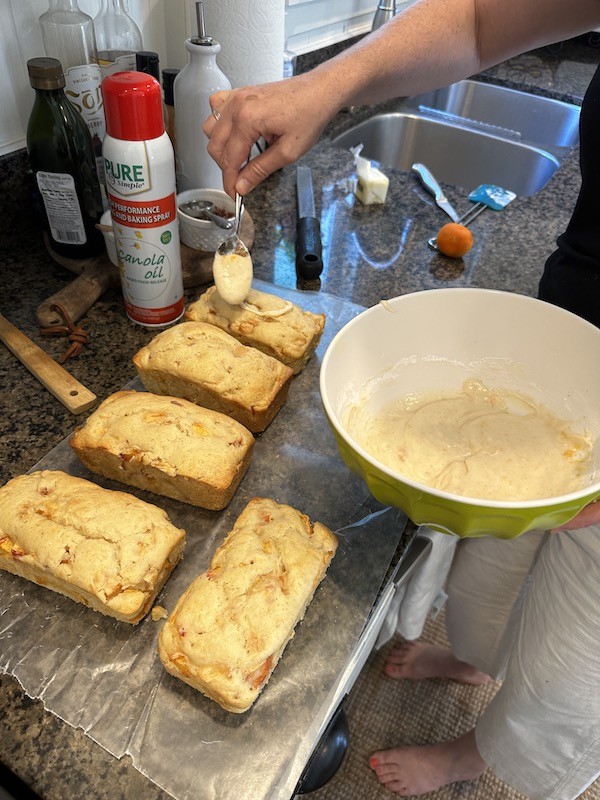 Peach jam is one of my favorites! You can use it on toast, chicken, meat etc. This recipe has a little cinnamon in it. I will be posting this recipe later this week.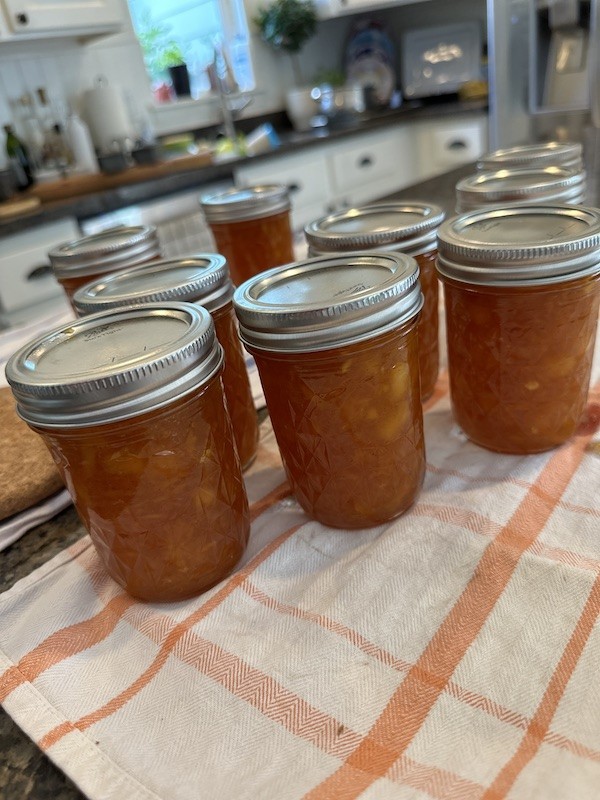 Tomato soup is always a good thing! I made this soup using fresh tomatoes from my garden and 1 can of tomatoes, onions and garlic and some dried herbs. SO YUMMY! Again I will be posting this recipe too!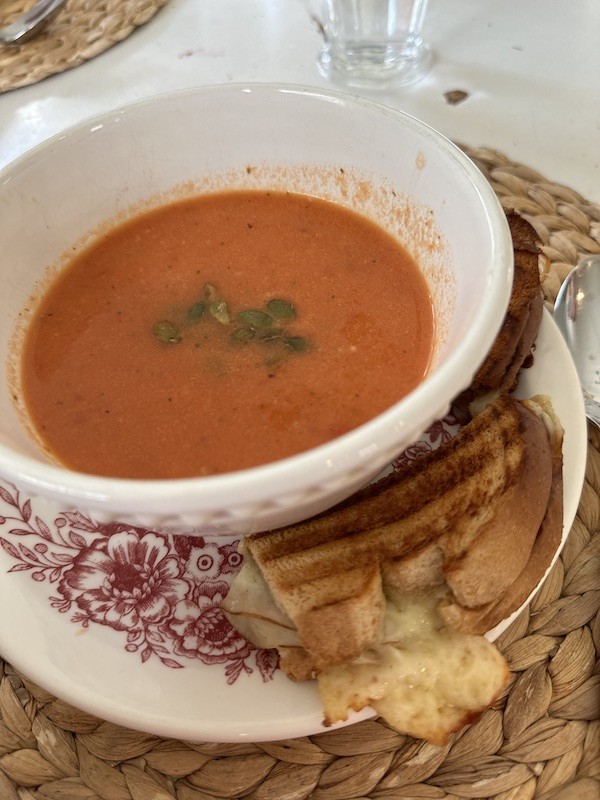 Linky Party
Can't wait to see all the great ideas you will link up! You can link up 3 old or new family friendly posts!