Hey there, my fellow Halloween enthusiasts! If you know anything about me, it's that I love celebrating with my family, and Halloween is no exception. So, grab your broomsticks and join me as I share some Spooktacular family fun Halloween games and a monstrously delicious dinner idea that will leave your little ghouls and goblins howling for more!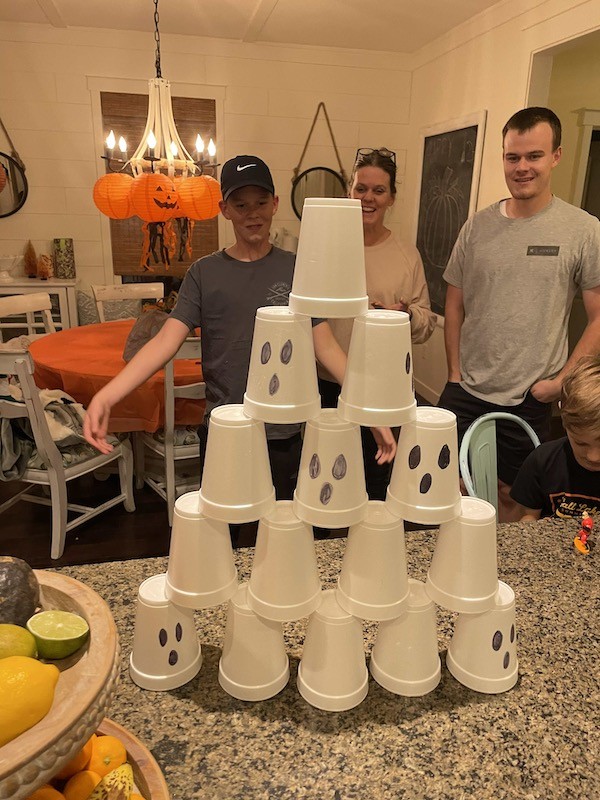 Spooktacular family fun game- Ghost Mummies Race
Picture this: your family divided into teams, armed with rolls of toilet paper. The goal? Transform one brave soul into a spooky, yet stylish, mummy.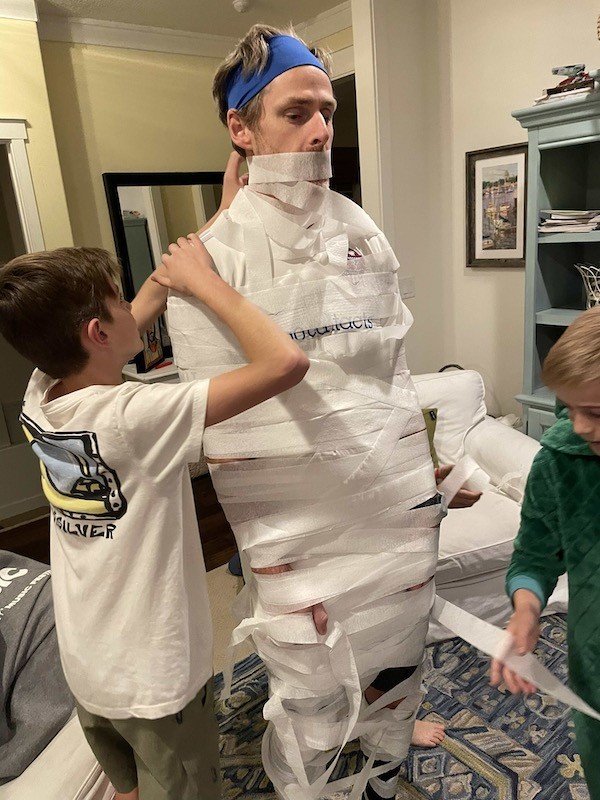 It's a race against time, as you wrap that TP around them faster than a cauldron boils. The first team to complete their mummy masterpiece wins!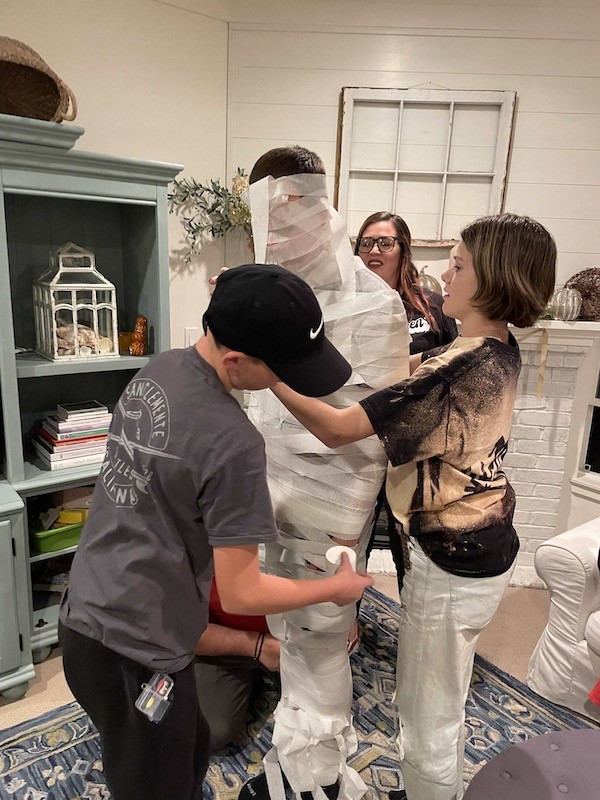 Beware, though; laughter is contagious and might slow you down!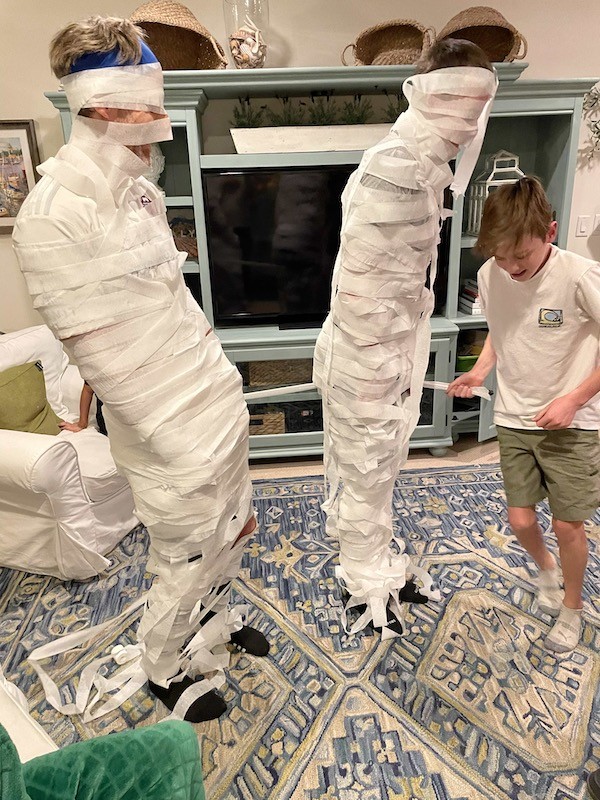 Spooktacular Family Fun Game- Ghost Cups
Ever thought blowing down a stack of white paper cups could be tricky? Think again!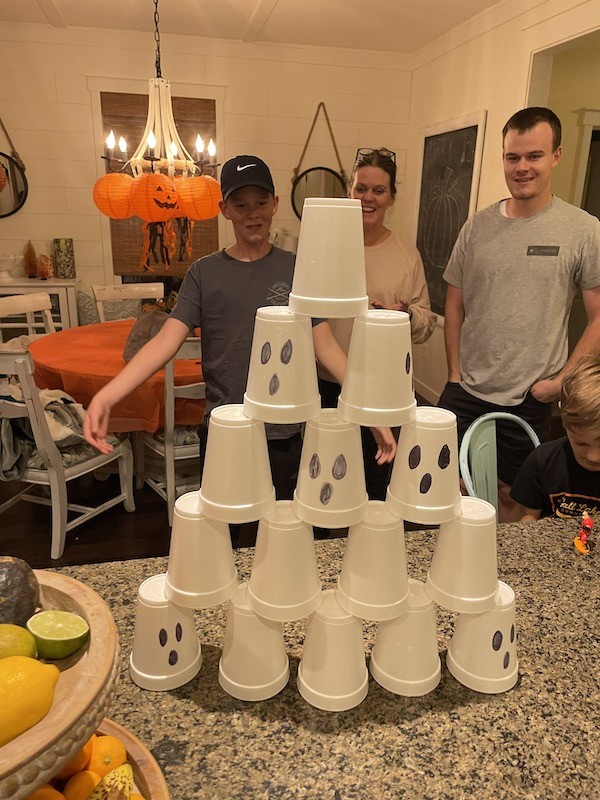 Draw eerie ghost faces on those cups with a black marker, stack them up, and then step back. The challenge?
Blow those ghostly structures to the ground. It's a ghostly gust battle where precision and lung power collide. Just remember, it's spookier than it looks!
Donuts on a String Eating Contest:
Nothing says Halloween like trying to devour a dangling donut without using your hands.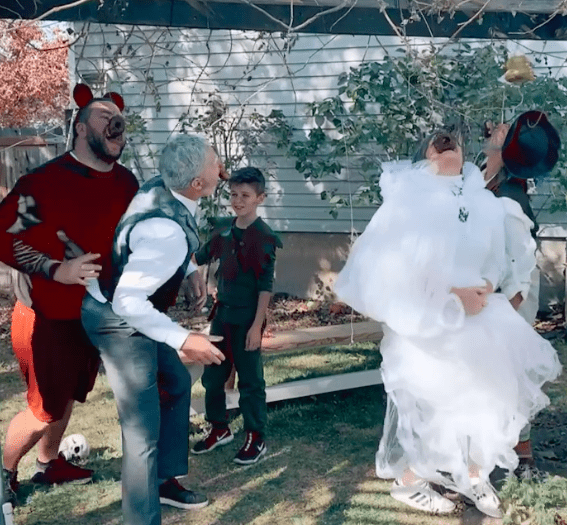 Tie donuts on a string, hang them from a tree branch or a sturdy support, and let the hungry crowd go at it. It's a race against gravity, and the sugary reward makes it all worth it.
Bobbing for Apples and Creepy Guessing Game:
Ah, the classics! Bobbing for apples is a timeless tradition.
But why stop there? Add a creepy twist by setting up dishes filled with mysterious substances under a cloth.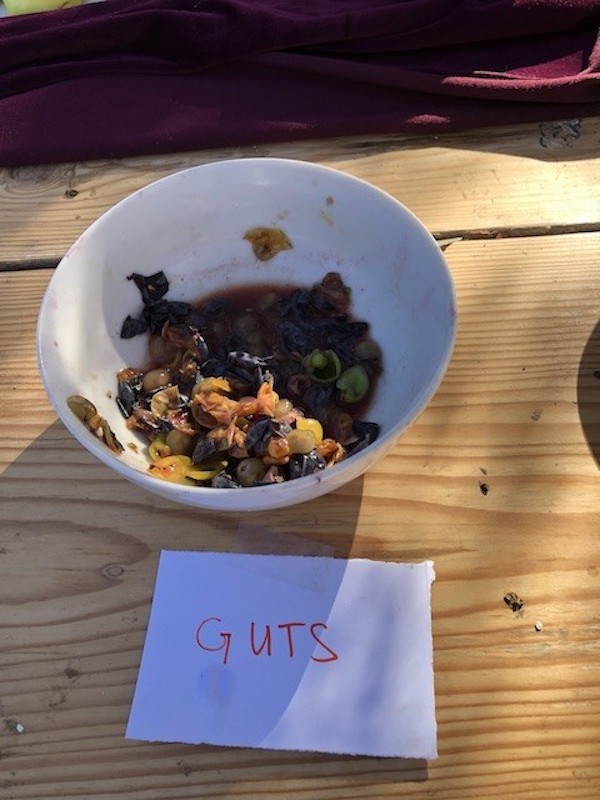 Use peeled grapes for eyeballs, raisins and beans for guts, and almonds for nails. Blindfolded participants have to guess the gruesome contents. It's a spooktacular sensory challenge!
Monster Face Pasta Dinner:
After all the ghostly games, it's time to refuel with a fiendishly good feast. Cook up some cork-screw pasta and toss it in vibrant green pesto sauce.
Now, here's the fun part: lay out an assortment of colorful veggies and fresh mozzarella circles. Let your little monsters unleash their creativity by creating their own monster faces on their plates.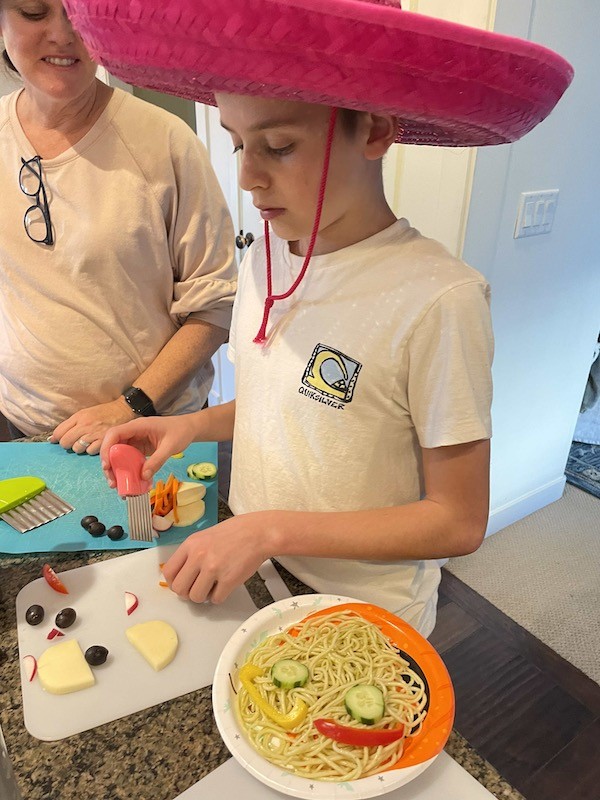 Carrot fangs, olive eyes, and pepperoni tongues – the possibilities are endless!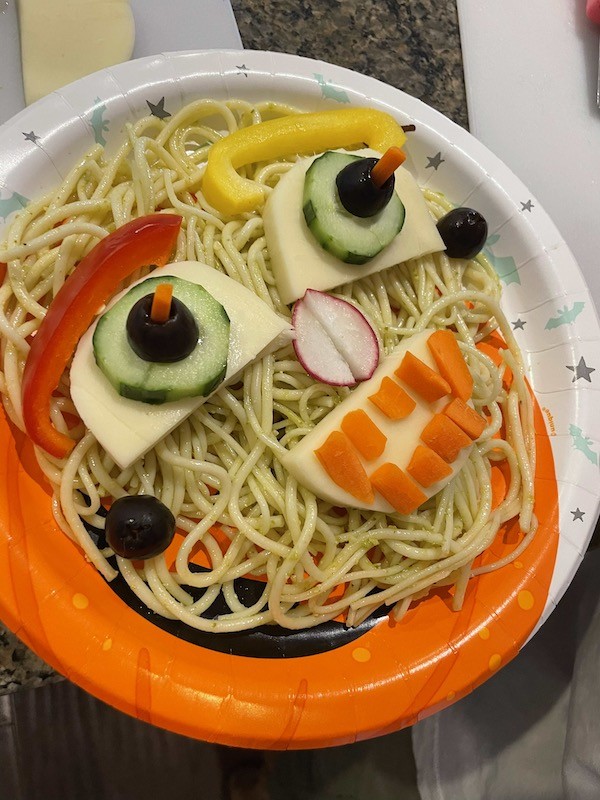 The best part? They'll devour their "monstrous" creations in no time.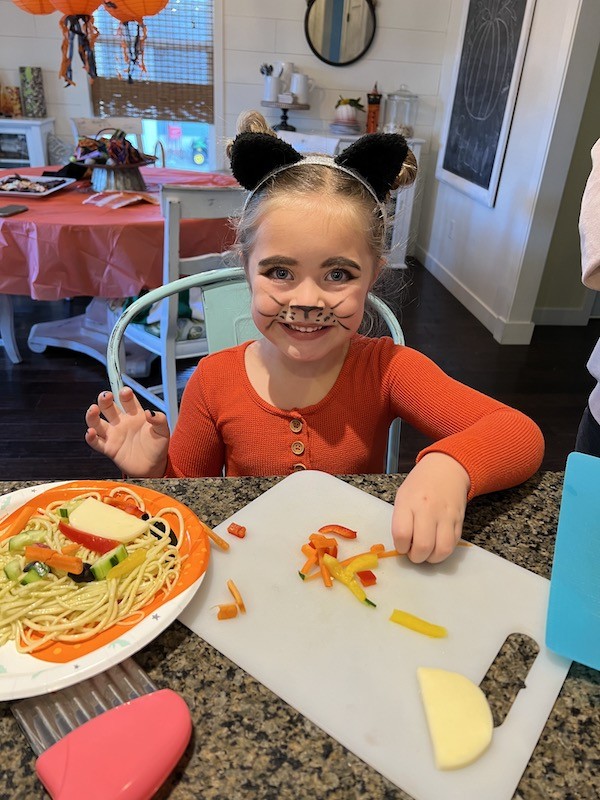 Spooktacular Family Fun Game Memories
Halloween is all about spooky fun, and these games and dinner ideas are guaranteed to make your celebration a scream.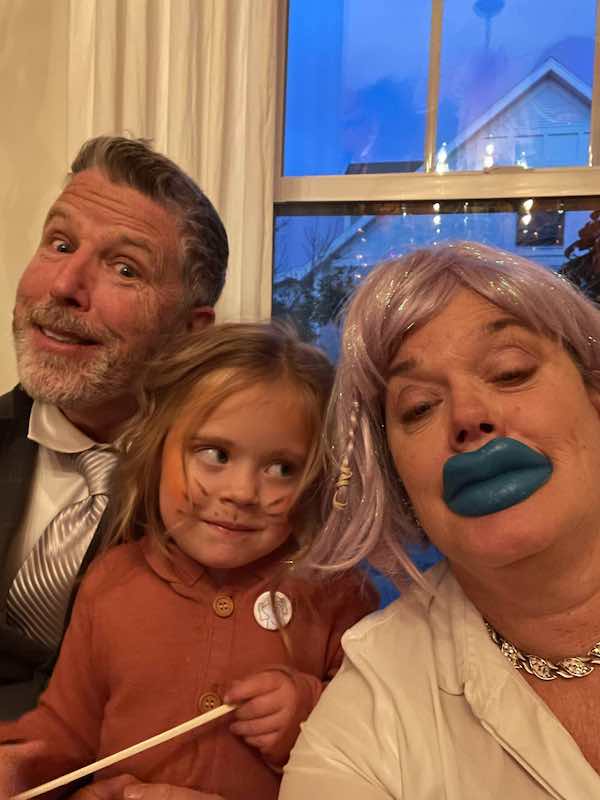 So, gather your family, don your best costumes, and let the Halloween festivities begin! Remember, it's not about the perfect mummy wrap or the most ghostly cup knockdown; it's about creating cherished memories with the ones you love most.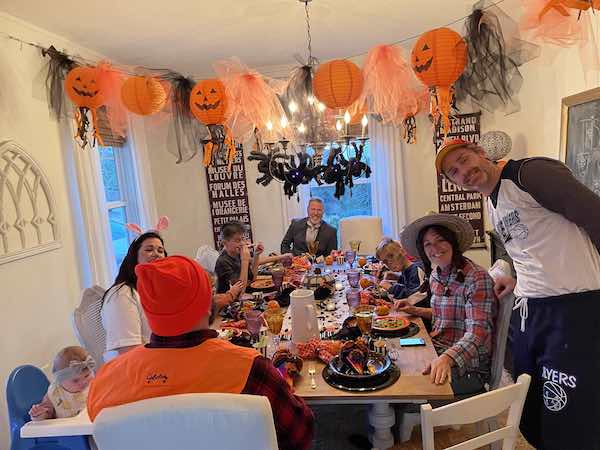 Until next time, stay wickedly creative, and may your Halloween be a hauntingly good time!
More Karins Kottage Halloween Fun