For those of you that have been following me recently know that my precious mom was diagnosed with ALS also known as Lou Gehrig's disease. ALS is one horrible disease that wreaks havoc on your body and there is no cure. Mom was diagnosed in April and passed away June 28th. Her body went from being a very healthy 83 year old to a person that could not move her legs and arms in a matter of weeks. I will try to explain a little bit about what I know of ALS.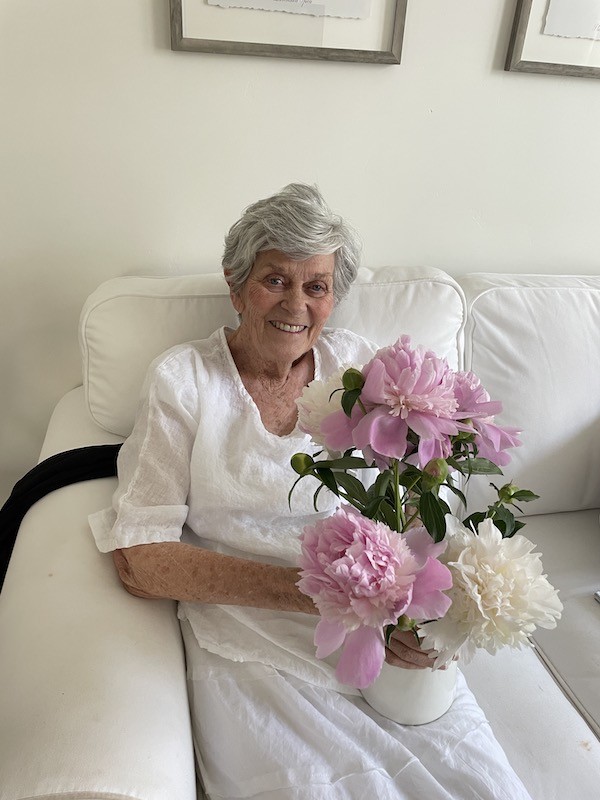 What is ALS?
Amyotrophic Lateral Sclerosis (ALS), also known as Lou Gehrig's disease, is a progressive and devastating neurological disorder. It affects the nerve cells in the brain and spinal cord that control voluntary muscle movements.
Normally, these nerve cells, called motor neurons, transmit signals from the brain to the muscles, allowing us to move and perform everyday activities. In ALS, these motor neurons gradually degenerate and die, leading to a loss of communication between the brain and the muscles.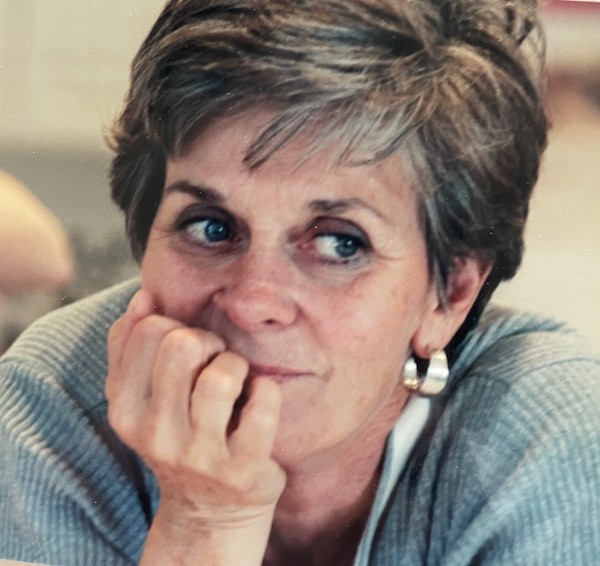 With mom as the disease progressed, we saw total muscle weakness, twitching, and eventually whole body paralysis. This affected her ability to walk, talk, eat, and eventually breathe.
Unfortunately, ALS currently has no cure, and its exact cause is not fully understood. Even the doctors were hesitant to actually confirm that is what she had. They would say things like "we are pretty sure this is what she has" or "all her symptoms appear to be ALS". It was a little frustrating during the diagnoses period to say the least.
Who can get ALS?
ALS can strike anyone, regardless of age or gender, although it typically occurs in people between the ages of 40 and 70. Because of this we thought because she was older, that maybe she might have long COVID. The doctors also thought it might be Rheumatoid Arthritis or even cancer. Mom went through what seemed like a million tests to rule out any other diseases.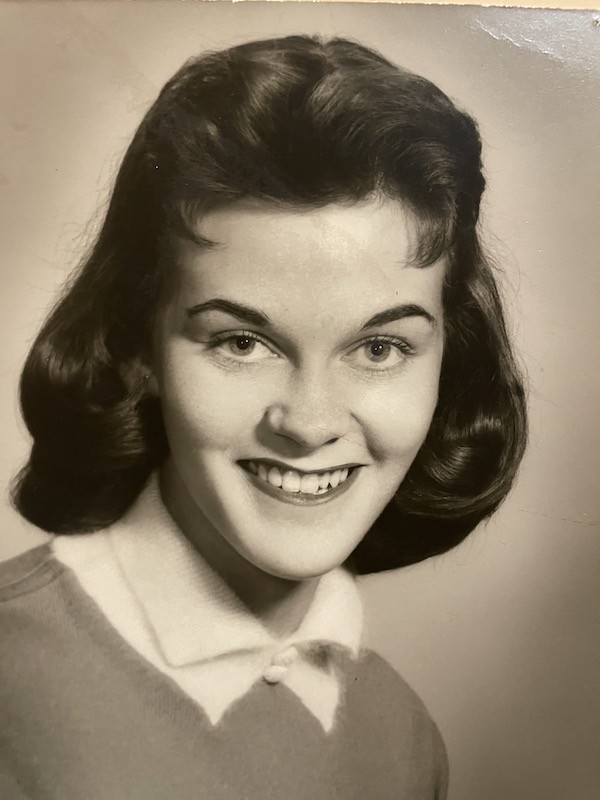 Despite its challenges, mom showed incredible resilience and courage in facing the difficulties caused by the disease. Up until the last two weeks she was smiling, able to communicate really well even though her voice was like a whisper at times. Mom always showed total gratitude for anything anyone did for her.
Moms symptoms with ALS
We really started noticing a change in moms posture in December. Mom had what is called a head drop. Her head dropped so far forward and she said she was having trouble standing up straight. Like her torso would not allow her to hold herself up. Another weird symptom was her voice. Her voice became scratchy and low. When we took her to meet the first doctor to see if she had Rheumatoid Arthritis she immediately said she does not have RA. The head drop and voice change is one of the tell tale signs of ALS. Luckily the Dr. said "my husband is a Neurologist and I am going to make sure he sees her immediately".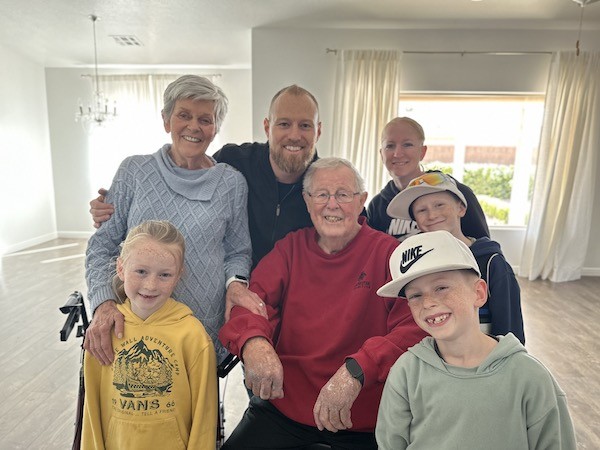 After meeting with her husband and getting lots of blood work and some neurology tests done he was pretty sure she had ALS. We were devastated! Mom had such a good outlook on everything even from the beginning. Mom would say "I have lived a great life, I have loved gardening, cooking, decorating and traveling." Mom started multiple businesses, enjoyed life with her hubby, children, grandchildren and great grandchildren. She said, "I am happy with how I lived my life but nervous about how this disease would eventually take my life".
ALS Treatments
Treatments are available to manage some symptoms and improve the quality of life, but moms symptoms were moving so fast that we did not have time to take advantage of some of the drugs. Even after getting a second opinion in May and learning about the medications available, the doctors said it would only give her a few extra months. Mom decided not to take the the drugs.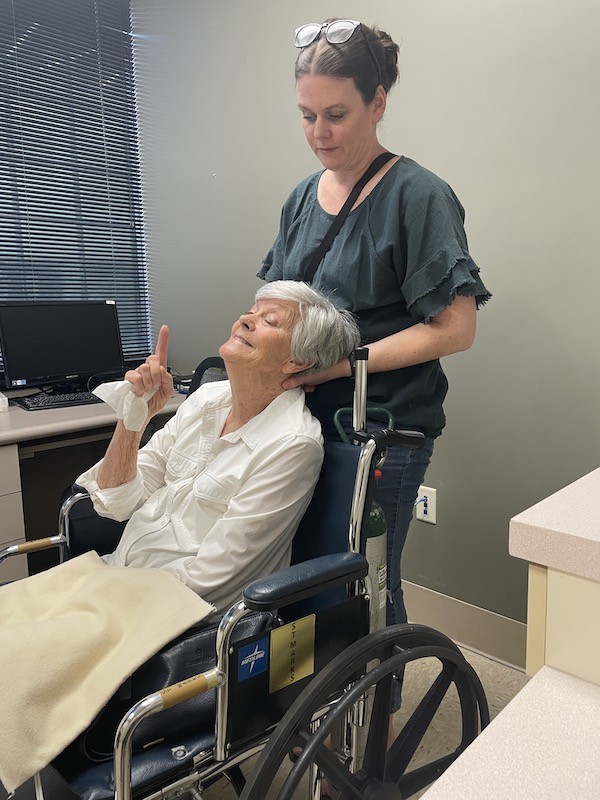 Care of mom
Taking care of mom was one of the most physically, emotionally and mentally demanding things my sister and I have ever done as well as one of the most sacred experiences. Mom was a very private person and then to have us dress, bathe and potty her was so embarrassing for her. For us it was a privilege to be able to care for her like that. Almost every grandchild and my two son in laws had an opportunity to take part in helping mom as well.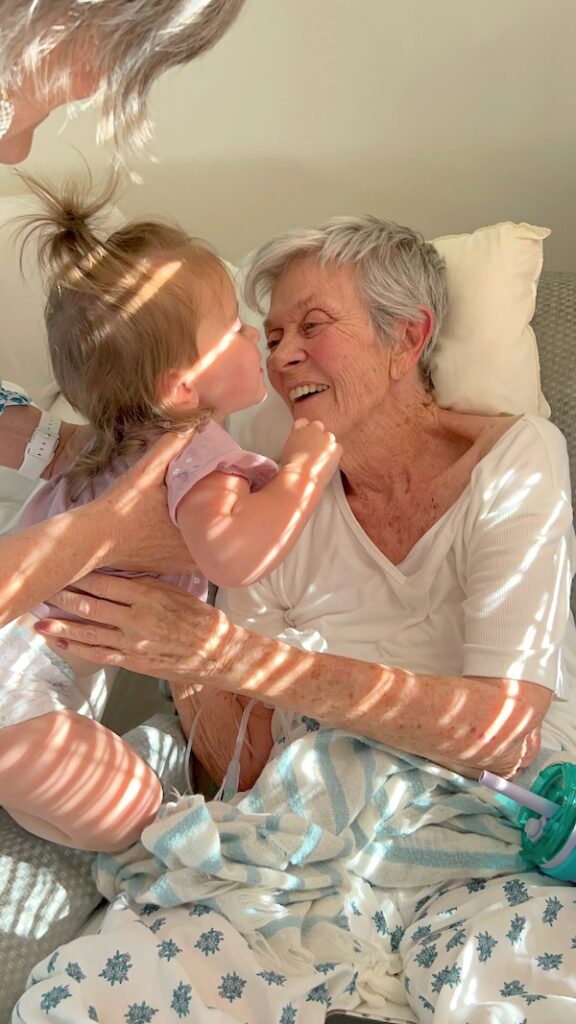 I seriously don't know what I would have done without my amazing husband who was literally her angel by carrying her everywhere, spending the night, going with us to take her to Dr. appts etc.. He was on call 24/7 and never ever complained once.
We just took it day by day and enjoyed as much time as we could spend with her. There were many funny, sad and happy moments spent by her side. We did our best to try and keep her as comfortable as possible. Her last few weeks were tough because she was pretty uncomfortable. Not in pain but just really uncomfortable. Throughout her entire sickness she was always saying "thank you, you are an angel, It will be ok."
Moms faith in Jesus Christ
I admire my mom and her strong faith in Jesus Christ. Her example of love and faith in Jesus Christ brought us all peace. We strongly believe that we will all be together again in the hereafter. Jesus Christ loves us and will never leave us comfortless as it says in John 14:18. We felt the sustaining love, patience and comfort everyday. The love poured out from friends and family especially on the hardest days. I know Jesus Christ was aware of mom and all her needs as well as ours.
We are already miss her so much! Mom was full of life and love and there is a huge void now without her around. We know she is probably dancing in heaven with our brother Tim who passed away about 14 years ago from cancer.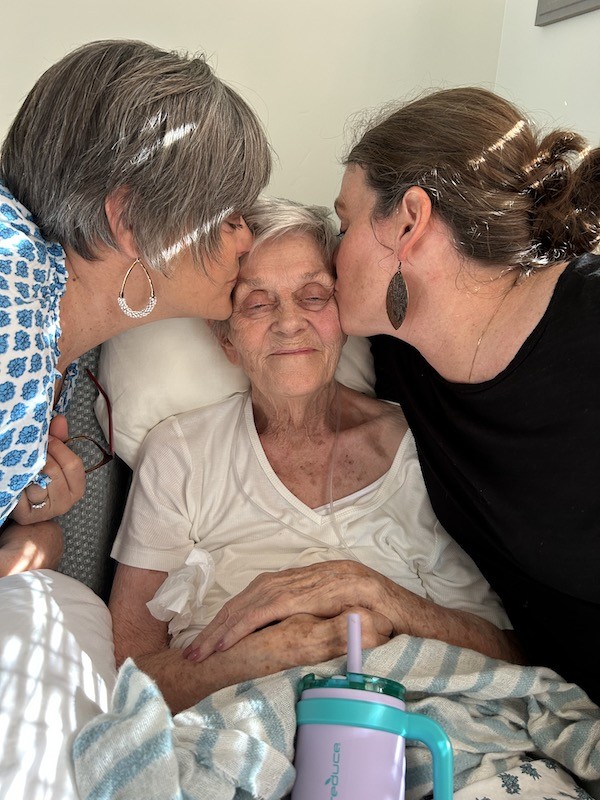 Awareness of ALS
Support from healthcare professionals, caregivers, and organizations plays a crucial role in helping individuals with ALS live their lives to the fullest and raise awareness about this condition. Increased awareness and research efforts are essential in the quest to find a cure for ALS and improve the lives of those affected by this condition.
I would like to encourage you to help by getting involved to help fight ALS by clicking here.