My family loves loves this delicious dessert. It is super easy to make too. I am excited to share how to make this yummy chocolate brownie Oreo trifle recipe. Brownies have always been a favorite of mine. Here is another delicious brownie fruit tart recipe you will love too. I have also made a frozen brownie with a creamy topping. It's crazy because I can't believe I have never posted about it. I will have to do that soon.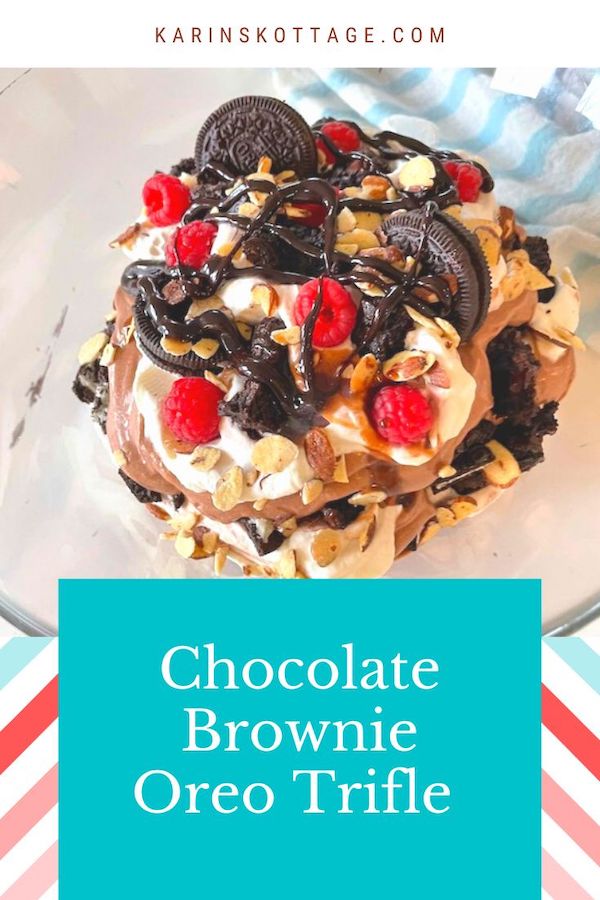 Ingredients
Ghiradelli dark chocolate brownie mix
1 egg
1/4 c water
1/3 c vegetable oil
1 box chocolate jell-o pudding
2 c milk
1/2 pint whipping cream
1 tsp vanilla
1/2 c powdered sugar
Raspberries for topping
Crushed Oreos (save 4 or 5 whole)
Chocolate sauce (optional)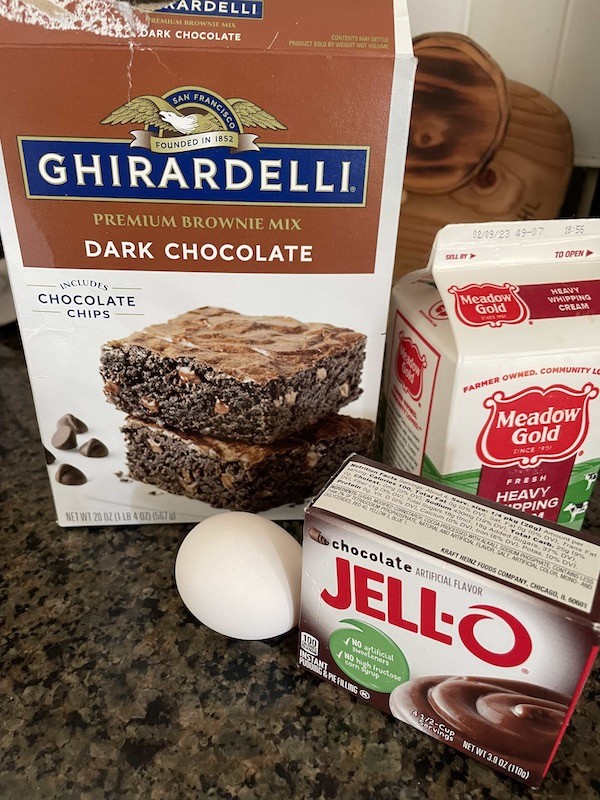 Making the brownies
Make the brownie as directed on the box. Put the mix into a mixing bowl, add eggs, oil and water.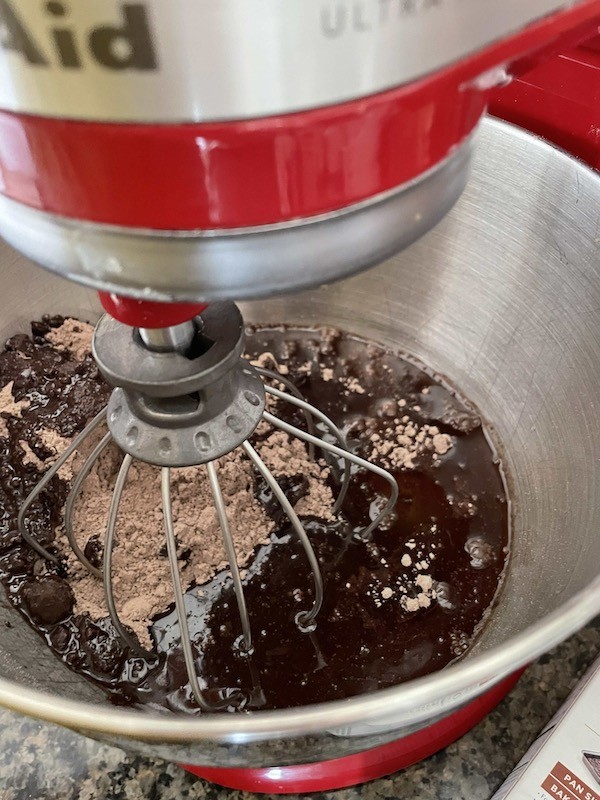 Spray baking pan with pam spray. Bake in oven at 325 degrees for 40 minutes.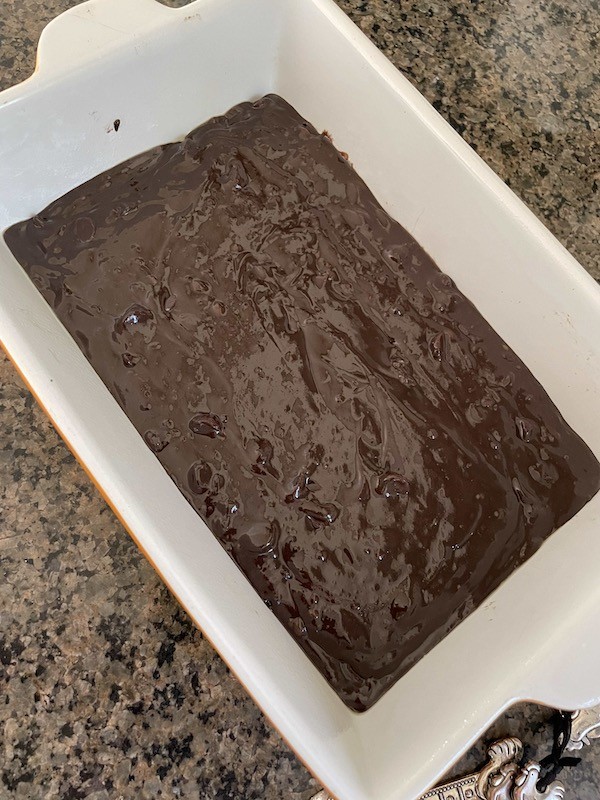 Let brownies cool to the touch. Cut into small squares.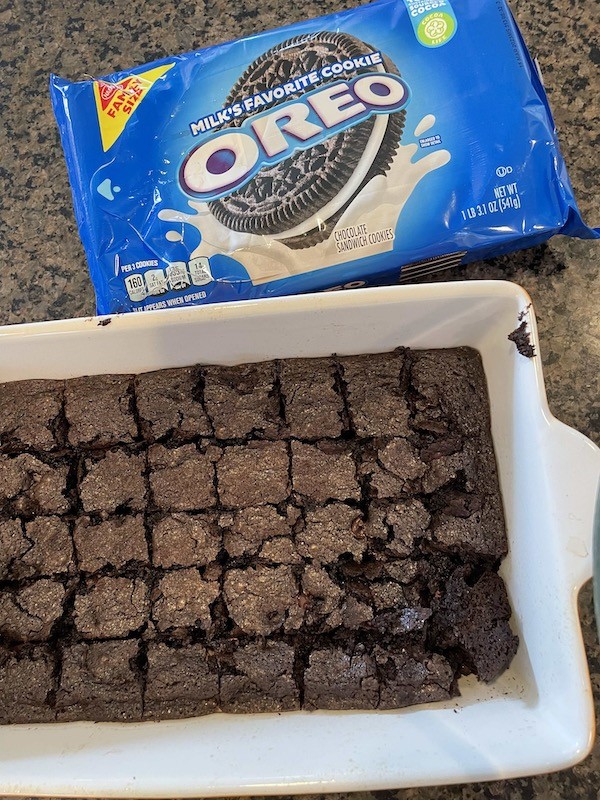 Add pudding and whipped cream
Mix pudding with 2 cups milk. Mix and refrigerate until thickened.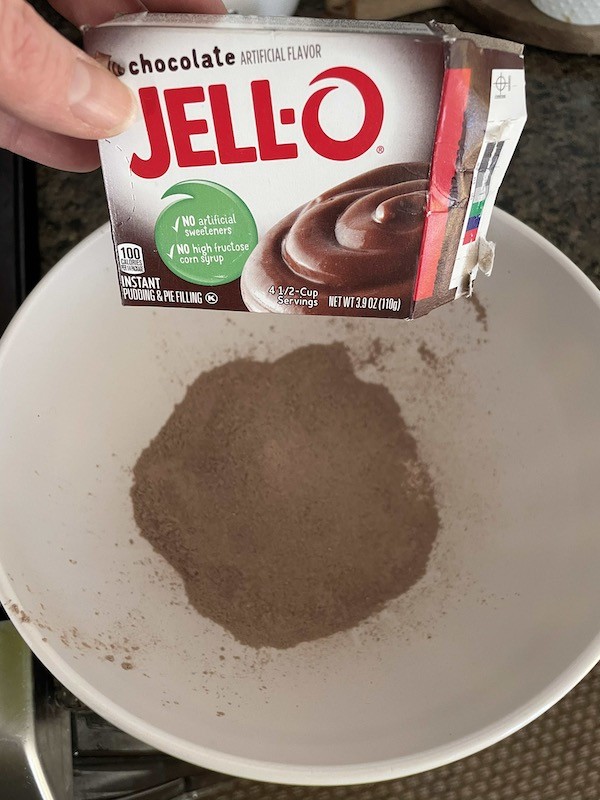 To make whipping cream, mix 1/2 the carton of cream with powdered sugar and 1 tsp vanilla. Whip in kitchen aid mixer until thick and fluffy.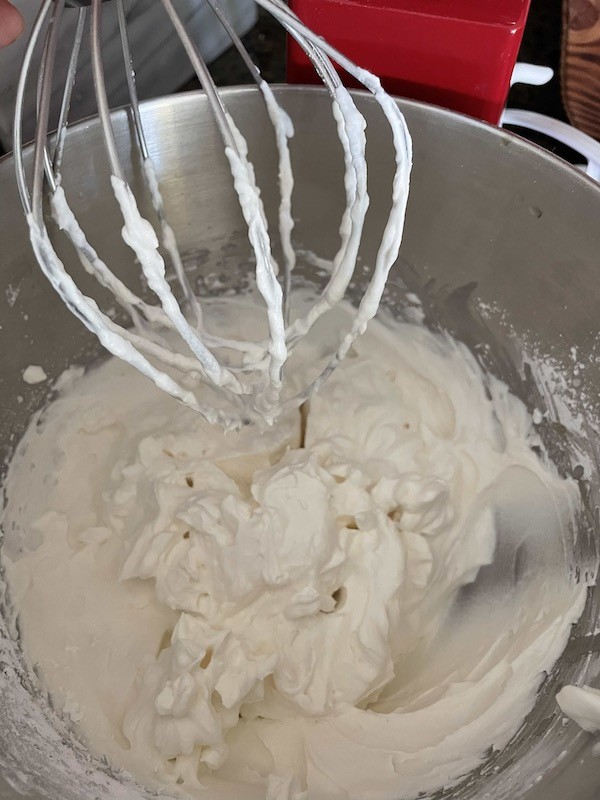 Fold 1/4 of the whipped cream into the chocolate pudding to lighten the pudding.
You will love these chocolate brownie Oreo trifle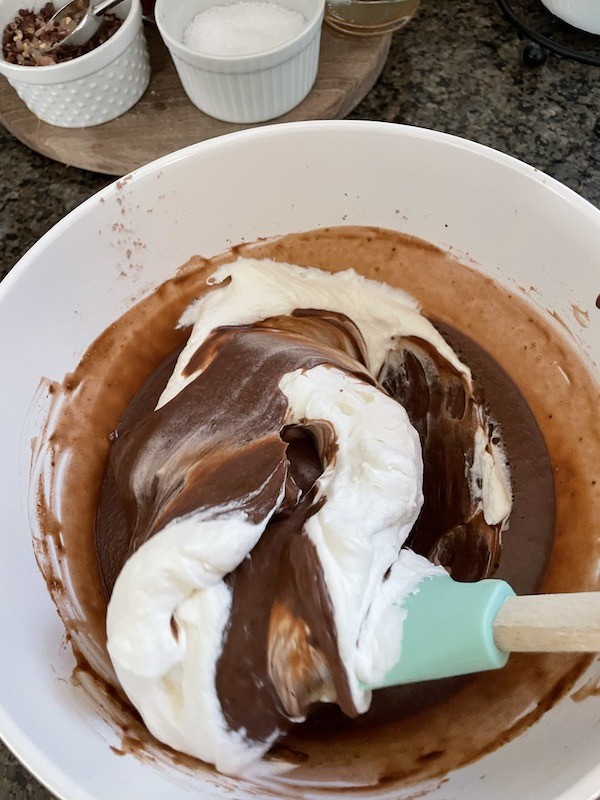 Make the brownie and Oreo trifle
Start layering ingredients in a tall glass bowl starting with some pudding, whipped cream then some brownie pieces followed with crushed Oreos.
You can put in as many crushed Oreos as you would like 🙂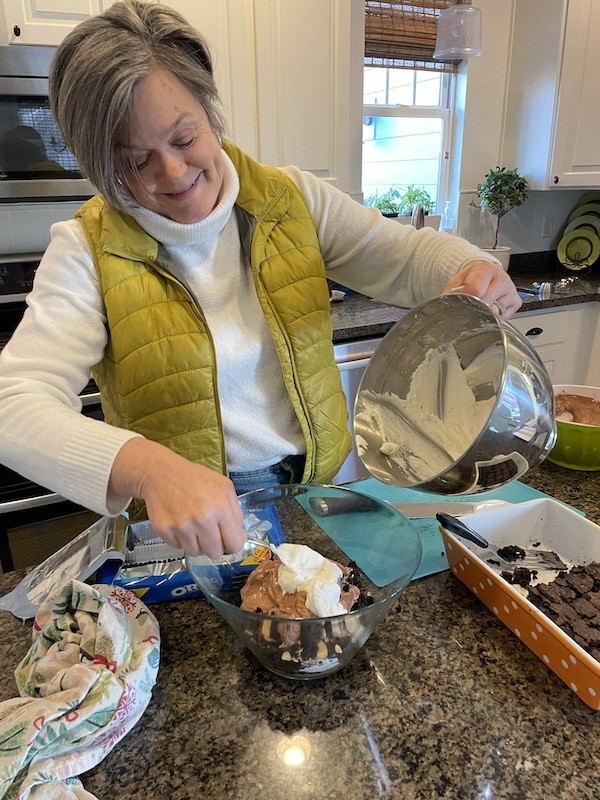 Repeat the layering until all ingredients have been used.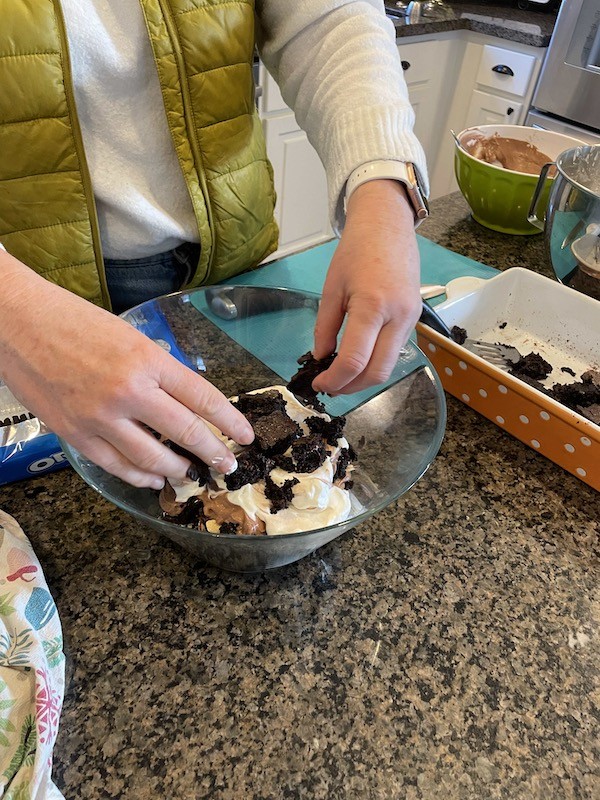 Top with some raspberries and some whole Oreos.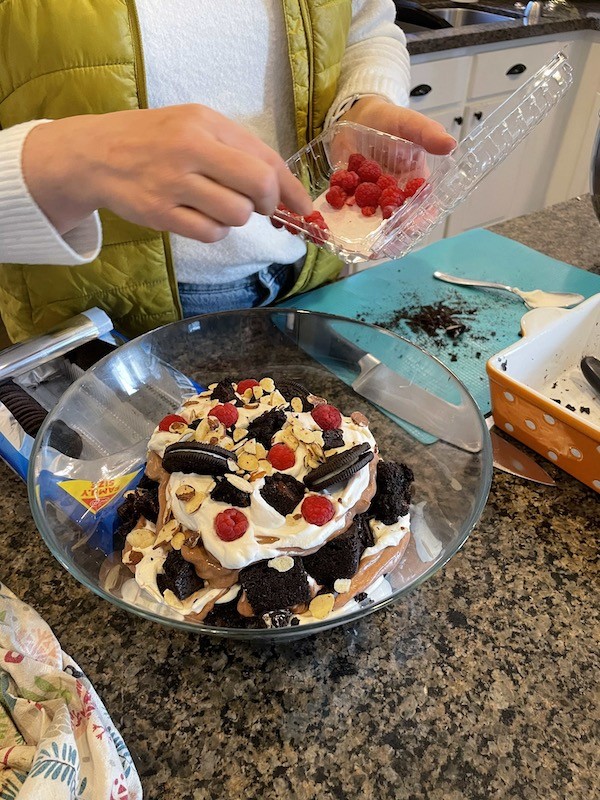 Drizzle with chocolate sauce if desired.
There will not be a drop left…. trust me!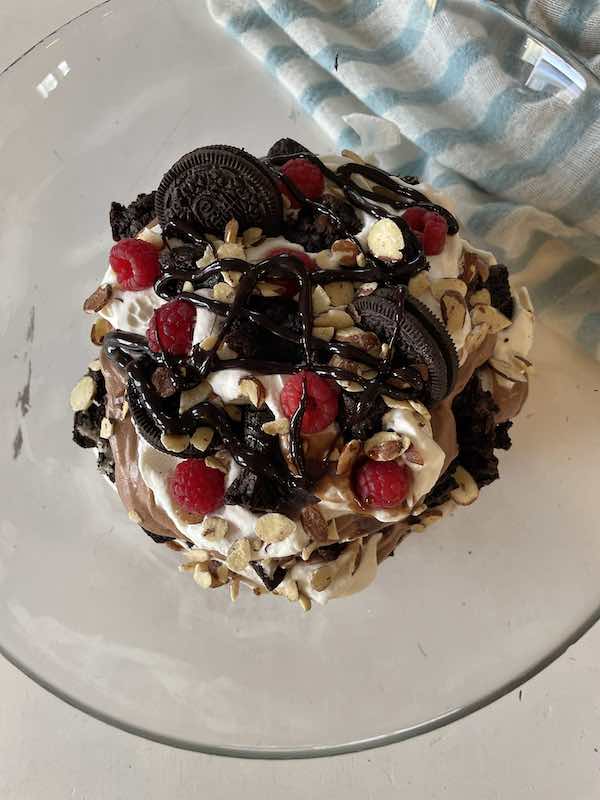 More dessert recipes
Amazing flourless chocolate torte recipe
Beauty and the beast try the grey stuff it's delicious
Heart shaped cake with marbled chocolate top
Shop baking items