Be our guest! Be our guest! Put our service to the test
Tie your napkin 'round your neck, cherie
And we'll provide the rest Soup du jour Hot hors d'oeuvres
Why, we only live to serve Try the grey stuff
Chip:It's delicious
Lumiere:Don't believe me? Ask the dishes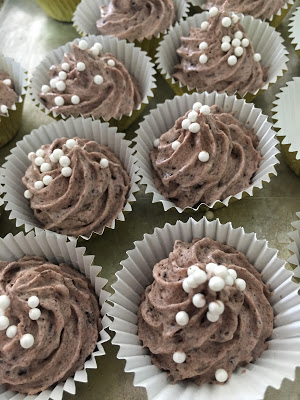 Yes I have been living Beauty and the Beast these days with our Girls camp and then for the camp reunion we decided to have a Beauty and the Beast tea party and serve little yummy things once of which is some Grey stuff! I found a recipe on
Lil Luna
and decided to serve them in little mini muffin gold cups, topped with white pearl candies!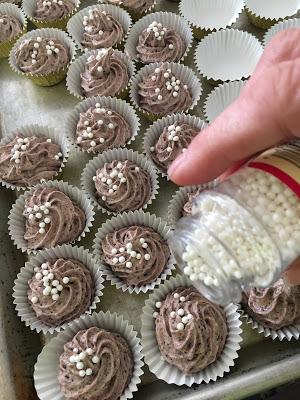 I don't normally like cool whip but these tasted like chocolate mousse! They don't really look grey..they look more like a soft brown. I will be showing our tea party on Monday but here is a sneak peek!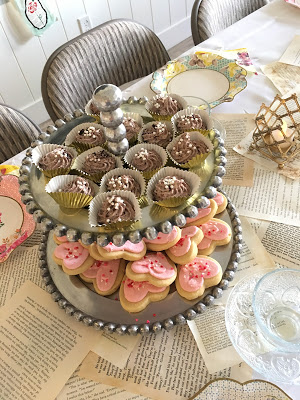 Here is the recipe and with my changes-
1 small pkg (3.4 oz) Instant Vanilla Pudding Mix (I used white chocolate pudding)
1½ cups milk
15 Oreos
1 small tub Cool Whip (8 oz) (I used the one made with some real cream)
2 TB Instant Chocolate Pudding Mix
Sprinkles
Instructions
In a medium bowl, combine pudding mix and milk. Whisk well and refrigerate for 10 minutes.
Place Oreos in a food processor and blend until they become crumbs.
Pour the crushed Oreos in with the pudding mixture and mix lightly
Fold in Cool Whip and chocolate pudding mix until well combined
In piping bag (I used pampered chef tool Easy accent decorator) place "grey stuff" in a piping bag and then pipe a spiral into each little cup, Top with sprinkles. Refrigerate until ready to serve.