Fresh and clean is what January is to me once I have put away all my Christmas decor. How about you is it the same feeling for you? I just want to start off the new year with some fresh ideas. Today on Karins Kottage Linky party #304 I am sharing a beautiful breakfast nook, an after Christmas tablescape that is crisp and clean. A really interesting drop cloth craft and a yummy hot chocolate pancake recipe.
As always I just want to thank each and every one of you for linking up each week and sharing your creative ideas with everyone. I hope this year you see more and more traffic coming to your blogs. It is a lot of work having a blog and how many hours going into producing one post. You are all AMAZING!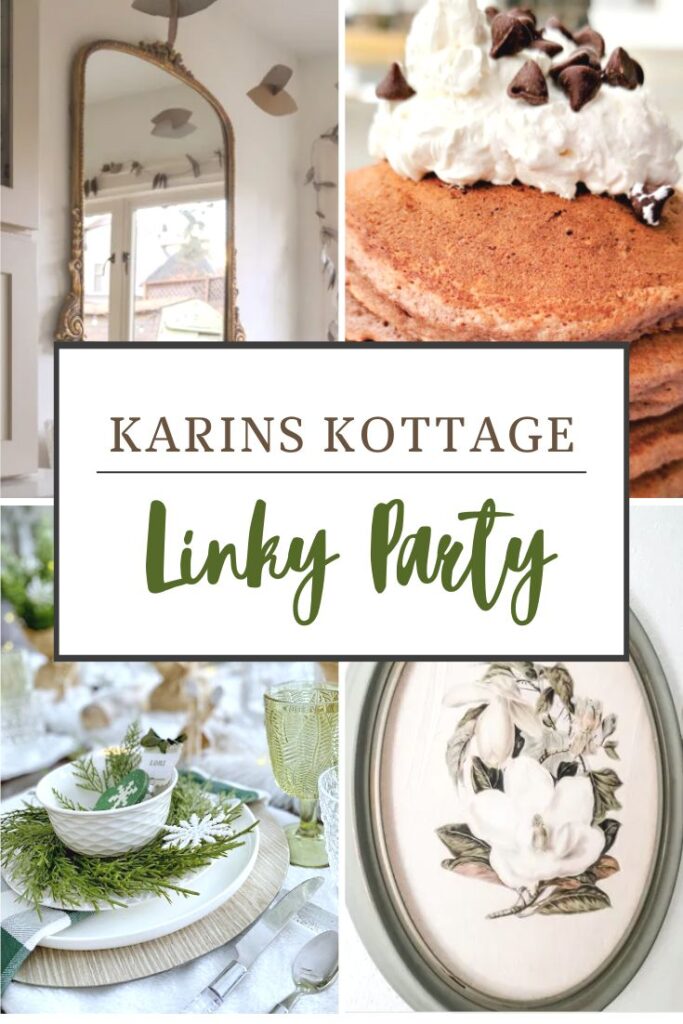 Karins Kottage Linky party highlights
How amazing is this piece of art from Fifth Sparrow No More! This is made using a drop cloth and Dixie Belle transfers. Kristin even up-cycled this thrifted frame too! You have got to go over and see the process.
My sister and I recently used drop cloths for curtains in her new home. Drop cloths are amazing!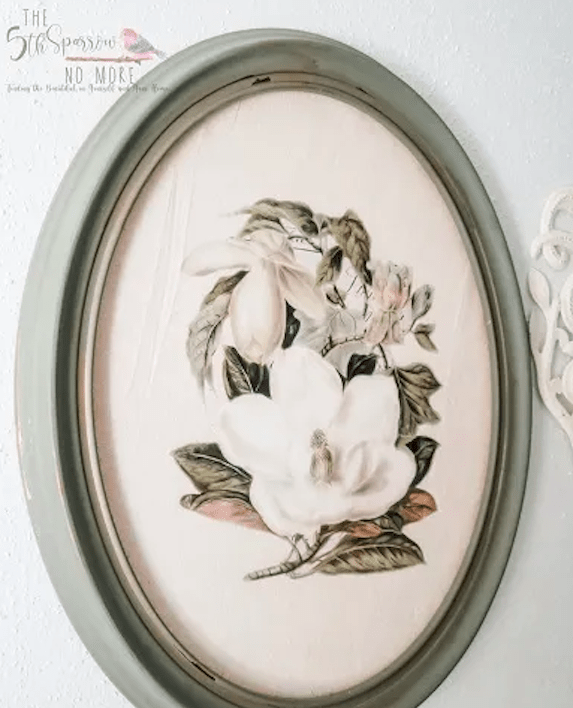 How about some hot chocolate pancakes for a cold winter morning. Doesn't that sound amazing! My good friends over at Lou Lou Girls always have some fabulous recipes!
If you love chocolate you will absolutely go gaga over my easy chocolate torte recipe here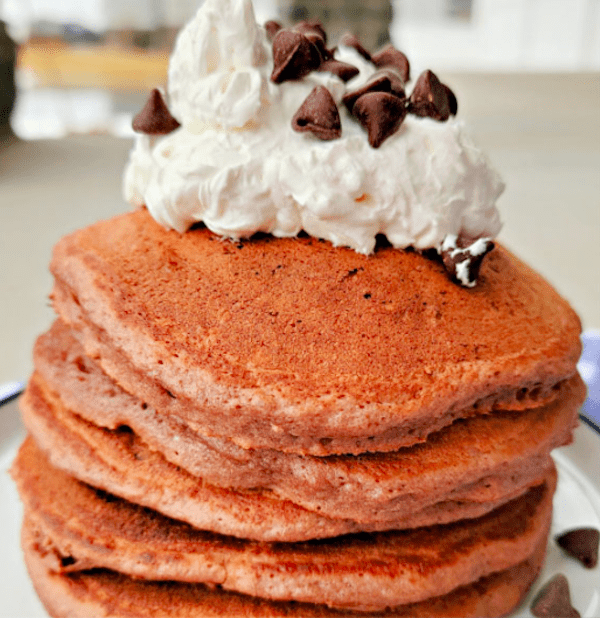 Even though this is a Christmas nook I just love the look of this room. The antique gold mirror and light fixture are stunning! The Dear Casa made a simple leaf garland to hang around the window for Christmas but I think she could keep it up all winter long.
It is perfect in this room.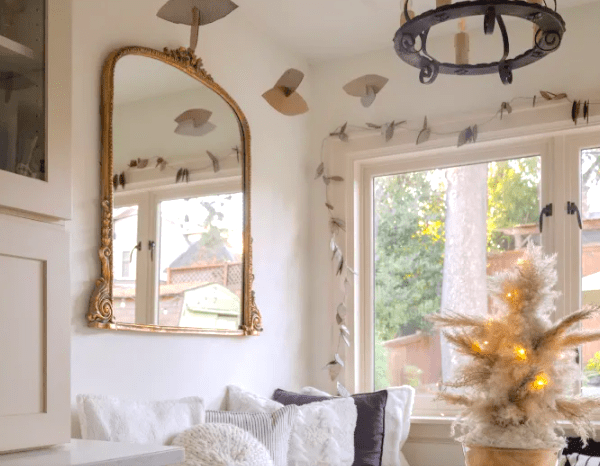 This post Christmas winter tablescape by Dining Delight really caught my eye. Fresh and clean and so fun! The faux evergreens and wooden winter mittens are just adorable!
Make sure you pop over to see all the fun details.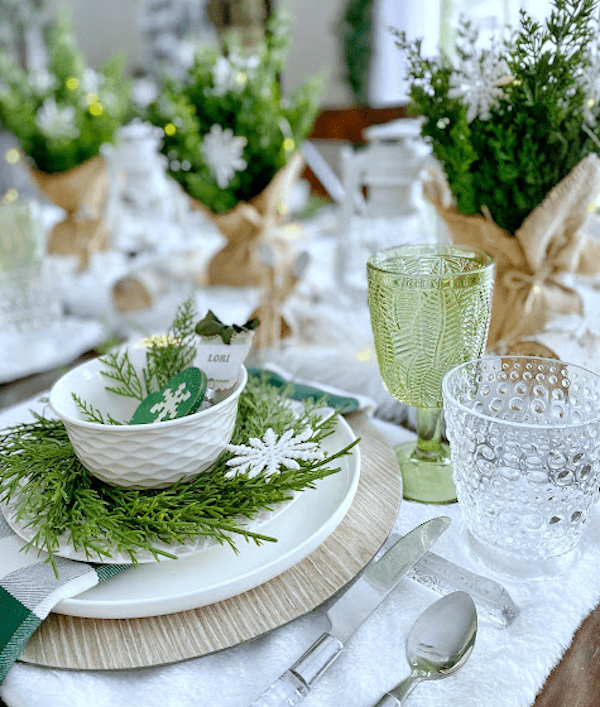 Karins Kottage Happenings
I have been working on my fashion posts lately. It actually motivates me to pull an outfit together each day that I hope inspires many of you. My goal is to show affordable fashion outfits that can be worn in multiple ways for us over 50 crowd.
Styling a cream midi pleated skirt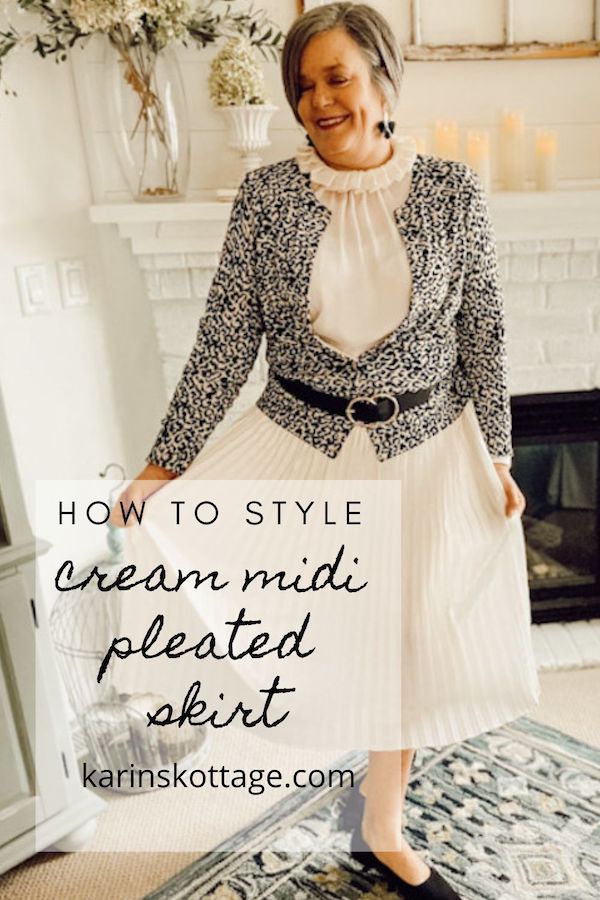 Fashion has always been something I have been drawn to ever since I can remember. When I was a teen I attended some modeling classes and wanted to pursue modeling as a career. It never materialized how I wanted but I learned a lot.
Hopefully the things I learned so many years ago translate into what I wear now and are of help to each of you. In the comments let me know if you have a fashion question or situation that I might be able to help you with. I am not a professional by any means but I know how It feels when I able to put a cute outfit together that is comfortable and has a classic style 🙂
How to style ankle pants 3 ways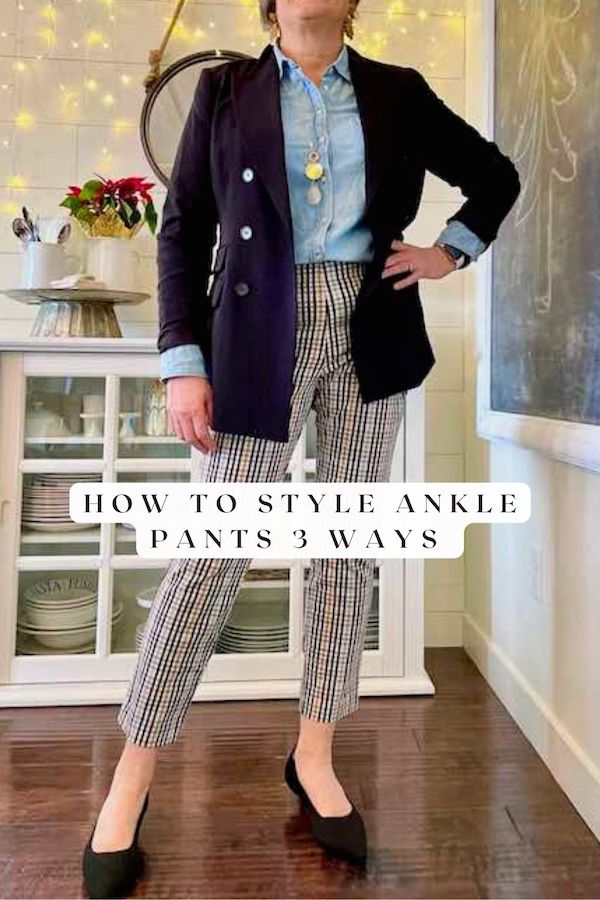 Coming soon on Karins Kottage
In the coming weeks I will be sharing some yummy recipes, Valentine crafts, Italy travel and fashion. What else would you like to learn about? Leave me a comment and let me know what things you would like to see here on my blog.
Shop similar fashion pieces
These are affiliate links and I make a small commission at no extra cost to you. It really helps me keep this blog going and I appreciate it so much!

Linky Party