Traveling to Italy in November is a wonderful time to travel. The weather is cooler there's less tourists so it is not crowded. The leaves are turning colors and there is so much to do and see.
It is super fun for us to travel to Italy in November because that's also when we celebrate our wedding anniversary. This year we are celebrating 38 years of marital bliss. Really I am so blessed to be able to work and travel with my hubby. He takes such good care of me.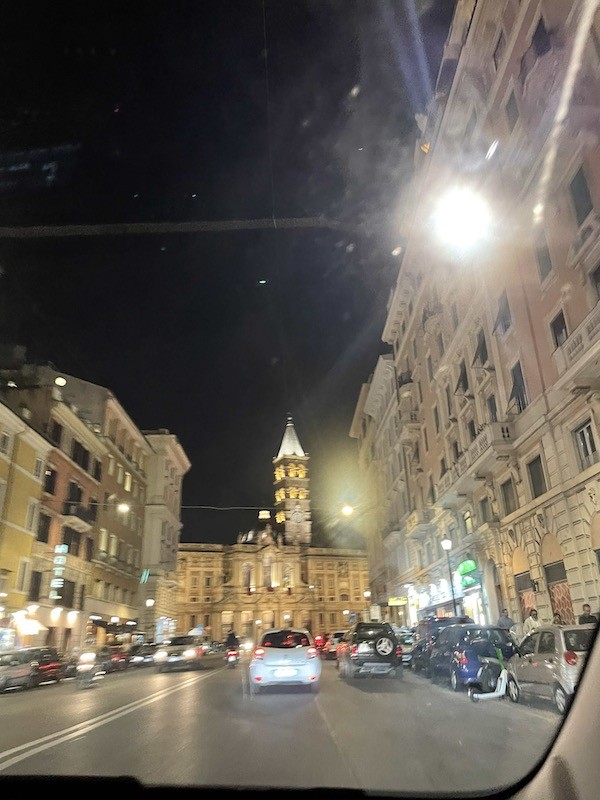 Where we stayed in Rome 
Most of time we will be in Abruzzo specifically Casoli to check in on our Palazzo and tour a few groups around but this time, we were able to stay one night in Rome before heading off to Casoli.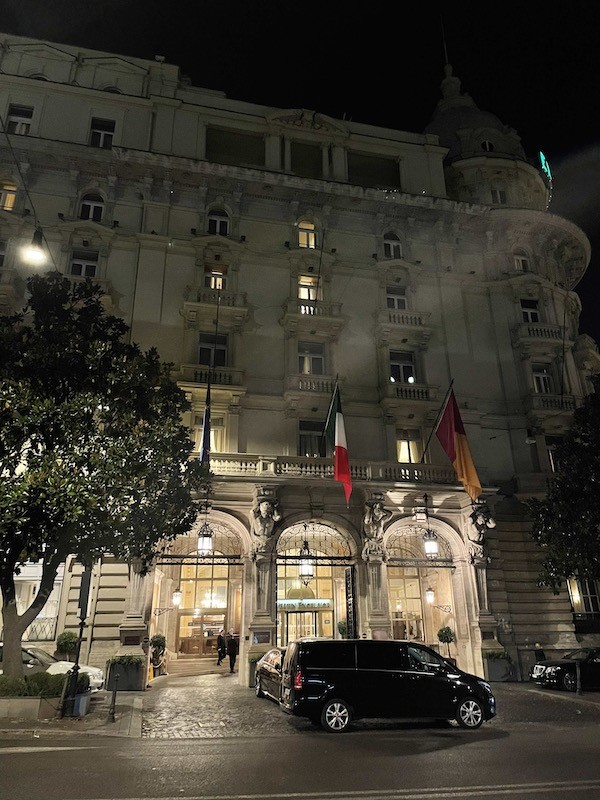 We arrived at the Westin Excelsior Rome hotel. Thanks to Marriott rewards status we were able to be upgraded to a beautiful suite.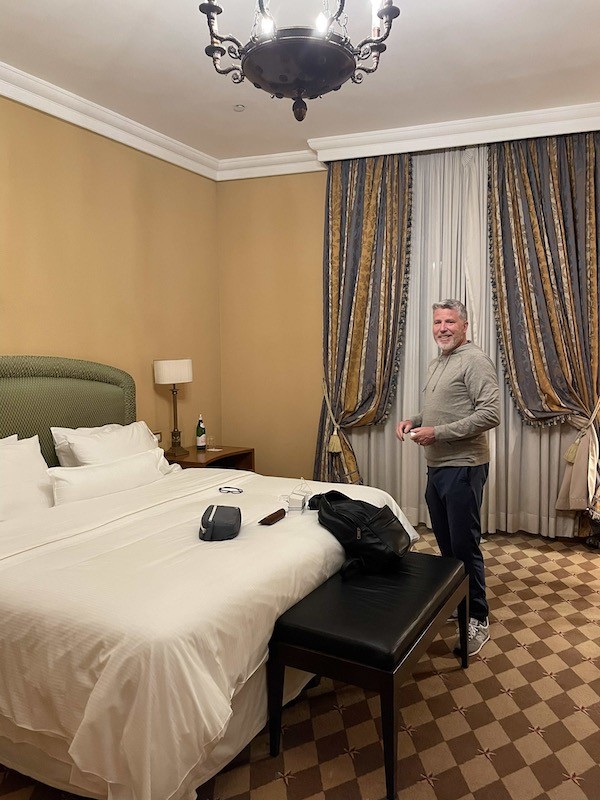 Our room had two balconies one off a little sitting area and one off of our bedroom that overlooks the city.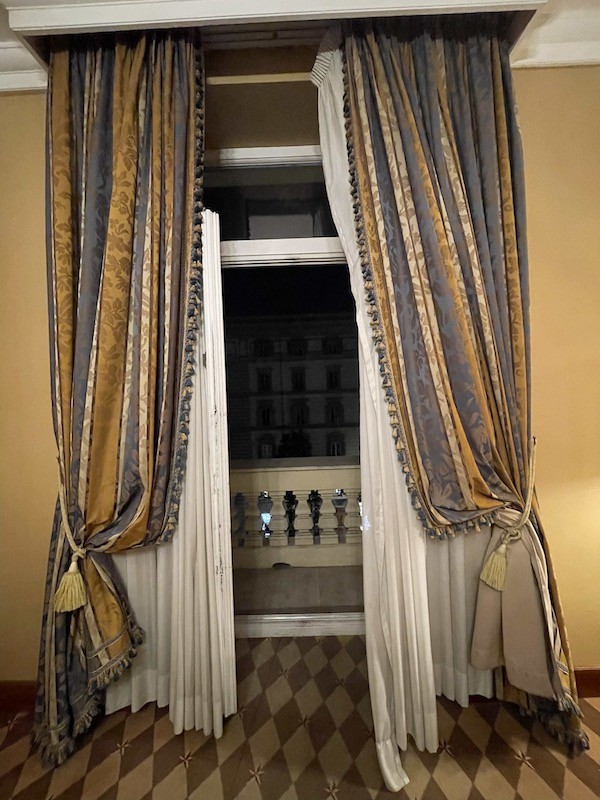 Where we ate in Rome
We took a little stroll down to the street called Borgo Pio and had dinner at a little café that was fabulous.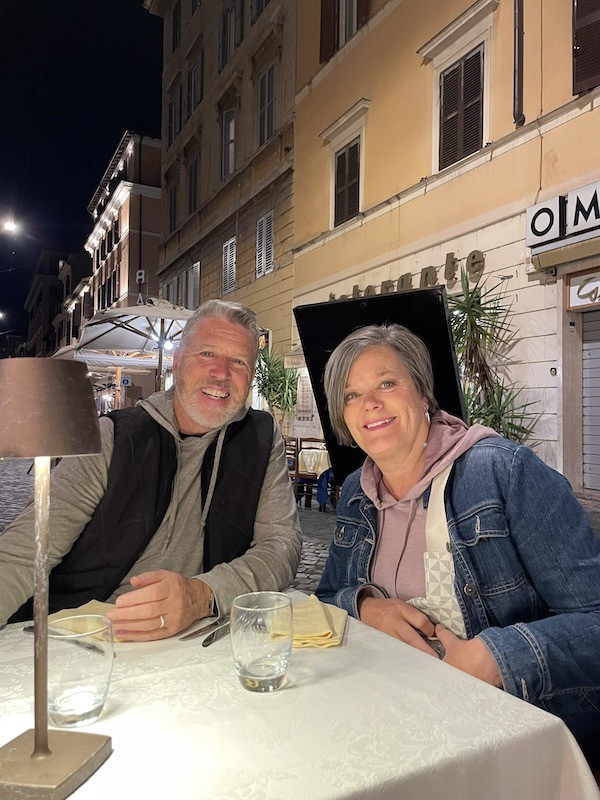 I had the Sea bass covered with sliced roasted potatoes that was to die for! Mike had a chicken dish which is rare to find in Rome because most people want beef or some sort of meat and pasta.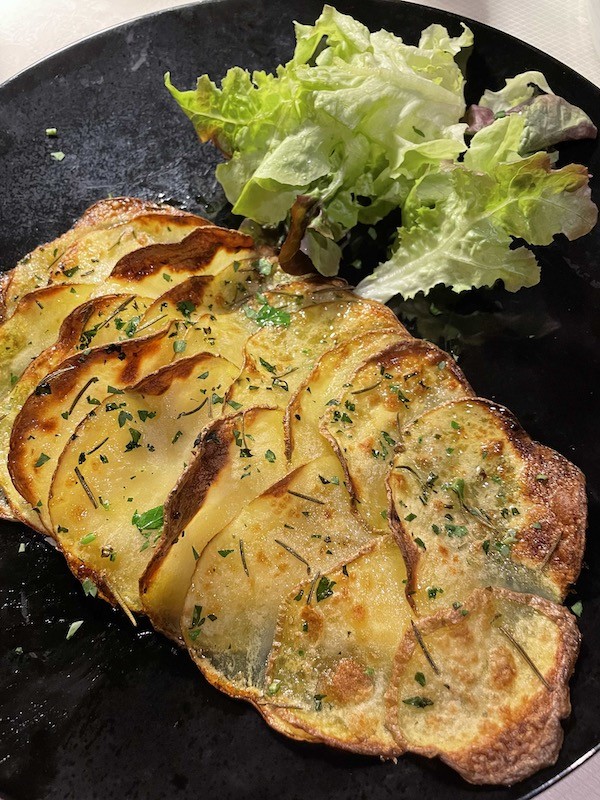 We knew we would be eating lots of pasta on this trip so we decided not to indulge on pasta tonight.
After dinner we of course had to have some gelato at our favorite Gelato place called Hedra. So charming! I actually had a Nutella crepe with pistachio gelato on top!
After dinner we walked over to Saint Peter's Square and the Vatican. It was beautiful all lit up at night and very quiet as there was hardly anyone out on the street.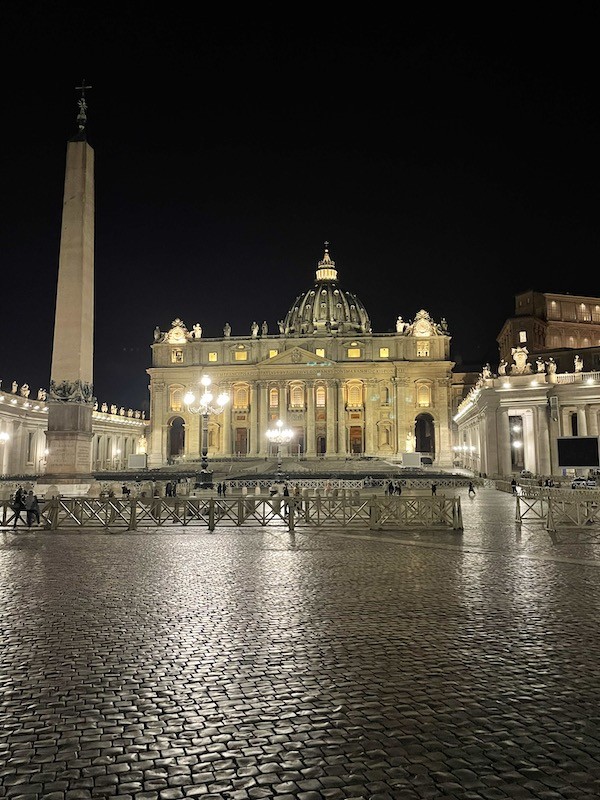 The next morning we had breakfast at the Westin Excelsior and then we took a little walk up and down the street to see these really cool lobster statues. The artist is Philip Colbert and the statues are really fun and colorful.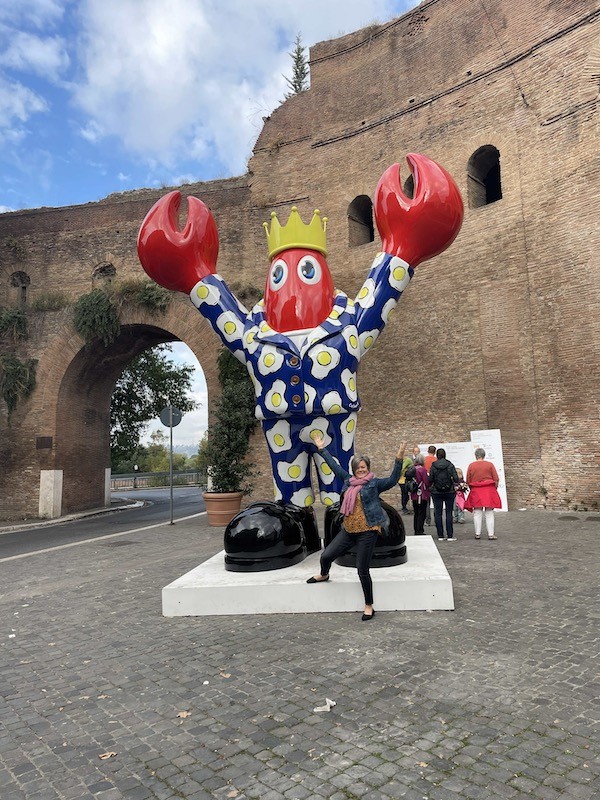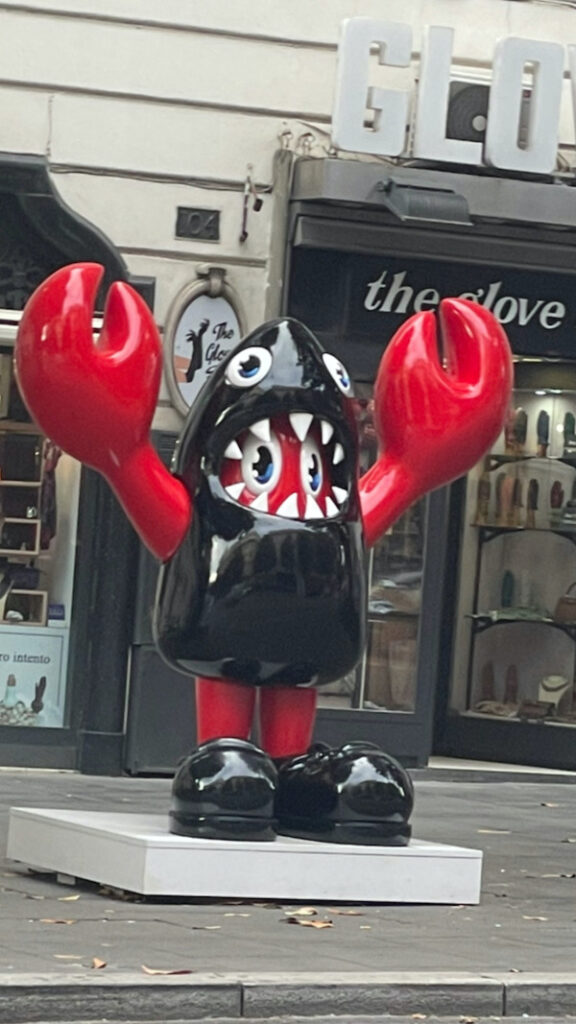 Heading to Tivoli
On our way to Casoli we stopped off in a town called Tivoli. We went to a beautiful area called Parco Villa Gregoriana. It is a lush area filled with lots of beautiful waterfalls.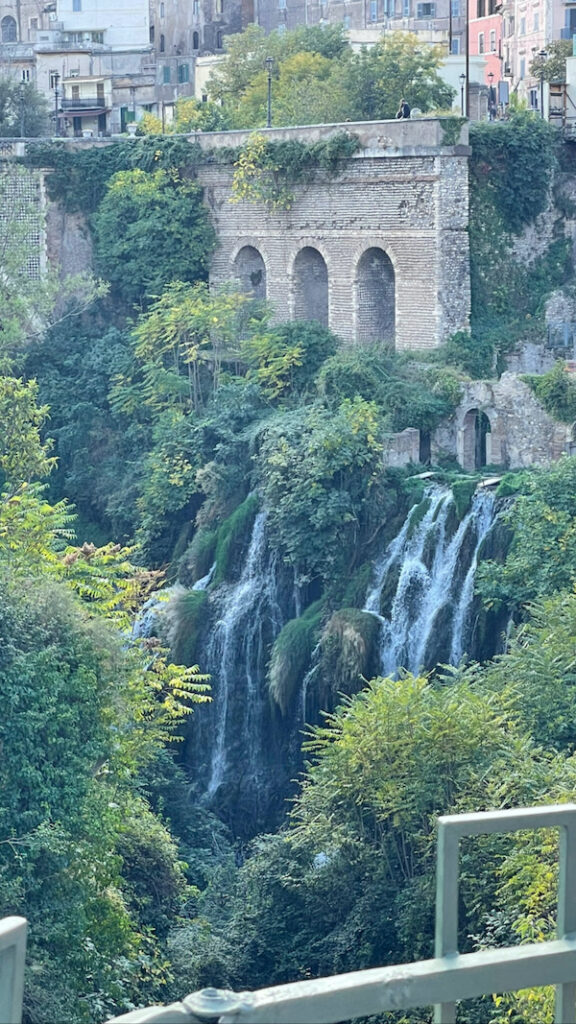 The emperor Hadrian was responsible for much of the infrastructure development for aquifers in ancient Tivoli.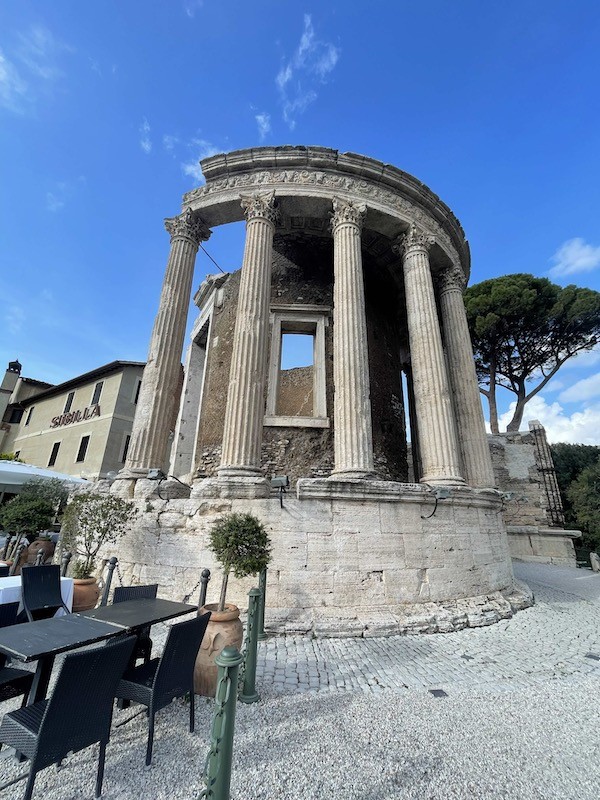 This area is quite a hike with lots and lots of stairs and at the very top there is an ancient Roman temple that was amazing.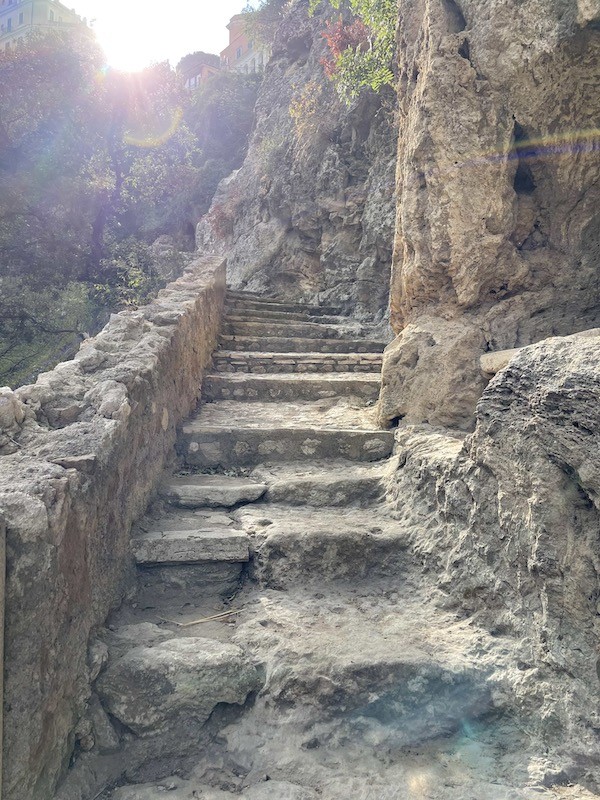 Tivoli is located about 40 minutes away from Central Rome and it just happens to be on the way to Casoli. Casoli is only two hours away from Rome so this makes a wonderful pit stop on our way. There are caves, grottos, waterfalls, pools and beautiful vistas everywhere you turn.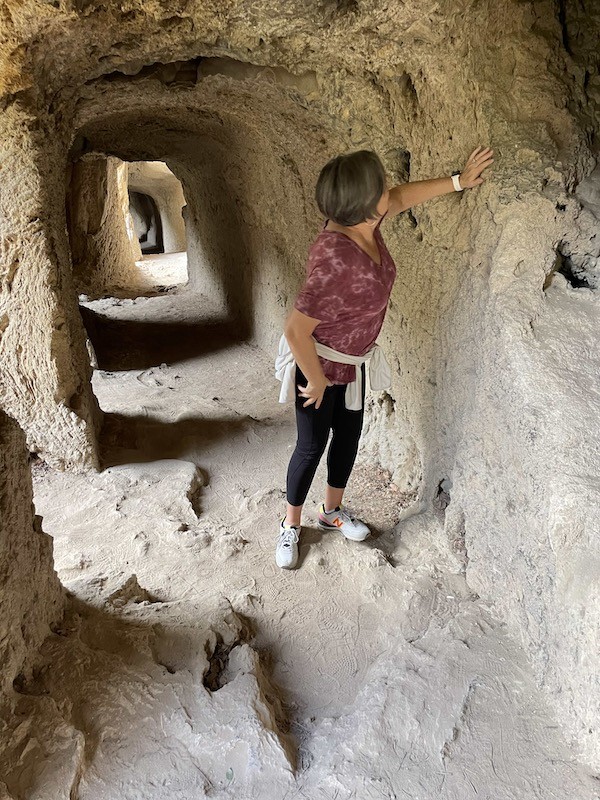 Tivoli is one of our favorite towns it is rich with beautiful gardens. There is also another spectacular garden area in Tivoli called Villa de Este that has gorgeous gardens, waterfalls and fountains. If you are ever in Rome go to Tivoli and see what I am talking about.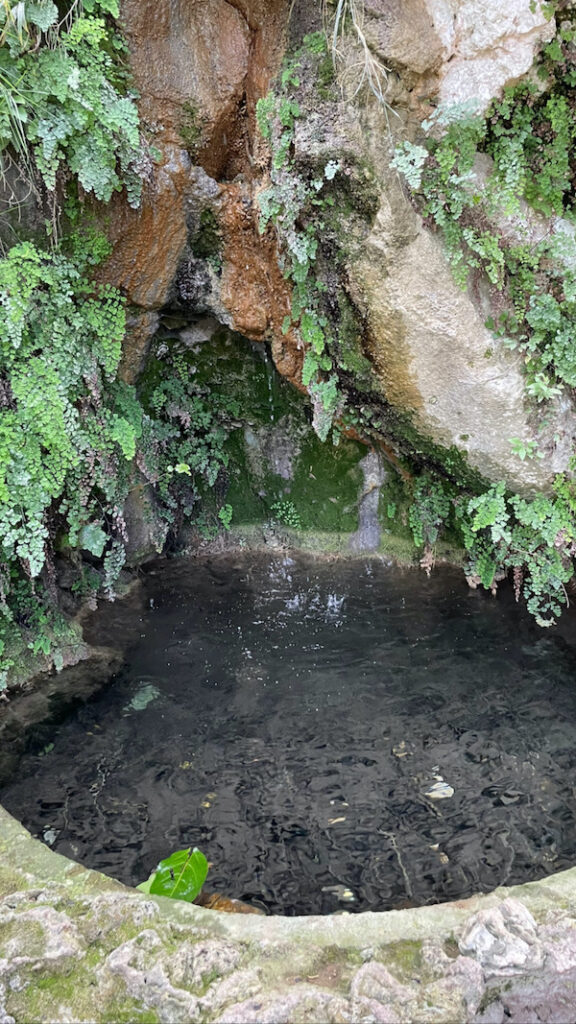 Traveling to Italy in November should be on your bucket list. To read more of our Italian adventures click here.