Welcome to my weekly Karins Kottage Linky party highlights! I am always so happy to have you here each week. As you may remember from last weeks party, I am back in Italy right now. It is quite challenging to make time to blog while I am here. I did post a couple of posts last week about the first two days of my trip that you can read about here and here.
As much fun as it is to be here in Italy I am excited to go home for the holidays. Thanksgiving is always a wonderful time to be with family and enjoy all the traditional food we make each year. Then right after Thanksgiving it is time to decorate for Christmas. Being a blogger I feel a little pressure to be ahead of the game on holidays and such but I am just going to do it on my regular schedule no rushing the holidays. I want to enjoy every moment.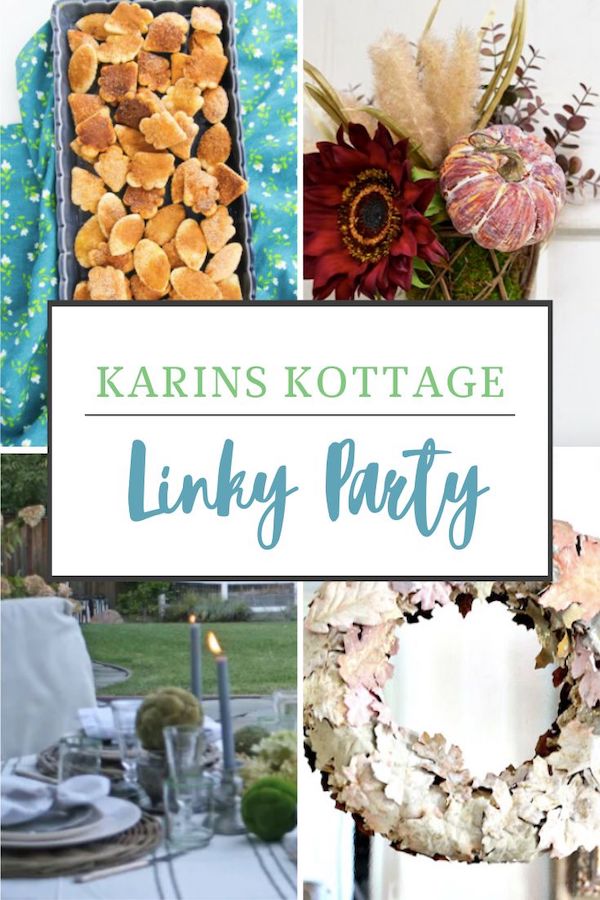 Karins Kottage Linky party highlights
Here are the four bloggers I chose to highlight this week. Starting with Cook Clean Repeats recipe for pie crust cookies! This brought back memories of holidays when I was a kid. I have always loved pie crust and my mom would always make little cookies with leftover pie crust dough sprinkled with cinnamon and sugar.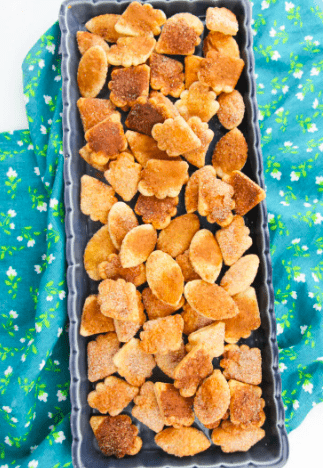 Common Ground is sharing lots of great ideas for Thanksgiving decorations. I am in love with this leafy fall wreath. I really would like to make one but I don't know if I will have time before I get back from Italy. You really need to go check out all her ideas on her blog.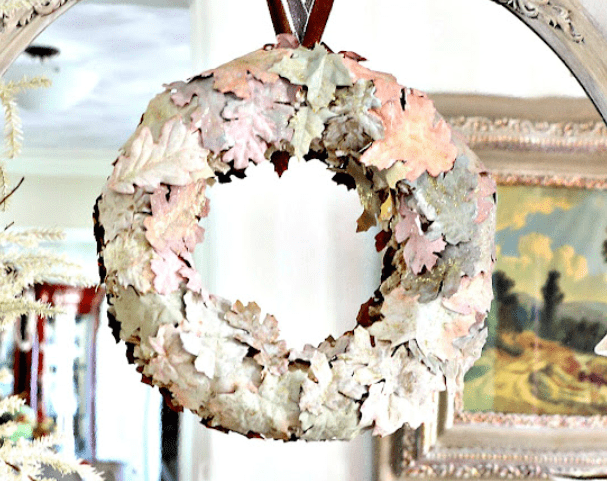 You know how much I love to find thrifted items well Masterpieces of my Life is sharing her collection of thrifted pewter. The tablescape is using her thrifted items is outside and looks so inviting.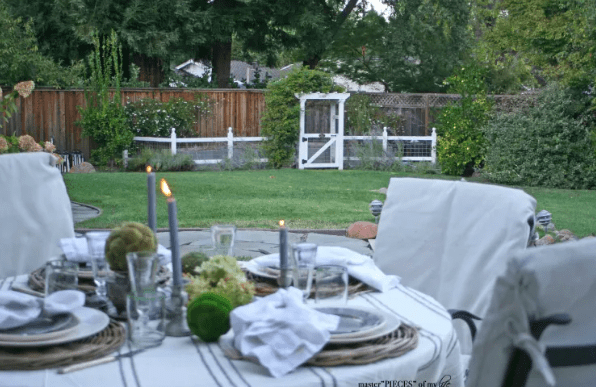 Look at this beautiful posy basket that Cottage Core created in 5 minutes! The grapevine wreath basket filled with moss and the deep flower and pumpkin is just beautiful!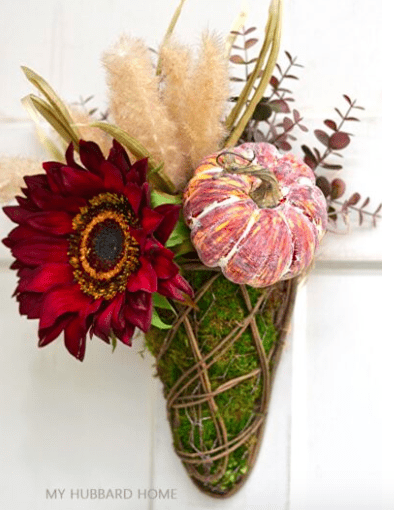 Karins Kottage Happenings
Today I am Capri Italy! It is so beautiful here in November. It is a bit chilly and most stores are closed for the season but it is not crowded. The skies were brilliant blue today with just a few white puffy clouds. We have eaten amazing food and have met some lovely local Italian people. Here are just a few pics from today.
This cute little lady was so precious and she makes all the darling things by hand! I may or may not have bought something special for one of our granddaughters for Christmas! 😉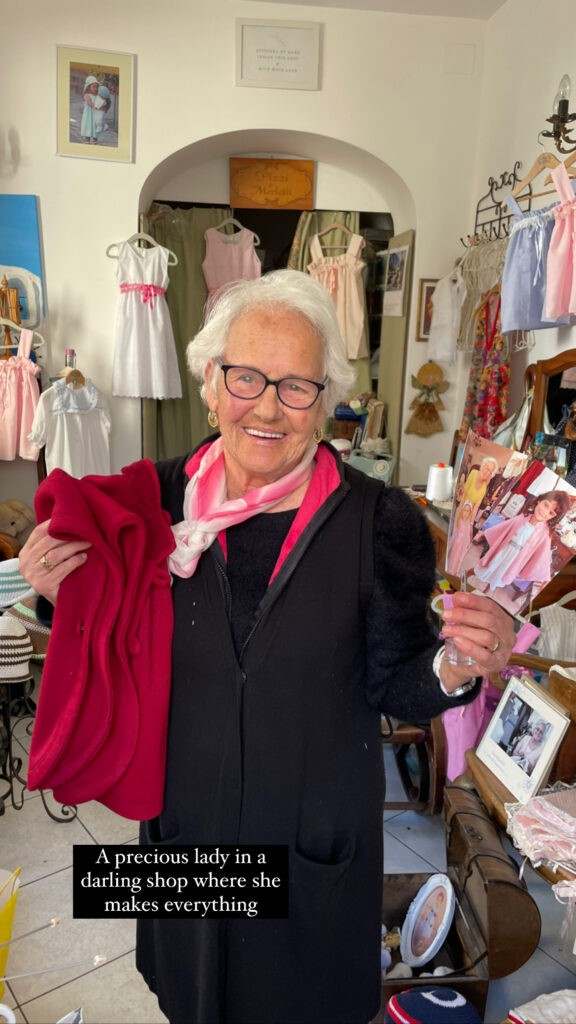 Pasquale is a restaurant owner that we have come to know. He is so friendly and loves to show us all the things he cooks with. Today he brought out the fresh catch. All kinds of fish, squid and octopus that he was going to cook for his restaurant. I do not eat octopus or squid but my hubby does.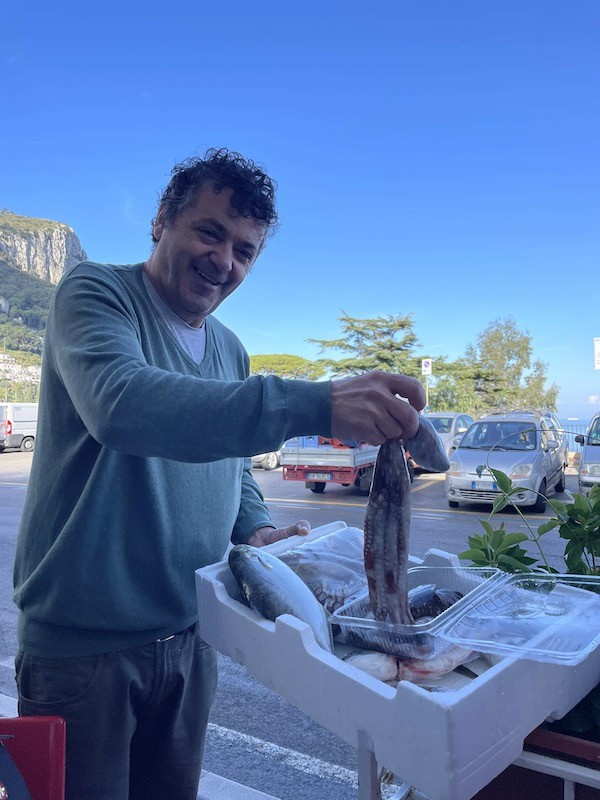 We went into this amazing museum on the island and behind it was the most amazing garden! I have lots of pictures of it and the views from it were better than what you could dream of!! I will have to write a post all about it.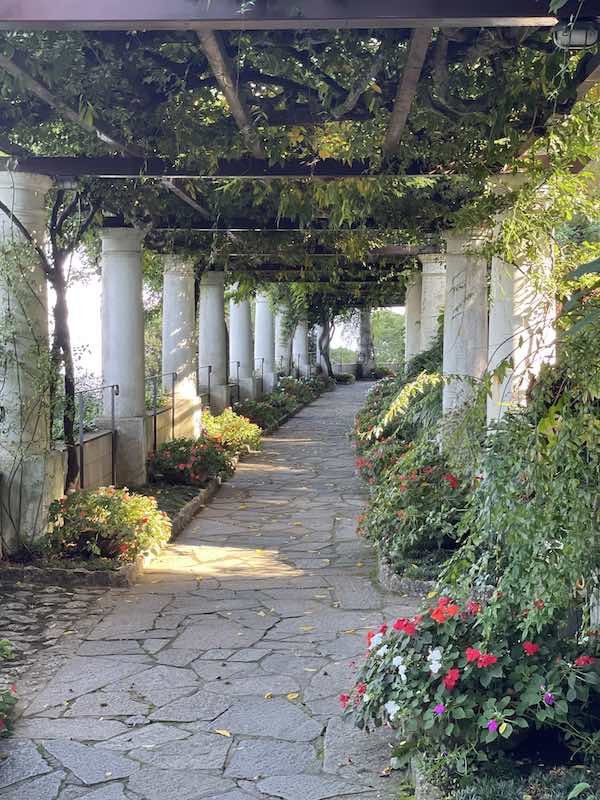 This is just one of views from the garden overlooking the sea! Hello gorgeous!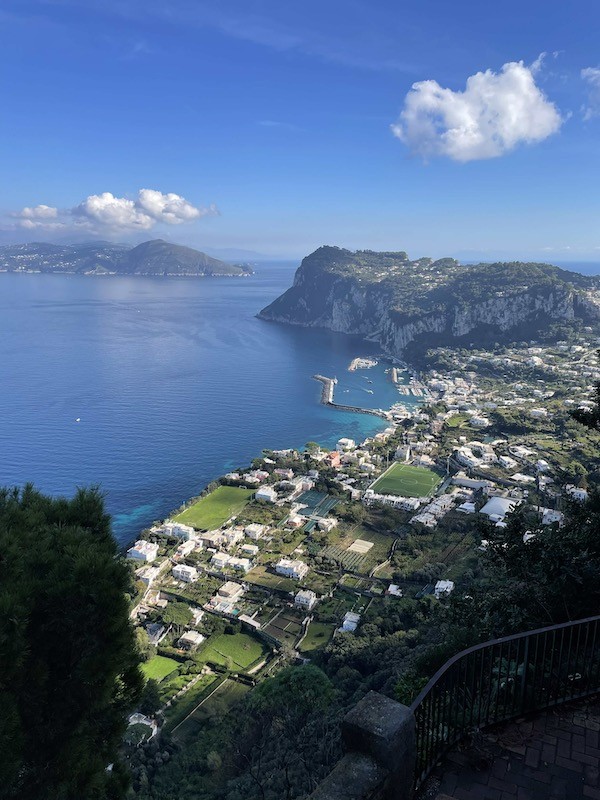 We also took a chair lift up to the top of Anacapri! You can see a 360 degree around the whole island! You can see the most iconic rock structures of Capri called Faraglioni, Bay of Naples, Mount Vesuvius, Sorrento and parts of the Amalfi coast.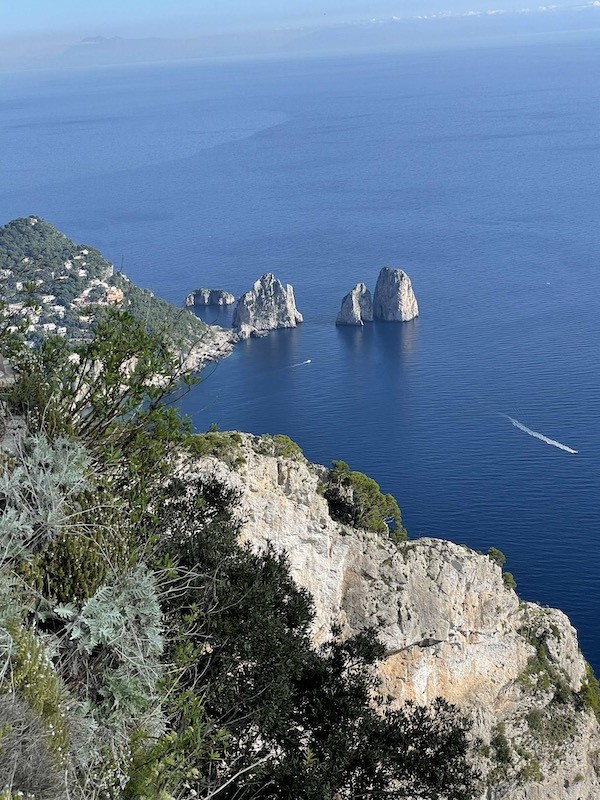 Just friends enjoying the sunset sitting on a park bench overlooking the Tyrrhenian sea.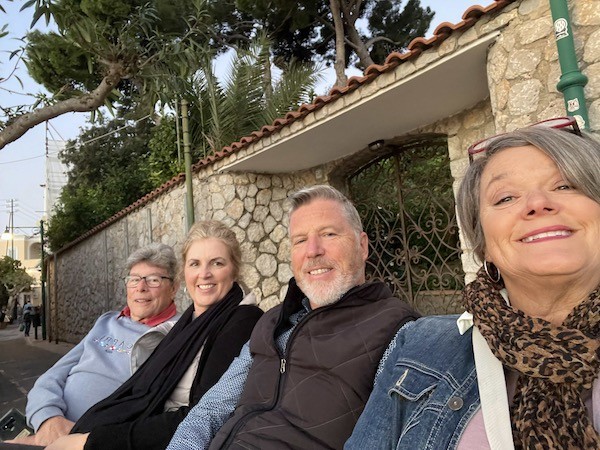 Linky Party