Welcome to Karins Kottage LInky party November. So sorry I am late in posting this week. I am on my way traveling to Italy! This is our last trip for the year to go and check out our Palazzo Ricci! I am on the plane watching the old movie Funny Face with Audrey Hepburn and writing this blog post. Ahhh living in this day age is amazing isn't it!
Last weeks party had loads of fall ideas and some Christmas too. Fall is such a beautiful time of year that I want to relish it as long as possible before I get my Christmas decor out. But I love seeing all the fun ideas too!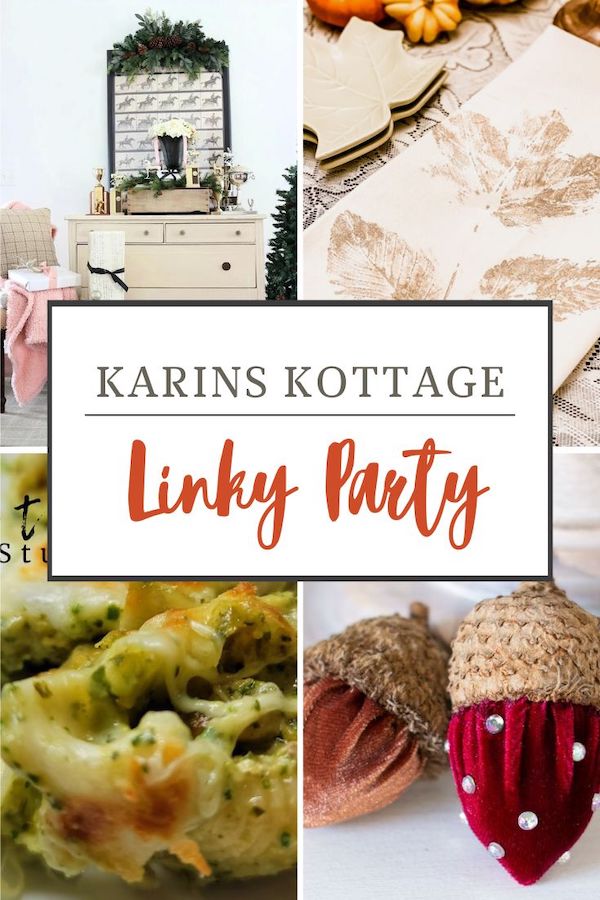 Highlights from last weeks party
Let's get right to the 4 fabulous ideas that I know you will want to pin to your Pinterest boards for later.
The first idea is this how to make easily leaf stamped tea towels. So perfect for Thanksgiving don't you agree? My family Thyme shares all the directions on her blog.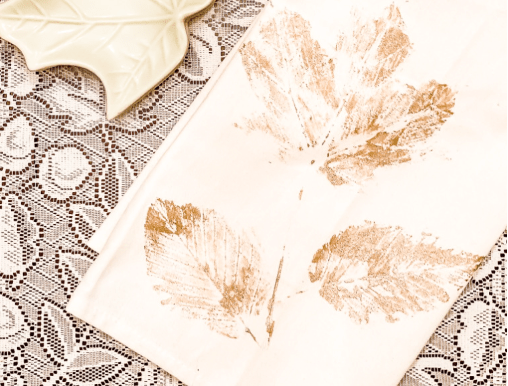 These pesto chicken stuffed pasta shells sound so delicious. It makes my mouth water thinking I will soon be in Italy eating all the pasta I could ever want! Homemade on a week night has the recipe on her blog.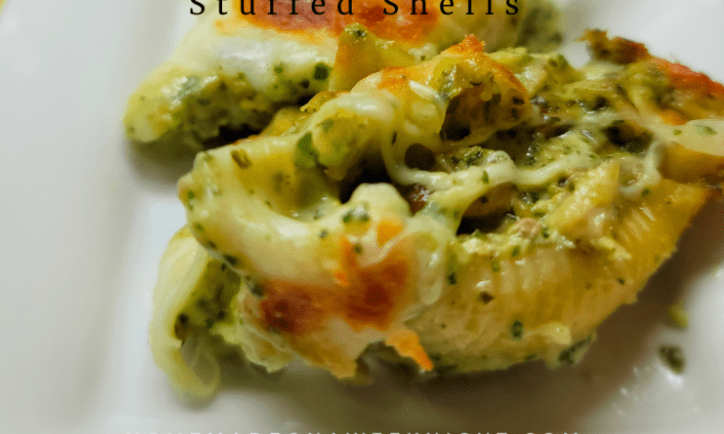 My Wee abode has made these adorable stretch velvet acorns. Julie shares to make them the easy way. These would look so cute on a Thanksgiving tablescape wouldn't they?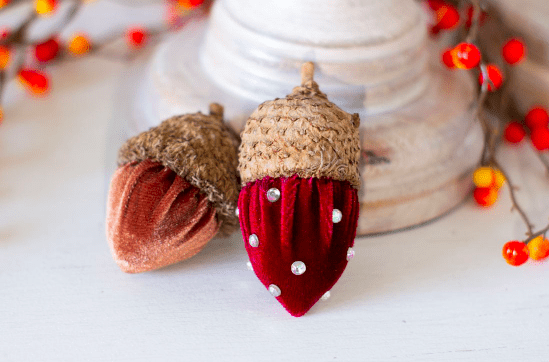 The Crowned goat is sharing 12 ways to ease into the holidays. I love this idea of setting up a cute wrapping center. I mean why not make it beautiful when you are wrapping so many presents. It will bring in the spirit of giving even more fun.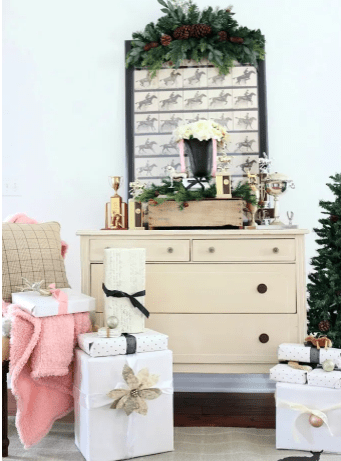 Karins Kottage Highlights
Halloween was so much fun. My daughters came over with their kiddos as well as a yummy dinner for all of us. My oldest daughter is vegan and she made scrumptious potato slices with guacamole using both a regular potato and a yam..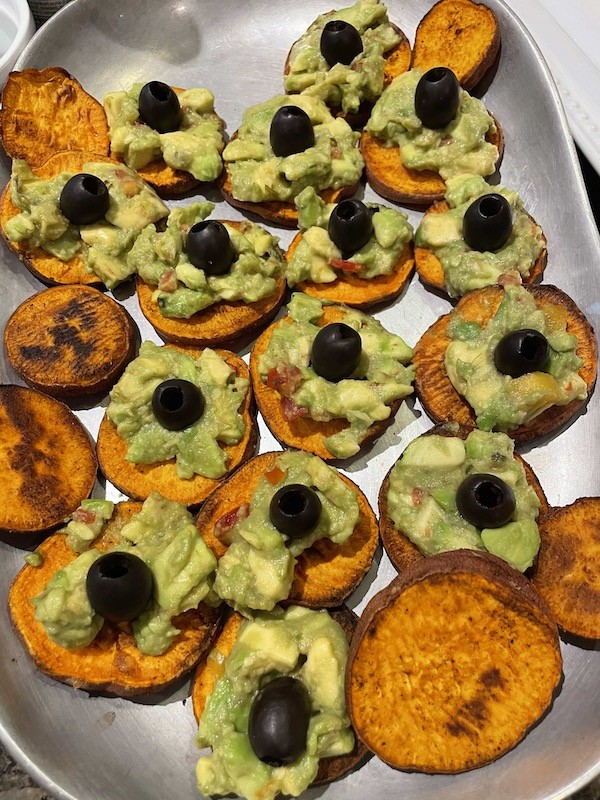 A cucumber snake was super fun and easy for the kids too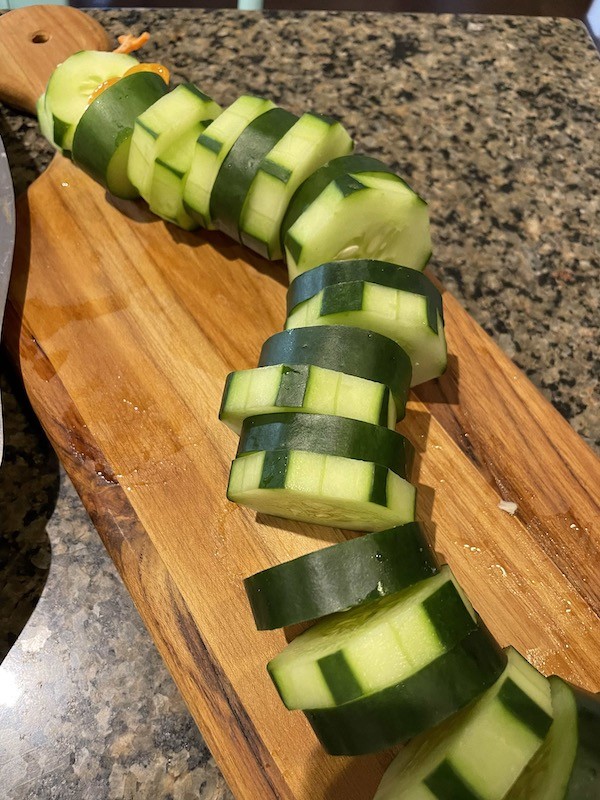 Plus she also put together these fun apples slices with almond teeth and grapes.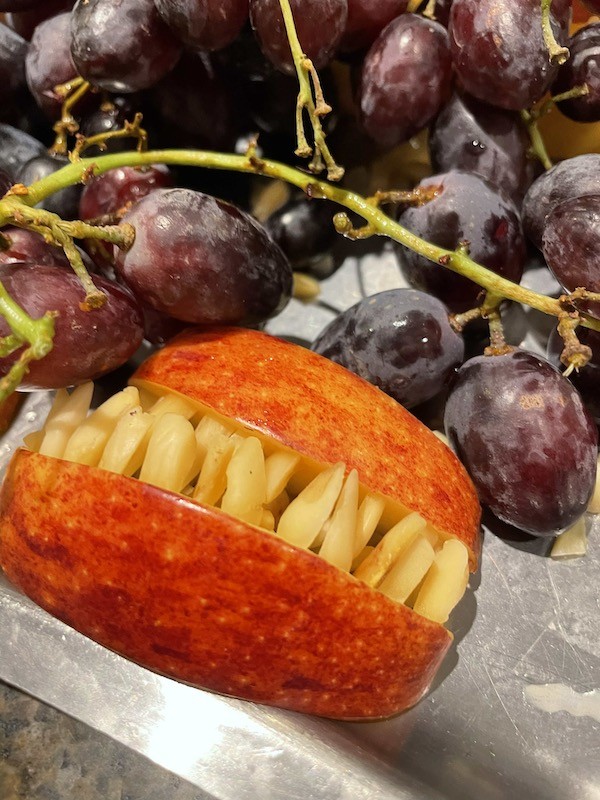 My friends thank you for always want participating in my linky party each week even when I run late. I hope to post more about our travels to Italy soon. Until then you can follow me on Instagram where I post pictures often.
Linky Party