If this chubby Halloween Rice Krispie pumpkin recipe doesn't put a smile on your face I don't know what will. Just the word chubby makes me think of my little grand babies with lots of rolls on their thighs and arms. I love to squish them! Why can't that word feel the same when I feel chubby?? haha
These darling super easy chubby Rice Krispie snacks are not only fun to make to fun to eat! You can decorate them in a million different ways too. My sister made these last night and they turned out so cute!
Make sure to see my other fun Halloween recipes at the bottom of this post!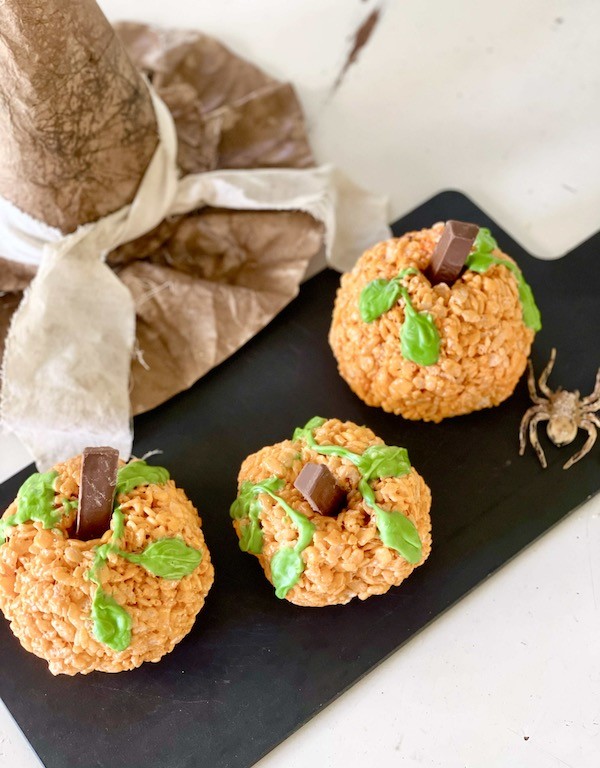 Chubby Rice Krispie pumpkin ingredients
You can always find the recipe on a box of Rice Krispies. They are such a classic treat don't you think? Did you know they have been around since 1939? I had no idea! They were inspired by an older version using puffed wheat and molasses. I think I will stick to the marshmallow version.
3 Tbsp butter
50 Large marshmallows
6 Cups Rice Krispie cereal
Mini kit kat bars
Mini package of green candy melts
Orange gel food coloring
Directions to make the chubby pumpkins
Melt the butter in a pan.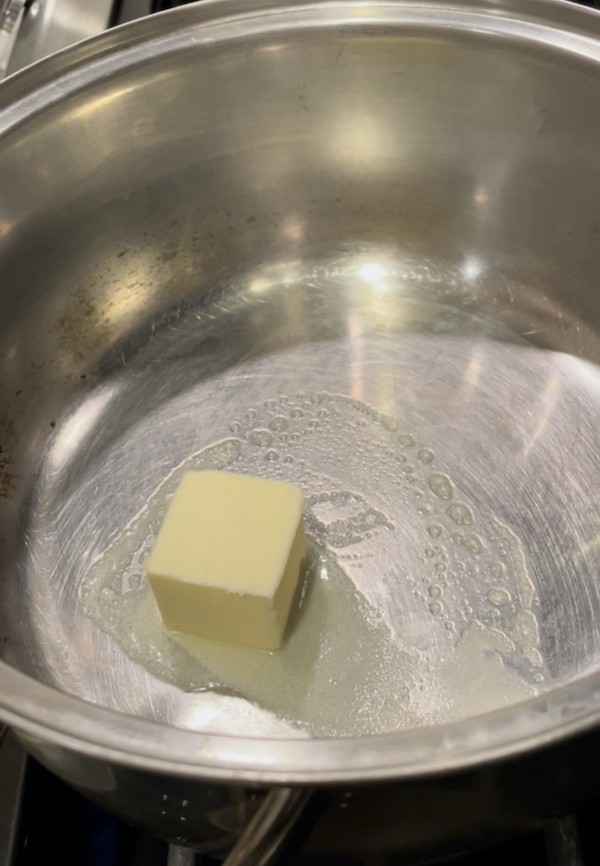 add in 50 large marshmallows.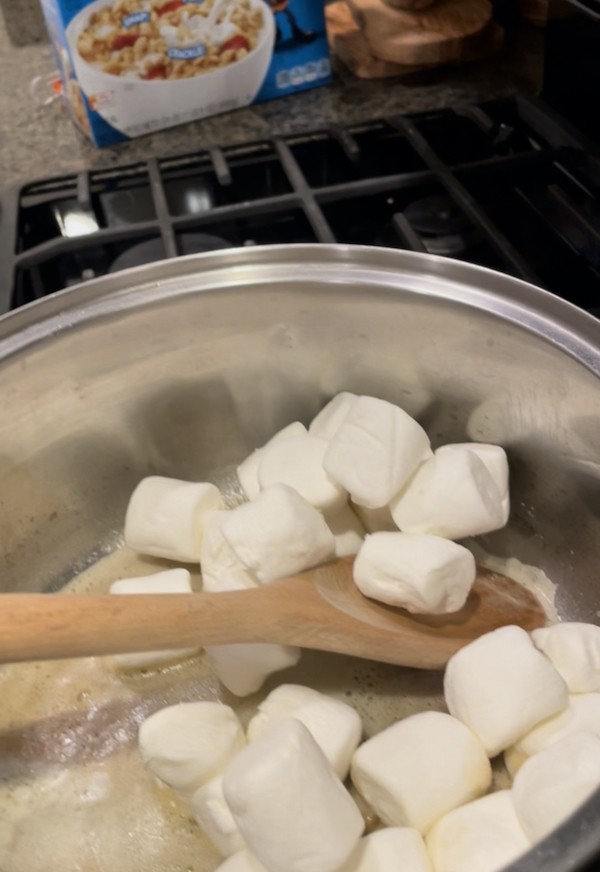 Stir to melt completely.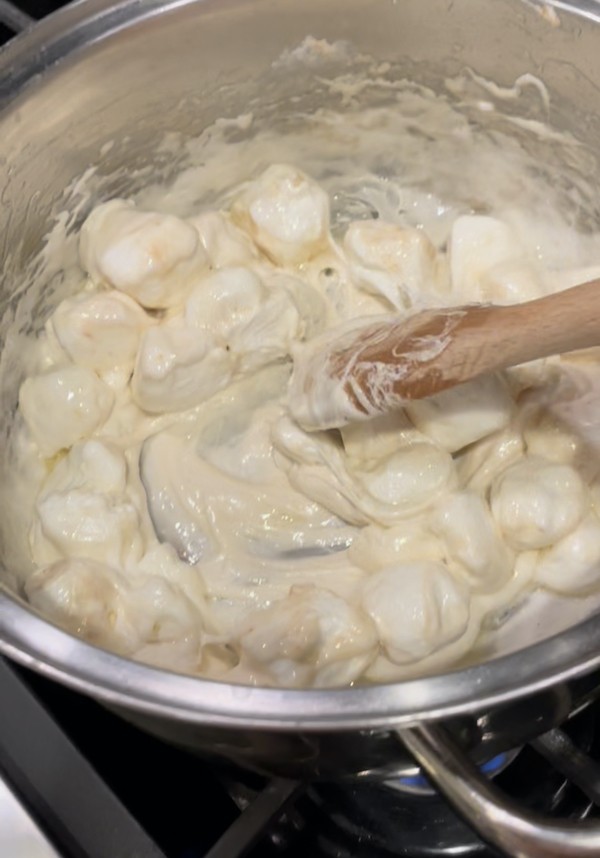 Once melted add in the orange gel food coloring to desired color.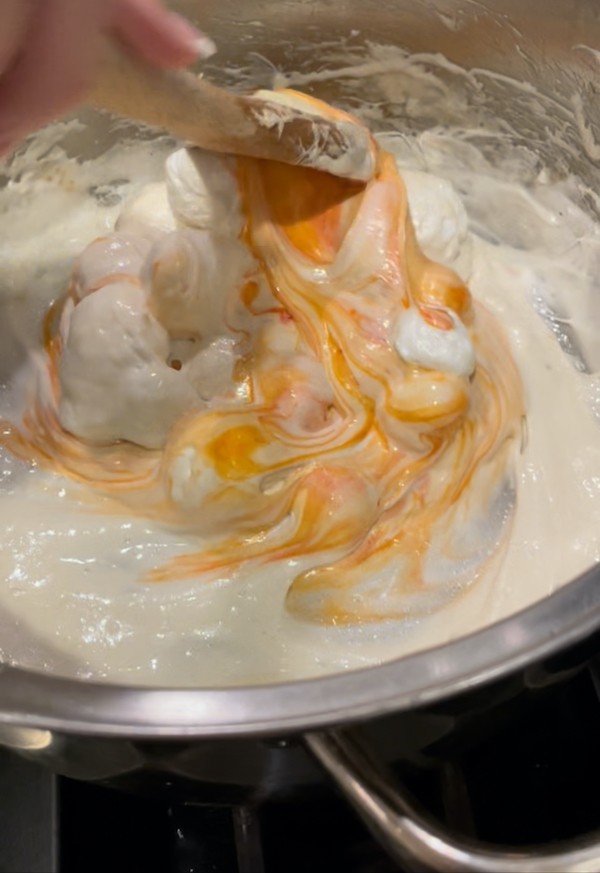 Stir until it is completely mixed.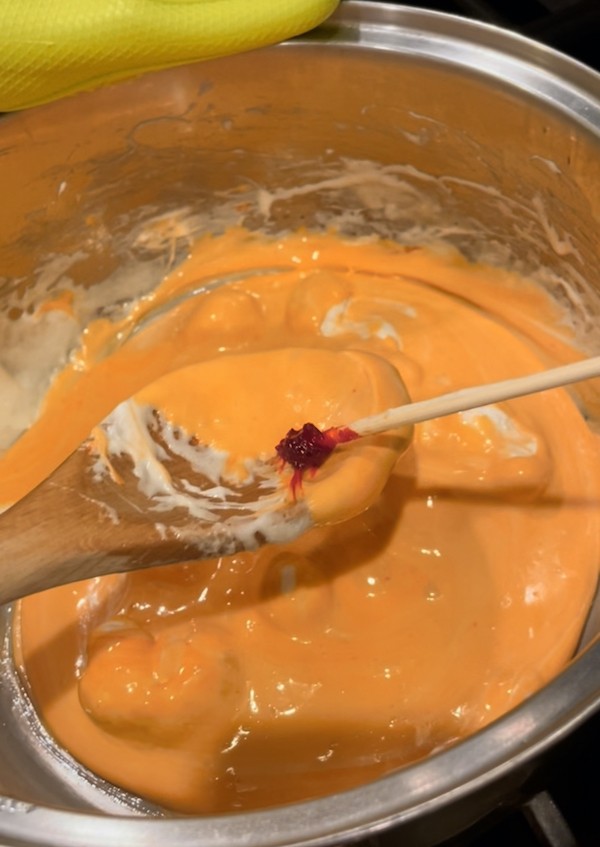 Add in the 6 cups of Rice Krispies and stir.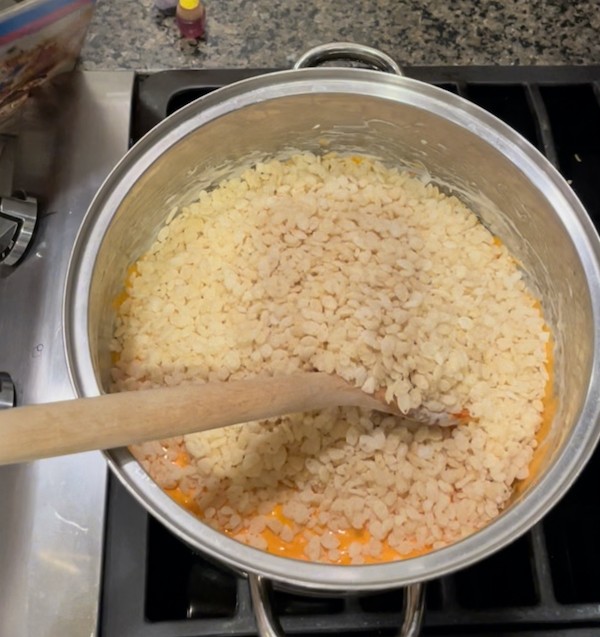 Empty the Rice Krispies onto parchment paper.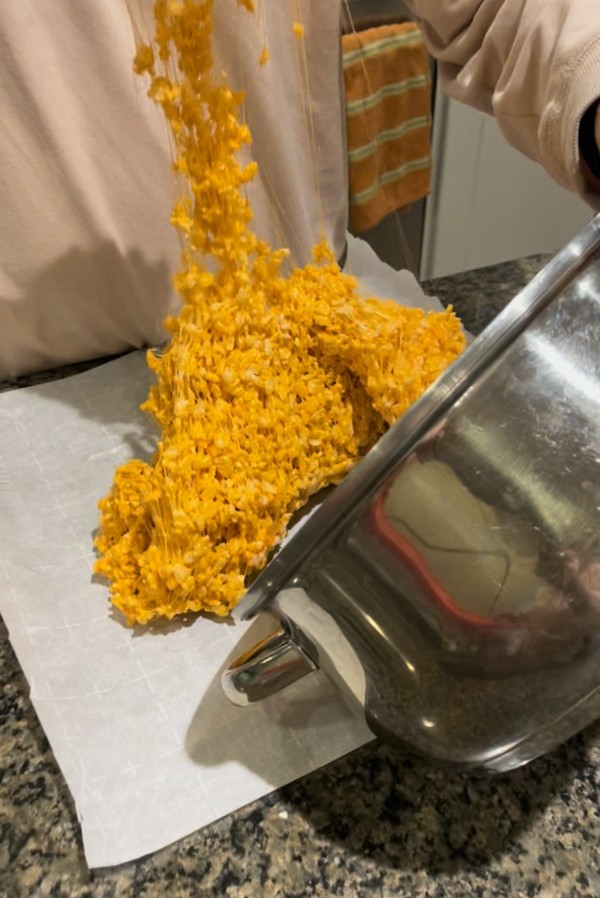 Butter your hands and form the mixture into small pumpkins.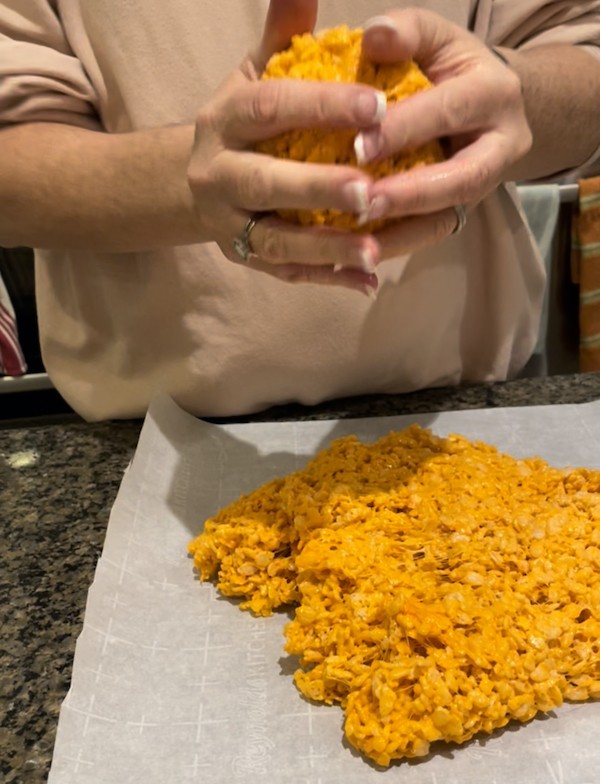 Place the mini Kit Kat bars into the middle of the pumpkins to create the stem.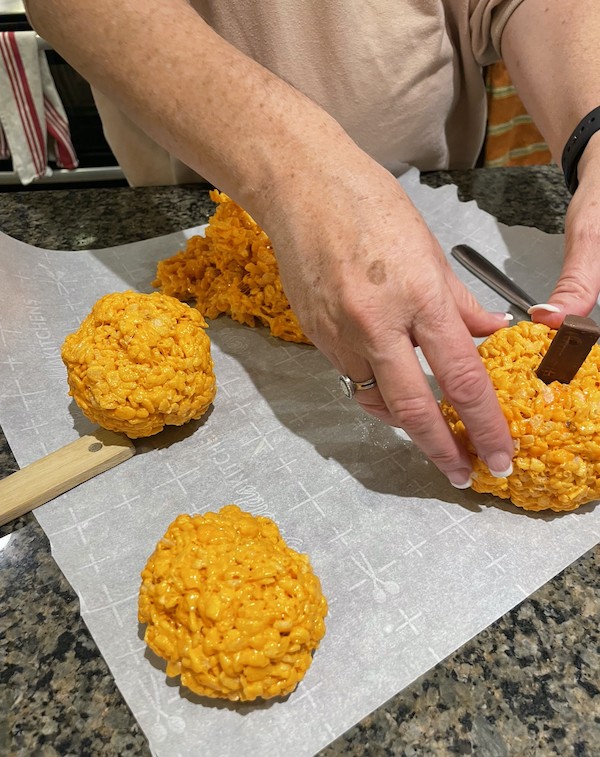 Decorating the chubby Rice Krispie pumpkins
We were racking our brains tryin to figure out what we could use for the green leaves. We even thought about using a tomato stem hahaha.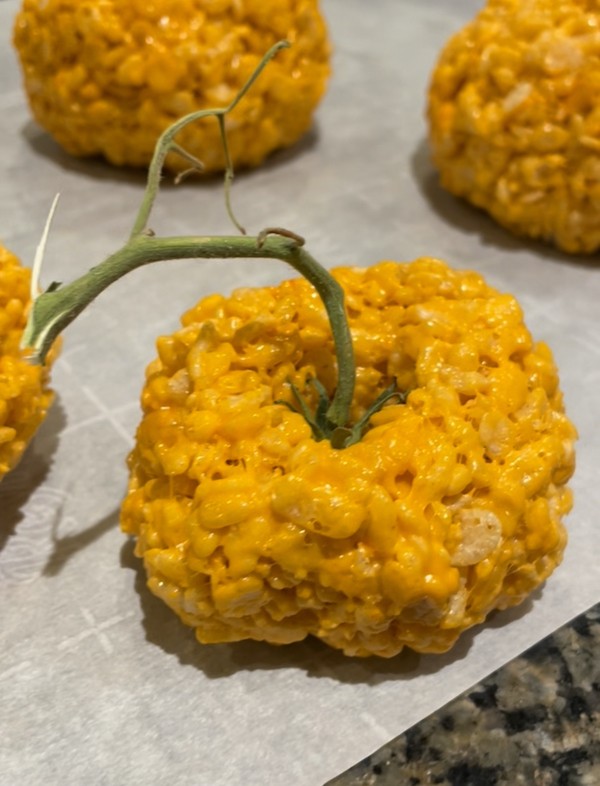 I happened to have a min package of green candy melts. You actually put the package into the microwave to melt them. Snip an edge of the package and squeeze to start decorating.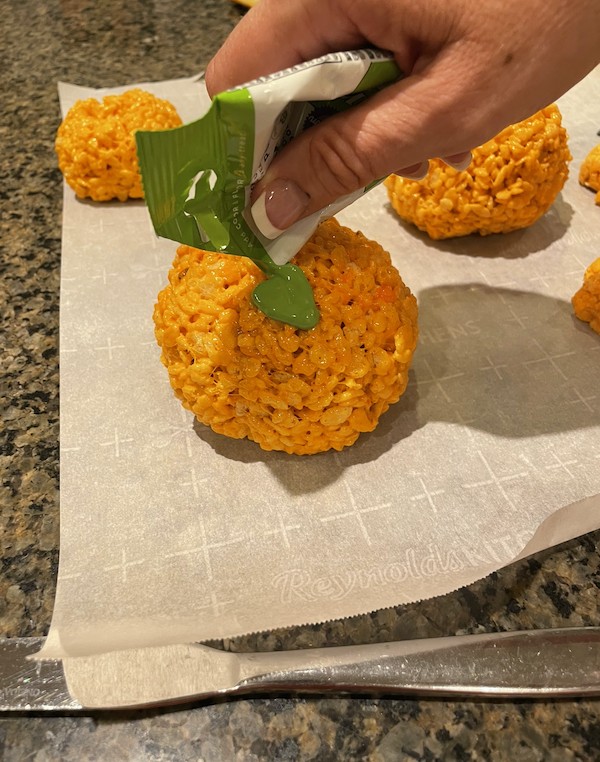 Tiff created cute green leaves and tendrils all across the top edges of the pumpkins.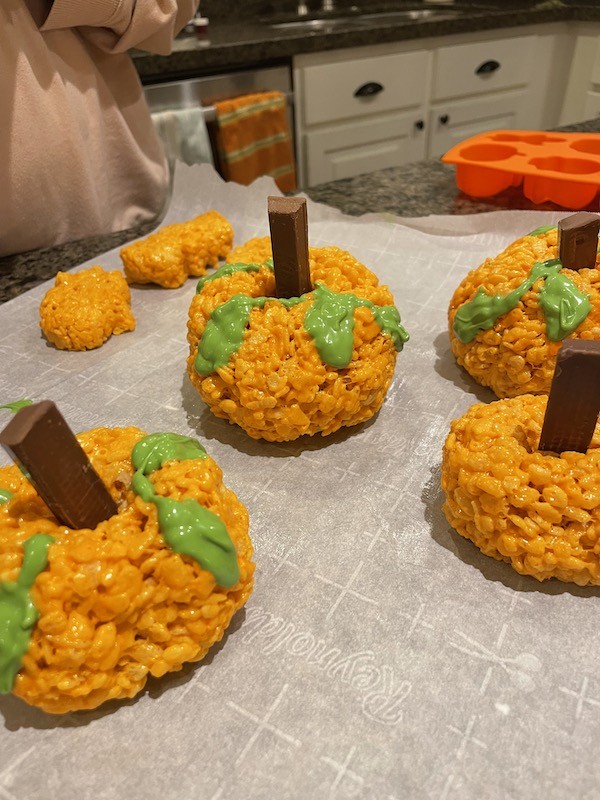 These are so perfect to give out to neighbors, after school snack or anytime.
Enjoy!
More Halloween Recipes
My Favorite Quick Halloween Dinner Recipes
How to Make Frankenstein Pesto Pasta Faces For Halloween
Witch Finger Cookies and Quick easy Halloween dinner
Hanging Witch Hat Tablescape
I put together this really fun witch tablescape with the help of my daughter and sister. You will love all the easy DIY things we did to create it. Pin to your Halloween board for later.
Shop Cooking Items