Wow May is upon us and there is so much going on! Karins Kottage Linky party- Mother's Day ideas are a plenty! I am so excited to share some fun ideas for gifts and sweet treats! For some reason I did not realize how busy the month of May really is. It is almost as busy as Christmas don't you think?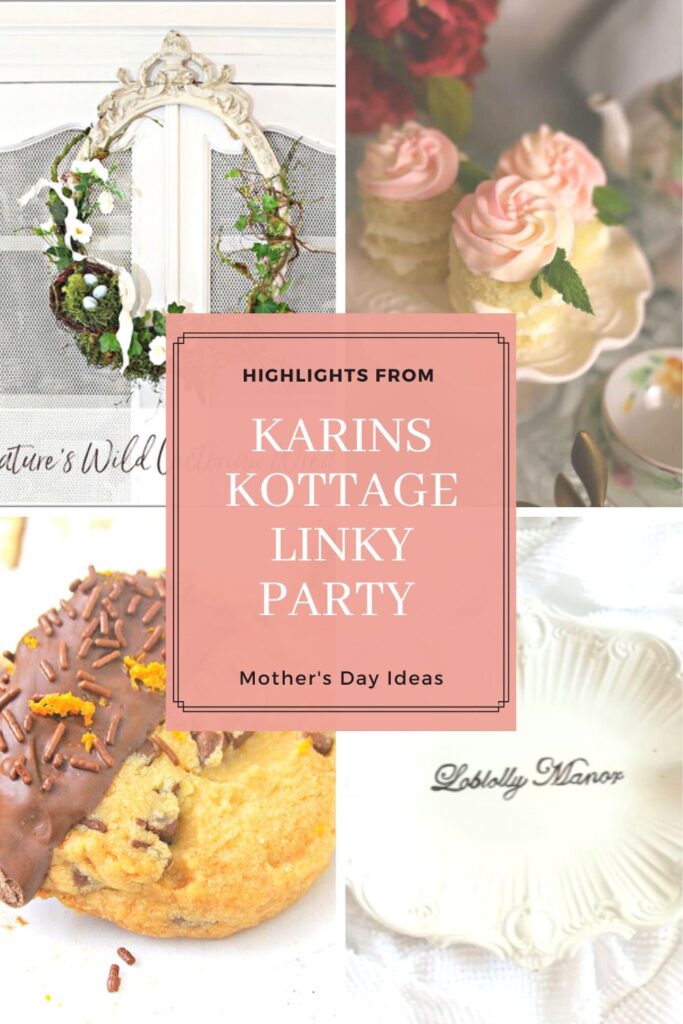 May starts off with a new holiday, "May the 4th be with you" that some like to celebrate in big ways. Then we have Cinco de Mayo. My daughter did an adorable "Taco bout a party" that you can see here. Mother's day is next, graduation parties for some colleges happen and then Memorial day with all of its history and fun parties. Not to mention it also happens to hold many family members birthdays!
Karins Kottage Happenings
We celebrated Mother's Day early this year with our kids and grandkids. I had them over for Sunday dinner and set a really pretty Mother's Day tablescape using paper placemats.
You can see all the details here.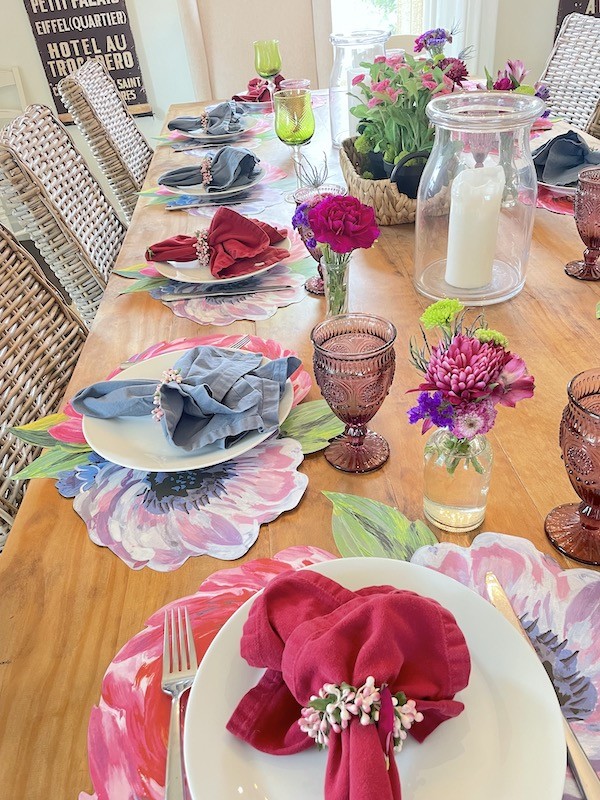 We are in the process of getting our house repainted.
The color will be the same…It is green with a tint of blue in it. Apparently they do not make this color any more so they had a hard time matching it and they nicknamed the color Nightmare green haha
The green had faded in some areas after 11 years of Utah hot summer sunshine so it was time.
I have always loved the color of our craftsman style home. The bright white trim just pops!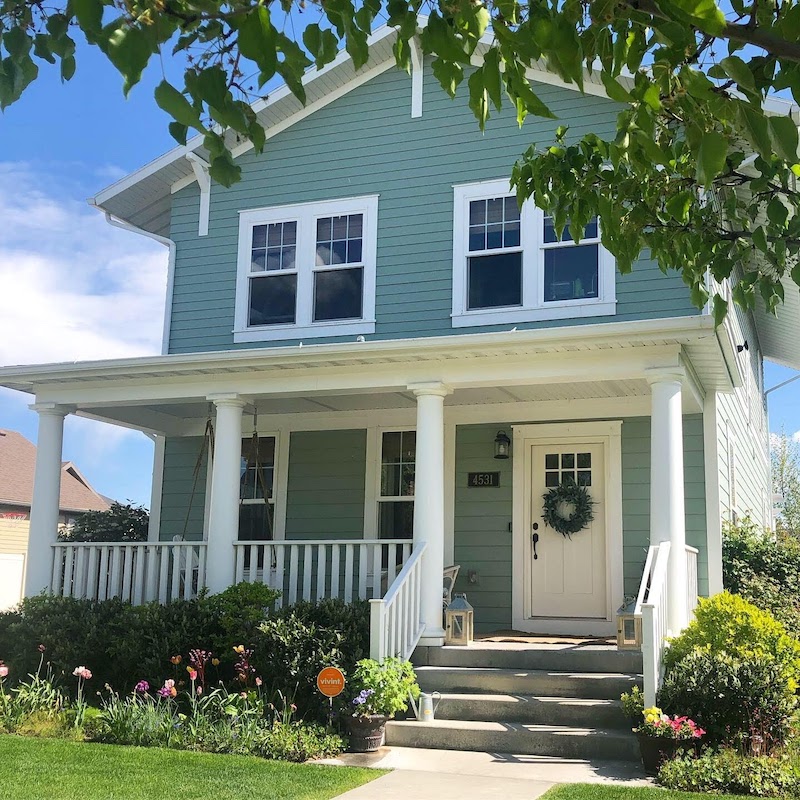 Another home improvement project that I am so thrilled to give you a sneak peek of is our stairs!
When we recently replaced the carpet upstairs we had them rip out the carpet on our stairs.
My hubby has been working on replacing the steps and painting them black! I LOVE IT.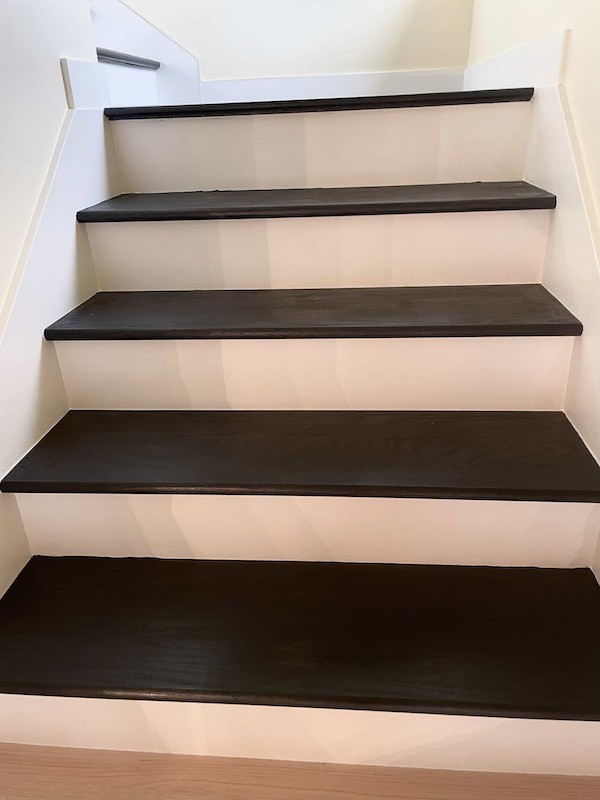 We are planning on painting the stairwell white and the railing black as well. It just feels so clean and fresh. I still can't decide if I want to do a sisal runner.
What is your vote? Yes or no on the runner? Leave me a comment below.
Linky party highlights- Mother's Day Ideas
These are such great Mother's Day ideas and I can't wait to try a few of these out myself!
Wild Victorian Wreath
Look at this beautiful wreath idea from CommonGround. I never thought to use an antique picture frame for the base of a wreath! It just looks so great with how she incorporated grapevines, a little birds nest, greenery and some flowers to create this pretty delicate looking wreath. I think my mom might like one of these!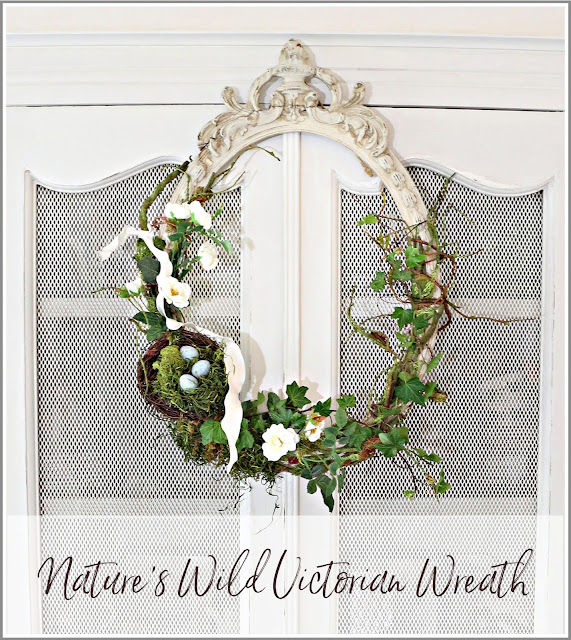 Beautiful Tea Cakes
Peacock Ridge Farm is showing how to make these beautiful tea cakes! Wouldn't any mom love having some of these on Mother's Day? I know I would. Renae makes them using a regular cake mix! I love her tip of using applesauce instead of oil in the cake batter!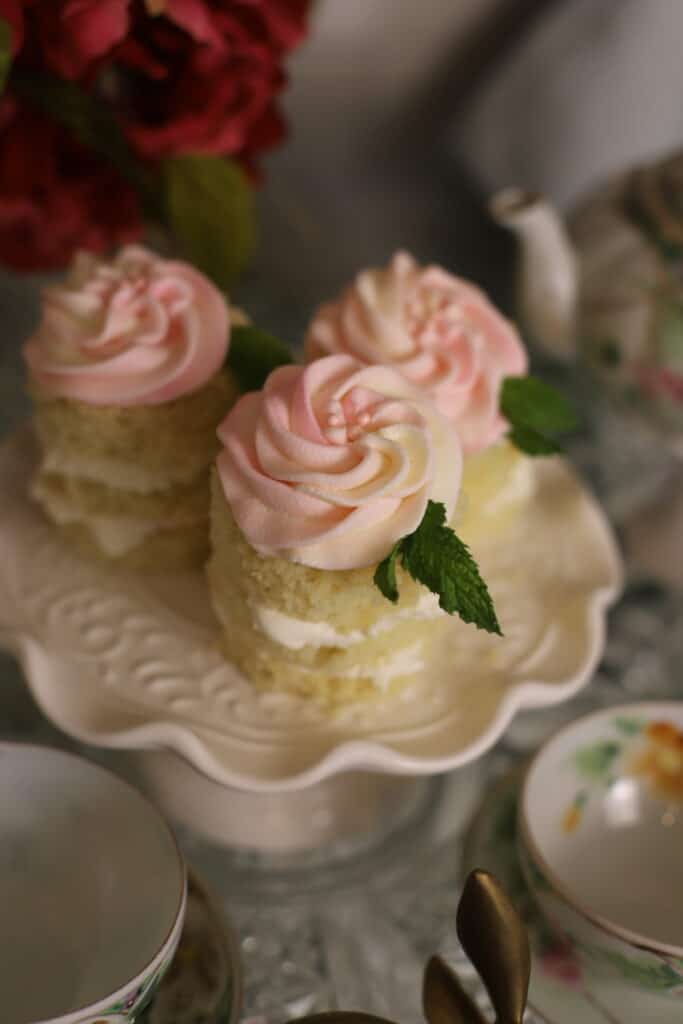 Personalized Vintage Platter
Coco over at The Crowned Goat shows how to make a simple personalized vintage platter. Such a sweet gift to give to any mom. I think I might be making one today! Mom if you are reading this just ignore all the fun gifts and treats you might be getting from me 😉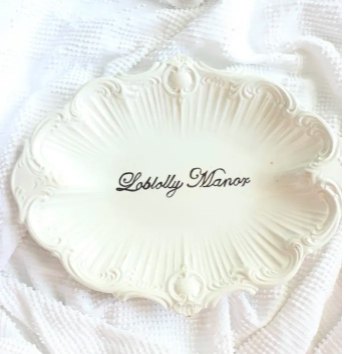 Chocolate Orange Shortbread cookies
Fat dad Foodie has an amazing cookie recipe that is making my mouth water! It is a Christmas cookie but I would eat this any time of year. I LOVE shortbread cookies with all that butter! Then he dips them in chocolate! I think I will make these for myself for Mother's day haha!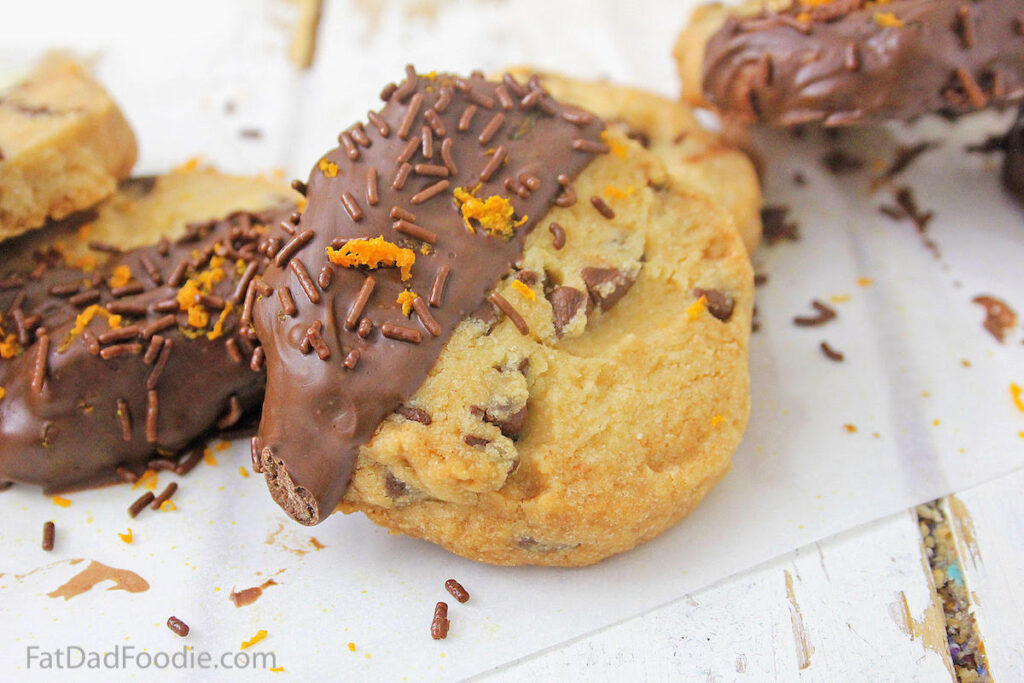 Karins Kottage DIY's
Have you checked out my collection of DIY projects yet? Pop on over to see what I have been up to.
(click on photo)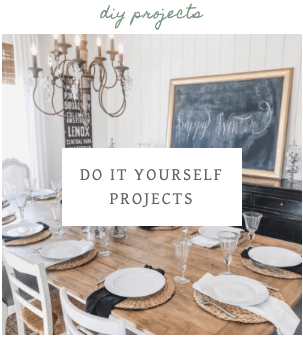 Pin the Party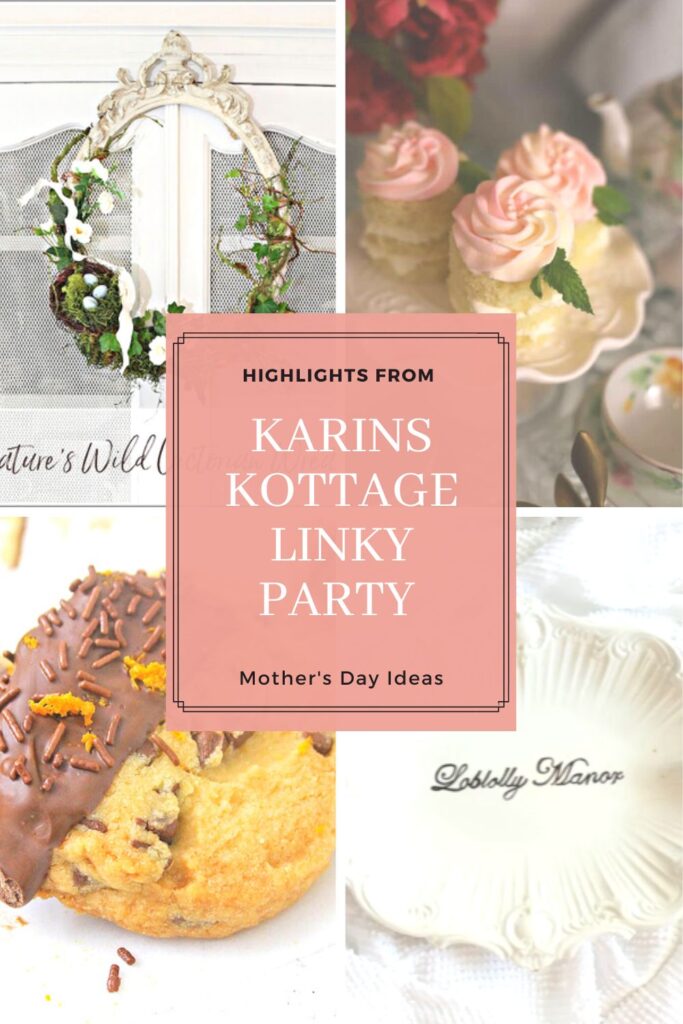 Linky Party
Link on up and share you creative ideas! I appreciate any link backs to my blog.