So excited to tell you about our new carpet for our home!
We have been in our house for 11 years.
The carpet that we have been living with has had some issues.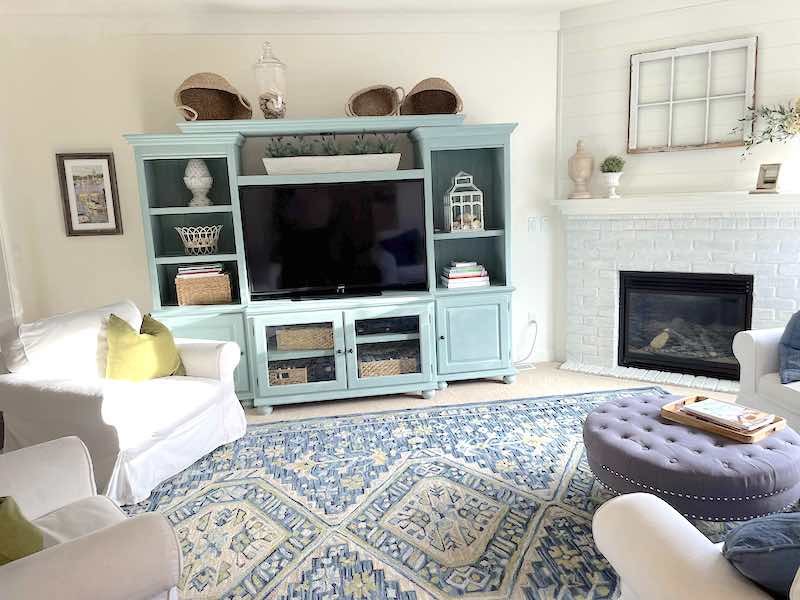 Problems with bubbling carpet
After the first two years we started having bubbling. It was happening in almost every room of our house and on the stairs.
We did have the original company come back 4 times to stretch the carpet and cut off the excess.
Two years ago was the last time we had the carpet stretched and they said that was all they could do.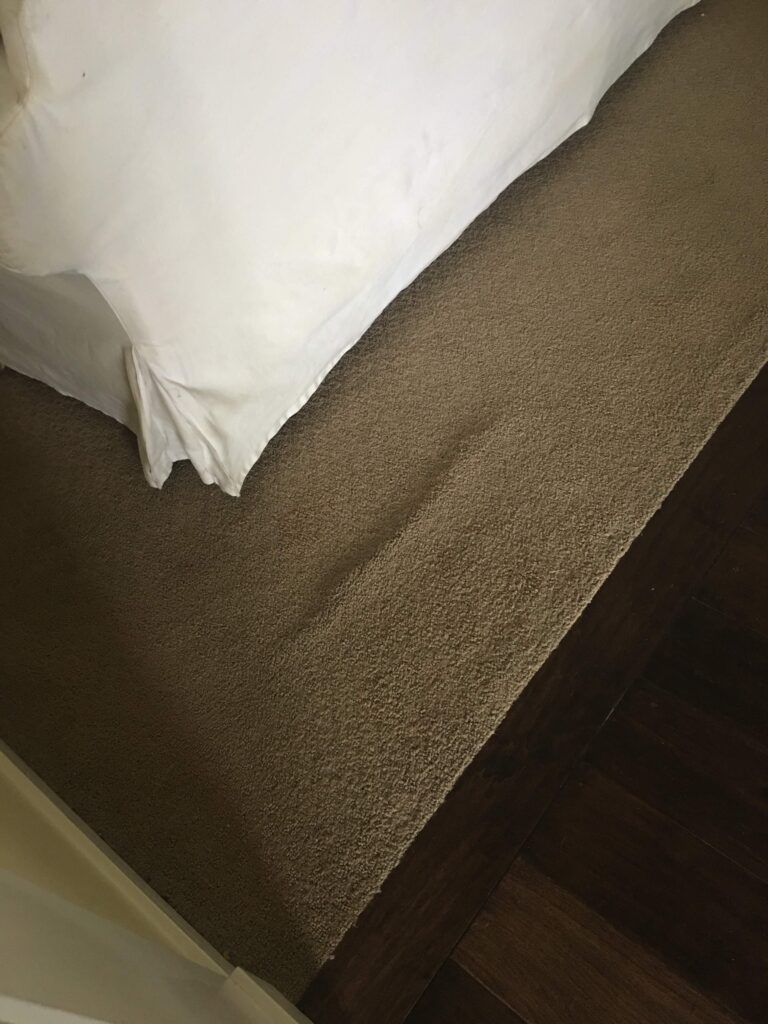 I seriously thought this carpet was growing all the time! We finally decided it was time to replace the upstairs and and main floor family room carpeting.
The carpeting in the basement will be done later this year. 
Cost u Less Flooring
Cost u less flooring here in Draper, Utah was so fabulous to work with. We met with Avery and he was so easy and knowledgeable to work with.
He showed us lots of options and explained the differences between nylon and polyester.
There is a new type of polyester that is as durable as nylon and super easy to clean and will not stain. Another huge advantage to this carpet is that it is less expensive and has a great warranty.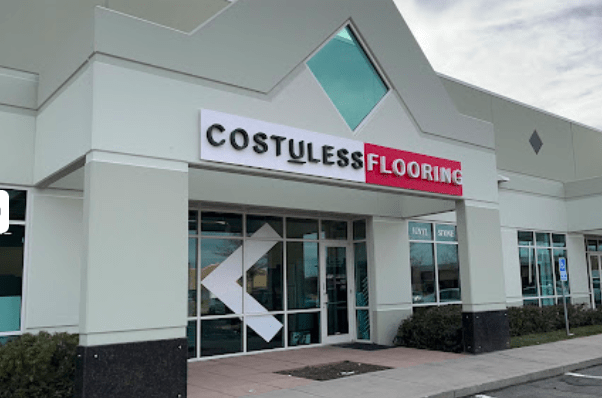 Avery would text us and keep us updated on things. Tiffany who schedules the carpet installation was fantastic to work with as well.
Communication is so important and I appreciated both of them always calling or texting when I had questions.
Carpet installation
We didn't want to haul all our upstairs furniture to the downstairs and Cost U Less flooring worked out a plan for us.
They suggested we have them install the carpet in two separate days.
For the family room we moved all the furniture into the kitchen nook area.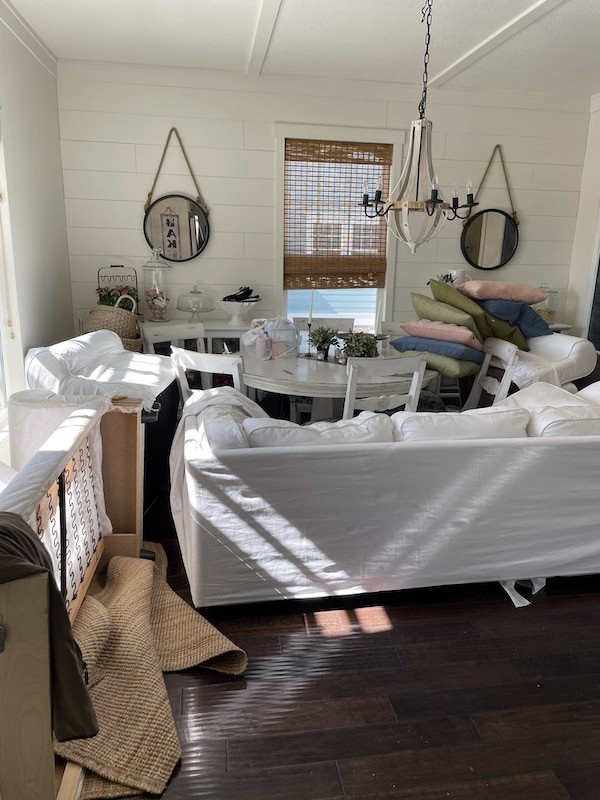 For the upstairs we moved all the furniture from the master bedroom and hall into the other two bedrooms including putting a sofa in the bathroom haha.
They came the first day and installed the carpet in the family room and upstairs in the hall and master bedroom.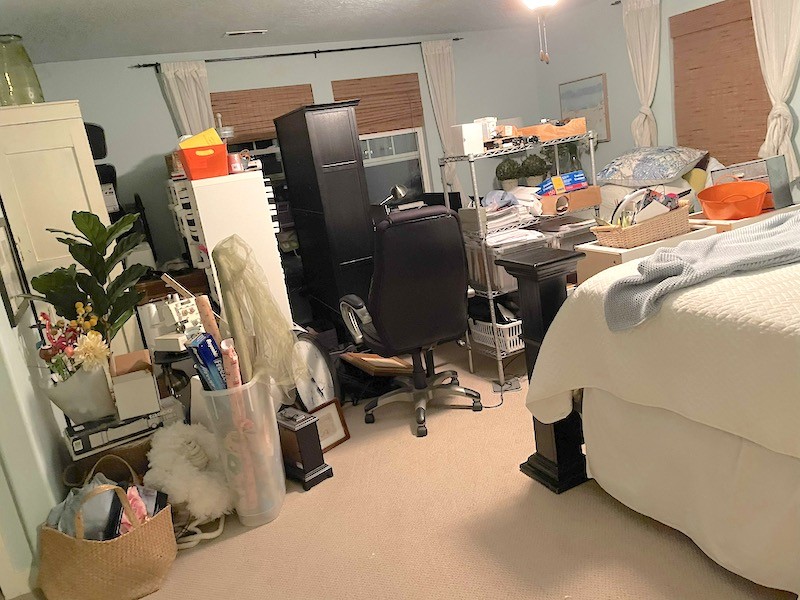 That night after they installed half of the carpet we then moved everything from the two bedrooms as well as all the other furniture into the master bedroom.
The following day they came and completed the rest of the installation.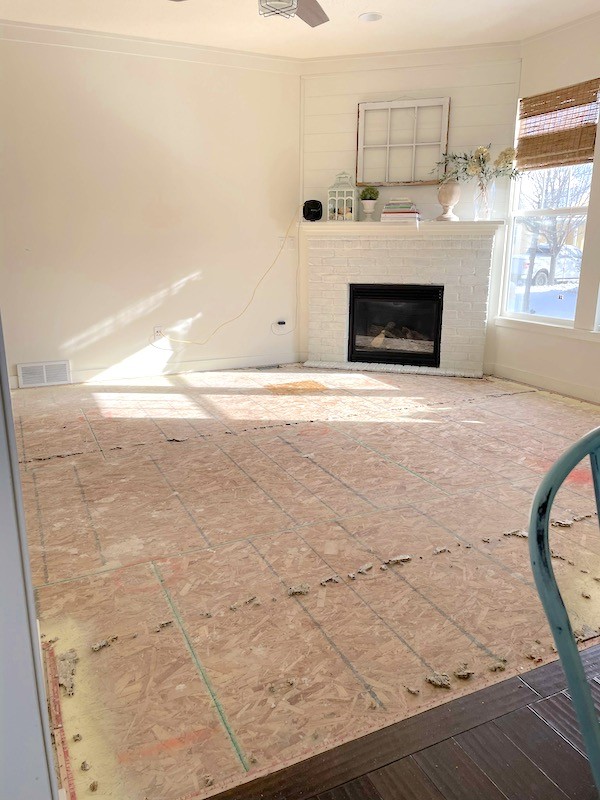 Easier way to move furniture
I am not going to lie…moving the furniture around definitely takes some effort.
In order for us to move most of the furniture ourselves, we used these rubber disk sliders from Amazon.
These sliders are miracle workers! Plus back savers as well.
No carpeting on stairs
We decided not to re-carpet our stairs. The plan is to paint them and add new white risers and white wooden steps.
Then we are going to order a really pretty stair runner.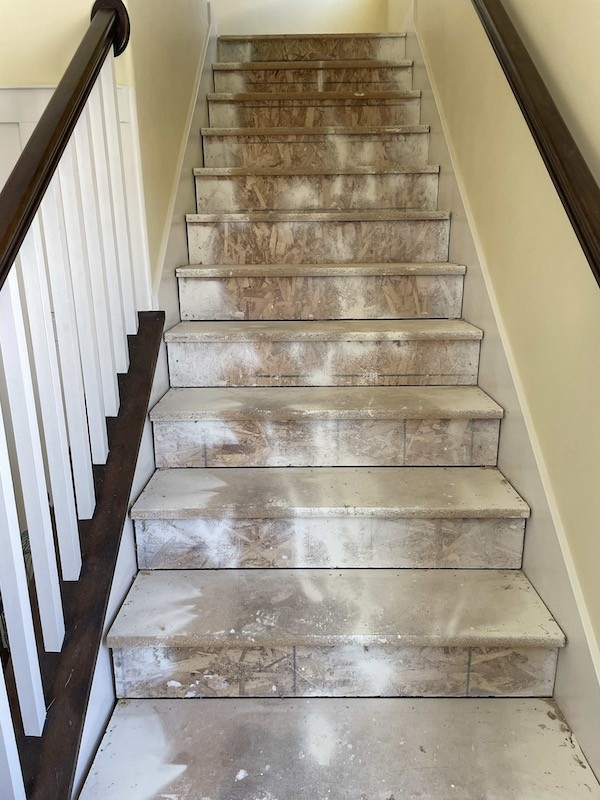 I am so excited to see how that will make such a huge difference in how our house will look.
Loving our new carpet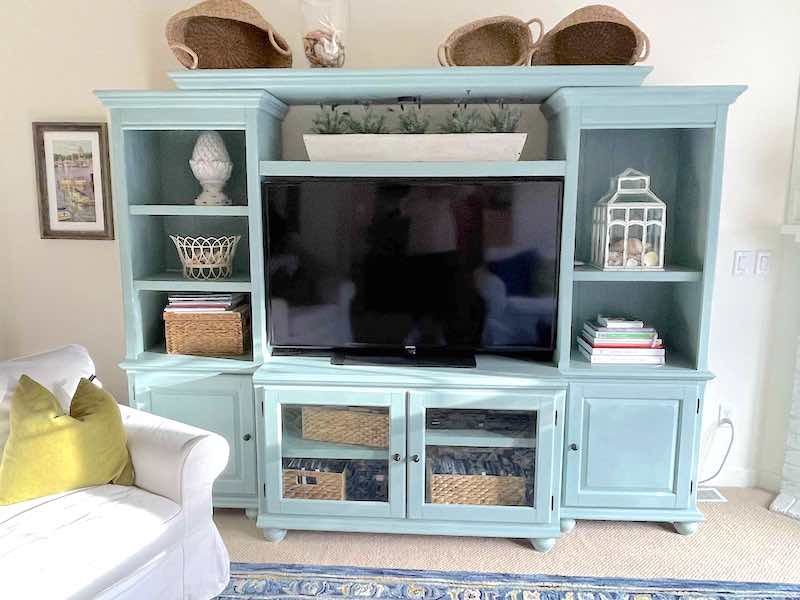 I cannot even begin to tell you how much we love this carpet.
It is kind of a looped super soft berber carpet and I love love the way it looks.
The new lighter carpet in the family room makes it feel more spacious.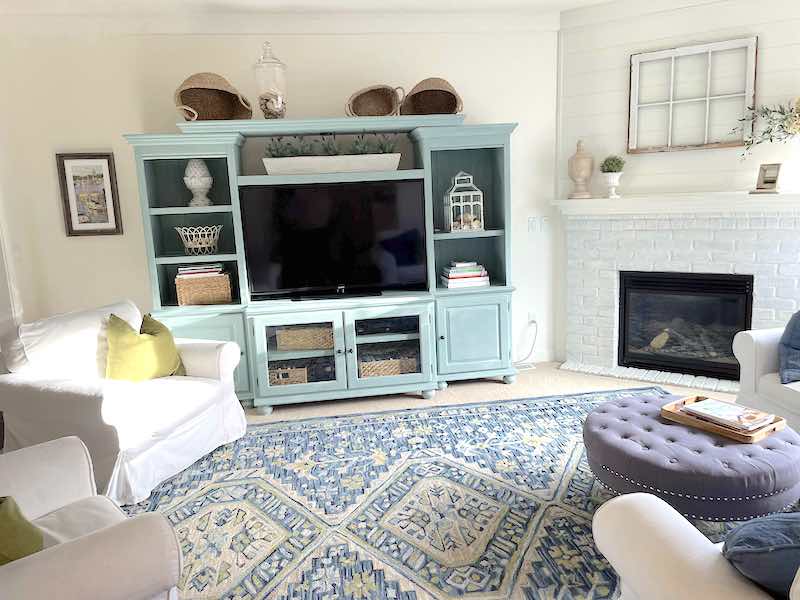 I have always loved the beach cottage look for as long as I can remember.
My craft room even feels brand new!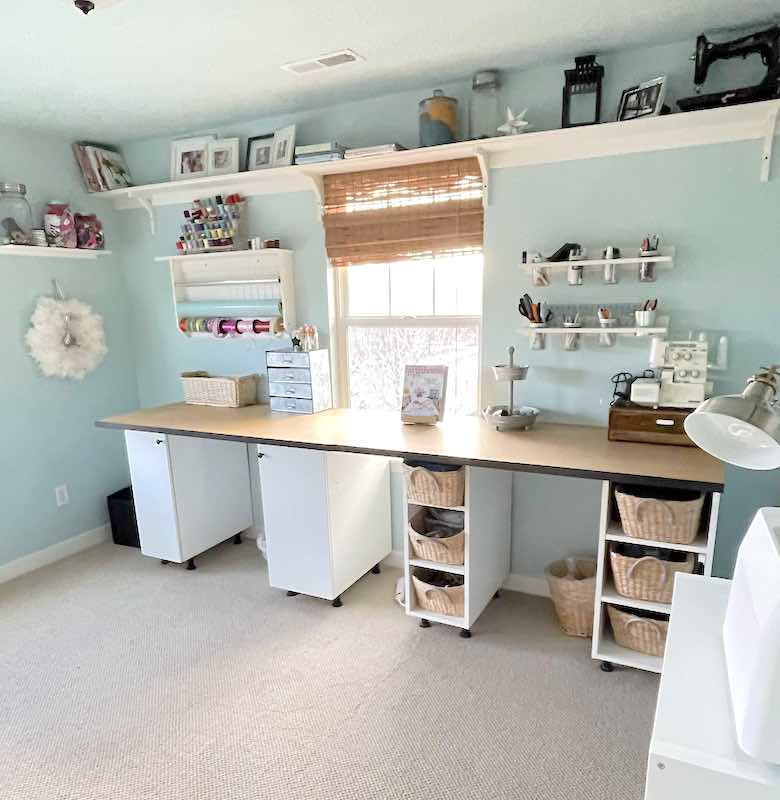 The light color and texture was just what I wanted for my lake cottage look.
It looks so nice in here now and I don't want to mess the room up haha.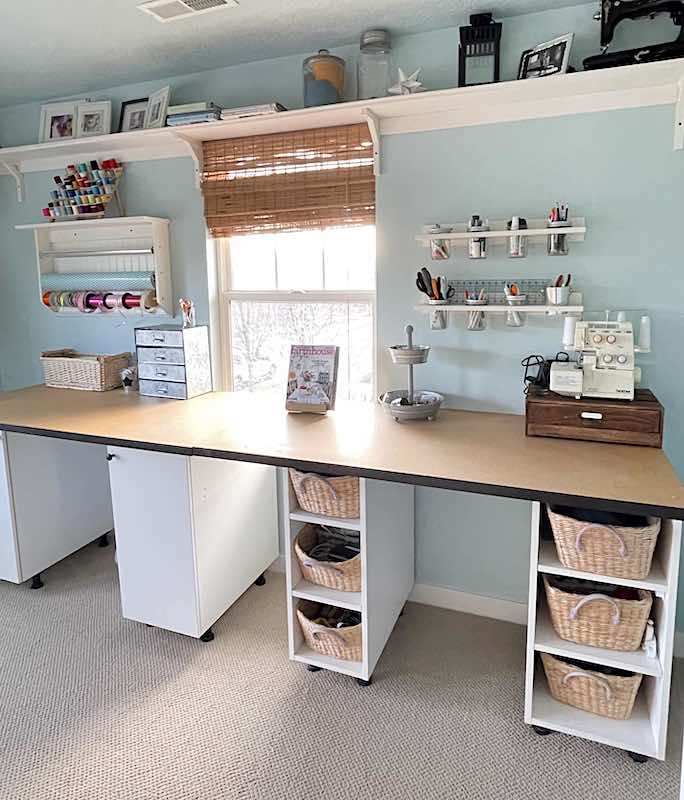 Our Master bedroom feels more like we are staying in a beach house now.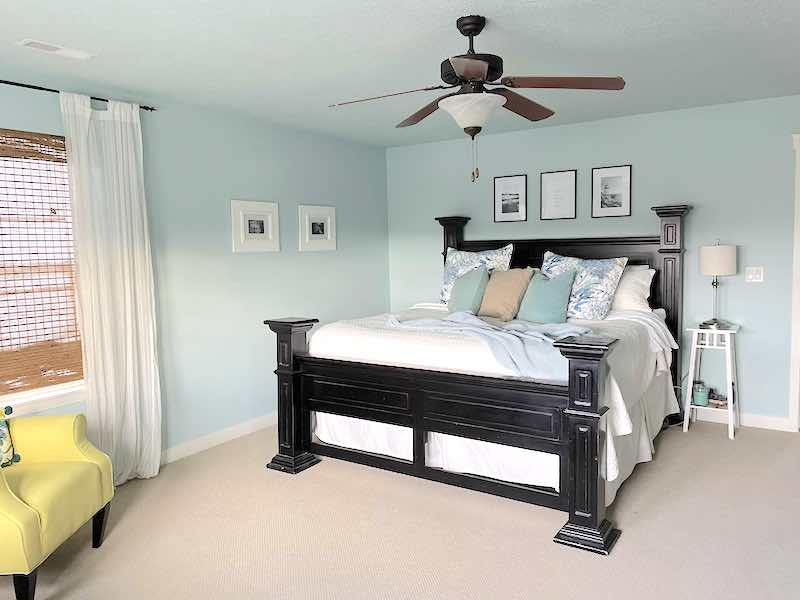 It really feels like we moved into a band new home!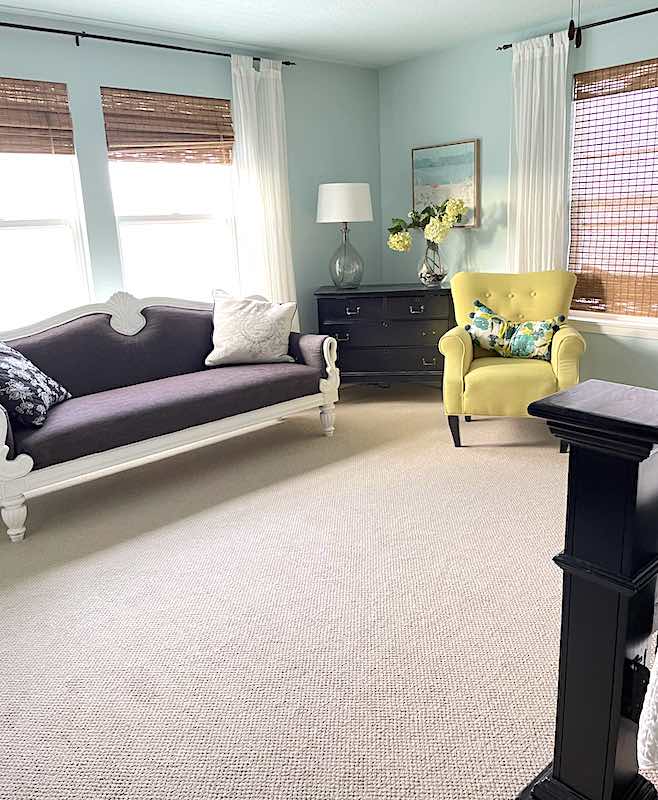 In the past I didn't think I could find a soft luxurious textured carpet at a good price.
Cost U less carpet made my dreams come true.