Welcome to Karins Kottage Linky party- Christmas crafts and recipes.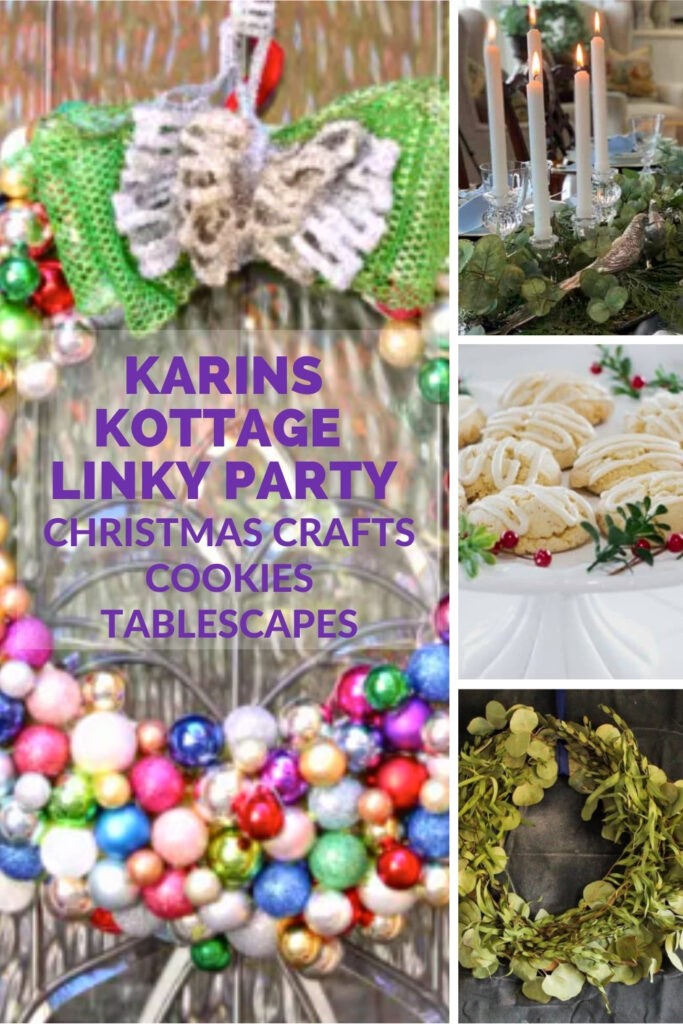 This is the best time of the year for holiday decorations, crafts and recipes.
I was super excited to see lots of fun ideas from last week.
Here are four of the ideas that I am highlighting.
Karins Kottage Linky Party Highlights
I just love bright colored ornaments and when they are all put together on this foam wreath it is magical!
Bluesky at home shares how to make this wreath using a foam wrapped in burlap ribbon.
So cute don't you agree?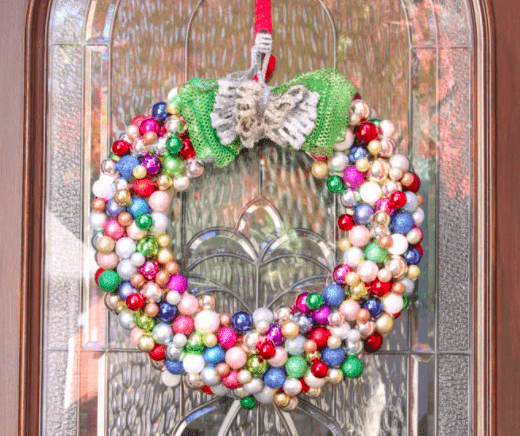 Easy holiday nutmeg cookies that taste like eggnog! YUM!
My Wee abode shares this yummy recipe that is perfect for Christmas!
I have a yummy soft ginger cookie that you dip in white chocolate that you will love!
I hang them on a metal Christas tree stand and they look so cute!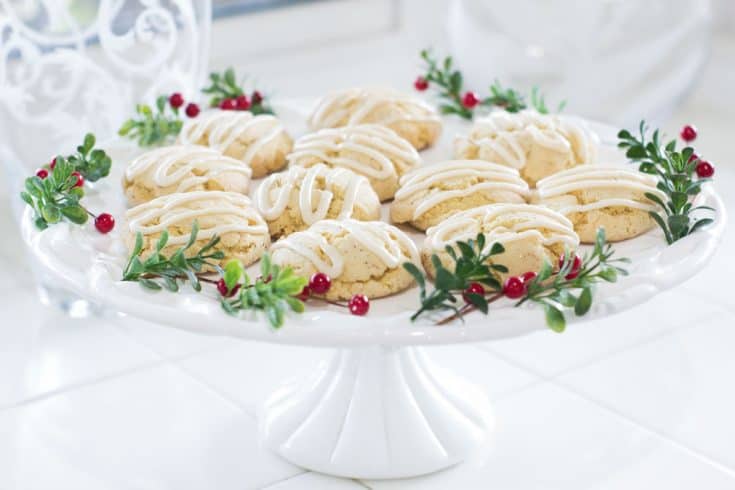 This is a beautiful blue and white Christmas tablescape idea from Peacockridge.
I love the touch of the French blue ribbon around the white napkins.
All her greens down the middle is just gorgeous!
Remember my blue, white and silver Christmas tablescape?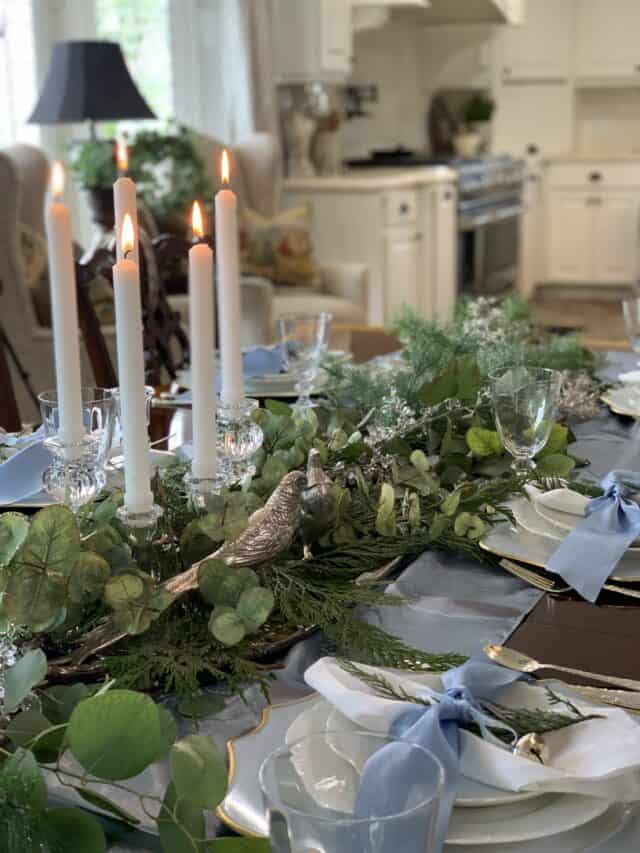 This Dear Casa shared 2 ways to create a eucalyptus wreath!
I love that she used cardboard as the base for this particular wreath and an embroidery hoop for another.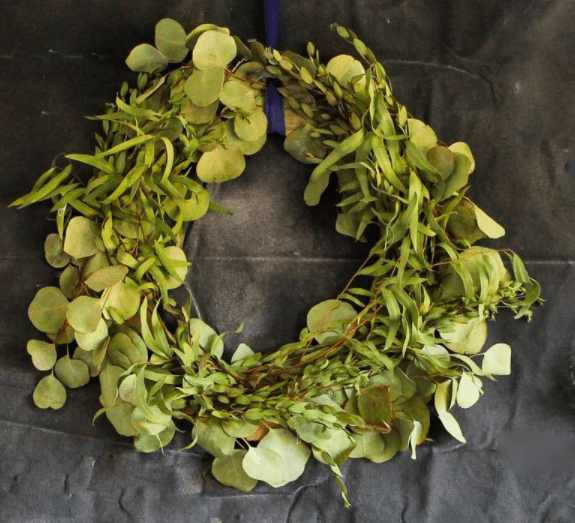 Karins Kottage Happenings
This is the fastest easiest Thanksgiving tablescape I have ever come up with.
You will love what I used to create the centerpiece!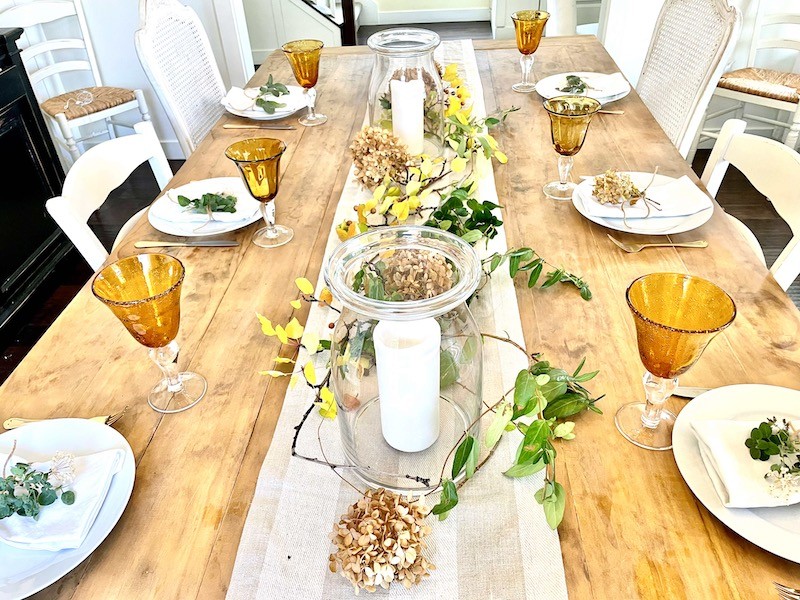 Need an amazing Thanksgiving side salad?
This is our family's must have frozen yummy cranberry pineapple salad.
Pink arctic cranberry salad recipe is here.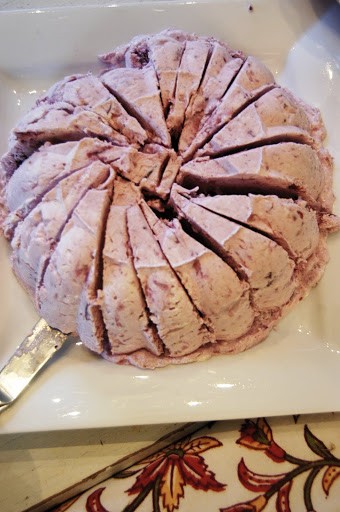 Fashion Posts
How to dress up black pants and white blouse 2 ways!
Last week I shared multiple ways to style black jeans and a white blouse basic items found in any wardrobe.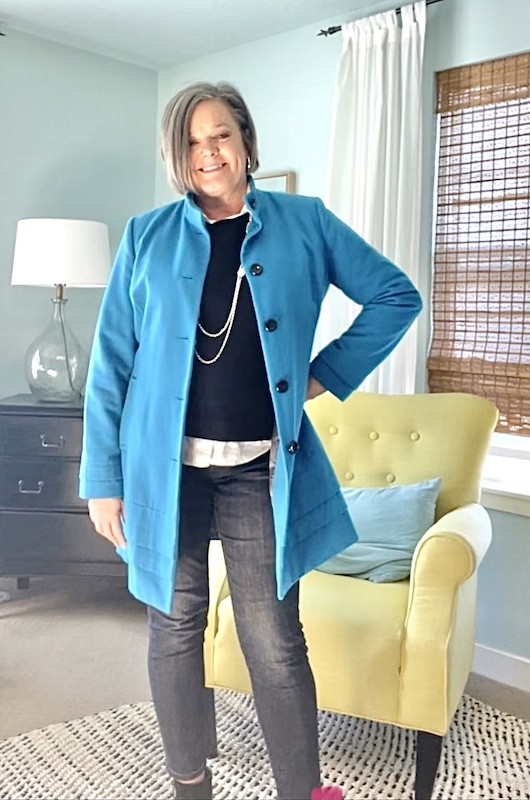 Shop

Linky Party