Buongiorno a tutti! (Good morning everyone) I am so excited to tell you all about how our Italian palace is coming alive! We are seeing lots of progress and it is more exciting than I can even express!
We are here in Casoli Italy to see the progress for ourselves.
Plus we are hosting previews, tours and also doing a little sight seeing ourselves!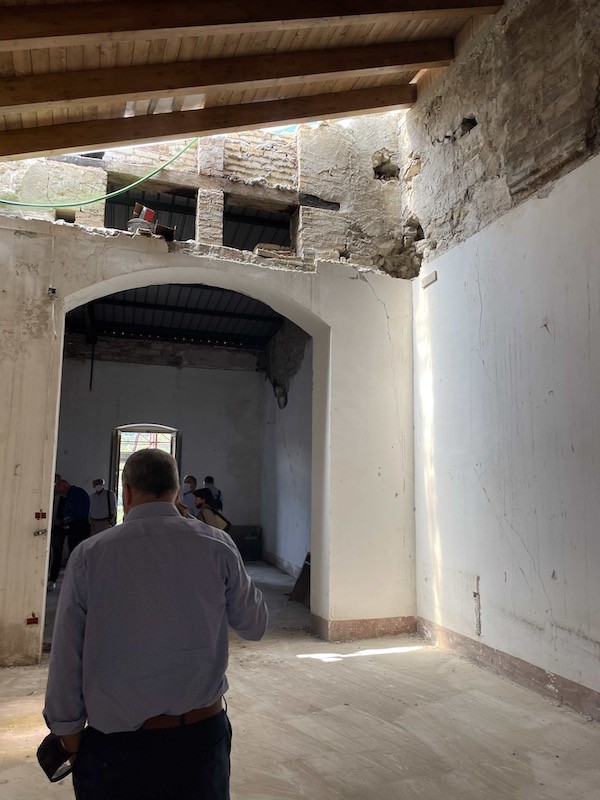 Palazzo Ricci preview for dignitaries and journalists
Today is the day we meet with lots of local dignitaries and journalists to share with them the vision and progress of our palace. We had about 30 people come to see what we are doing.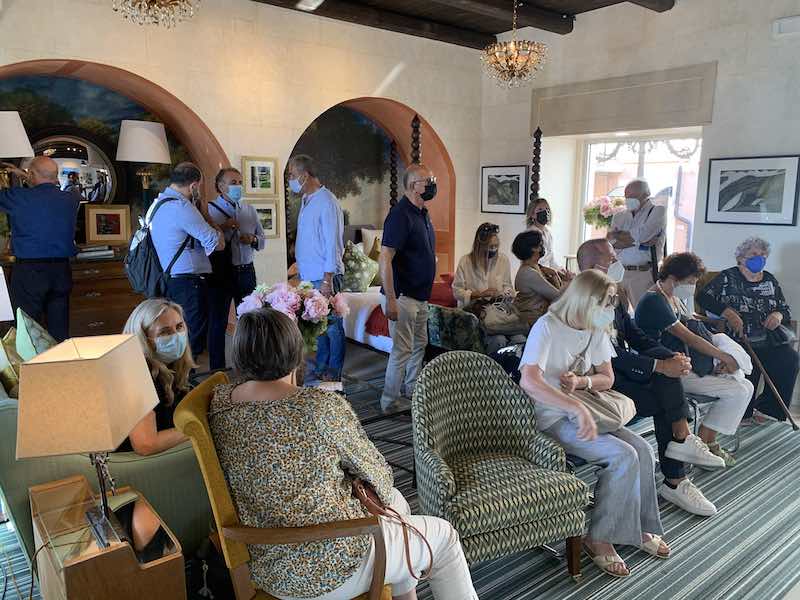 In very exciting news according to the president of the prestigious national organization Borgo Di Italia, the city of Casoli was awarded one of the most beautiful cities of Italy award! The president stated that their committee viewed Palazzo Ricci's renovation as a commitment to the beautification and renewal of Casoli. We are beyond excited to know that because of our vision for Palazzo Ricci, it is making a huge impact on Casoli.
During the meeting it was so amazing to watch how people reacted to our short film called "Reborn" all about the rebirth of our beautiful Palazzo Ricci.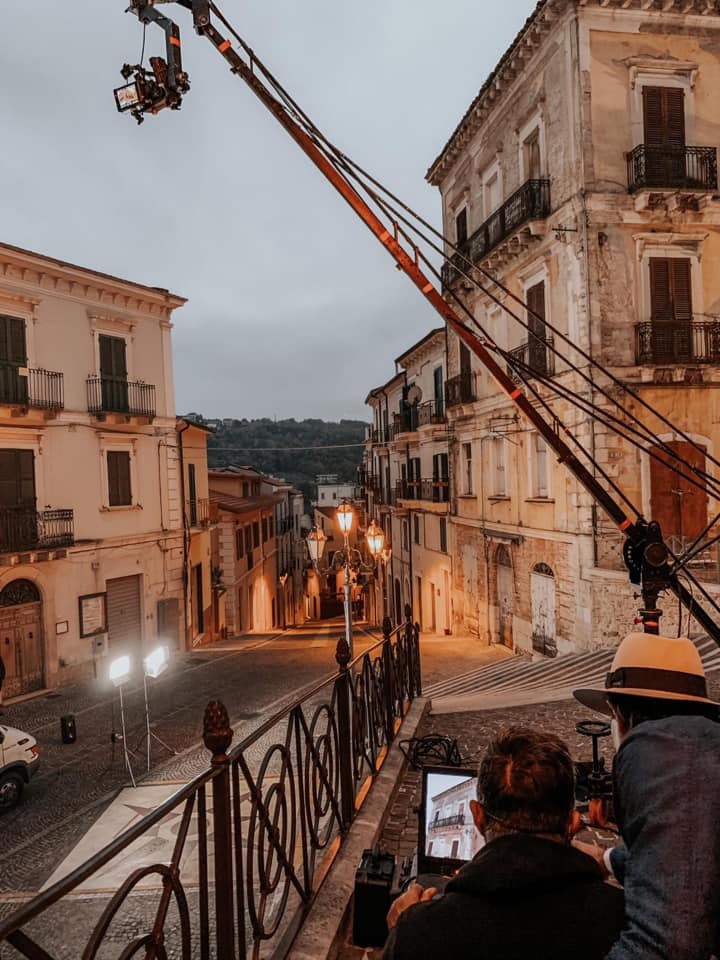 Seriously, people including myself had tears in their eyes because of the emotion that this film brings out about the love that Italians have for their homeland.
It has been so interesting to have had numerous people from the U.S. reach out to me for information about our project, Italy and specifically this particular region of Italy.
People want to connect to their roots! They want to know where their families came from.
This excites me to no end! I love hearing stories about their Italian roots. Hopefully through this project many people will connect with their Italian relatives.
If any of you are looking to do family heritage research you can always do genealogy searches here
Touring our Italian Palace
After the presentation about our project we were off to tour the palace under construction. The palace roof is close to completion.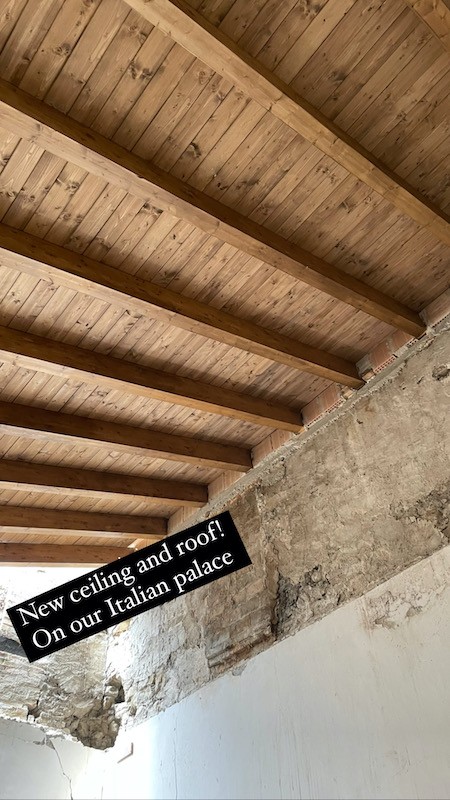 Now the ceiling has new wooden beams.
Once they replace all the beams they put a layer of insulation and then the tile will go on.
We are so grateful for our construction crew!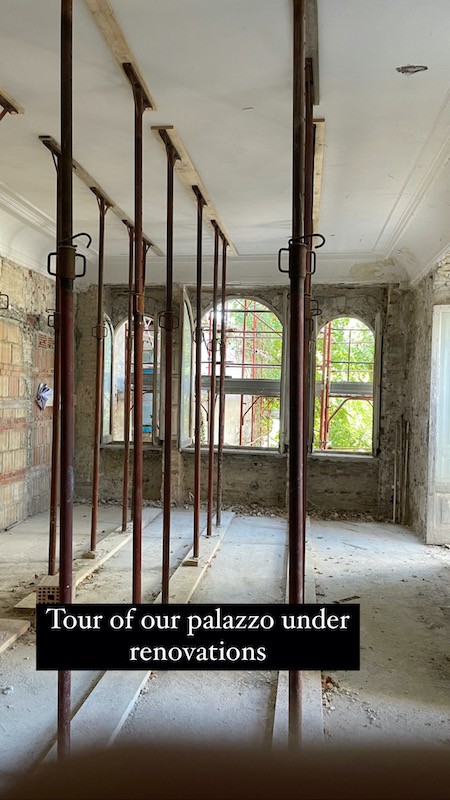 Palazzo Ricci Cottage
We are seeing huge progress on the cottage! This is a separate building from the main palace. They are replacing the roof, knocking down a lot of the inside walls to create new open spaces and replacing all the flooring.
All the flooring throughout the entire palazzo will have thermo heated floors!
This cottage was previously the servants quarters over a hundred years ago.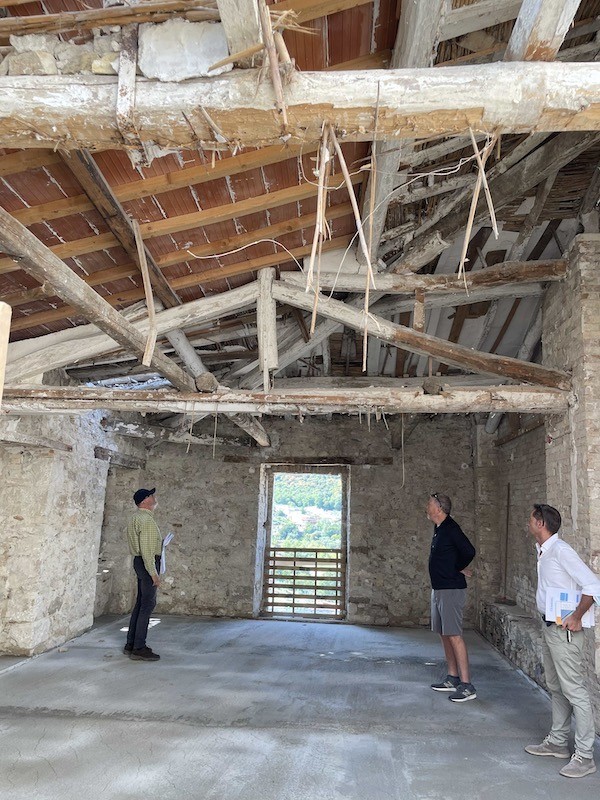 This is going to be one of my favorite residences because it will have a rustic feel to it.
Including restoring some of those huge wooden beams. Keeping some of the stone walls and just an overall Italian cottage feel.
I cannot wait to see this completed.
Lunch with dignitaries and journalists
After our meeting we had lunch with everyone at a wonderful restaurant in Casoli overlooking a lake.
They always start with a gorgeous antipasti plate of all kinds of meats and cheeses. This time they included some delicious melon and marinated artichokes.
Then there was another plate of cheeses served.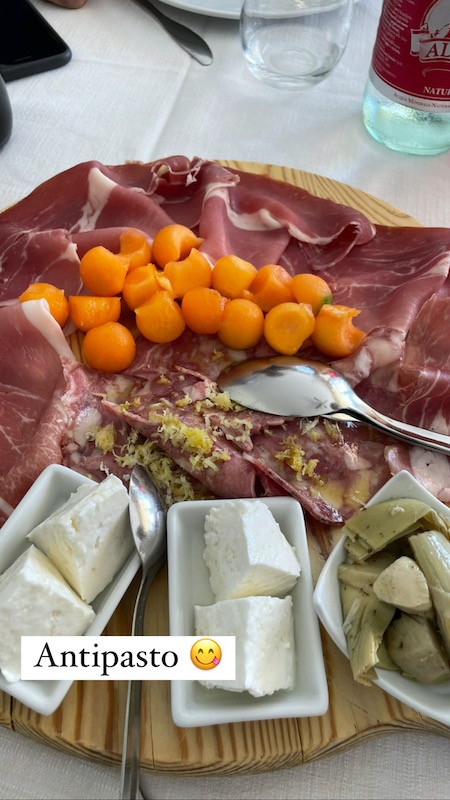 Followed by some pasta that was to die for!
The pasta in Abruzzo is delicious in flavor and they say it is because of the water here.
I believe it!
After the pasta course, they served Arostochini (skewers of small pieces of lamb) and salad.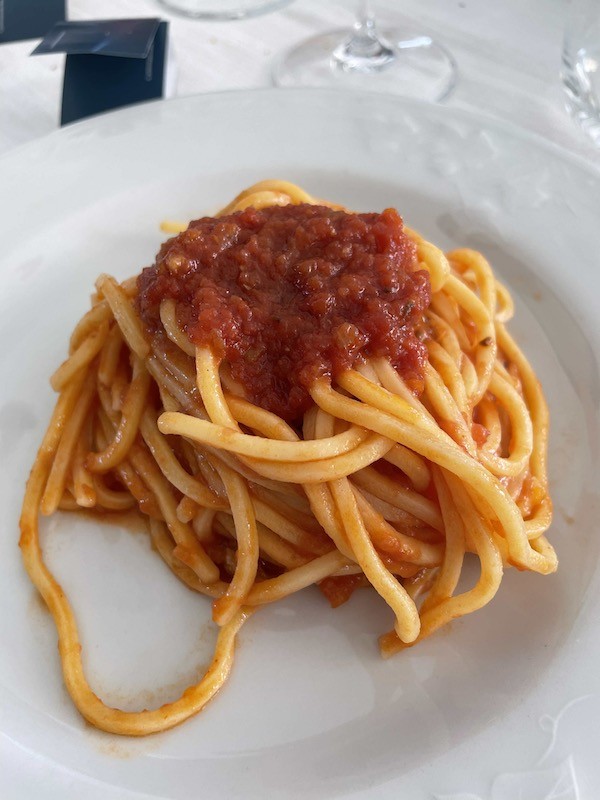 The lunch lasts for at least two hours! Or sometimes even longer!
Everyone likes to get up mingle, chat and visit with one another.
So different from what I grew up with. Finish your meal before you get up from the table.
I think I like their idea better, relax and enjoy the food and the company.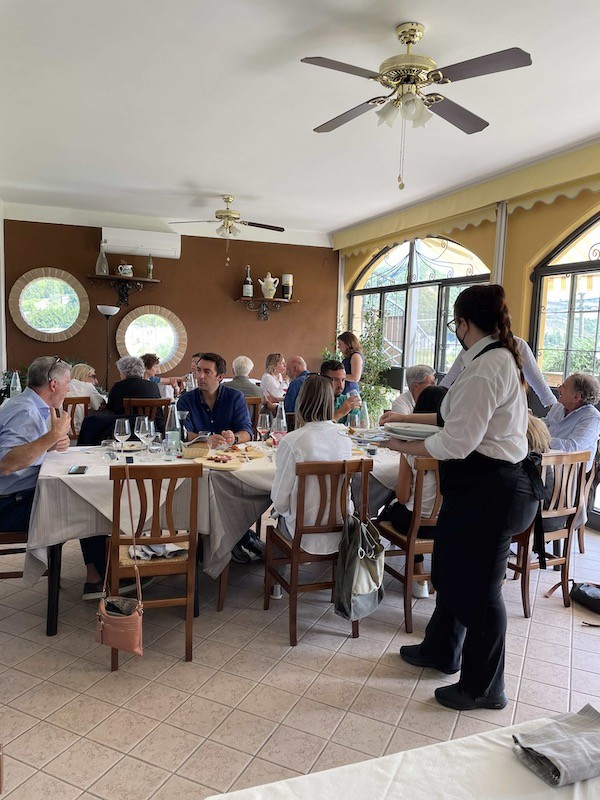 Later on that night
After lunch which was around 3pm, I headed back to the Piano La Roma where we stay with our friends Bimbi and Spencer. I passed out from jet lag for a good hour! It always takes me a few days to recover completely from jet lag.
That night we met up with Valeria our director of new owner relations for Palazzo Ricci.
We headed to the town of Lanciano where we had the most amazing pizza at her husbands restaurant, Abruzzo Gourmet!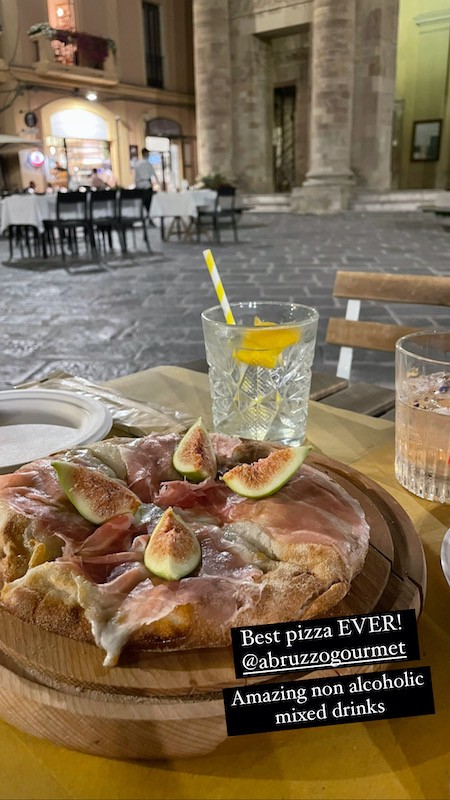 We love Valeria and her hubby Stefano! They are the kindest most sincere people.
We are so grateful for all the work she does for us at Palazzo Ricci.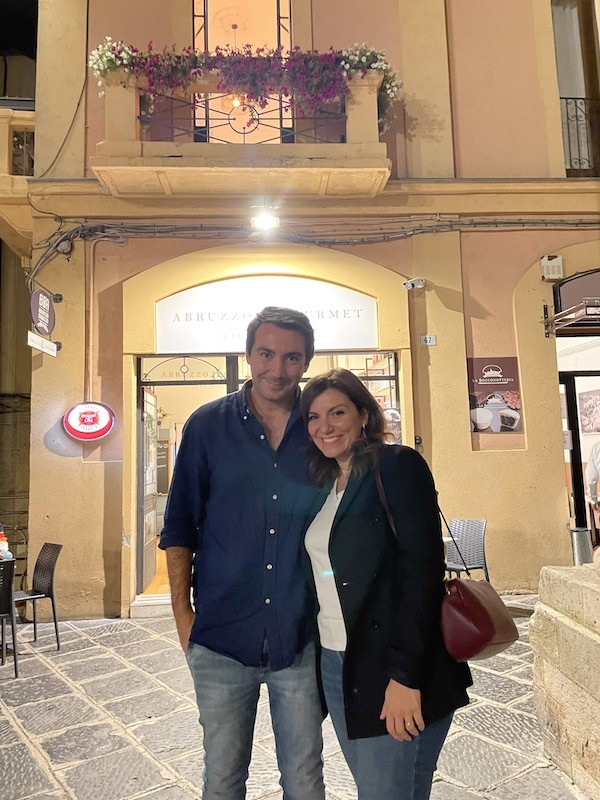 If you ever get a chance to visit Lanciano in Italy do it!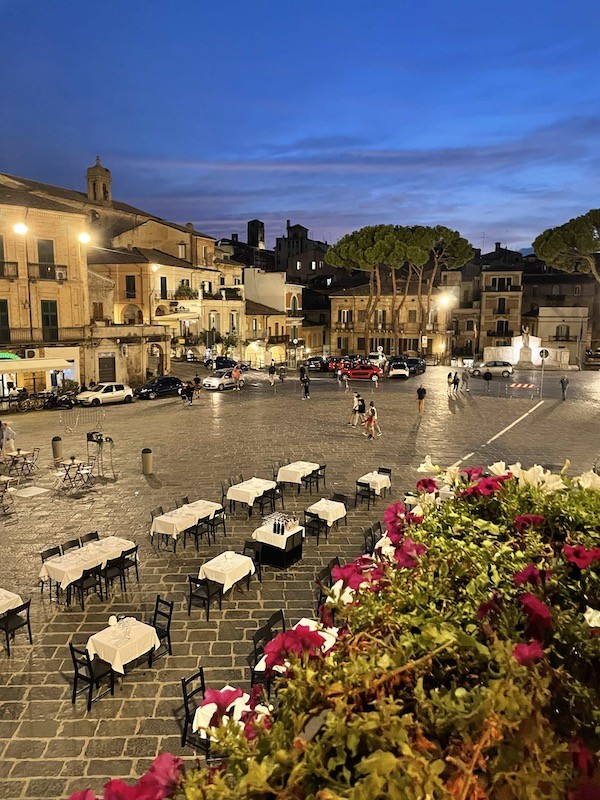 Such a charming town and the restaurant in right in the square.
There was even live music playing while we dined.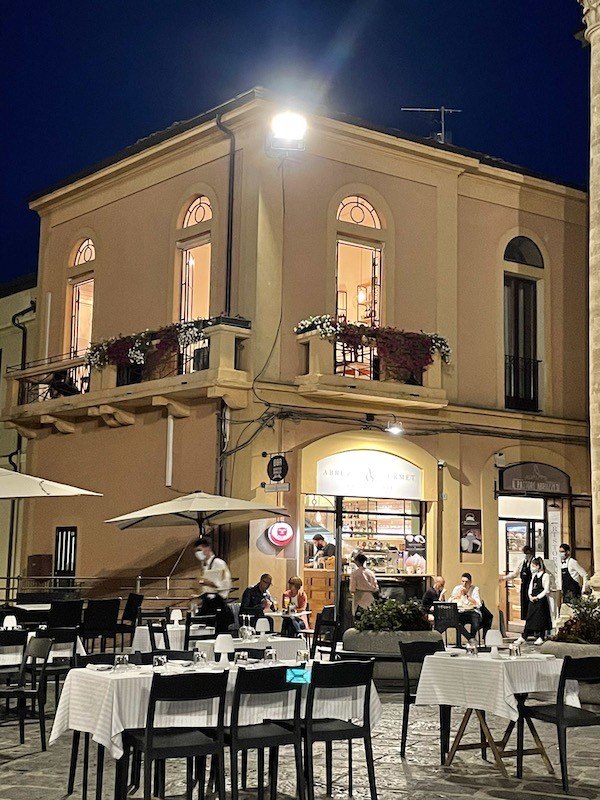 Upstairs in Abruzzo Groumet are a couple of balconies that look out into the square!
Stunning views!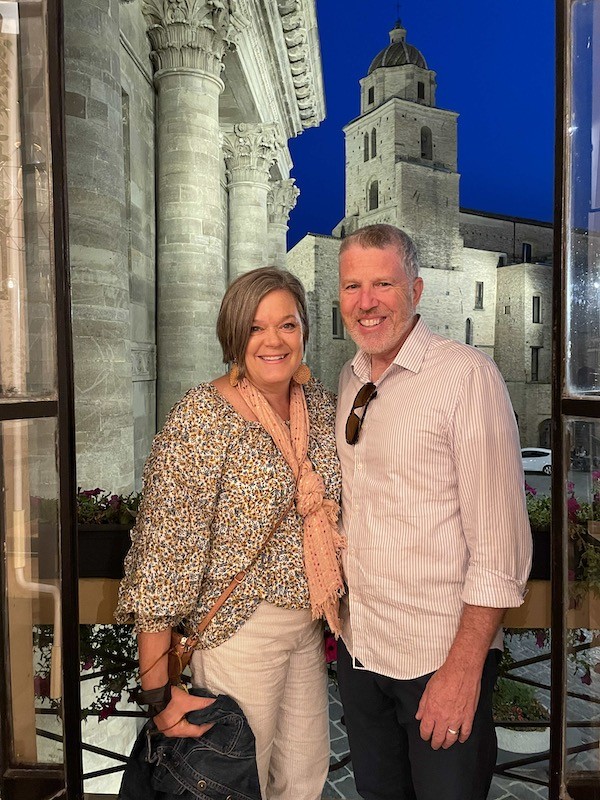 Medieval Festival
After dinner we took a stroll around the town. There was a medieval festival going on!
How cool is this!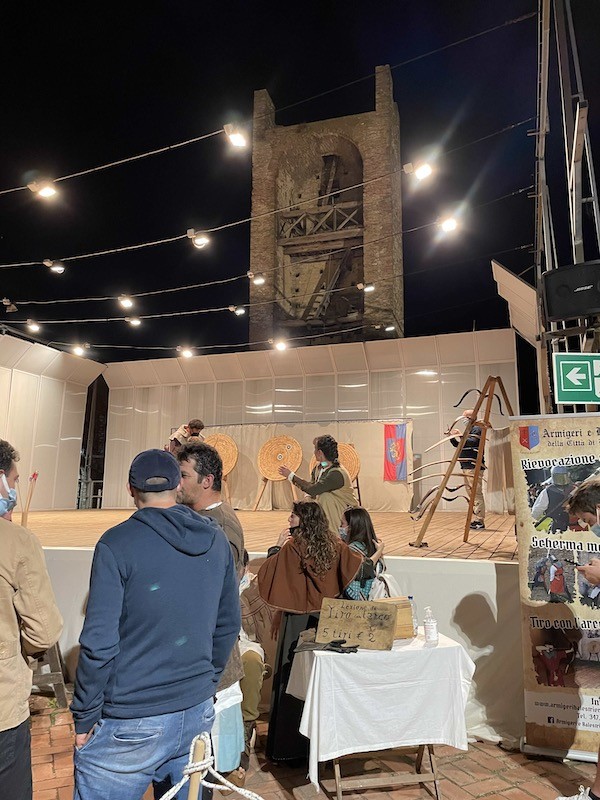 They had all kinds of things going from archery, to dancing, to booths where you could buy all kinds of unique medieval paraphernalia.
Just look at these amazing helmet and swords. Apparently I have a thing for helmets and swords as you can see by my last post back to Italy during covid.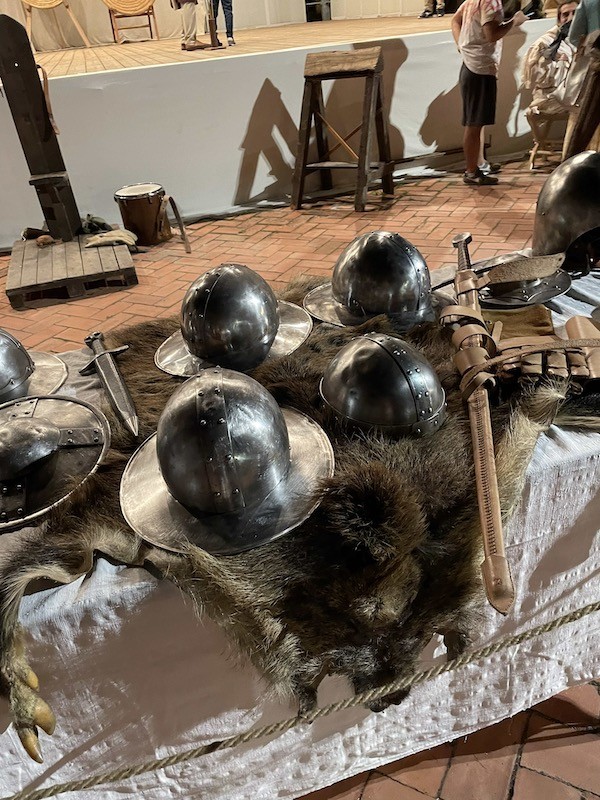 These musicians were amazing! Very entertaining! I have video of most of my trip but because the WIFI here is somewhat slow it is taking a bit long to load.
I will try again to update this post at some point once I get a better connection.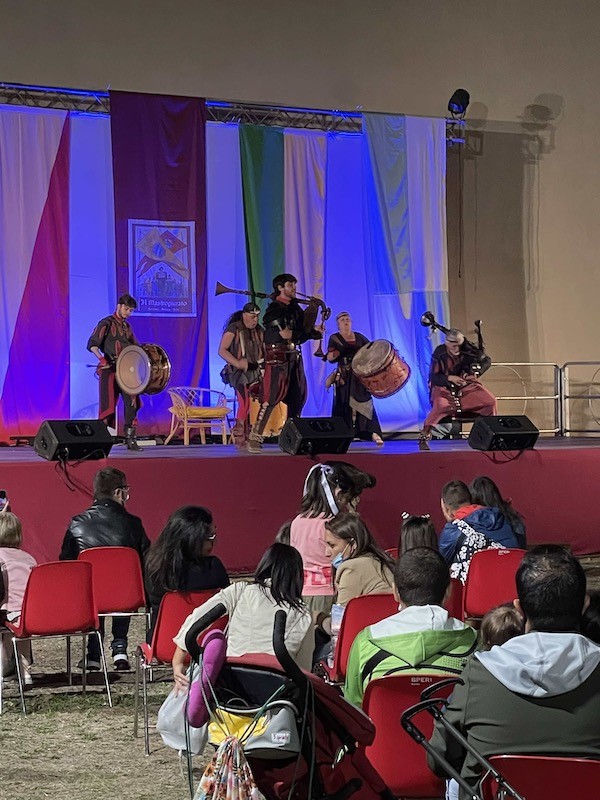 I have so much more to share about where I am right now.
We are on the island of Tremiti and it is soooo beautiful. Almost like a mini Capri.
It takes so much time to write a blog post and grab my photos off my phone transfer then to my lap top, smush them, name them etc.. so I am a bit slow at keeping my blog up to date.
But…..
You can follow along on my instagram account where I am posting everyday! I have a place on there where it says Italy Sept. So you can see my stories there!
Centerpiece Wednesday will continue next week.
Until then Ciao my friends!