A FEW WEEKS AGO I WAS ABLE TO PUT TOGETHER
(WITH LOTS OF HELP)
A BEAUTIFUL SUMMER DINNER PARTY BY THE LAKE FOR OUR RELIEF SOCIETY
For the centerpiece of the evening I used a stand up paddle board placed on an iron base to use as a buffet table. I layered the table with with a collection of table cloths and fabrics for a Bohemian look.
For the main centerpiece I used a wooden crate with a wooden bucket filled with sunflowers and vines cut from my yard.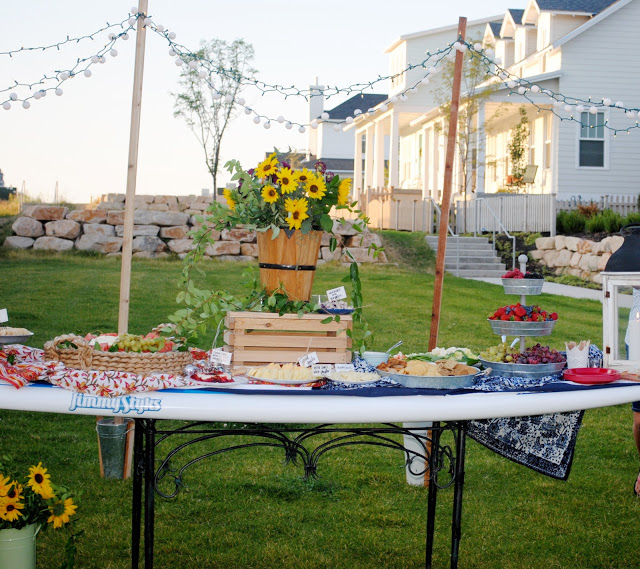 Appetizers served at this lake party
For the dinner party we actually just served lots of yummy appetizers. We served fresh fruit, crackers and yummy fresh veggies.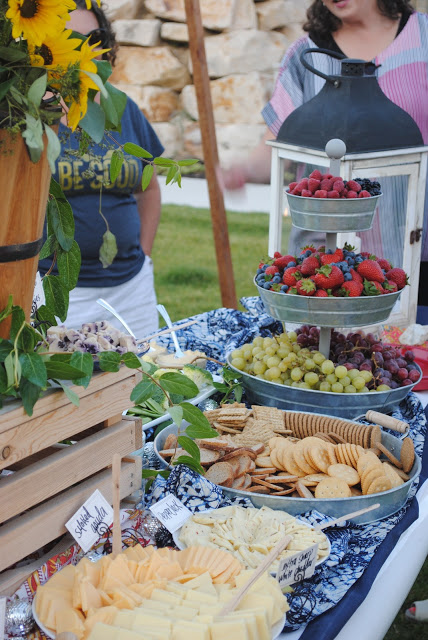 Wrap baskets of fruit with green vines
We served watermelon and grapes with a yummy fruit dip on a metal tray placed in a grass basket with vines wrapped around it to make it feel special for a dinner party by the lake.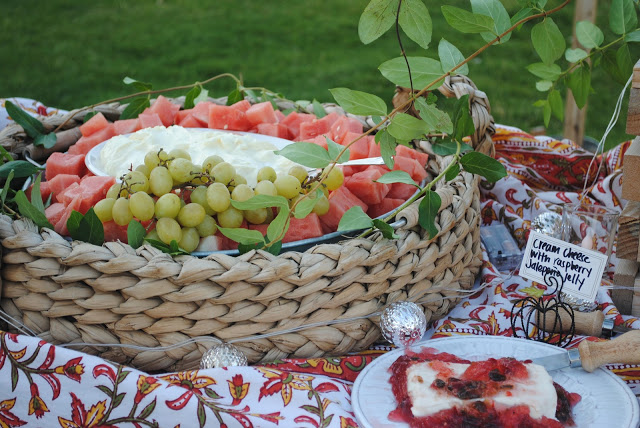 Using my galvanized 3 tiered serveware we filled it with tons of fresh berries and it looked stunning
Sunflower Centerpiece for dinner by the lake
I bought one small bouquet of sunflowers and added wild sunflowers and honeysuckle vines to create a flowy look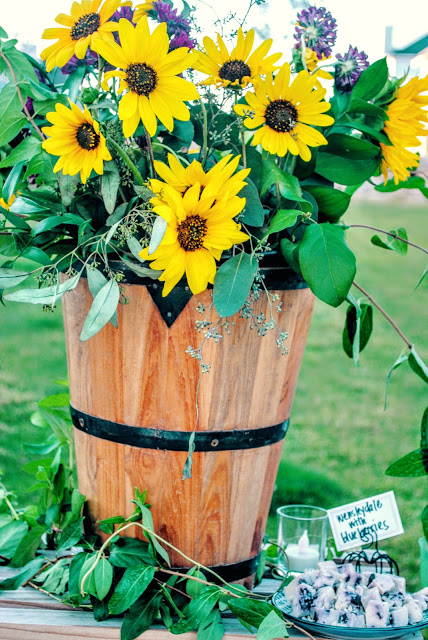 Cracker and cheese
We also served delicious cheeses and crackers..a couple of my favorites were Brie and blueberry cheese..sooo yummy!!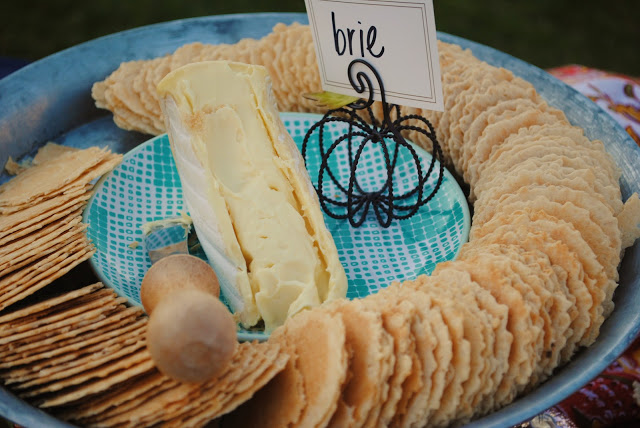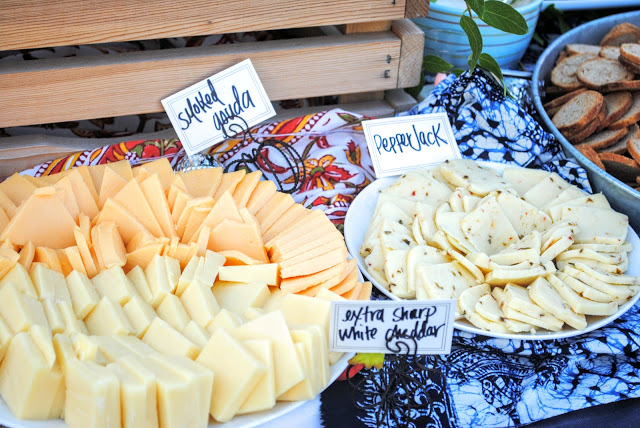 K
Ladies by the lake
This is photo of our large group of amazing women who attended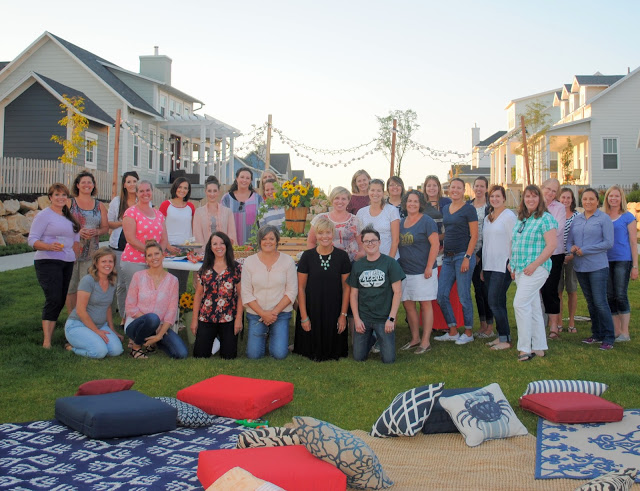 We set up lots and lots of votive candles in rocks around the lake area where we set up our Soiree for a game that we played later.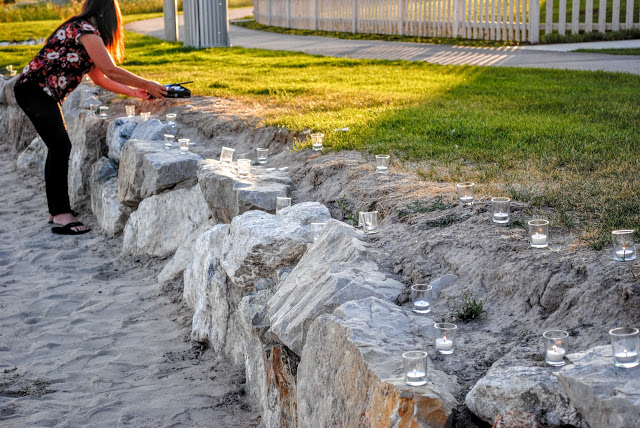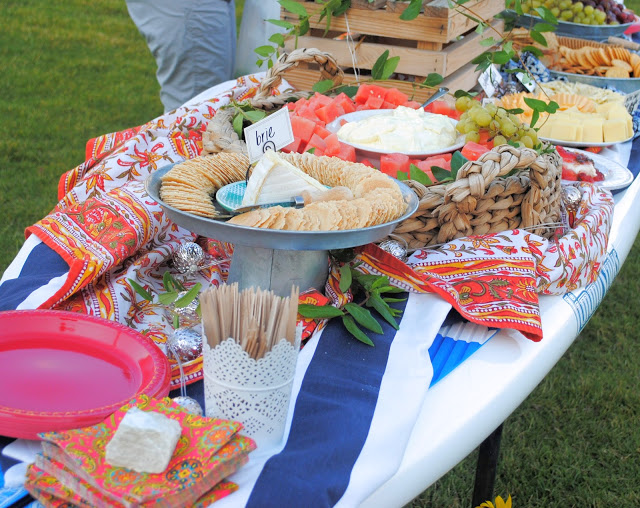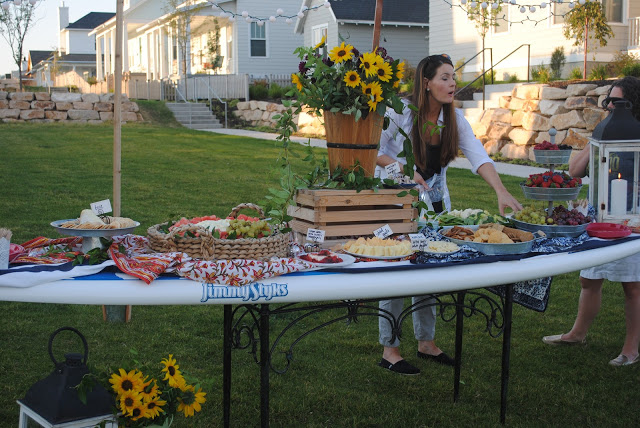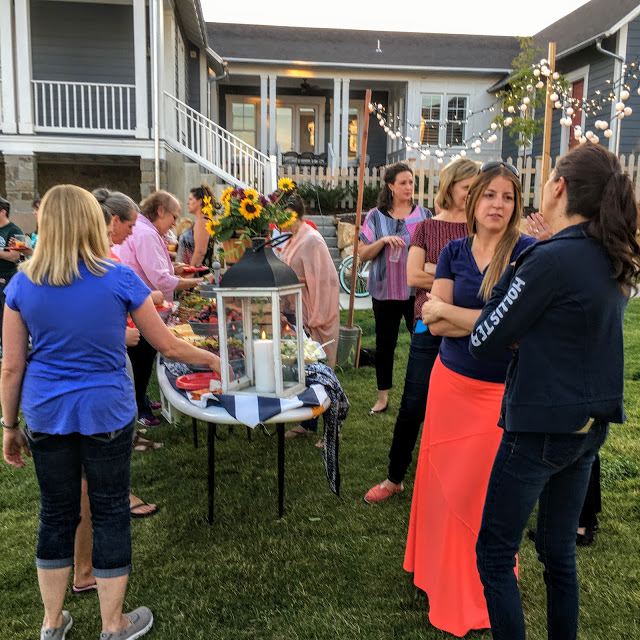 We played "Speed Friend-shipping" where we had the women face each other and they were given a question to talk about for 1 minute and then they move to the next person and the next person until we went through the whole line.
At the end we asked them to look the last person straight in the eye without talking for one minute and let their souls speak to one another and it was very powerful..some women started to weep and others just hugged one another. It was really such a special evening that couldn't have gone any better.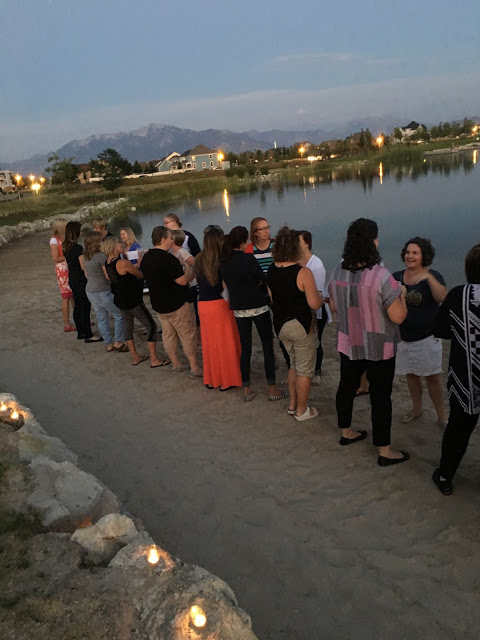 We brought lots of rugs and pillows from our houses to lay on the on grass to continue our Bohemian theme.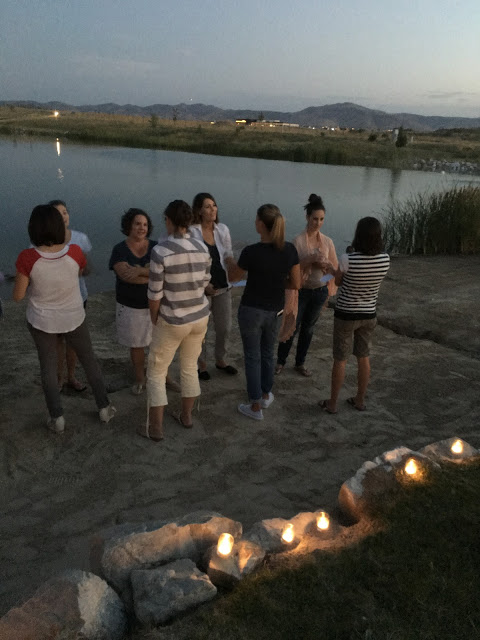 Setting up lights by the lake
As the sun started to set…the lights began to glow and it was magical! My cute hubby took buckets and filled them with rocks and sand and we took poles and stuck them in the buckets that had hooks on them to hold strings of lights. I used ping pong balls and cut a hole in them and attached them to Christmas lights and it made them look amazing!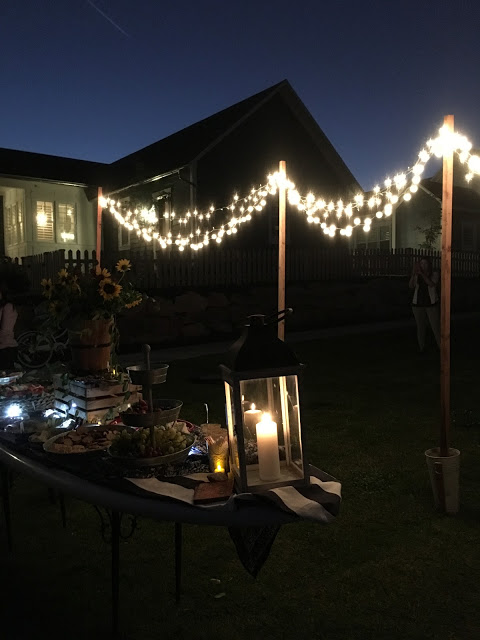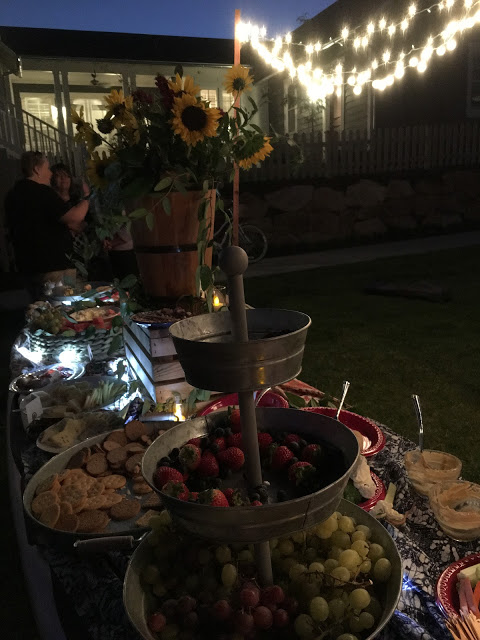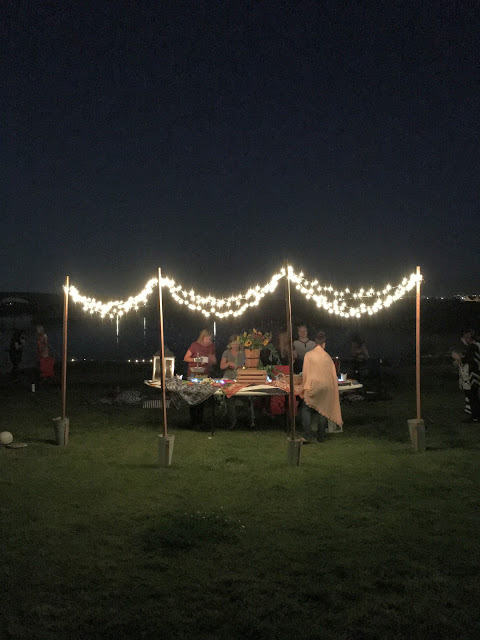 It was such a perfect night…I will miss summer!!
Shop This Post