I can't wait to share this super easy way to store wrapping paper easily!
I was working on organizing my craft room today and trying to figure out a nice way to store all my wrapping paper.
Types of Wrapping
I have some for birthdays, clear wrap for food gifts or gift baskets,
I have rolls of fun paper that I use for table runners. Remember this fall tablescape where I used this rose paper table runner? This is one of my favorites.
And then…..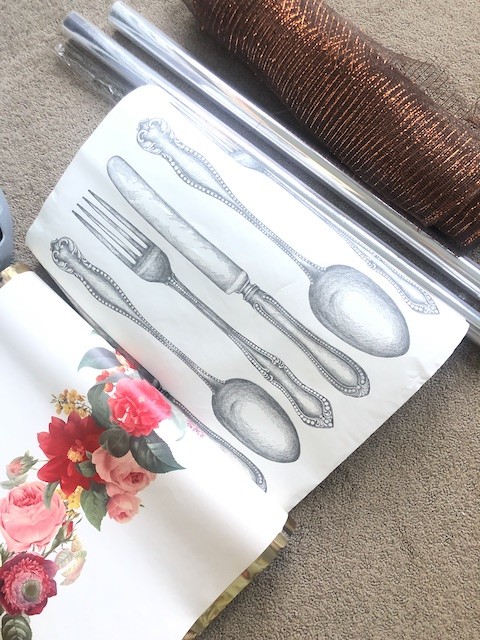 Of course I have loads of Christmas wrapping paper! Does anyone else out there just love all the super cute Christmas wrapping paper out there?
Where to store it?
So the questions was- Where can I put it so that it accessible when I need it but not take up space in my craft room? How can I organize so may tall tubular things?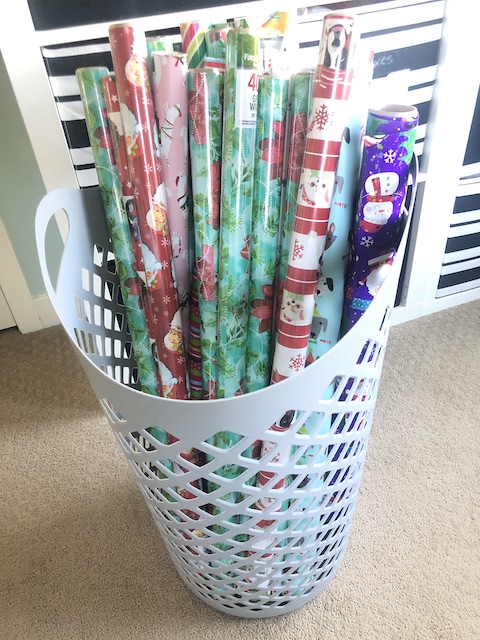 One of my cute blogging friends Leslie over at My 100 Year old Home shared a simple idea of using waste baskets to hold her wrap. I decided to find one that would work for me.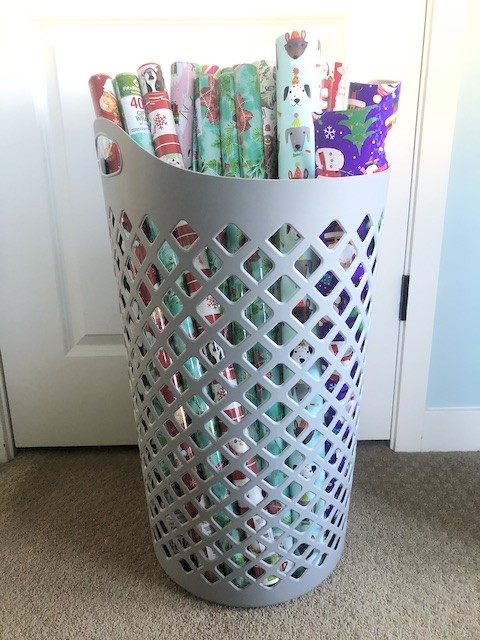 I wanted a tall one because some of my wrapping paper is tall and I didn't want the basket to fall over. So I hopped over to Target and found this awesome flexible laundry basket! It is light weight and holds a ton!
And best of all…..
It is only $7.98!! Hello! the problem has been solved for under $10! I am keeping the basket in the basement and then I will bring it up as I need to wrap. You can watch my video below about this awesome find!
My cute cozy long sweater is on sale for 50% off.
Organizing Help
I need more quick easy ideas on storing things in my craft room.
Where do you store fabric when you are not working on a project?
I have some paper crafting supplies, different sized paper, stickers, tags, paper cutters, funky edged scissors etc. Where do you keep things like that?
Then I have a Cricut machine and lots of different vinyls, cutting boards, odds and ends of supplies that go with that. Where do you keep those types of things?
I would love for you to share all your tips and tricks on how to save space in your craft room in the comments below.
Shop