I kind of don't want to acknowledge that Christmas is over but I wanted to share my dining room with you. Normally I am ready to clean it all up but this year I have just enjoyed every moment of this season! So I am going to share a couple of the rooms I did this year. 
Dining Room
This is the dining room with my new chandelier from Wayfair. The light beachy looking wood mixed with rusty metal is such a fun look. To decorate for Christmas I simply hung a few colorful ornaments from it using light pink and fuchia colored ribbon. Christmas is over but I am going to enjoy my dining room a little bit more before I take everything down.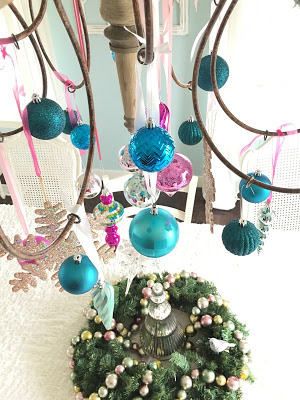 For the tablecloth I used a white textured throw from Ikea. I think it kind of gives the feeling of snow. You need to see how my dining room looks now! We
painted it white and added shiplap
to one wall and added a new planked table top to this old table.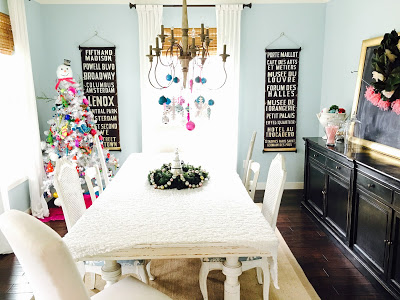 This is my favorite Christmas tree! White with lots of colorful ornaments and a snow man head topper. I have had this darling snow man head for years now!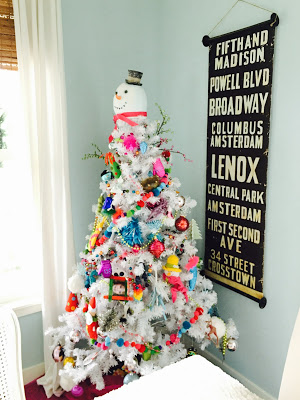 For a simple centerpiece I used a faux green wreath with a glass Christmas tree and soft pastel colored ball garland wrapped around it.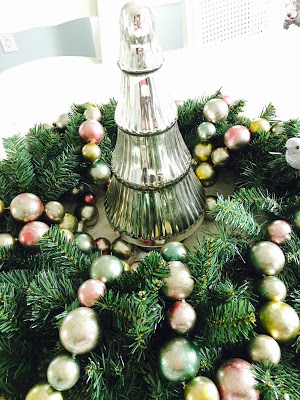 In glass apothecary jars I displayed
all kinds of colorful ornaments and garlands. I love how they all look under glass. Even though Christmas is over I just don't want to take any of this down yet.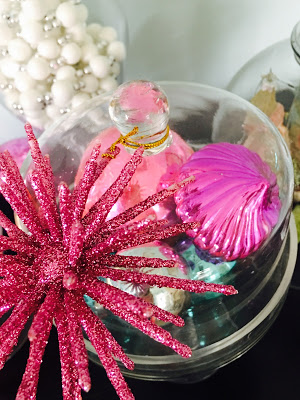 Family Room
A view of the
family room
from the mirror hangin in the hallway. It is so fun to make it light and bright in this family room.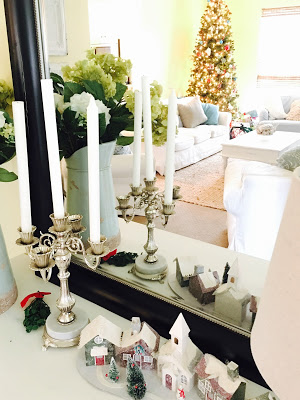 I seriously have loved everything about Christmas this year! The light bright colors and the simplicity of everything.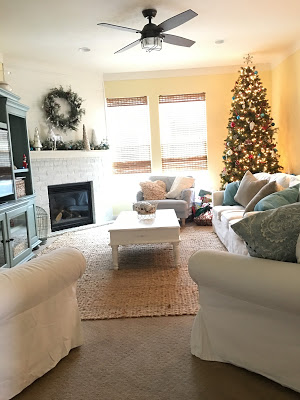 Hope each of you have had a beautiful Christmas and will enjoy the coming new year! 
Karin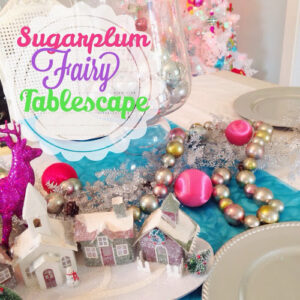 Shop This Post