The bathroom in our basement is really quite small especially with 3 bedrooms and a family room down there. I seriously do not know what the builder was thinking when they created such a small bathroom! I decided a simple small beachy bathroom renovation was needed. Luckily I still like the bathroom faucets and don't need to spray them like I did in this bathroom.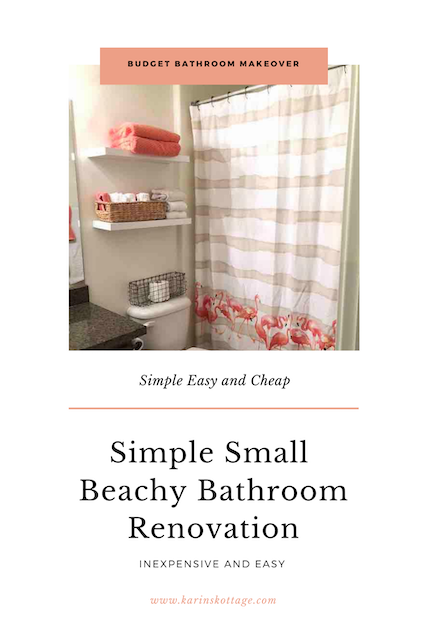 Paint The Walls
First thing we did was to paint the walls white, I wish I had the original photo of what this bathroom looked like. The walls were yellow and normally I like yellow but they just looked dingy. Just doing that made a HUGE difference!
New Shower Curtain For Small Beachy Bathroom
I found this darling flamingo shower curtain with white and sand colored stripes and hung that up. I like the peachy pink color so I bought some towels to match.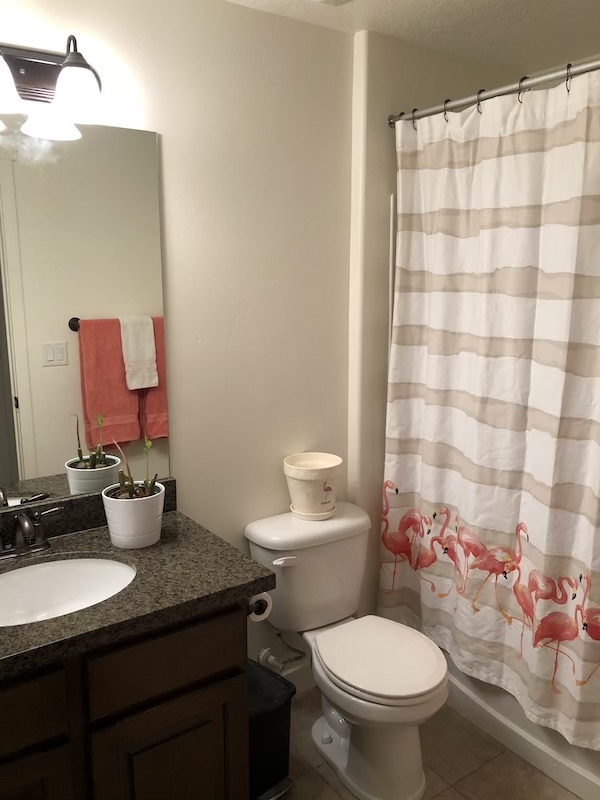 Adding Shelves
There was literally one a small amount of storage in this small bathroom. One small cabinet under the sink. We have tons of guests that stay with us plus we have had many family members live with us on and off so storage was desperately needed. I decided to add two open shelves to the wall above the toilet. Again HUGE difference!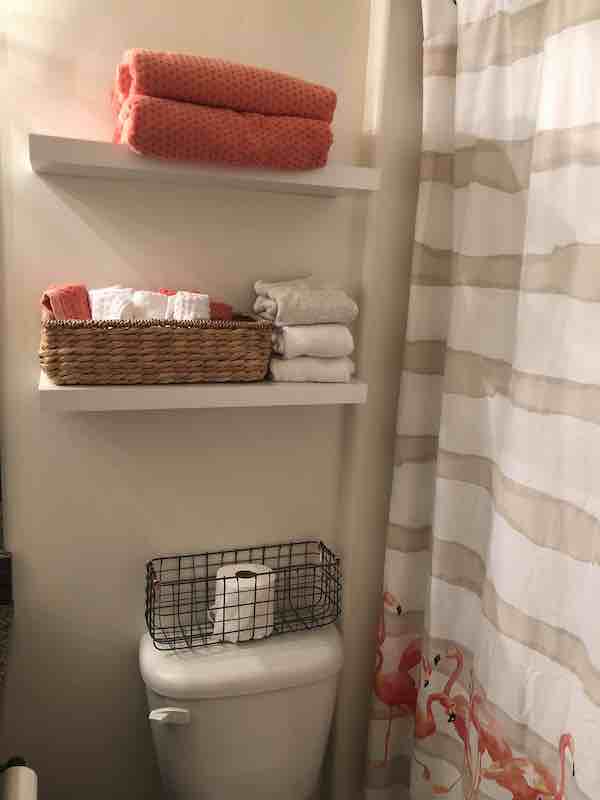 Little Beachy Details
The peachy pink color lends itself to the beachy look as does the flamingoes. To bring in some texture and more storage I added a small wicker basket to hold wash cloths. Above the toilet I added a wire basket to hold the toilet paper.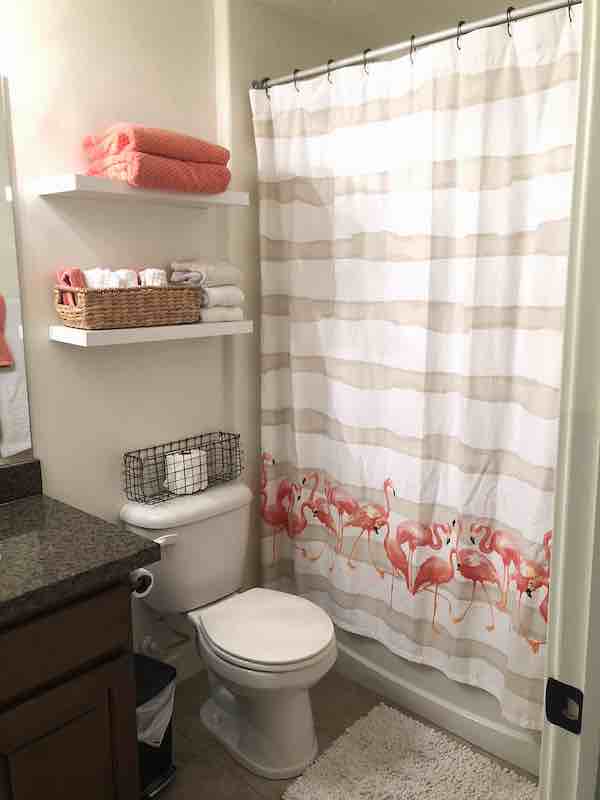 Light Fixture
Rather than buy a new light fixture, we decided to leave the one we had but add new light covers. I found these wire light fixture covers at Lowe's and I just love the look! It made the light feel brand new!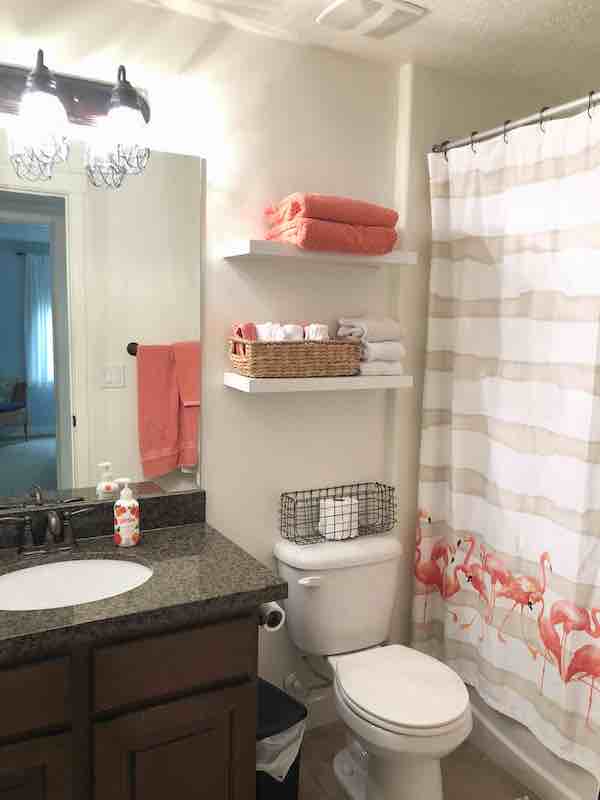 Paint the cabinet
One last thing to make the Simple Small Beachy Bathroom renovation complete is to paint the cabinet and probably get rid of the ugly trash can. Ignore that! I think that will really make this bathroom feel even more beachy. Remember how my master bathroom looked before we chalk painted the cabinets in there?
Pin For Later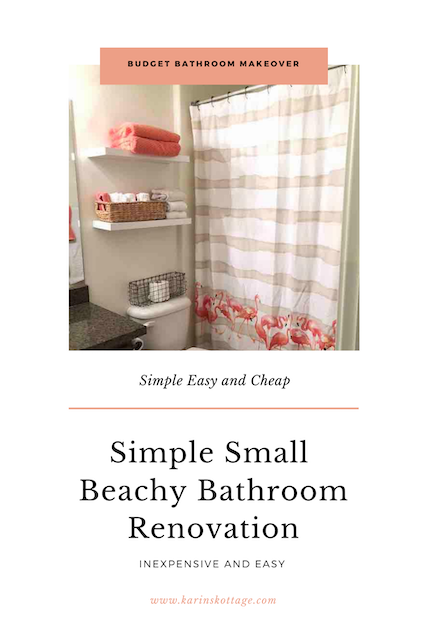 Shop This Post