I love homemade white cake with white frosting there is something about it….maybe it's more moist, maybe it just seems lighter and fluffier…whatever it is I love it!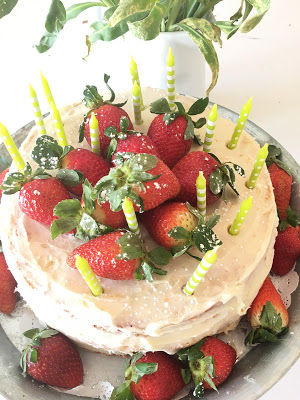 I made this cake using a boxed mix and adding sour cream, extra eggs and a hint of orange rind to the cream cheese frosting….my heart be still…there was nothing left!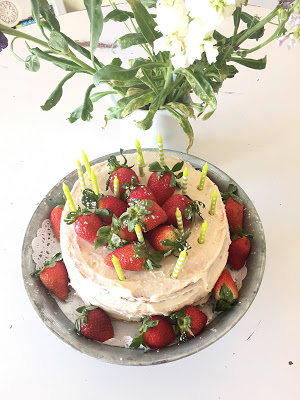 I tried to make this a naked cake but I haven't mastered that look very well so I just added lots of strawberries on top and all around the base then I sprinkled the whole thing with powdered sugar.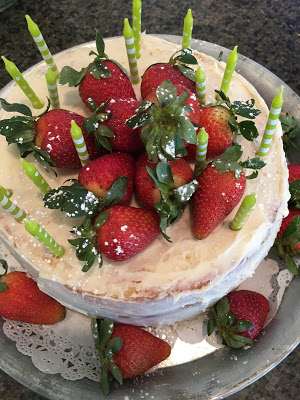 If anyone is interested in the full recipe leave me a message and I'll be happy to give it to you.
Enjoy your day!