I decided I wanted to make a yummy little dessert tonight.What to make? When I ask my hubby what he wants..he always says ice cream but I like something besides ice cream…I like something warm and yummy with my ice cream.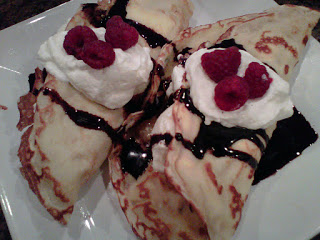 Sooo, I decided I would make some crepes with fried bananas, ice cream, whipped cream and chocolate sauce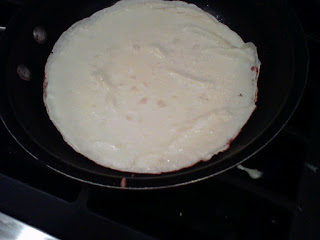 When making the batter make sure you whisk it really good or make it in a blender.When you cook the crepe use a small frying pan and a very small amount of batter…swirl it around in the pan so it is evenly coated and let it cook until the edges are somewhat crisp. Then flip it over so it cooks slightly on the other side
.
p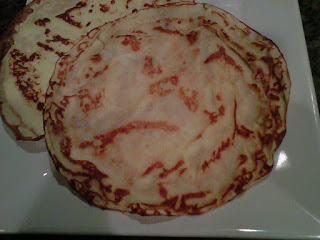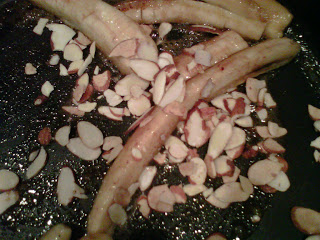 This is one banana sliced into four skinny pieces, sauteed in butter, a sprinkle of brown sugar, cinnamon and some slivered almonds.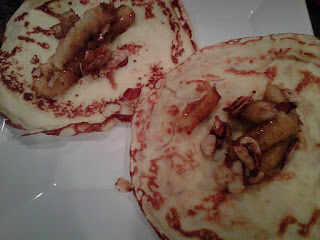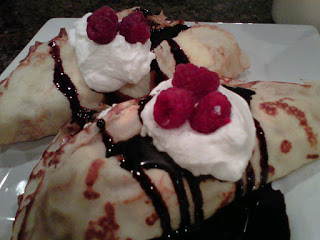 I used vanilla Tillamook ice cream inside the crepes with the fried bananas..then I topped it off with fresh whipped cream and raspberries.
Here is the recipe for the crepes
Enjoy!