Transforming old Christmas ornaments into an antique treasures or even a timeless piece of holiday charm is easier than you think. Take a trip down the memory lane of Christmas past with this simple upcycling project. I wanted that retro look of a shiny ornament with glitter. The color pink is so pretty and fun to use at Christmas. I used lots of pink ornaments to create this pink and gold wreath that you can see here. Now I may need to add some glitter to the wreath now that I have transformed this Christmas ornament.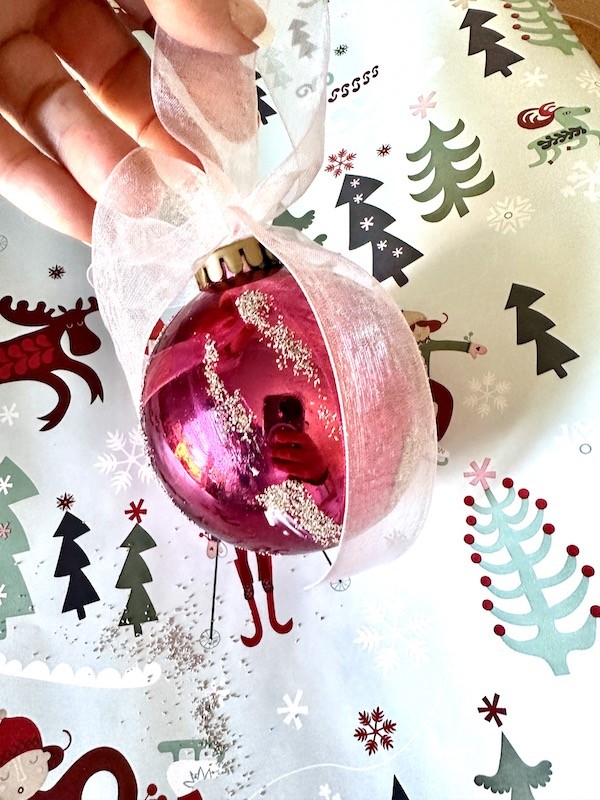 Ornament Blog Hop
I am part of a fun blog hop that is hosted by Kippi At Home so make sure to check out these other bloggers an their fun ornament ideas.
Pocket angel ornament-  A keepsake ornament using an old pair of jeans Kippi At Home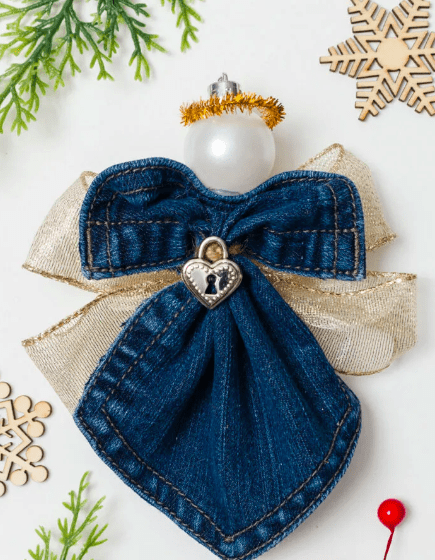 DIY Hot Air Balloon Ornament- Upgrade old ball ornaments and make a hot air balloon ornament. Add a whimsical touch to your tree and make memories that soar. This Dear Casa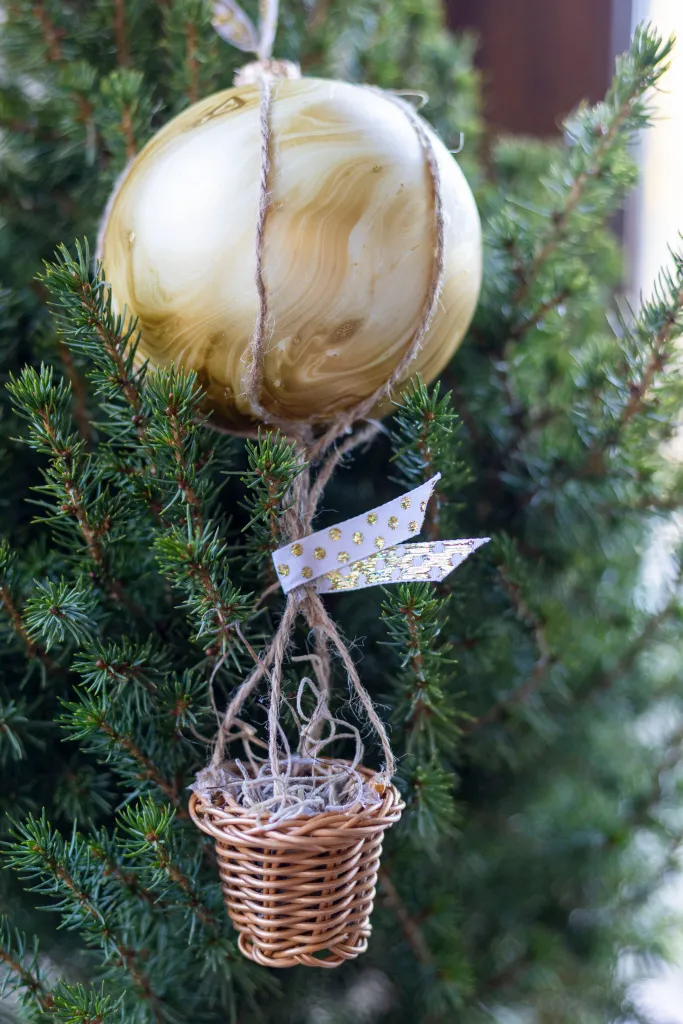 Modern Rustic Matte Textured Ornament- Make a Modern Rustic Matte Ornament with a Velvety Touch using Paint and Baking Soda– My Uncommon Slice of Suburbia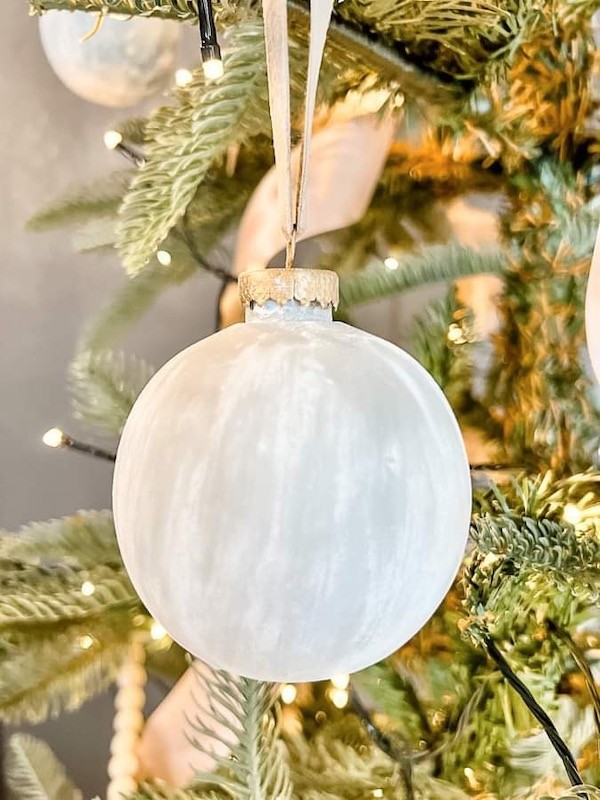 Round Plastic Ornament
Start with an old plastic ornament. Mine was from a thrift store and had a wire attached. Begin the transformation by removing the wire, giving you a blank canvas for your creative endeavor.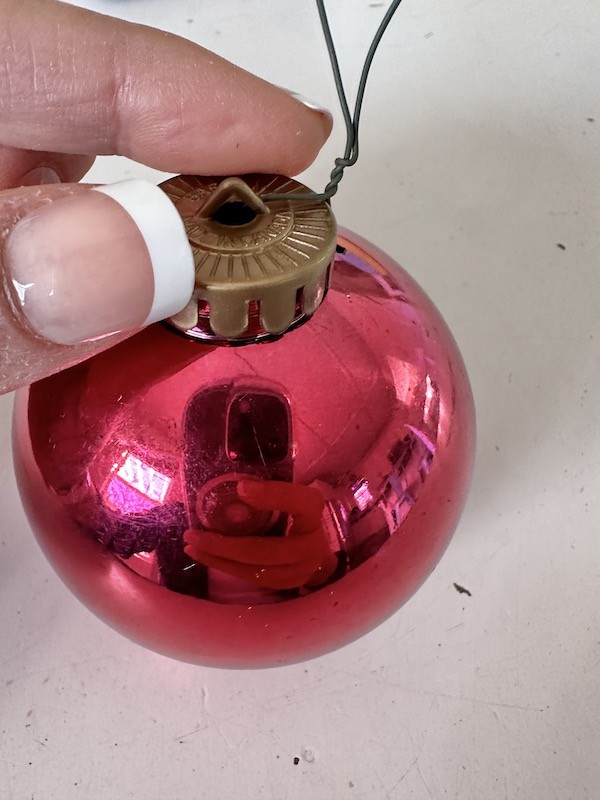 Add Antique Vintage Sparkle
Now, it's time to add that vintage sparkle. Armed with Mod Podge glue and a touch of creativity, use your finger to carefully apply lines from top to bottom around the ornament. This step is where the magic happens, so take your time and enjoy the process.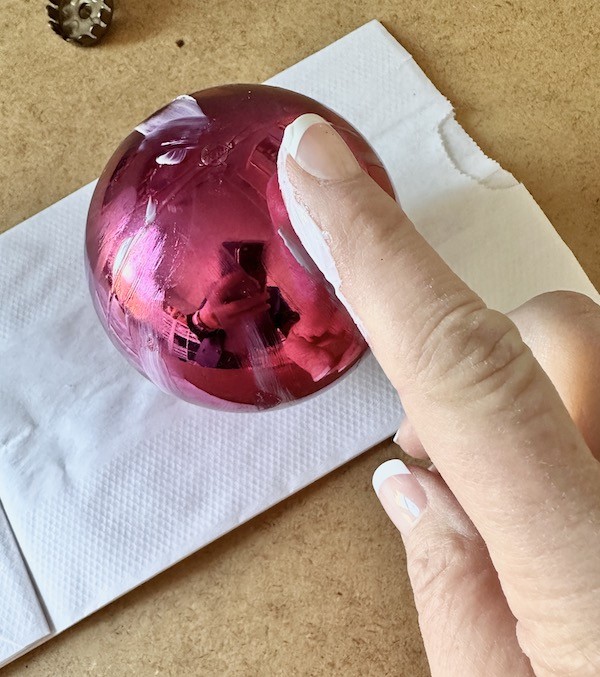 To achieve that nostalgic glitter effect, sprinkle German glitter glass onto each stripe of glue. Watch as your ornament begins to shimmer and shine, reminiscent of old-fashioned glittered treasures.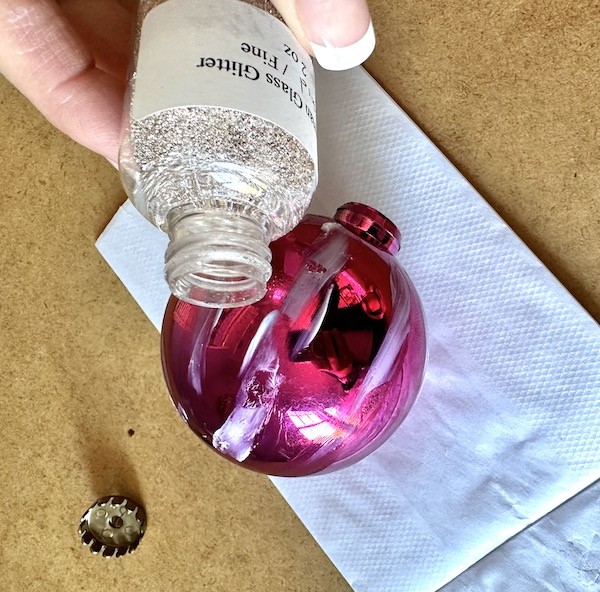 German glitter is creates the antique look I was going for. Totally transforming an old plastic ornament into a beautiful old Antique looking ornament for Christmas!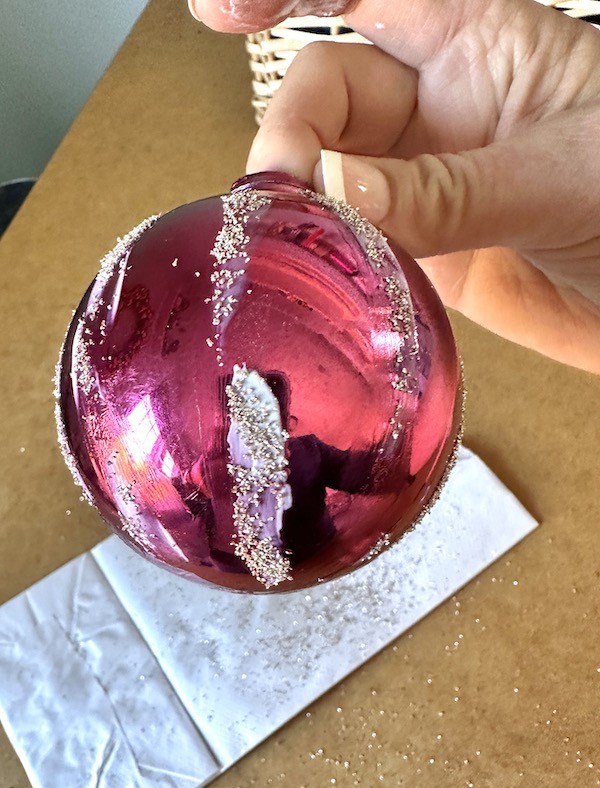 Finishing Touch for Transforming Old Christmas Ornament
To add the finishing touch, thread a ribbon through the loop on the top of the ornament and tie it in a bow. This not only enhances its visual appeal but also makes it versatile for various uses.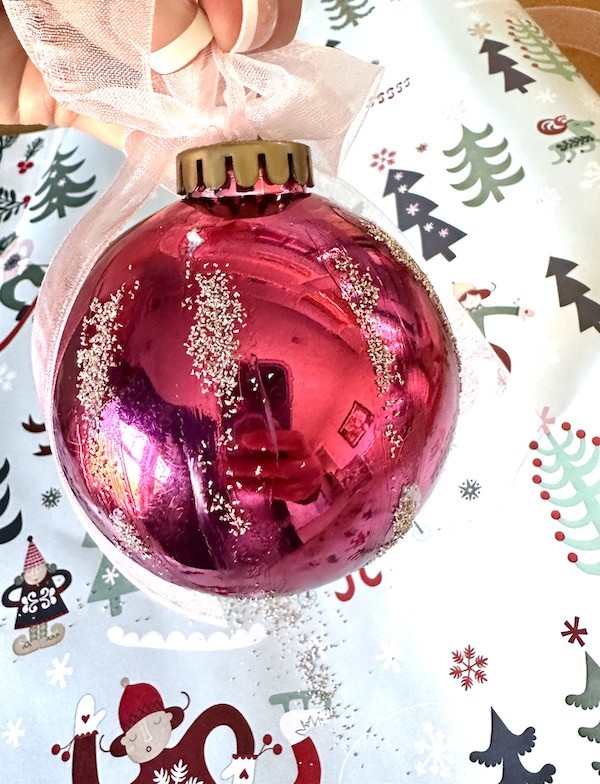 Ideas of Where to Use It
Whether adorning your Christmas tree, hanging gracefully from a chandelier, or serving as a delightful decoration on a Christmas gift bag, your upcycled ornament will spread vintage cheer throughout your festive space.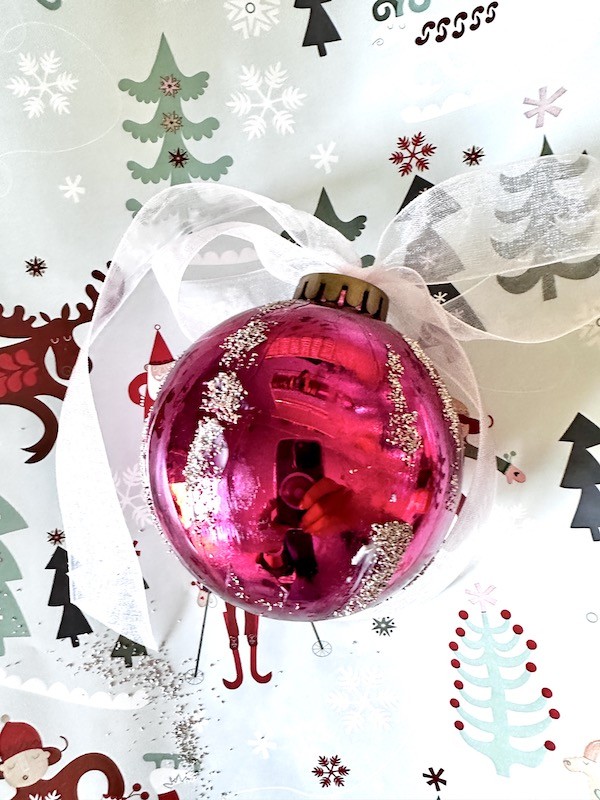 Embrace the joy of preserving memories while adding a touch of yesteryear to your holiday celebrations.
More Christmas Ideas
Shop Christmas Items