'Tis the season to get creative and add a touch of elegance to your holiday decor! If you're looking for a unique and stylish way to welcome guests into your home this Christmas, consider making a DIY Pink and Gold Christmas Wreath.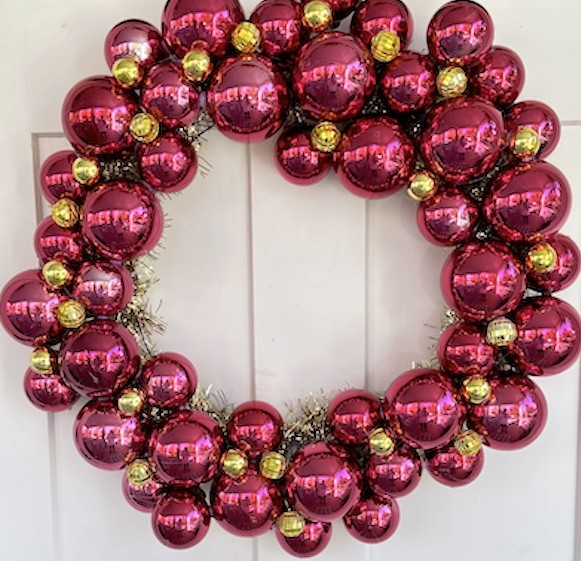 In this delightful DIY project, I'll show you how to transform simple plastic ornaments into a stunning wreath that exudes festive charm and sophistication.
Materials You'll Need: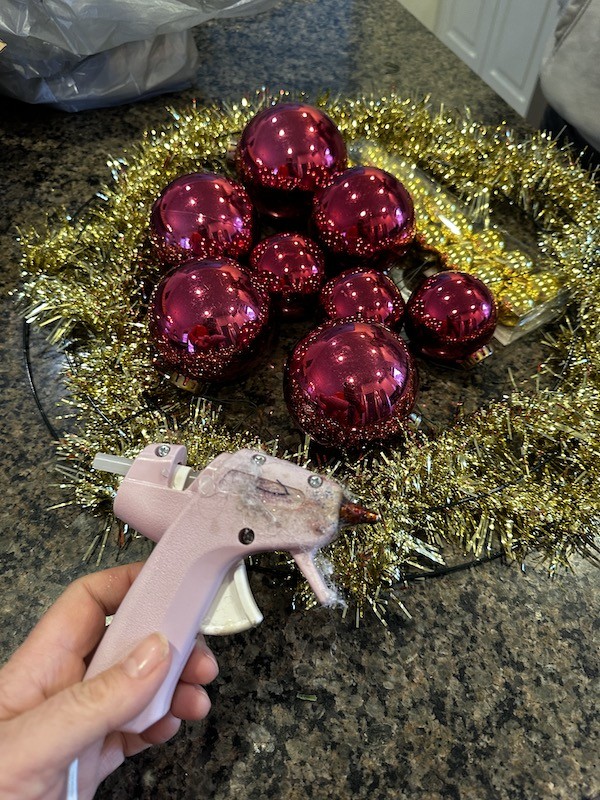 Metal wreath form
Gold tinsel garland
Cranberry pink colored plastic ornaments in two different sizes
1-inch round gold ornaments
Hot glue gun and glue sticks (you can see mine has been used a lot lately)
Step 1: Prepare Your Wreath Form
Start by wrapping the metal wreath form with the glittering gold tinsel garland. This will serve as the base for your elegant wreath.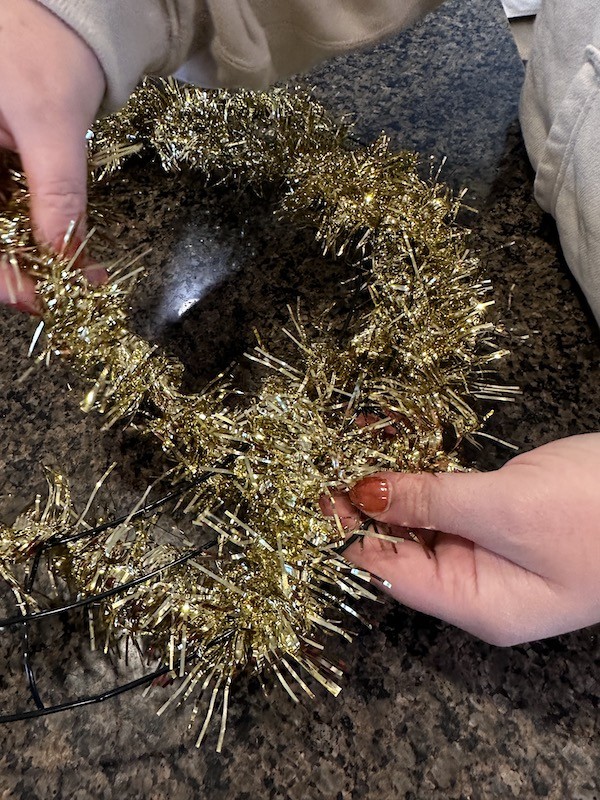 Step 2: Arrange the Pink Ornaments
Using your hot glue gun, carefully attach the cranberry pink plastic ornaments to the wreath form. Play with different sizes and create a visually appealing pattern around the wreath. The varying sizes will add depth and interest to your design.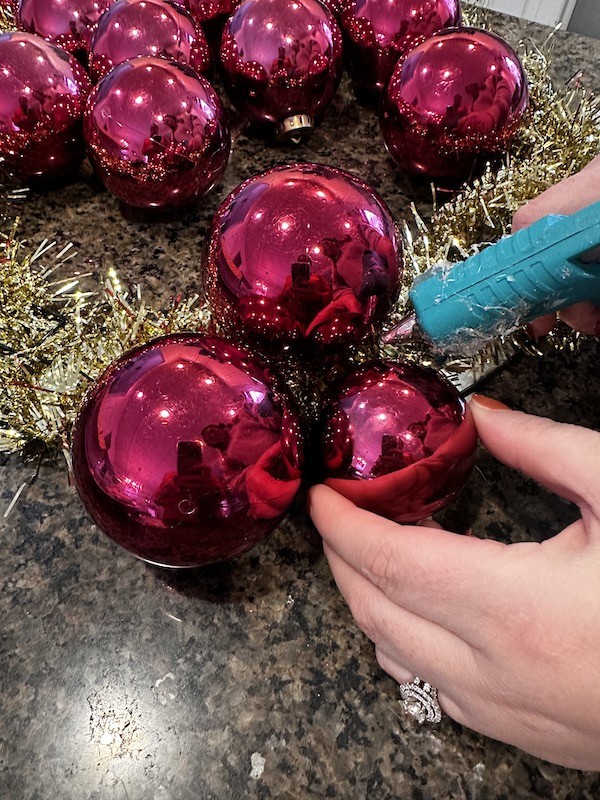 Step 3: Add a Touch of Gold
In the spaces between the pink ornaments, place the 1-inch round gold ornaments. These little touches of gold will complement the pink beautifully, adding a touch of opulence to your wreath.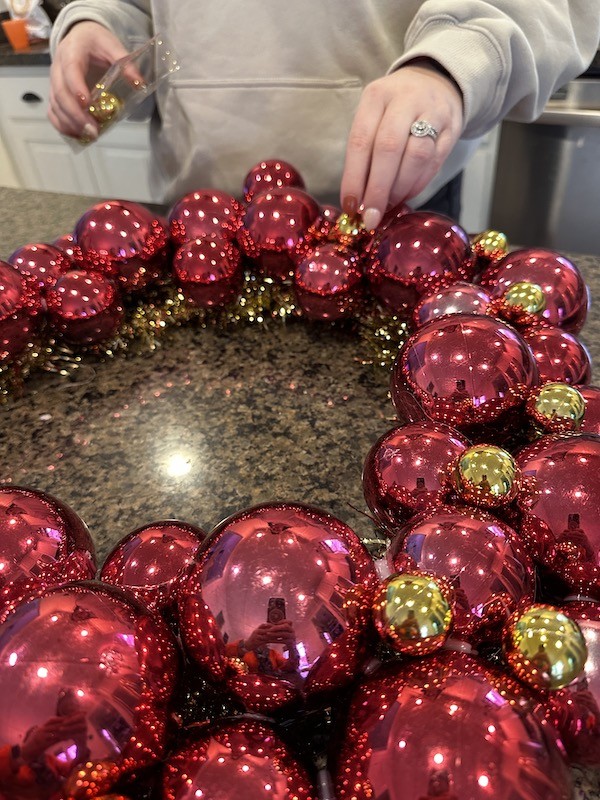 Step 4: Finishing Touches for DIY Pink and Gold Christmas Wreath
Ensure all ornaments are securely attached. Take a step back and admire your creation. The contrast of the rosy pink and the shimmering gold against the backdrop of the gold tinsel garland creates a wreath that's not only festive but also incredibly elegant.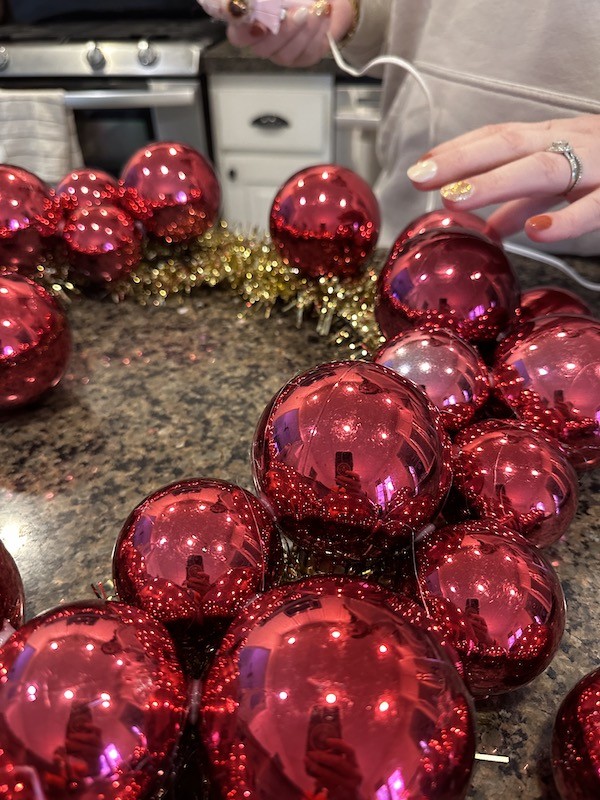 Step 5: Hang and Enjoy
Find the perfect spot to display your Pink and Gold Christmas Wreath. Whether it's on your front door, above the fireplace, or as a stunning centerpiece for your holiday gatherings. The wreath's elegant design is bound to capture the attention of your guests and fill your home with festive cheer.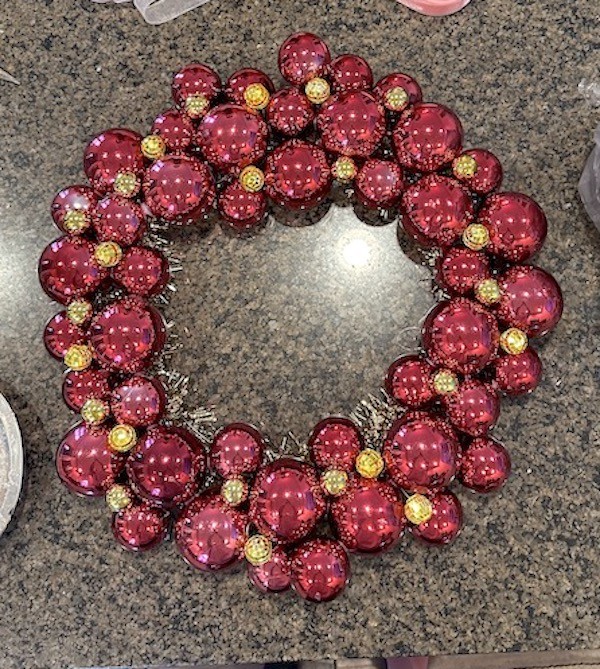 There you have it
a step-by-step guide to creating a DIY Pink and Gold Christmas Wreath that will undoubtedly become the focal point of your holiday decorations.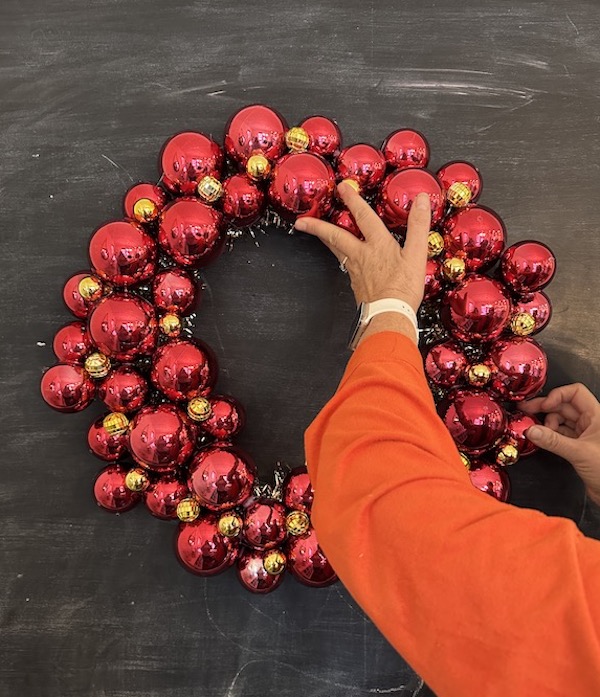 This DIY project not only adds a personal touch to your home but also allows you to indulge in the joy of crafting during the holiday season.
So, why not channel your creativity and spread the festive spirit with this charming wreath? Happy crafting, and may your holiday season be merry, bright, and elegantly pink!
Special deal for Karins Kottage Readers
My daughter is selling sets of her wooden bowls for $20 for Karins Kottage readers! if you are interested leave me a message and we can ship the to you. You can see more of the things we were selling on my linky party post here.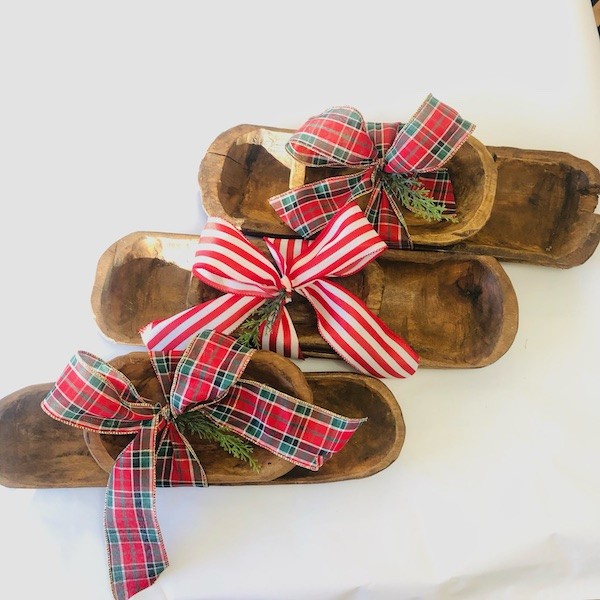 Shop For Supplies
Cozy Winter Fashion Outift
I recently went shopping to Nordstrom Rack and found these amazing pair of jeans! They have built in ab technology that is a game changer! Super comfortable and so chic with the high waist and wide leg look. You can shop for the sweater, jeans, white leather sneakers and earrings here.
For more over 50 fashion tips and outfit ideas you can click here.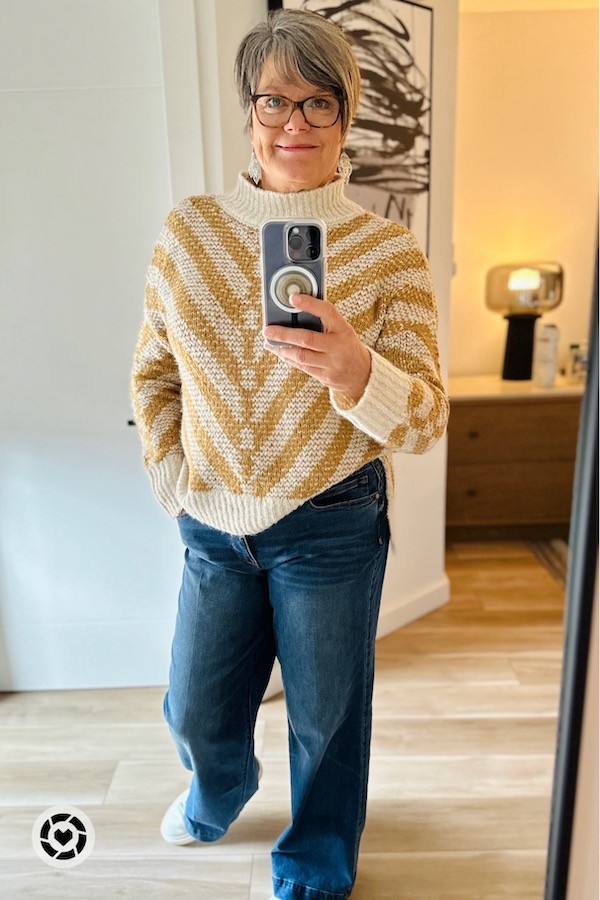 More Christmas Ideas
How to make snowy mason jar candle holder
4 Creative ways to use a Christmas wreath