This week on Karins Kottage Linky party #334, I am pleased to share with you some darling Christmas crafts. So many cut ideas from all of you! A DIY wrapping paper idea, Create a mini Christmas village, an inexpensive DIY advent calendar and a Christmas tree shaped no sew pillow!
The Christmas season is upon us and it is time to make some fun Christmas crafts.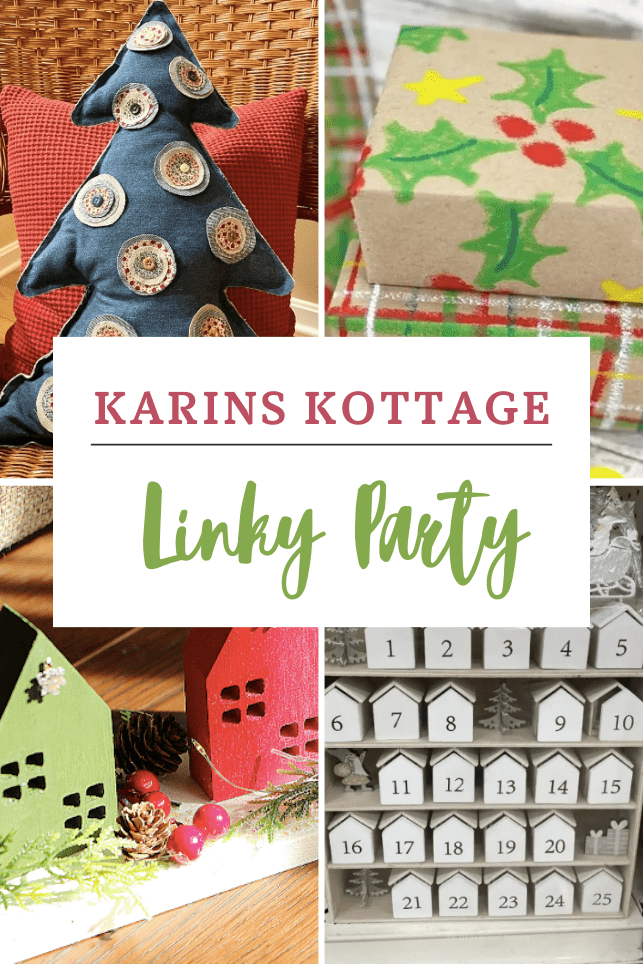 Karins Kottage Linky Party Highlights
I am so happy to be highlighting these 4 bloggers today. Please show them some love by popping over to say hi.
Southern Sunflower shows how to make this adorable no sew Christmas tree pillow! Using denim fabric and drop cloth material plus a variety of leftover scraps she was able to transform this all with a glue gun!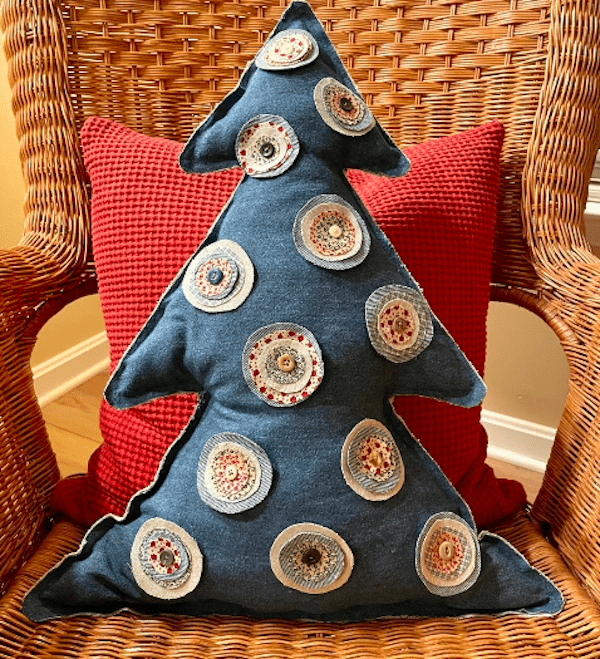 How sweet is this scrap wood mini Christmas village! Stephanie made the houses from scrap wood and she added stickers to the top of each house. You can see the tutorial here.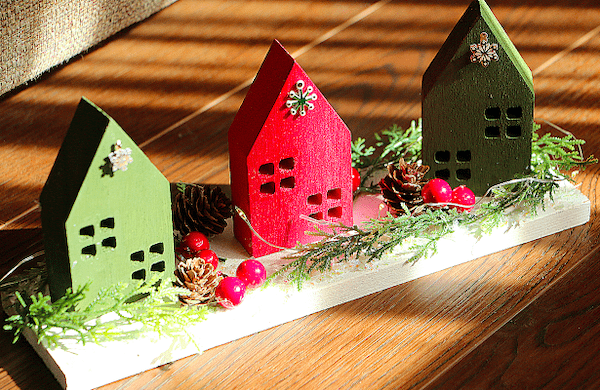 Creatively Beth shows a super easy and fun way to decorate plain brown wrapping paper. Kwik Stix are solid sticks of tempura paint that she used to create one of a kind Christmas wrapping paper.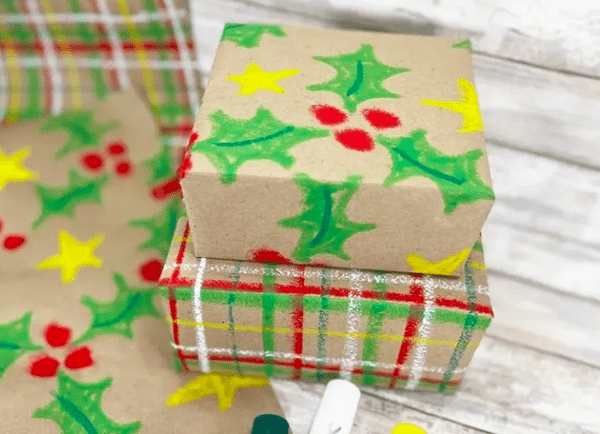 An Organized Season saw this advent calendar and knew she could create an inexpensive one to look just like it. Wait until yo see how she did it. All the details are here.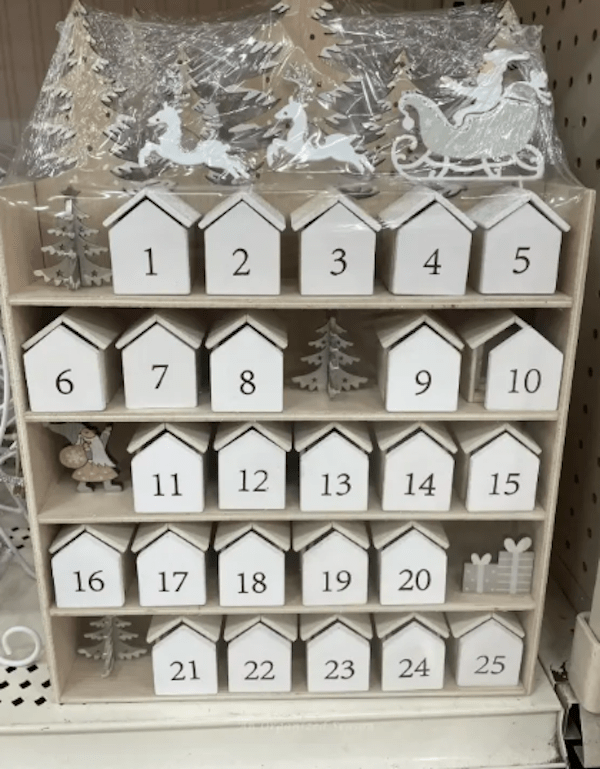 Karins Kottage Happenings
Last week my hubby and I celebrated our 39th Wedding anniversary! We headed off to Sedona Arizona.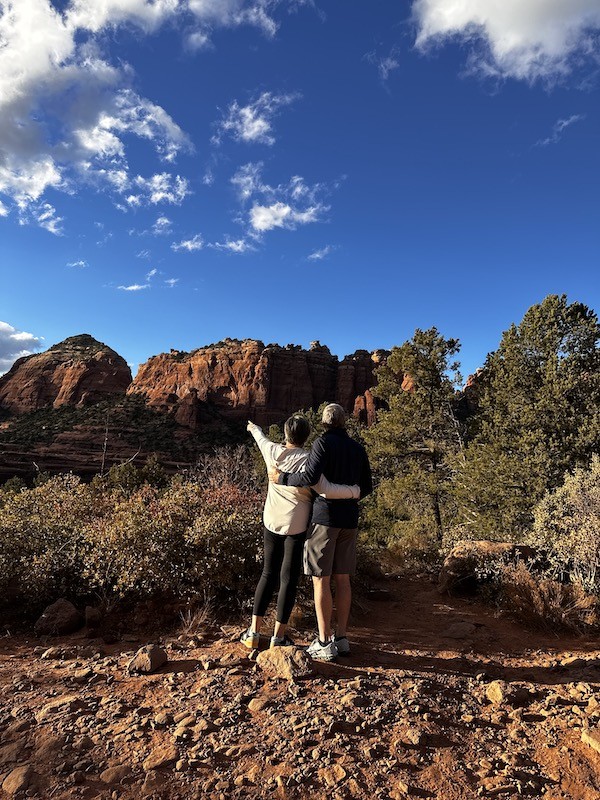 It was beautiful weather. I also got to visit with my dad and stepmom. We had a wonderful time.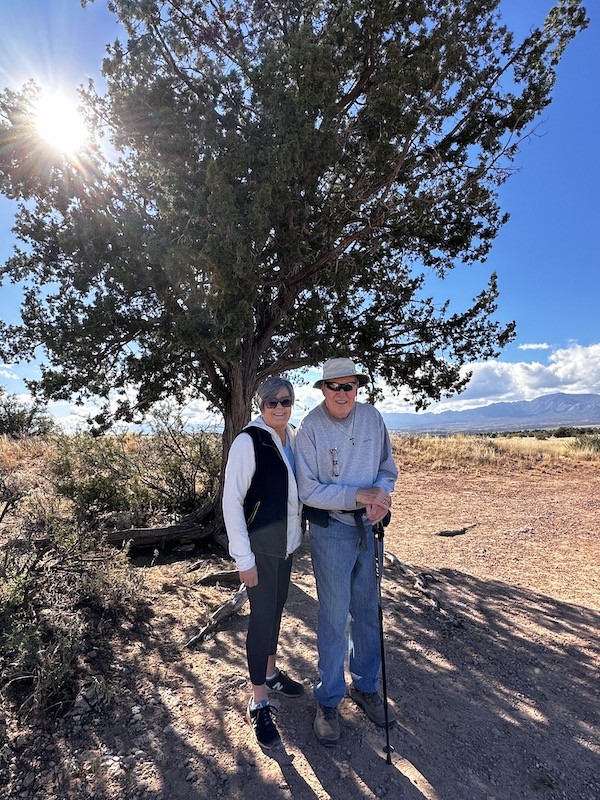 We visited this amazing area in Sedona and there was a gorgeous water fountain loaded with pumpkins. It was so nice to still see fall decorations instead of Christmas decor.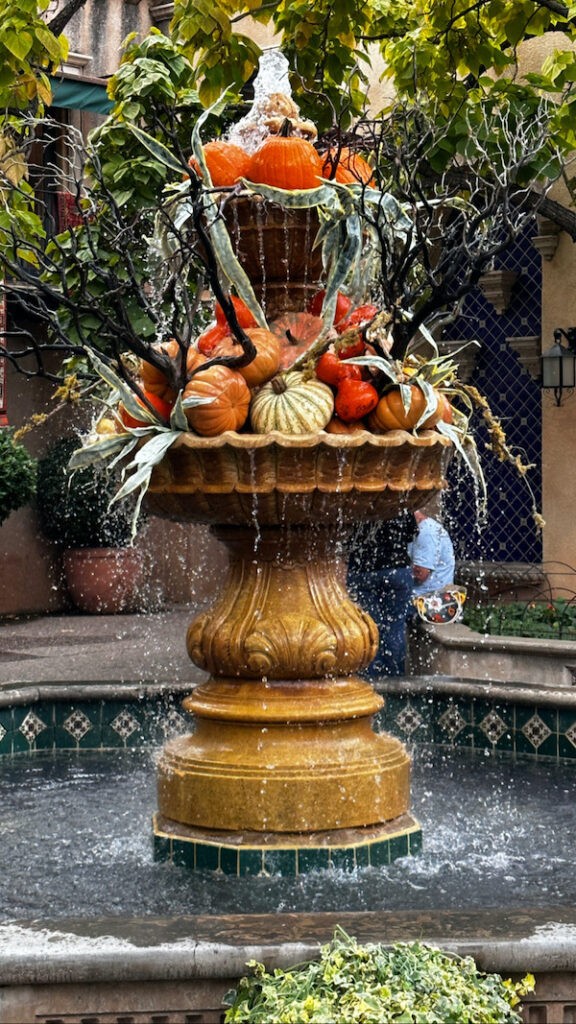 It is amazing that 39 years have come and gone already! I am a very lucky woman to be married to this man!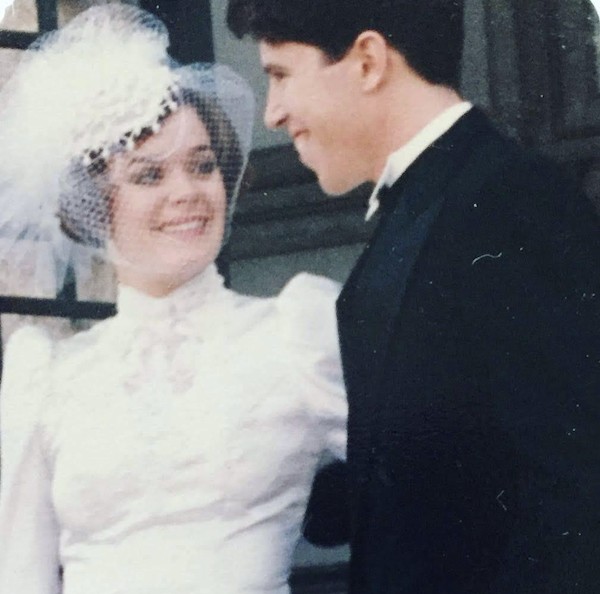 Recycled Ornament
Have you checked out my most recent Christmas ornament post? I recycled an old ornament into a an "antique" looking ornament. It is so easy to do too! Here is the tutorial.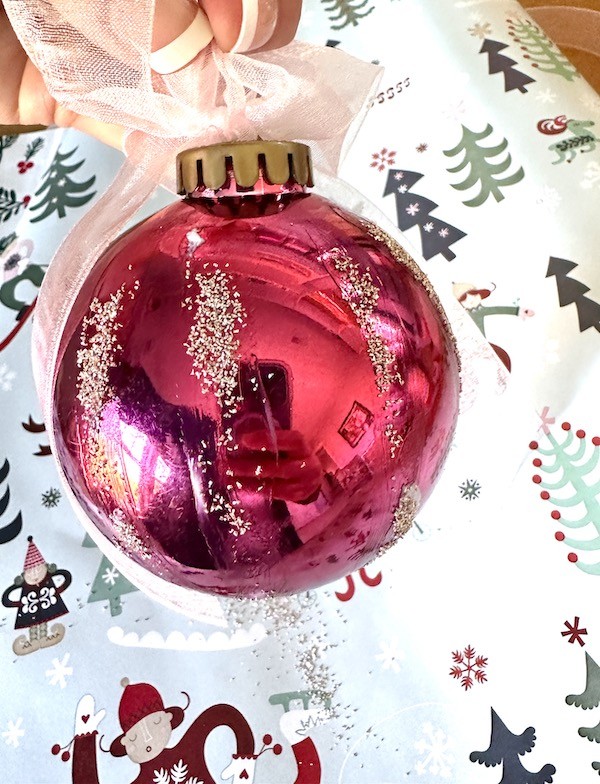 Fashion Outfit Idea
While I was in Sedona we went to Nordstrom Rack and I found these AMAZING high waisted wide leg jeans! They have AB technology built in the waist. I am telling you these are the best jeans ever! Finding this fun turtleneck sweater was a score! It is so soft and comfortable. I really like the chevron angles because it makes my short waist and broad shoulders appear smaller.
Perfect Thanksgiving outfit. You can shop for the clothes below.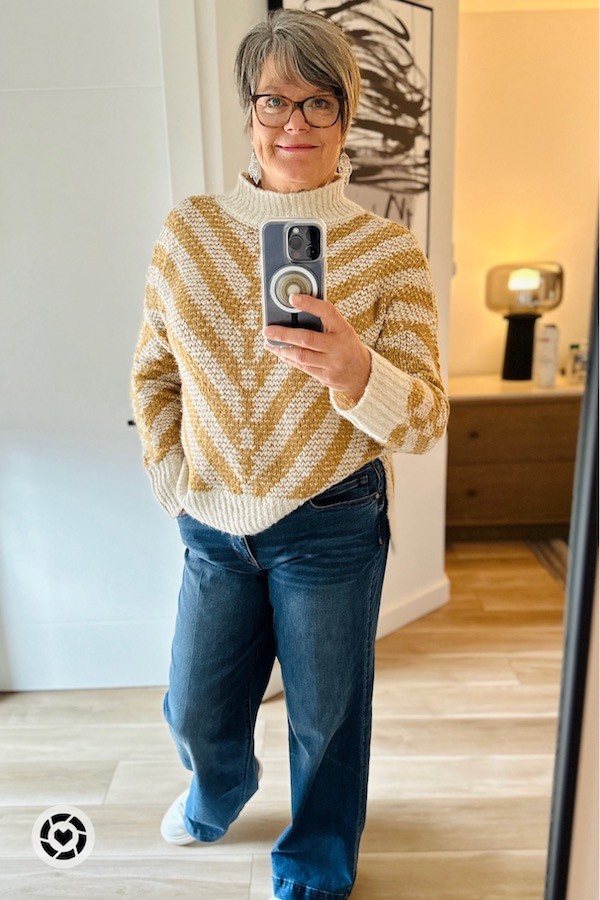 These are affiliate links and I make a small commission on any purchase you make at no extra cost to you. This helps me keep this blog up and running. I appreciate your support so much!

Linky Party