Welcome to Karins Kottage linky party #336 spooky ideas! Two fun Halloween tablescapes and yummy chocolate and caramel cheesecake recipe and a tutorial on how to decorate fireplace mantle with black bats.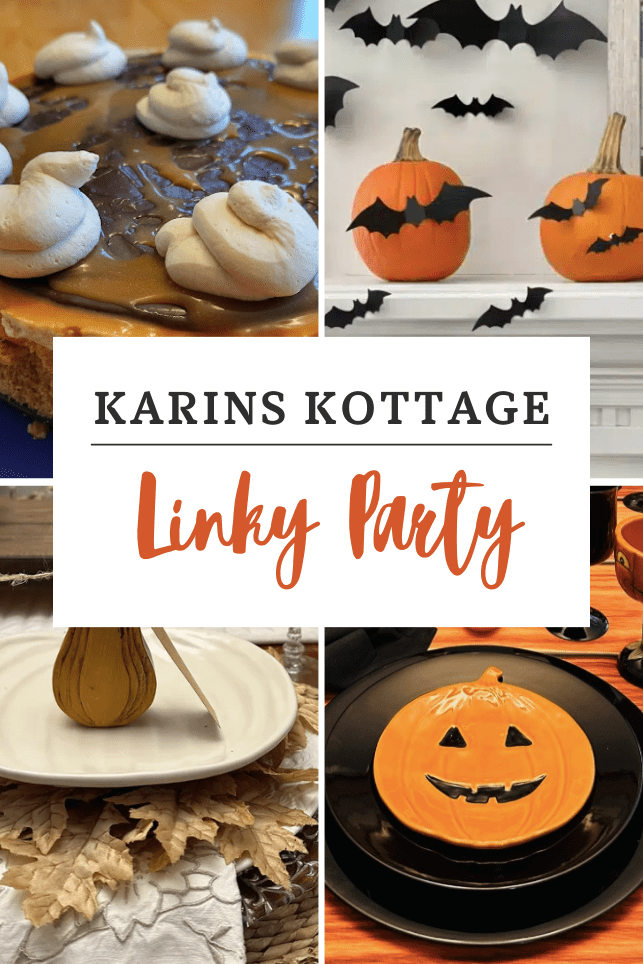 Linky Party spooky Highlights
Whispers of the Heart has step by step instructions on how to create a darling Jack o Lantern tablescape.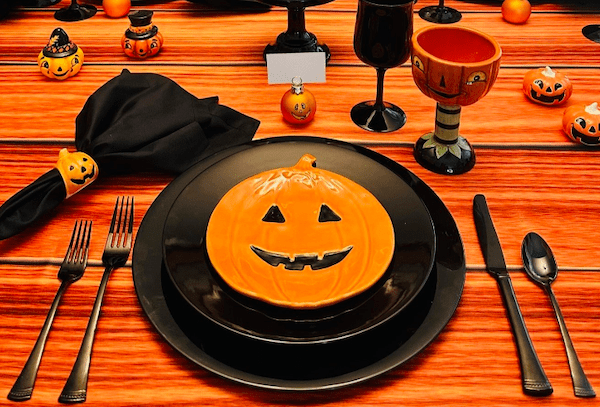 Thrifting Wonderland also has a fantastic tablescape that she calls Dinner with Ghoulish Gourds!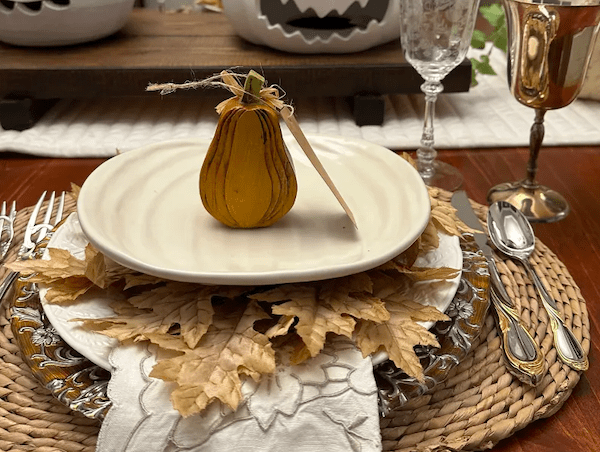 My Slice of Life has a delectable Chocolate and caramel cheese cake recipe that is perfect for Halloween!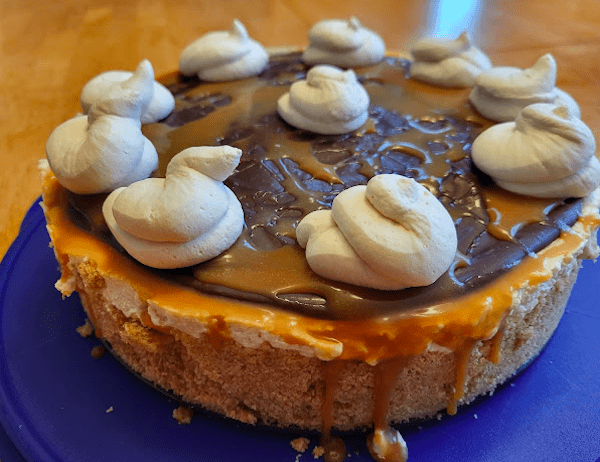 Sonata at Home has some crazy bats flying around her house! haha I love this look so much.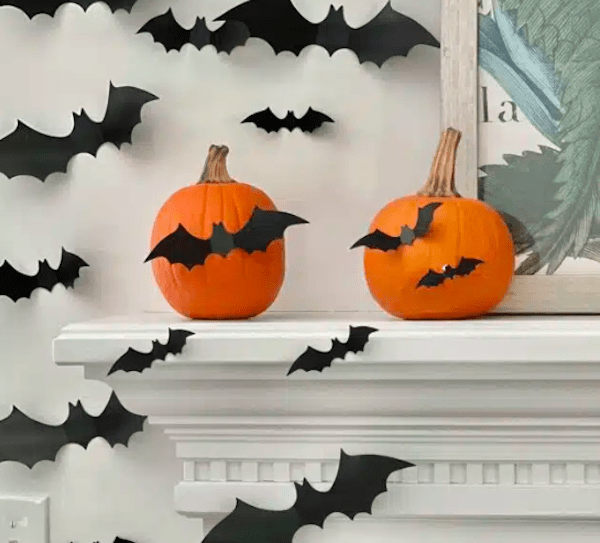 Karin Kottage Happenings
Barbieland has taken over a part of our neighborhood for Halloween this year! And I am not just talking a few houses but 20 all in a row! It is amazing the creativity people put into their decor! My daughter and I were inspired to create a Haunted Barbie Western themed tablescape in pink and black!
I posted some pics and details of some of the houses in our neighborhood too!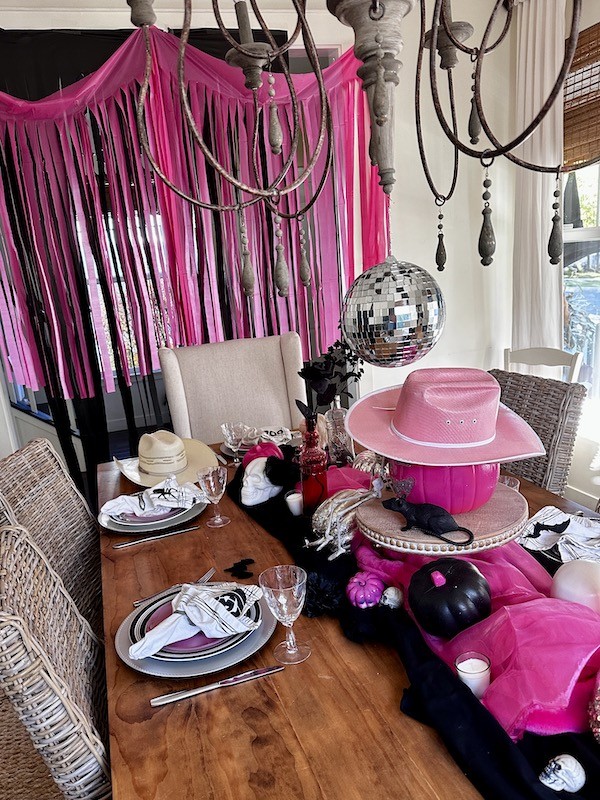 Check out my fun fashion post about styling high waisted wide leg Old Navy pants for any age! My daughter and I had so much fun coming up with lots of options.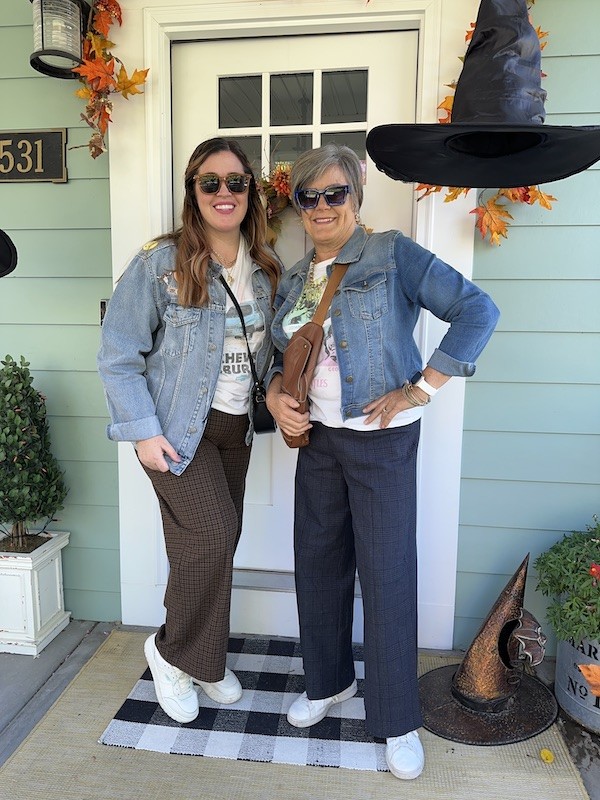 Shop My Fashion

Link on up to the party!
I hope you will share your Thanksgiving tablescapes and recipes this week. I love to see new ideas for the holidays! Make sure to pop over to at least one other blogger and say hi. Spread the love!