A cheesy twist on a classic biscuit recipe
Hey there, fellow baking enthusiasts! Today, I'm bringing you a delightful twist on a light fluffy classic biscuit recipe that will have your taste buds dancing with joy. We're making light fluffy biscuits, but with a cheesy surprise – grated mozzarella! The original biscuit recipe is from Natasha's Kitchen but I just made a few adjustments. These biscuits are not just a treat for the senses but also incredibly easy to whip up. Let's dive right into it.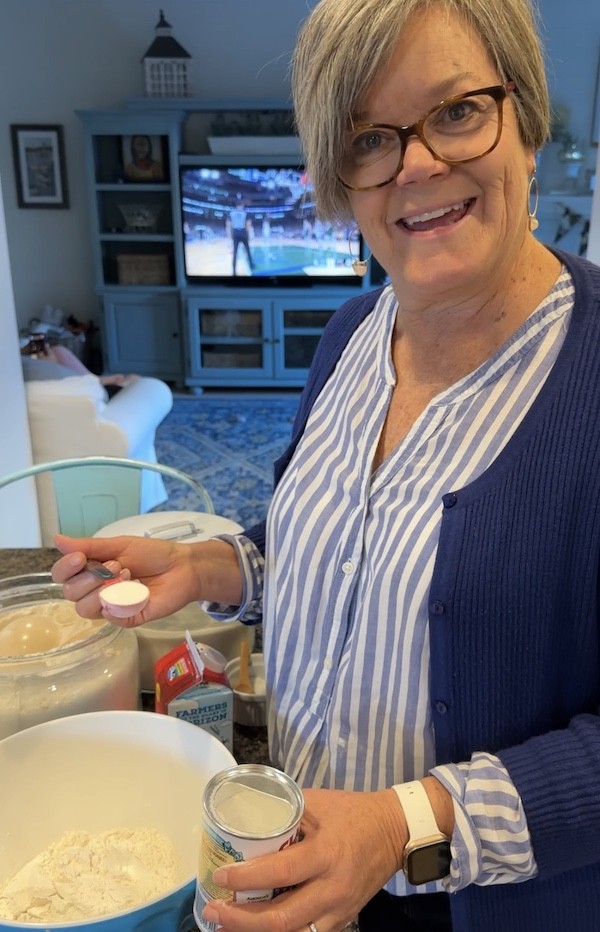 Ingredients:
2 cups all-purpose flour
1 1/2 Tbsp baking powder
1 tsp granulated sugar
3/4 tsp Kosher salt
1/2 cup cold unsalted butter
1 cup half and half, (I mixed whipping cream and milk I had on hand)
1/2 Tbsp melted butter (for brushing the baked biscuits)
1/4 C Finely Grated mozzarella cheese
Instructions:1. Preheat and Prep: Preheat your oven to 450° degrees and line a baking sheet with parchment paper. This step ensures that your biscuits bake evenly and don't stick.
2. Mix the Dry Ingredients: In a mixing bowl, whisk together the all-purpose flour, baking powder, sugar, and Kosher salt. These dry ingredients are the foundation of our fluffy biscuits.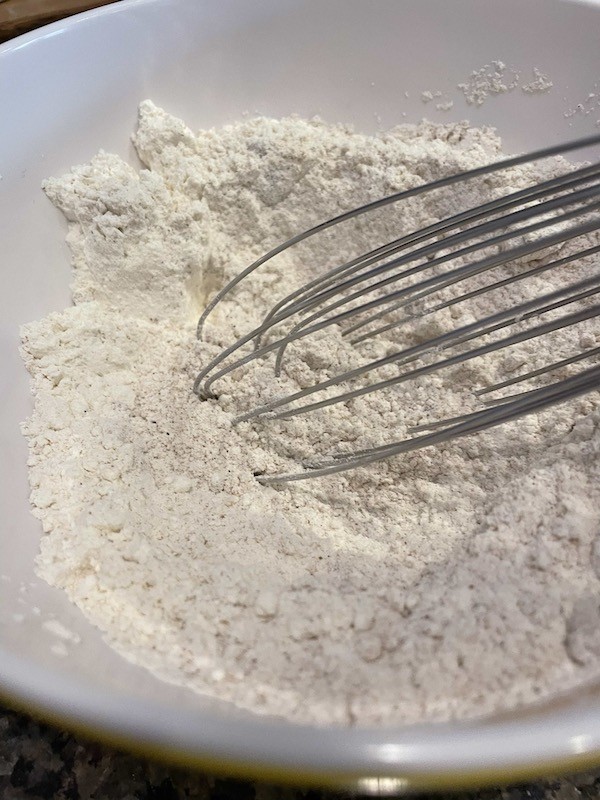 3. Cut in the Butter: Grab your cold, cubed butter and incorporate it into the dry mixture. You can use a pastry cutter, fork, or your hands (if you're feeling adventurous) or a Cuisinart until the mixture resembles coarse crumbs. This step is crucial for that flaky texture we all love.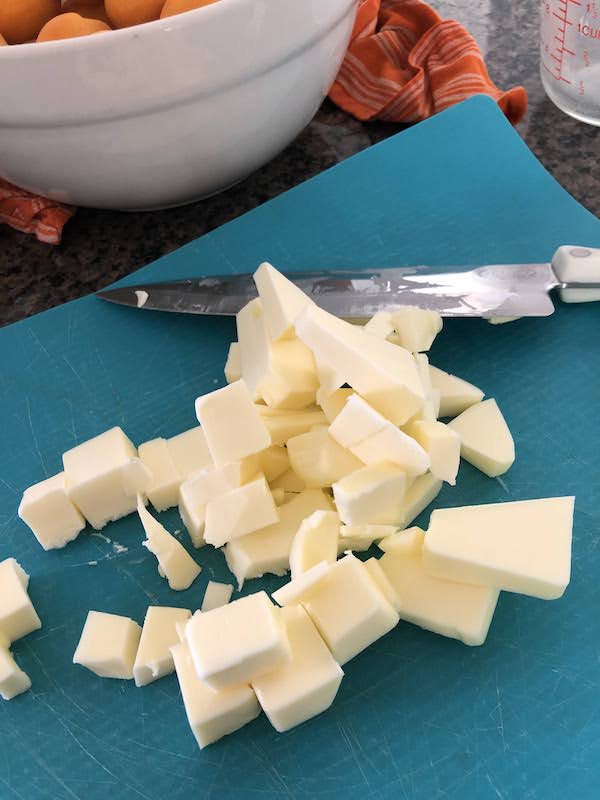 Tip- The butter should be incorporated so that it is like pea sized in shape.
4. Add the Cheesy Goodness: Now comes the fun part! Grate in your mozzarella cheese. This cheesy addition will melt beautifully, creating pockets of gooey goodness in your biscuits.
5. Bring It all Together: Pour in the half and half or the cream mixed with milk and gently mix until the dough just comes together. The key here is not to over mix; a slightly shaggy dough is what we're aiming for. Over mixing can make your biscuits dense, and we want them light and airy.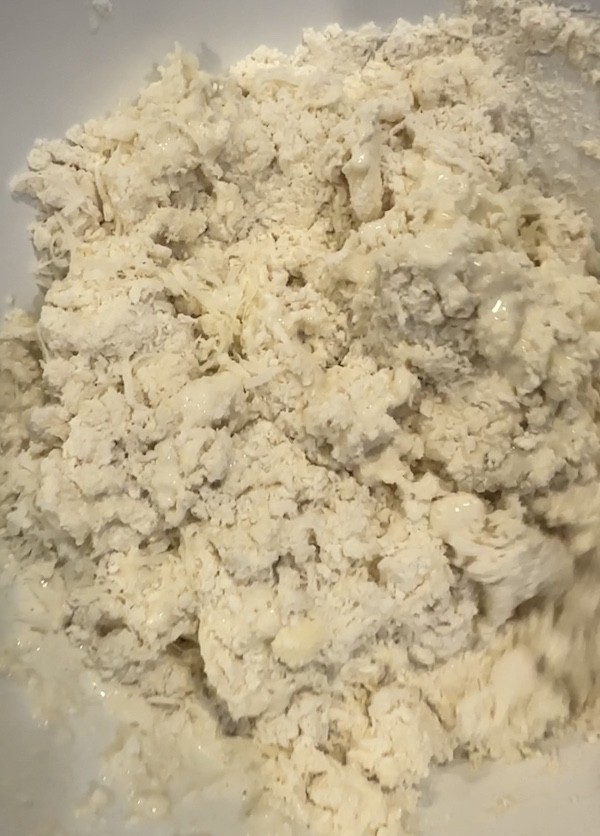 Shape and bake light fluffy Mozzarella biscuits
6. Turn the dough out onto a lightly floured surface. Pat it down to a rectangle about 1-inch. Then fold in half and press out into a rectangle, then fold in half again and pat into a rectangle the size of 5″ X 10″.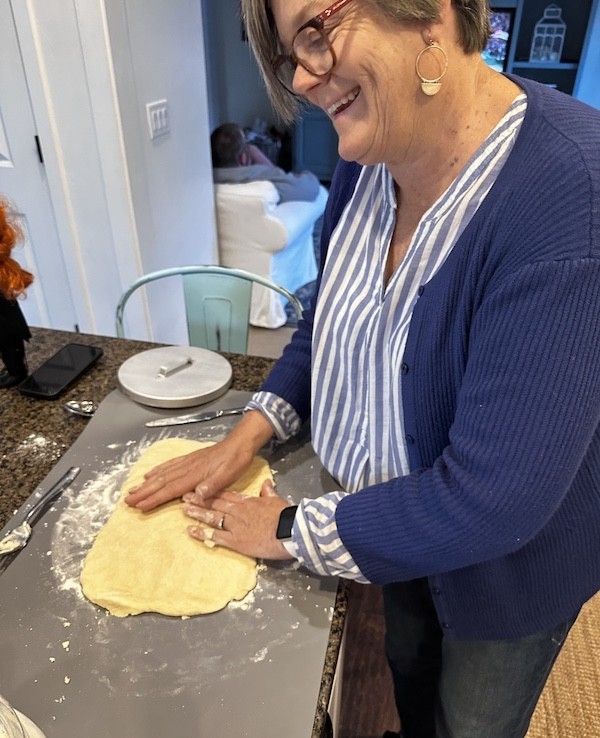 Grab a small glass dipped in flour and cut out your biscuits.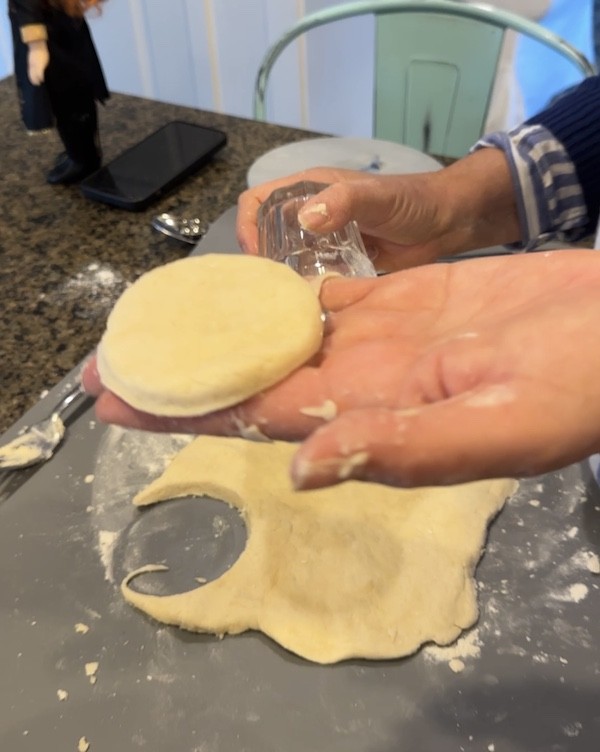 Place them on the prepared baking sheet, ensuring they are snug but not touching. Biscuits like their personal space in the oven!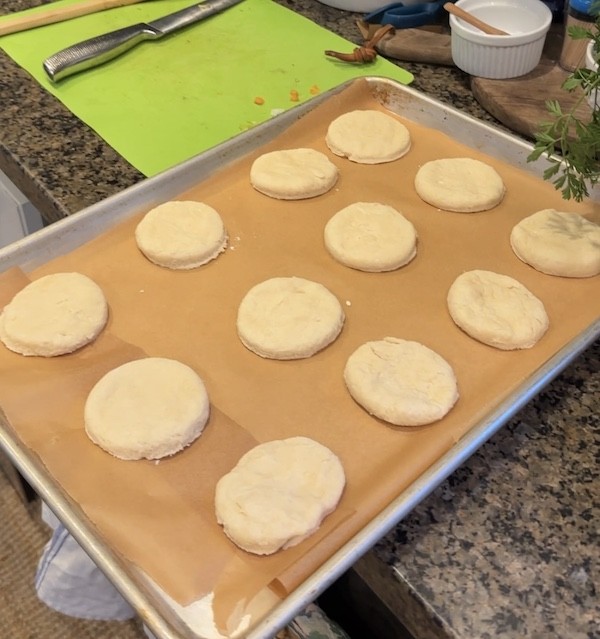 7. Bake to Perfection: Pop those beauties into the preheated oven and let them bake for 12-15 minutes or until they're golden brown and have doubled in height. While they're baking, melt that remaining half tablespoon of butter.
8. Brush and Indulge: As soon as your biscuits emerge from the oven, brush the tops with the melted butter. This step adds a glossy finish and an extra touch of buttery flavor. Now, resist the urge to dive in immediately (I know, it's hard) and let them cool slightly on a wire rack.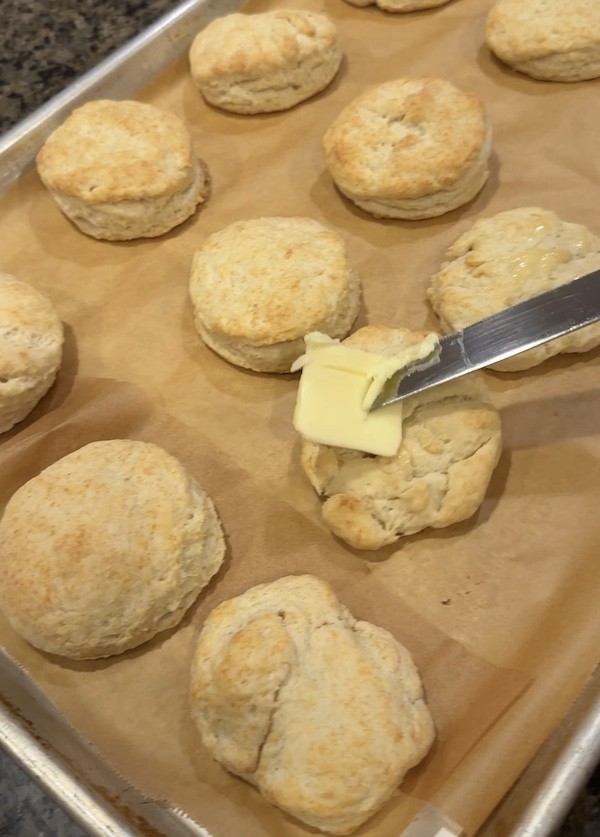 There you have it – light, fluffy, and gloriously cheesy biscuits that are perfect for breakfast, brunch, or any occasion that calls for a comforting baked treat. Pair them with your favorite jam or enjoy them as a side to soups and stews. The cheesy twist adds a layer of flavor that will have your family and guests asking for seconds. Happy baking, and may your kitchen be filled with the delightful aroma of freshly baked biscuits! Stay tuned for more baking adventures on Karinskottage.com! 🧀🍞✨