Hey there, lovely readers of Karinskottage.com! If there's one thing that fashion has taught us, it's that age is just a number when it comes to expressing your personal style. Today, I am diving into a fashion ensemble that perfectly embodies comfort, elegance, and a touch of playfulness for the fabulous chic over 50 style. Get ready to fall in love with cropped white jeans, a soft pink Swiss dotted cotton top, and charming suede slingback flat shoes.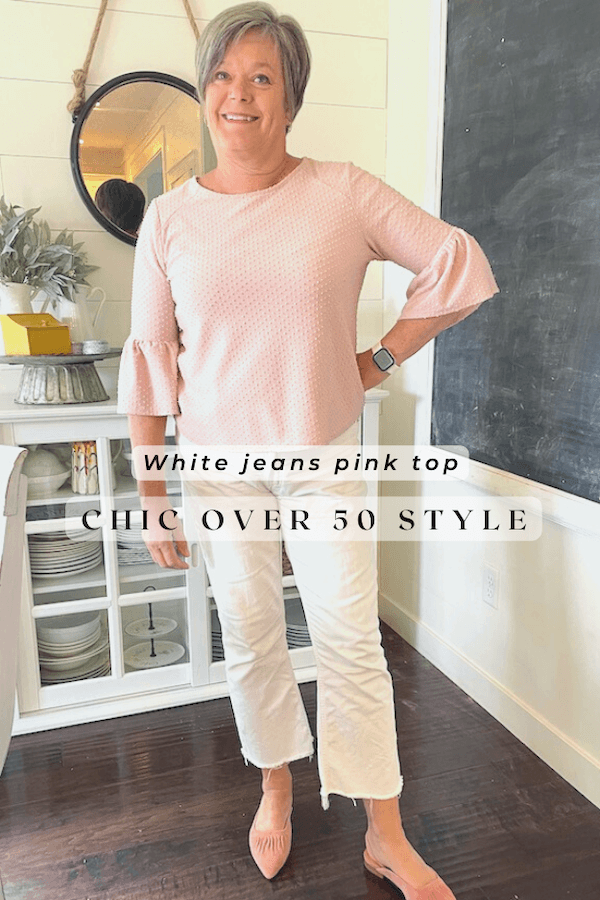 Casual Sophistication:
Whoever said white jeans were reserved for summer clearly hasn't experienced the magic of rocking them year-round. Our star of the show is a pair of cropped white jeans with a raw hem – the epitome of casual chic. The cropped length gives a modern twist while allowing you to showcase those stylish shoes. The raw hem adds a touch of edginess, making your outfit effortlessly cool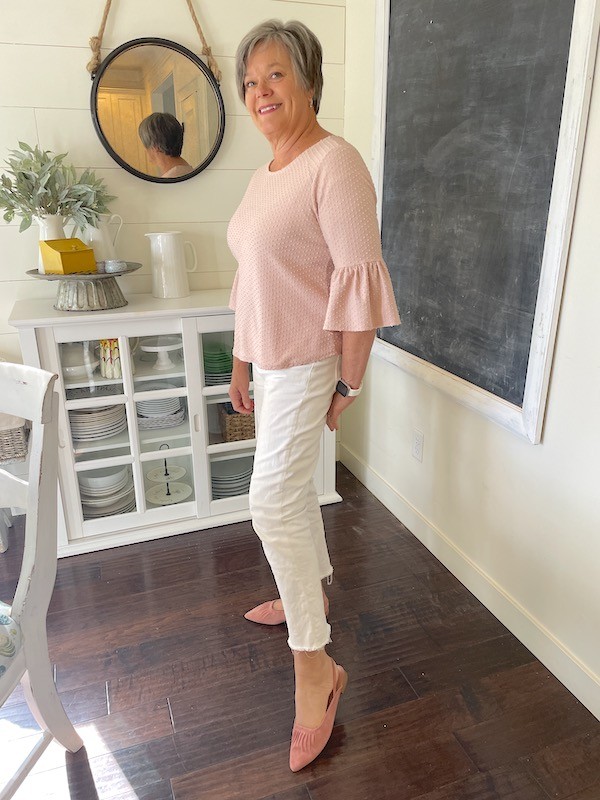 Fluttering Elegance:
A soft pink Swiss dotted cotton top, complete with 3/4 flutter sleeves makes this top an absolute charmer. The 3/4 flutter sleeves lend an elegant and graceful touch to the ensemble. It's all about striking that perfect balance between comfort and sophistication, and this top does just that.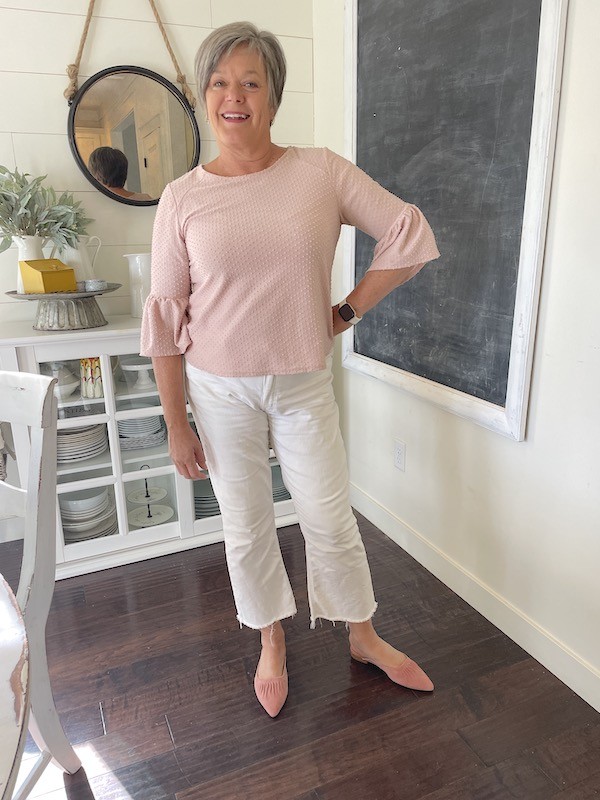 Soft Pink Suede Slingback Flat Shoes for Chic over 50 style
Every outfit deserves a pair of shoes that complete the look in style. In this case, it's all about the soft pink suede slingback flat shoes. These shoes are like a dream for your feet – the suede material adds a luxurious texture, and the slingback design keeps things chic and secure. Whether you're strolling through the city or enjoying a leisurely day outdoors, these shoes are your go-to companions.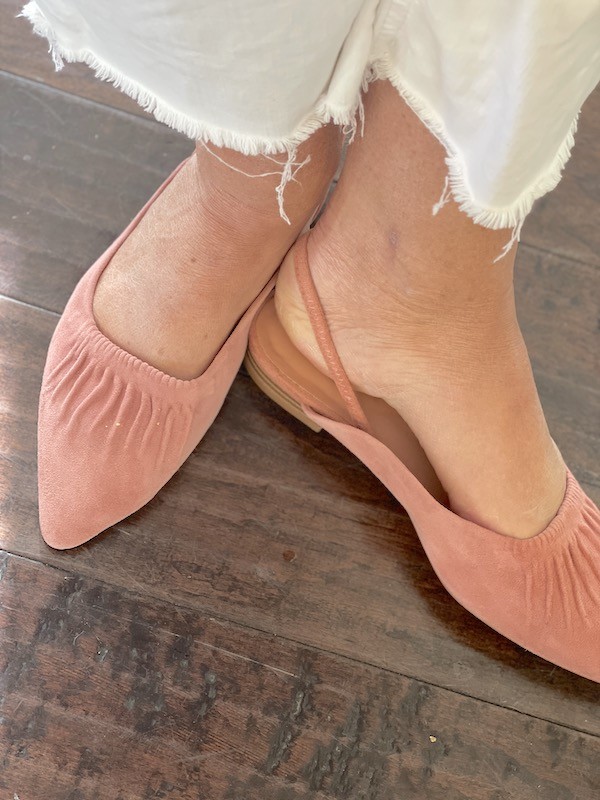 Styling Tips: Mix, Match, and Shine
Now that I've introduced each element, let's talk about styling. The beauty of this ensemble lies in its versatility. Pair the cropped white jeans and soft pink top for an effortless daytime look that's perfect for running errands, meeting friends for brunch, or exploring a new destination during your travels.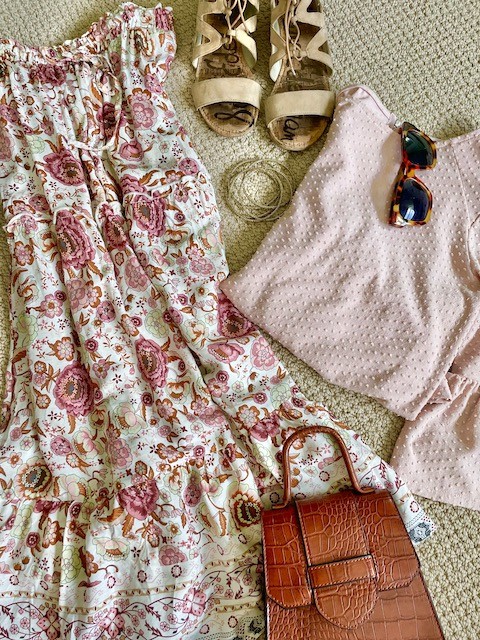 For an evening affair, consider wearing the Swiss dotted cotton top with a flowing skirt and adding a denim jacket. This adds a touch of glam while retaining the comfort you cherish. And those soft pink suede slingback flat shoes? They seamlessly transition from day to night, making sure you're comfortable while looking absolutely radiant.
Fashion isn't just about trends for Chic over 50 style
Fashion is about expressing your personality, embracing your style, and feeling incredible while doing so. With cropped white jeans, a soft pink Swiss dotted cotton top, and suede slingback flat shoes, you're all set to conquer the world in comfort and confidence. Remember, age is just a number – what truly matters is how you feel in what you wear. Stay fabulous, stay you!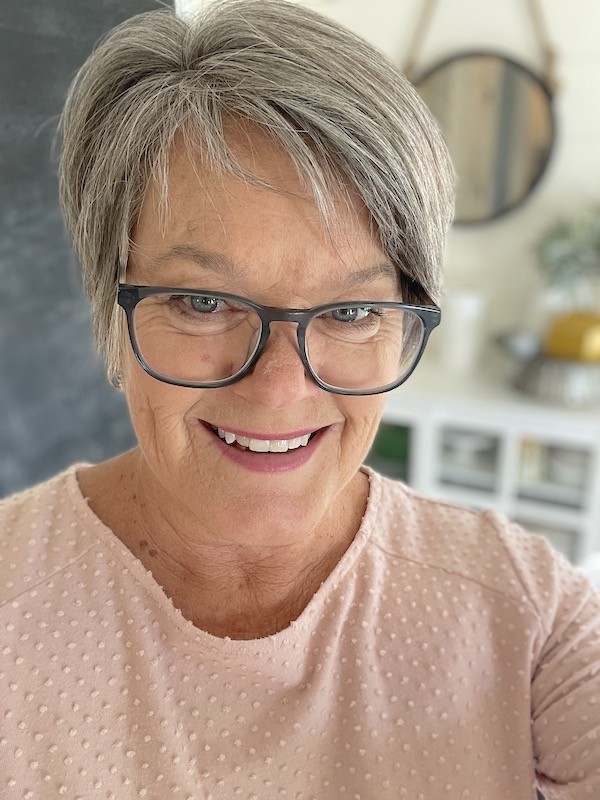 PS: If you're loving this fashion inspiration, don't forget to share your own takes on Instagram using #FabulousOver50Fashion. We can't wait to see how you rock this casual and comfortable ensemble! And keep an eye out for more exciting fashion and lifestyle content on Karinskottage.com. Until next time, lovelies!
More Karins Kottage Fashion Posts
Shop