Today I am sharing a beautiful outdoor spring tablescape with colorful goblets. I was blessed to have these cut crystal goblets passed down to me from my grandmother. They are from Germany and her sister gave them to her from one of her trips to Europe. I have 6 of them in different colors and love how they sparkle.
Colorful glassware just makes the tablescape come alive. It is like putting on nice pieces of jewelry to complete your outfit. I used them in this Easter buffet tablescape years ago when we lived in Texas. The colors just dance when the light hits them.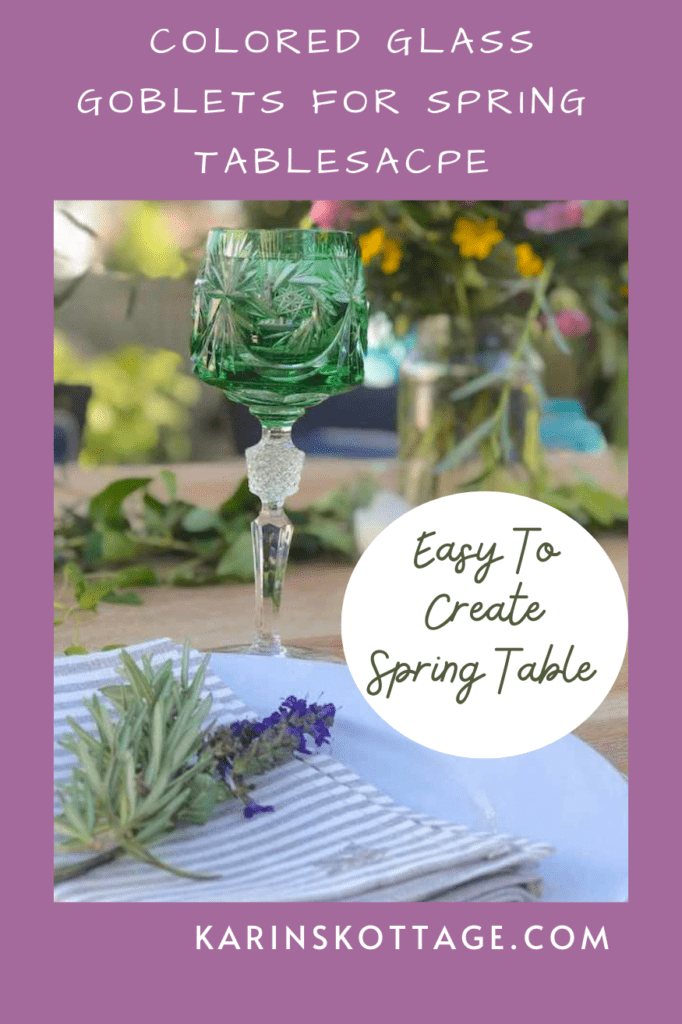 Bamboo placemats and white dinner plates
I started creating this tablescape using my favorite bamboo placemats and white dinner plates. I just love bringing in natural elements to my tablescapes especially when we are eating outside in the backyard in the spring time.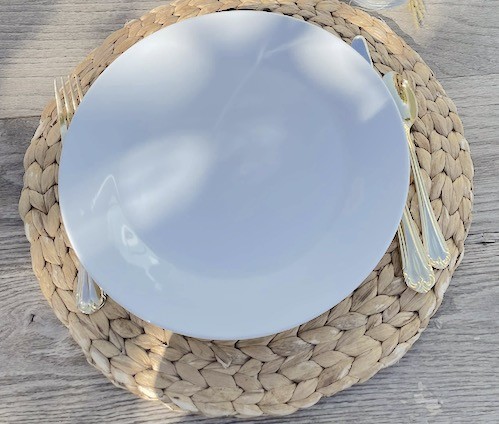 White dinner plates are always my personal choice. They show off the food so perfectly. I'm sure you have noticed most restaurants usually serve their food on white dinner plates for that reason.
Colorful Goblets
On my spring tablescape I absolutely love these colorful goblets that have been passed down to me from my grandma. The colors are so vibrant and really make my table sparkle.
For this tablescape I only needed to use two of them so i chose the pretty green and cranberry colored goblets.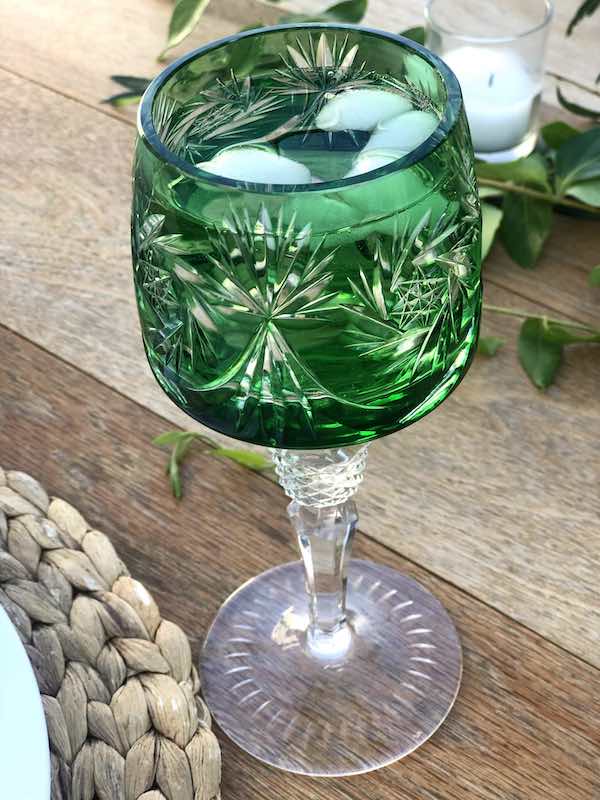 I did have 8 colorful goblets all together but one broke when we moved from Texas to Utah unfortunately. Someday I will have to replace it. They come in lots of different colors.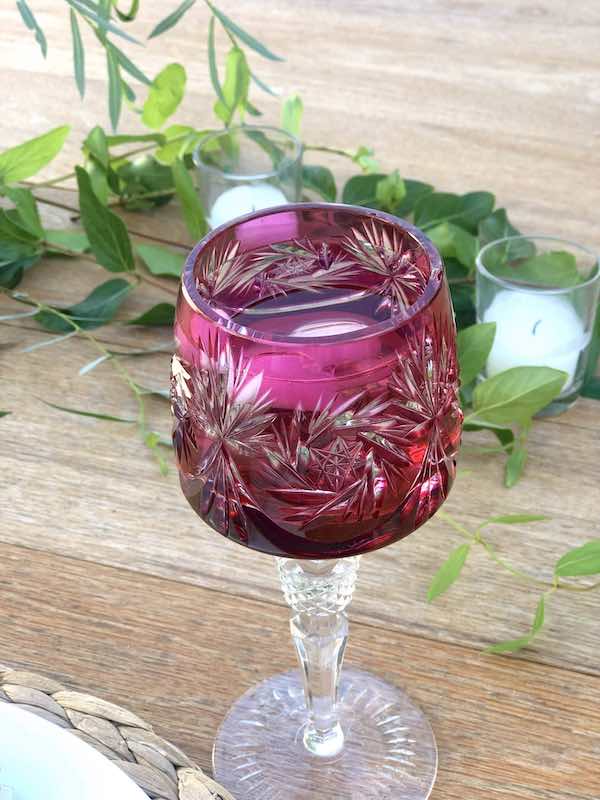 Striped Linen Napkins
I bought these striped linen napkins a few years ago from Crown Linen. They are gorgeous and look amazing even after washing. They look good wrinkled or pressed like this.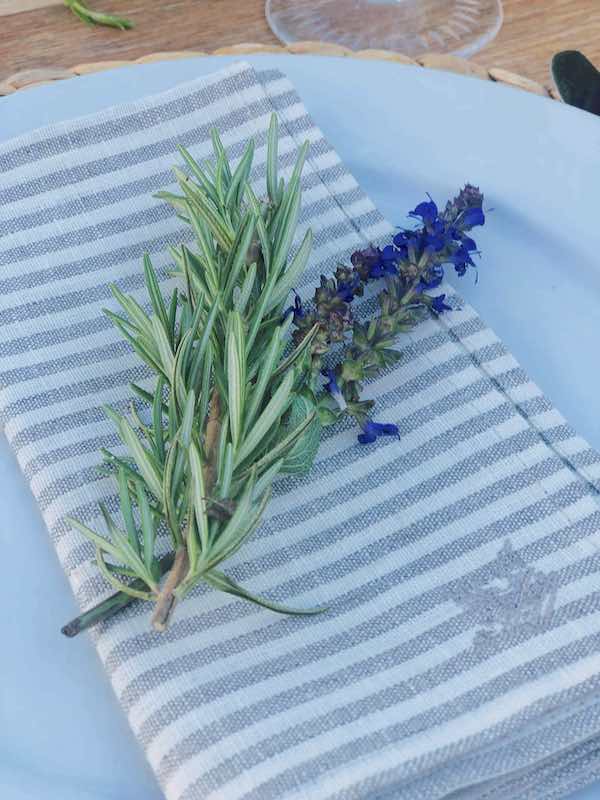 Adding a sprig of fresh Rosemary and blue salvia flowers from my garden create a special touch.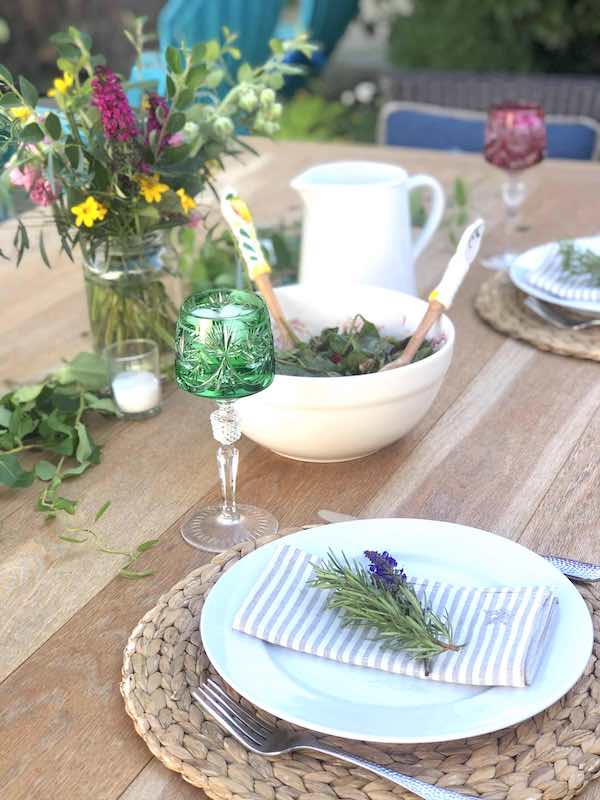 Cut greens and flowers for centerpiece
Cutting some greens from my garden and placing them down the center mixed with votive candles creates a pretty centerpiece.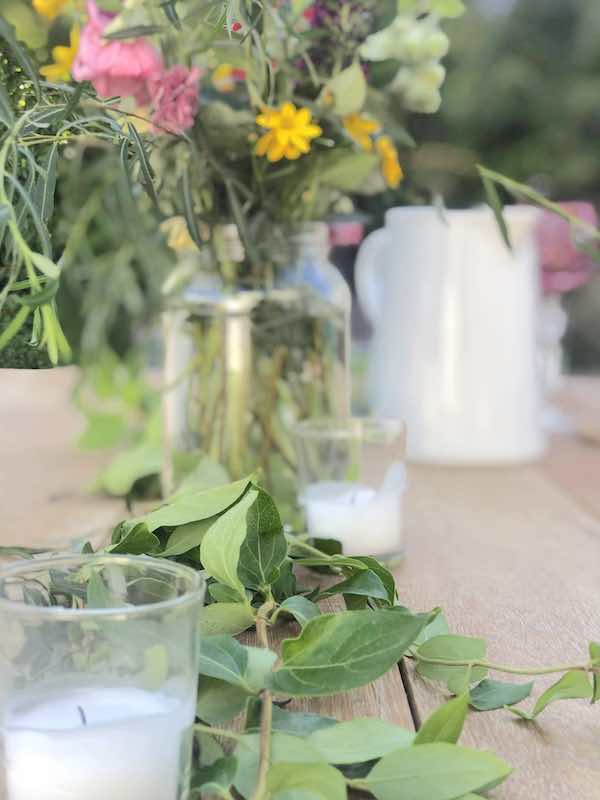 To add height I grabbed one of my mason jars and filled it with flowers from my yard.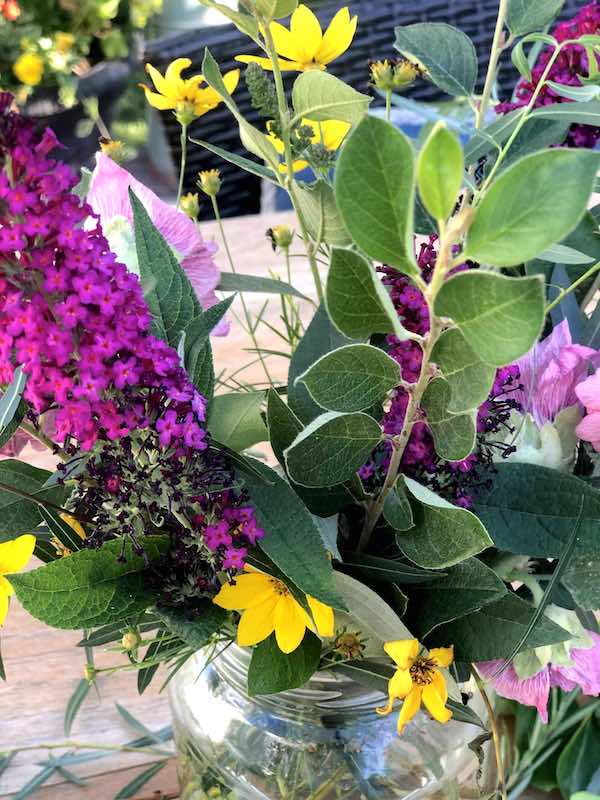 The deep rich colors of the flowers work perfectly with my colorful goblets.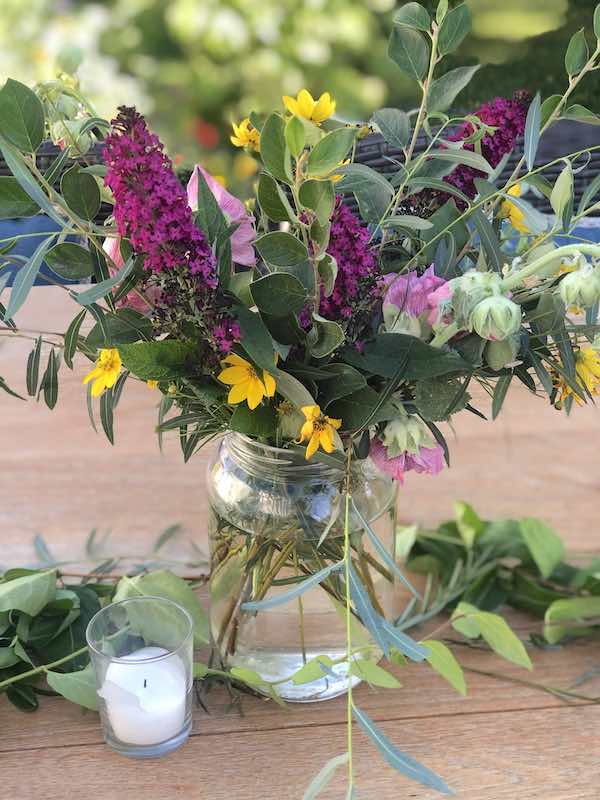 You don't need to spend a fortune on flowers for your tablescapes, just look around your yard to see what you can use.
Dinner for two
I prepared this lovely dinner for my hubby and myself. We grilled pork loin, zucchini and a spinach salad. This is such an easy dinner and always a favorite of ours.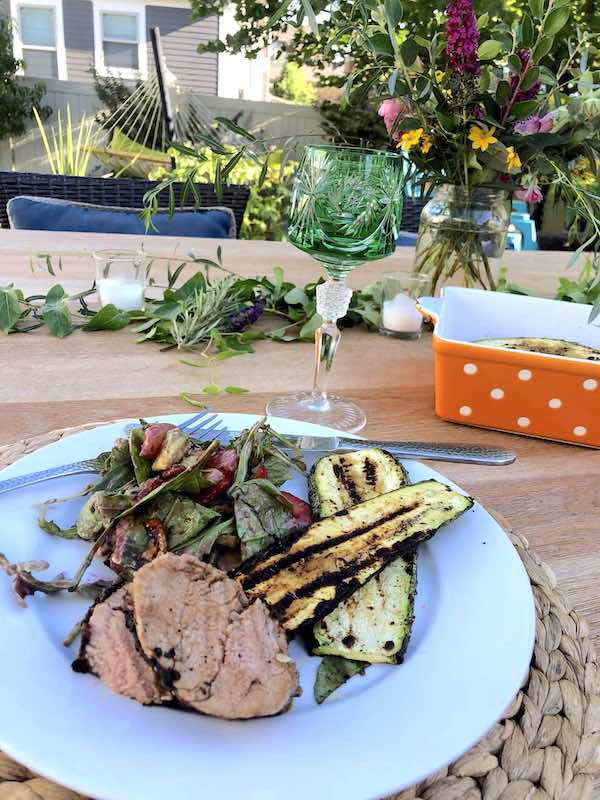 Grilling the pork loin roast is so easy. I marinate it in olive oil, beer can chicken seasoning, fresh garlic, lemon juice or balsamic vinegar and salt and pepper. Sometimes I add fresh herbs from my garden too.
More Karins Kottage Posts
Children's Easter tablescape in bright colors
Easter Tablescape in pink and yellow
Vintage Tablescape with tea cups
Shop Tablescape Items