If you are new here welcome to Karins Kottage linky party #311. Each week I host this linky party where everyone links up and shares all things creative. It is so much fun to highlight 4 different bloggers on all my social media accounts so that more people can be inspired by what you share I started this linky party many years ago on my other blog The Style Sisters and have loved getting to know so many amazing bloggers like yourself.
This week I am highlighting some beautiful spring/Easter ideas. You will learn how to make twig charger plates, how to decorate Easter eggs in a new fun way, How to refresh your patio and how to decorate a tin can! Please stop by these 4 amazing bloggers and show them some love by leaving a comment.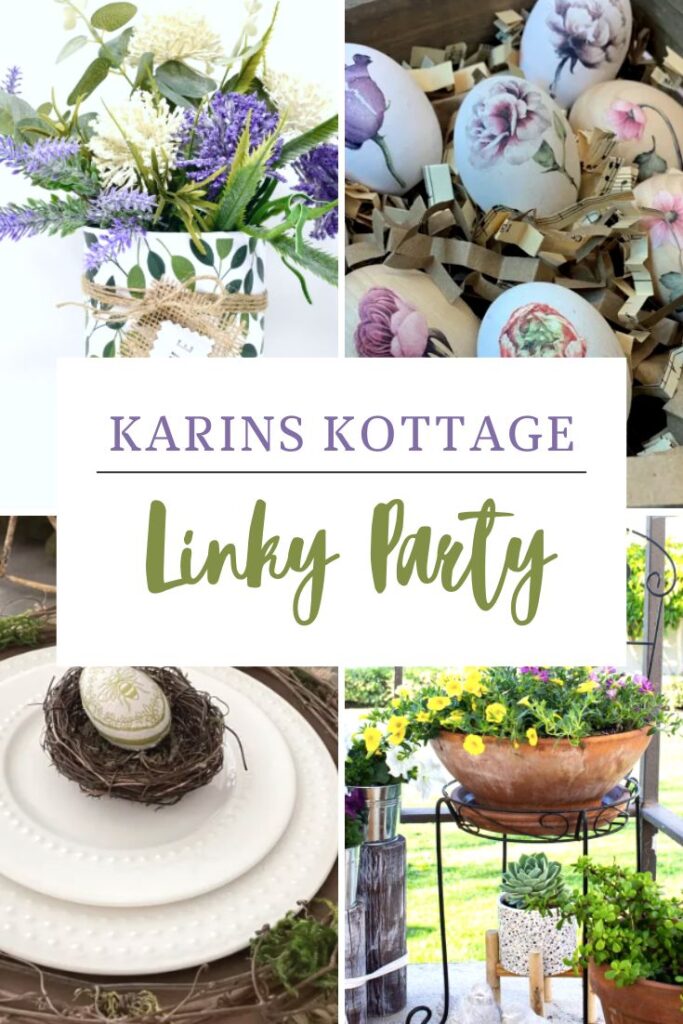 Highlights from last weeks linky party
An organized season gives an easy tutorial on how to create these beautiful twig chargers. Would you believe the chargers started out pink? This whole look is just beautiful and ready for Easter or any spring dinner party. I love how they turned out.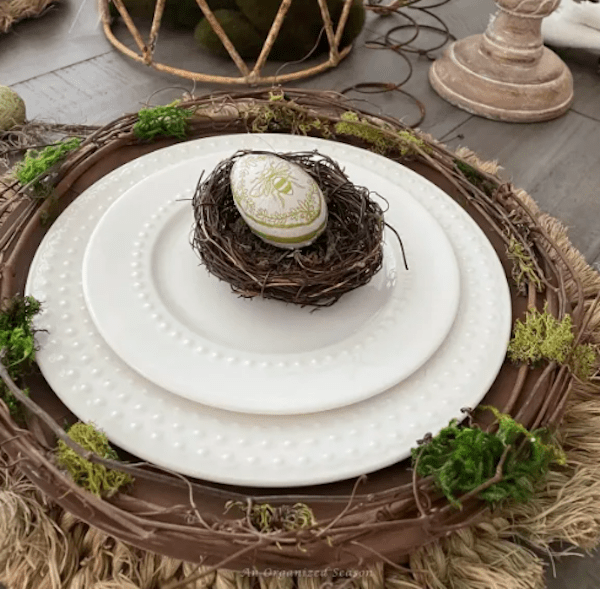 Have you ever used transfers to create Easter eggs? I haven't either but I sure plan to now after seeing these! No making a mess with dye and these look like something you would see in a cute gift shop.
The House on Silverado even displays her eggs on her homemade crinkled paper to give it the look of straw.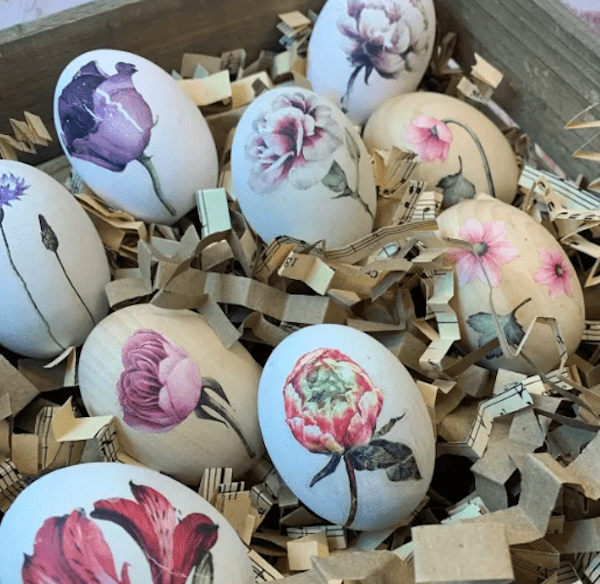 Need ideas on how to refresh your patio even a small apartment patio like this? My wee abode gives great ideas like using different kinds of containers and colorful flowers. Wait until you see her metal window box and where she hung it.
She shares several fabulous ideas that anyone can use.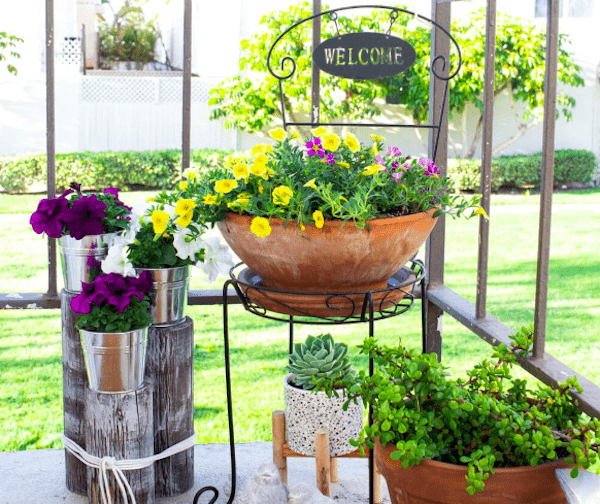 How amazing is this tin can!
Wait what? Yep this is your regular everyday tin can that Southern Sun Flowers magically transformed into a planter.
A little paint and scrapbook paper turned this into a darling planter. What a fun and inexpensive gift to make for a friend!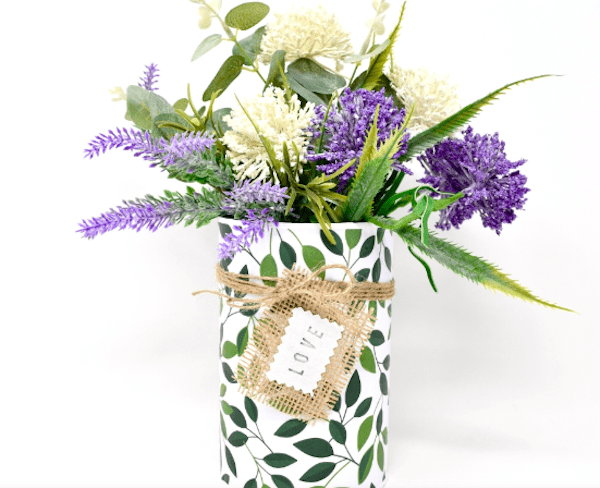 Karins Kottage Happenings
I am in Cancun right now just enjoying some warm weather and relaxing. I have been off the grid today and that is why I am running late with the party.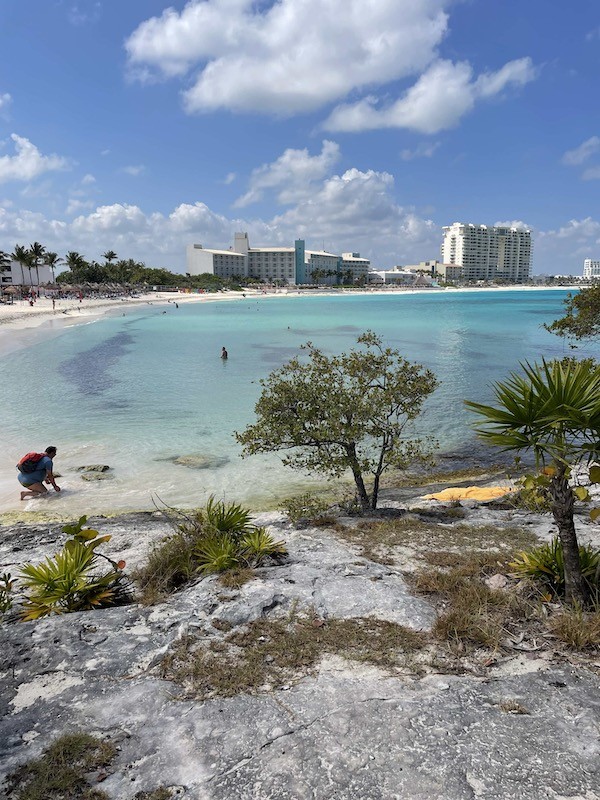 Here is a couple of fashion posts of vacation wear. I am wearing the white on white outfit as I write this.
We are heading out for my hubby's birthday dinner.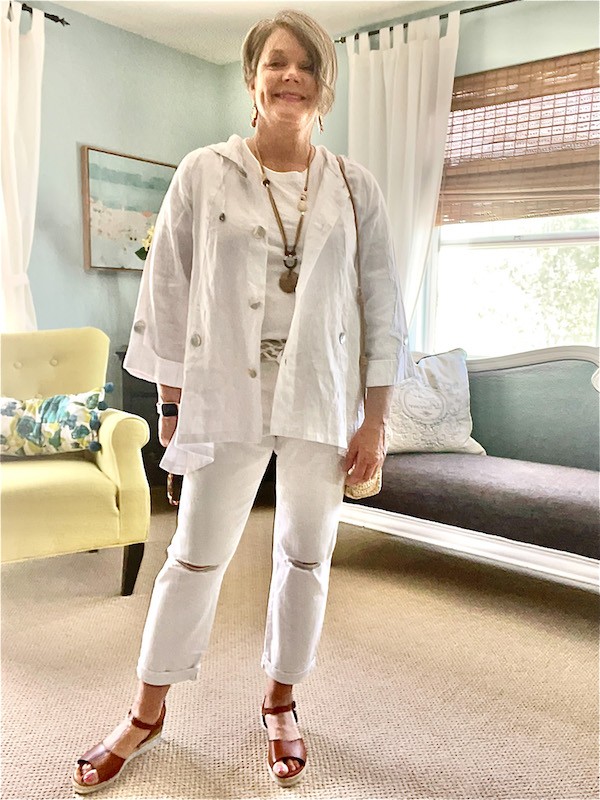 Remember my polka dotted palazzo pants? I wish I would have brought them on this trip. They would be perfect for the evening.
Oh well next time 😉
Linky Party
Link up and share your creativity!