You all hit it out of the park at last weeks Linky party! Today I am sharing even more creative Valentine ideas from last week. Mini chocolate cheese cakes, a pink and red tablescape for two, a Valentine dessert table and a unique way to use old bed springs!
Every week you amaze me with your lovely creative ideas, recipes, tablescapes, and decor ideas. There are posts about decluttering, travel ideas, things for kids, sewing, crafting etc. I love it all! Thank you my sweet friends for following along, linking up and being here each week.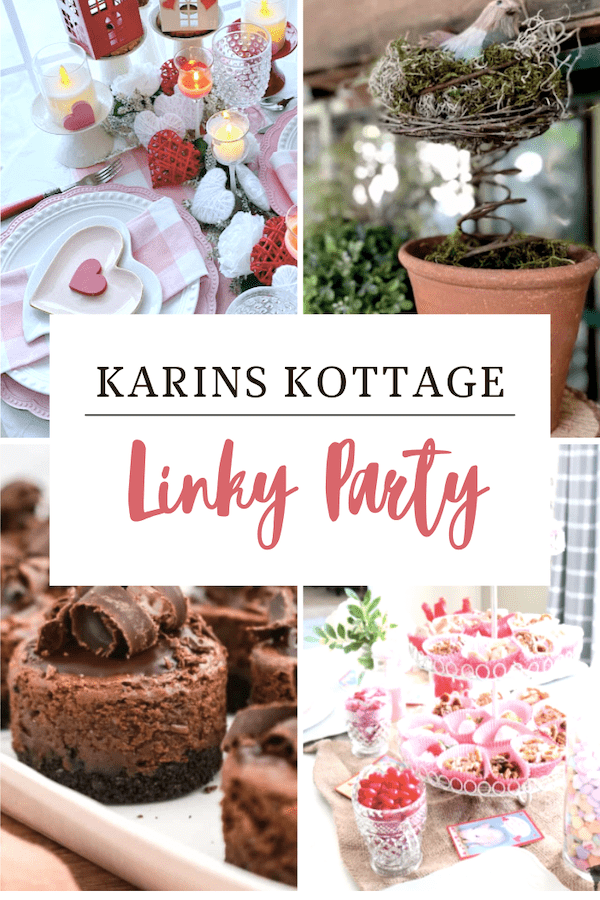 More Creative Valentine Highlights
I had to start off the Valentine highlights with these spectacular looking chocolate cheesecake cupcakes from Walking on Sunshine! Is your mouth watering yet? Mine is! They start off with an oreo crust and topped with ganache!
Hello amazing!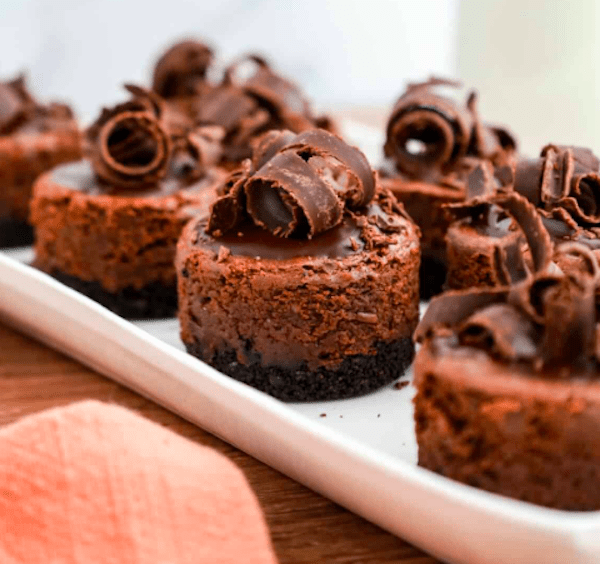 You all know how much I love a pretty tablescape. Dining Delight has put together a really pretty red and pink Valentine tablescape for two. I love how she set it in front of a window. Those pink and white checked napkins and pink heart shaped dishes are calling my name!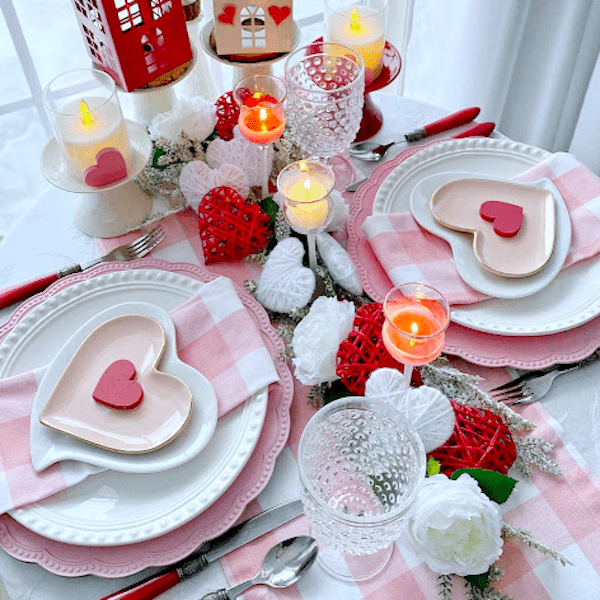 WM Designs is sharing 10 fabulous old bed spring crafts. Using a spring in a pot to hold a birds nest is such a darling idea and just wait until you see all the others. I am always in awe of how people can turn trash into treasures. I think this would be so cute on a table for Easter!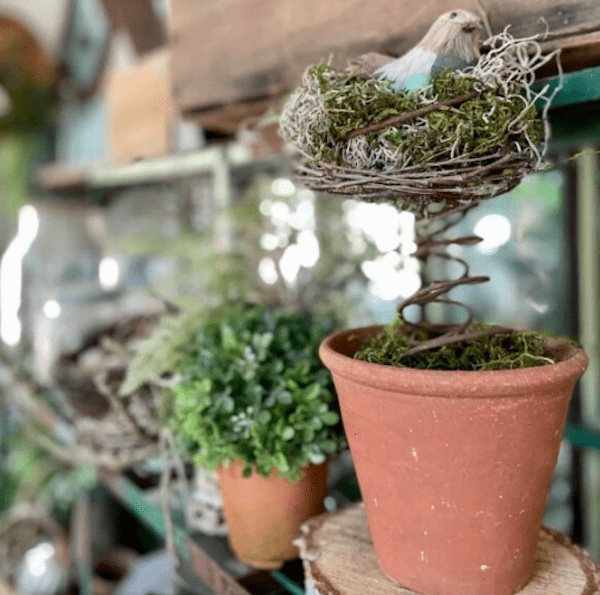 The Crowned Goat is sharing 25 DIY Valentine gift ideas. This is just one of her fun ideas- Create a Valentine dessert bar for your friends and or family. What a fun way to treat your guests.
I like her idea that you don't have to prepare an entire meal just a fun dessert bar.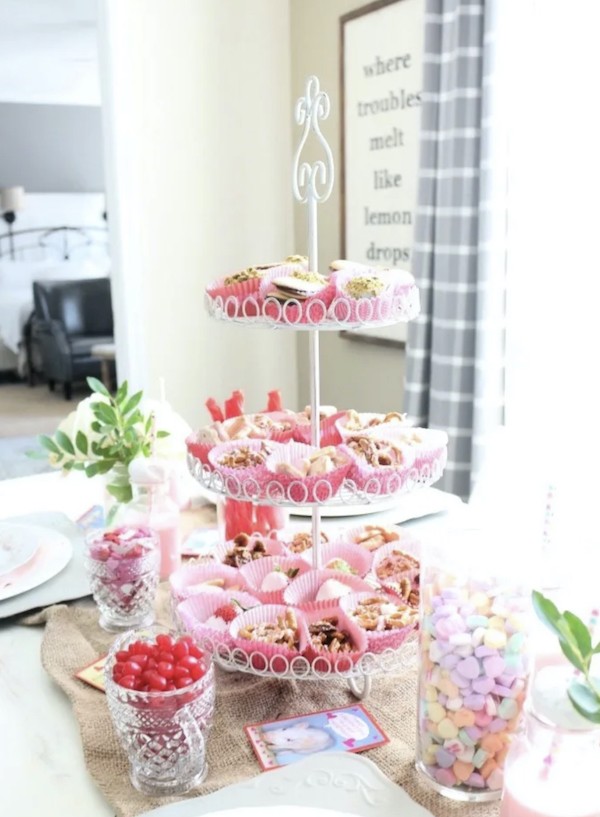 Kottage Happenings
I recycled my DIY Anthropologie knock off fluffy white wreath into a Valentine's wreath. I sewed up some simple red velvet hearts to add to the wreath that you can see here. The best thing about this wreath is that the hearts are not permanent so I can still use this wreath for other holidays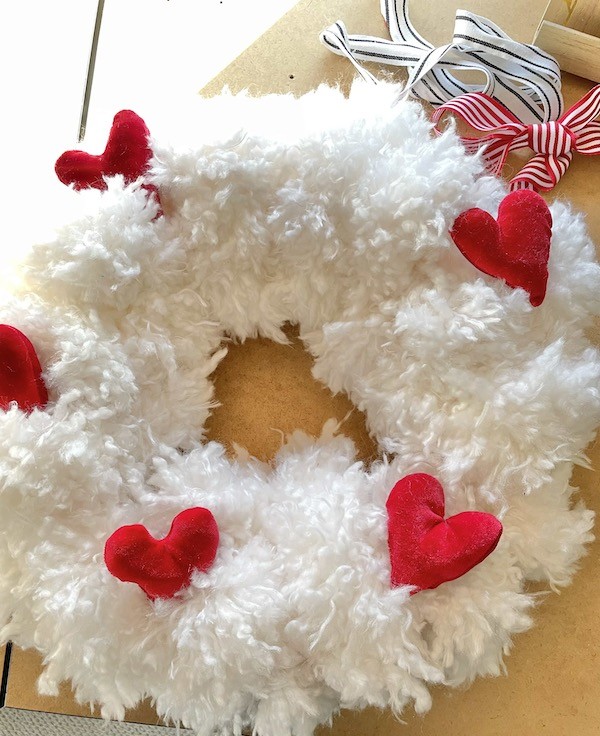 This is an amazing chicken dish that you will want to keep on hand! I have been making this since the 80's and 90's! Buttery parmesan chicken and roasted vegetables.
I promise your family and friends will think you are a master chef with this delicious meal! Plus it is super easy!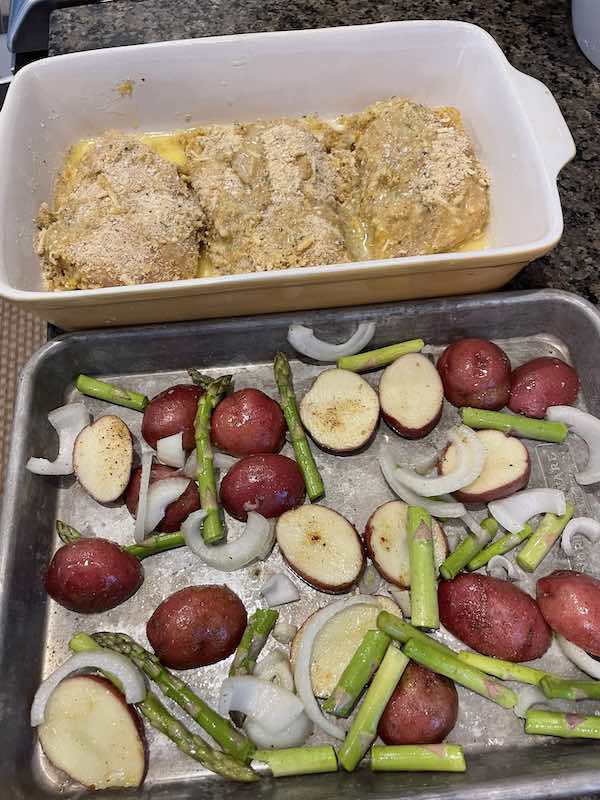 My granddaughter and I are making a quilt from leftover fabric. This is squares from when I was making masks for COVID. I am excited to be able to use them for something fun like this. It seems like just yesterday I was sewing her this darling dress for Easter!
P.S. I have never quilted a quilt on my sewing machine…so wish me luck. Any tips please leave me comments below.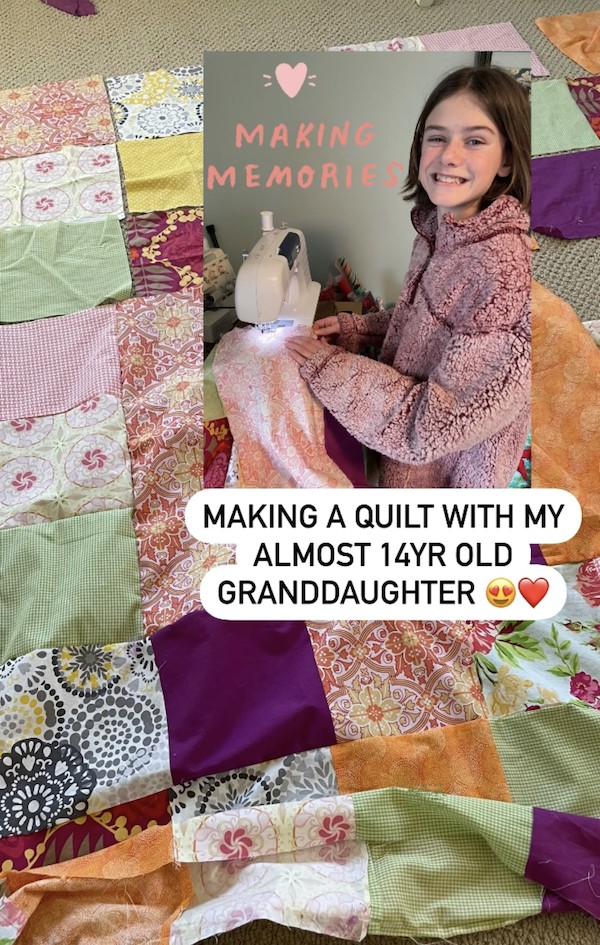 Shop for Easter

Linky Party