Hello my friends! Hope you all had a wonderful Christmas and are gearing up for the start of 2023. I am happy to share some great ideas for Karins Kottage Linky party end of 2022 from last weeks linky party.
We usually spend New Year's Eve at home with our family and so I was thrilled to see a few NYE treat ideas that would be fun to make for the grandkids. I also am loving the idea of using copper and neutrals for Christmas and 10 tips to make overnight guests comfortable. Here are the 4 blogs I am highlighting this week.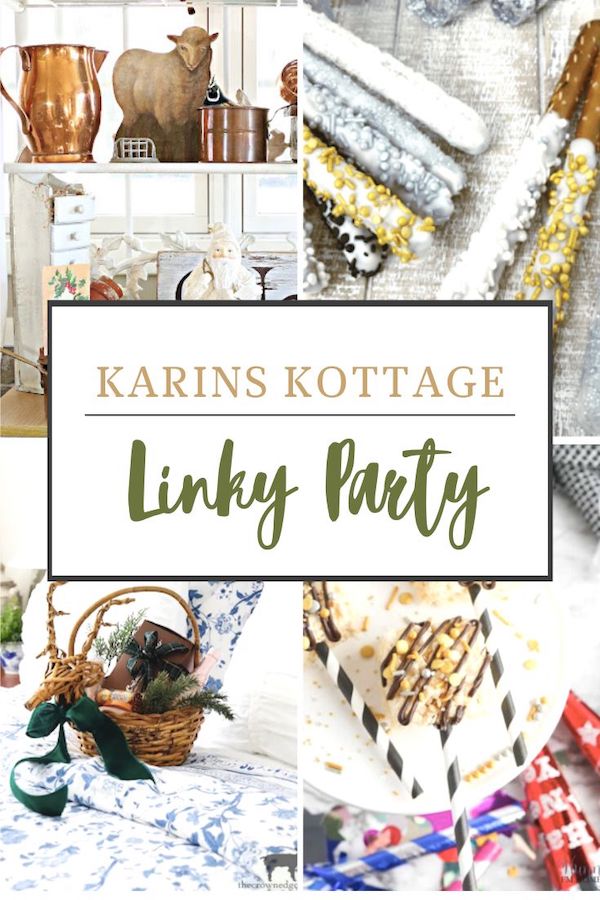 Karins Kottage Highlights
Hunny Im Home DIY is sharing some cute NYE Rice Krispie treats. So simple and yet look really festive and the grandkids will love love these!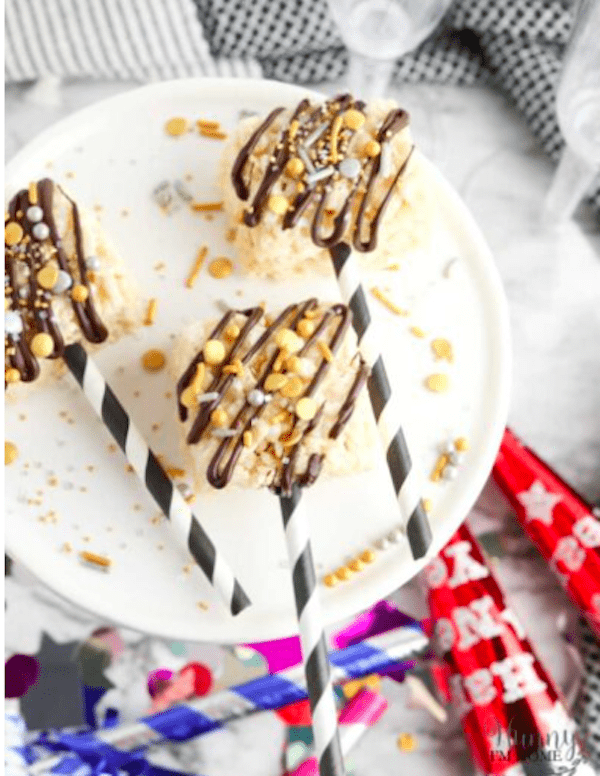 Always a favorite are dipped pretzel rods with gold silver and white sprinkles. I have made similar ones for Valentine's day. Sweet and salty is always a favorite snack for young and old! Premediated leftovers is sharing her tips and tricks.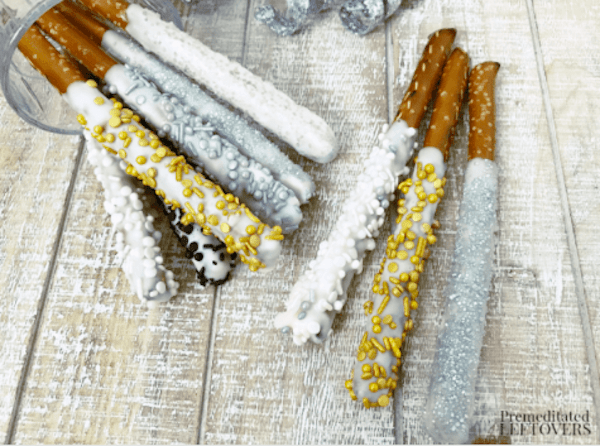 I have started a small collection of copper and I just love this idea of incorporating them into my Christmas decor. Common Ground always has lots of tips and ideas on how to decorate. Make sure to pop over to get her ideas.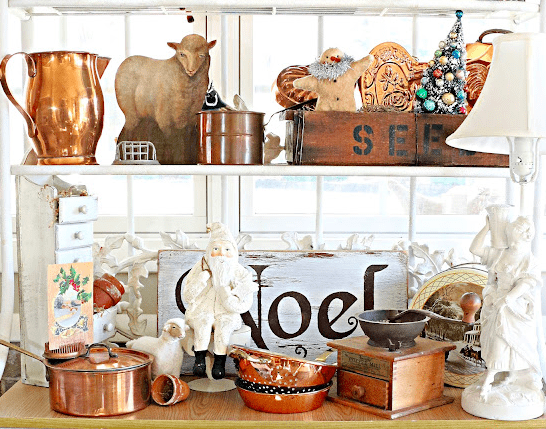 I want to go stay at The Crowned Goat in her guest room! I really loved reading her ideas on how to make it more comfortable for guests. We have a lot of guests stay with us at times and these 10 tips are great! This welcome basket is just one of her fabulous ideas!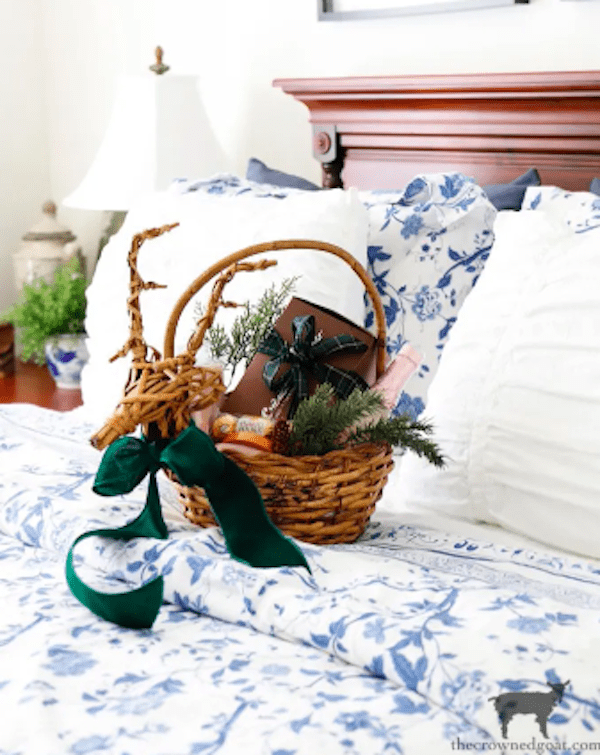 Karins Kottage Happenings
We celebrated Christmas eve with our daughters and their families and it was so much fun. We made homemade pasta together. Our oldest daughter is vegan and it has been tricky to find yummy vegan recipes that all the family would like. This year I decided to try out a few new vegan appetizers. Vegan bean toast was really yummy and everyone enjoyed those.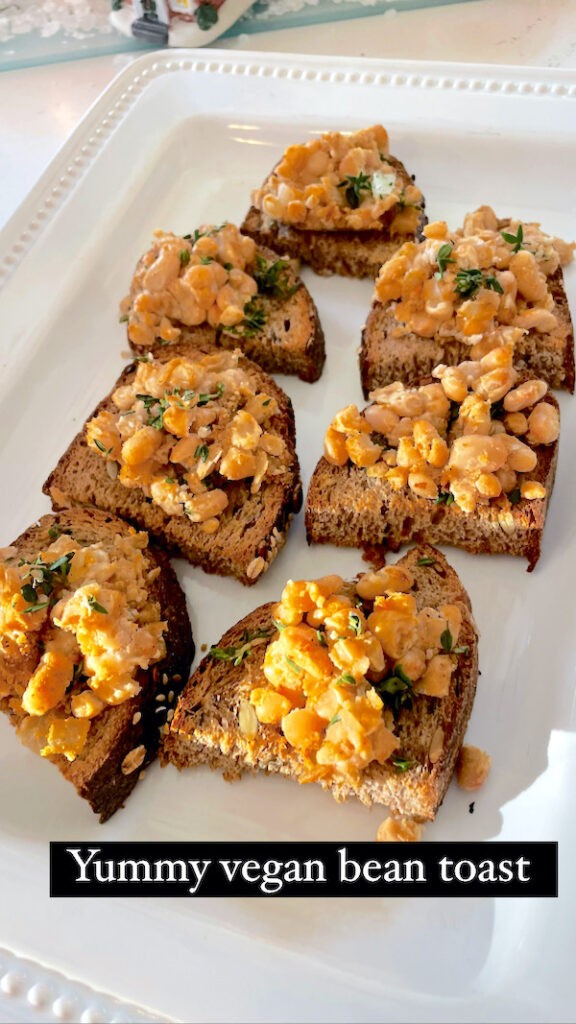 I also made roasted sliced yams with marinated avocado that was REALLY good too.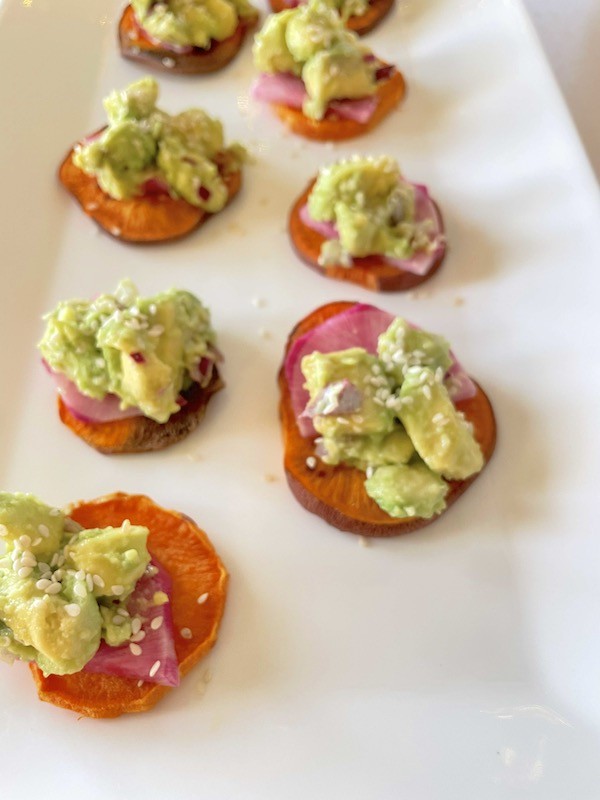 For dessert I made my chocolate torte (not vegan) as well as some really scrumptious vegan gingerbread cupcakes! I am telling you these were the best cupcakes ever!
All recipes will be posted this week so stay tuned.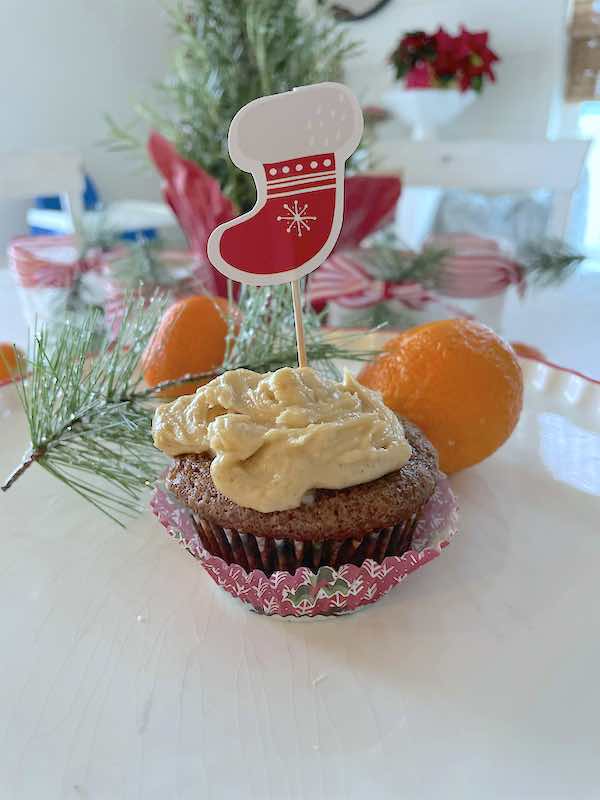 Linky Party
Would love to see all your decor ideas for the new year as well as healthy recipes.
Happy New Year everyone!