So happy to host Karins Kottage linky party #280! Each week I choose to highlight some of you great bloggers. Creativity is something I crave! Don't you? Thank you for sharing all your ideas and inspiration each week. This week I am highlighting a beautiful floral watercolor, DIY painted pillows, ocean swill cupcakes and a beautiful outdoor sunflower tablescape.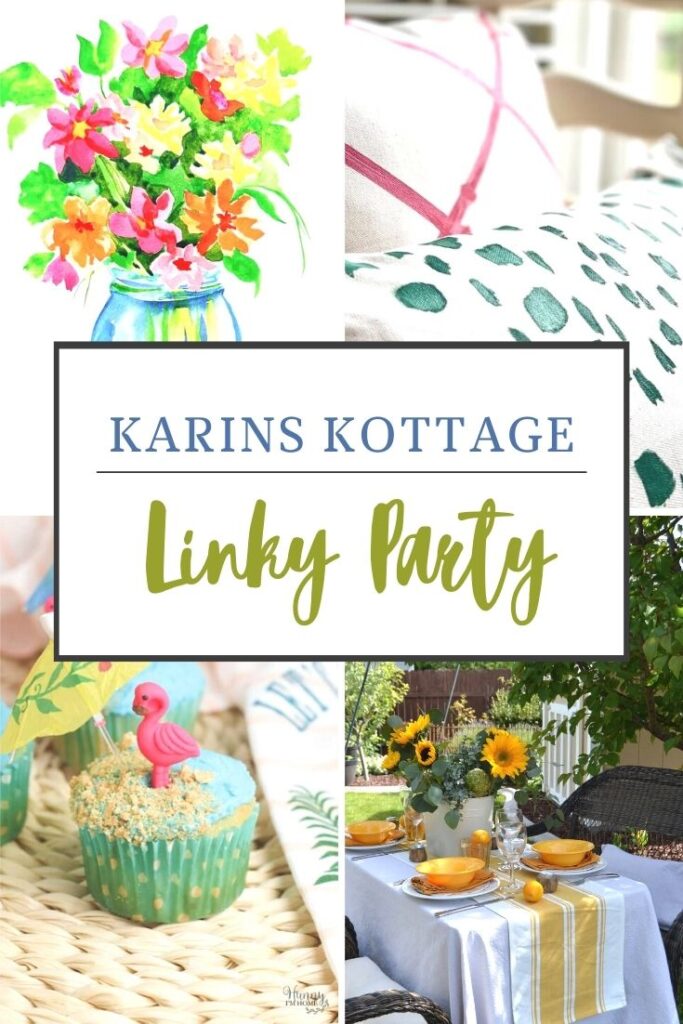 Karins Kottage Happenings
Last week was my birthday and my daughter's 35th birthday….how is that I have a 35 year old child?! We enjoyed spending time as a family, swimming and having BBQ's. It was nice to just relax and enjoy being at the lake and paddle boarding.
In case you missed my latest posts-
Crunchy French toast recipe This is a scrumptious recipe and you will love it!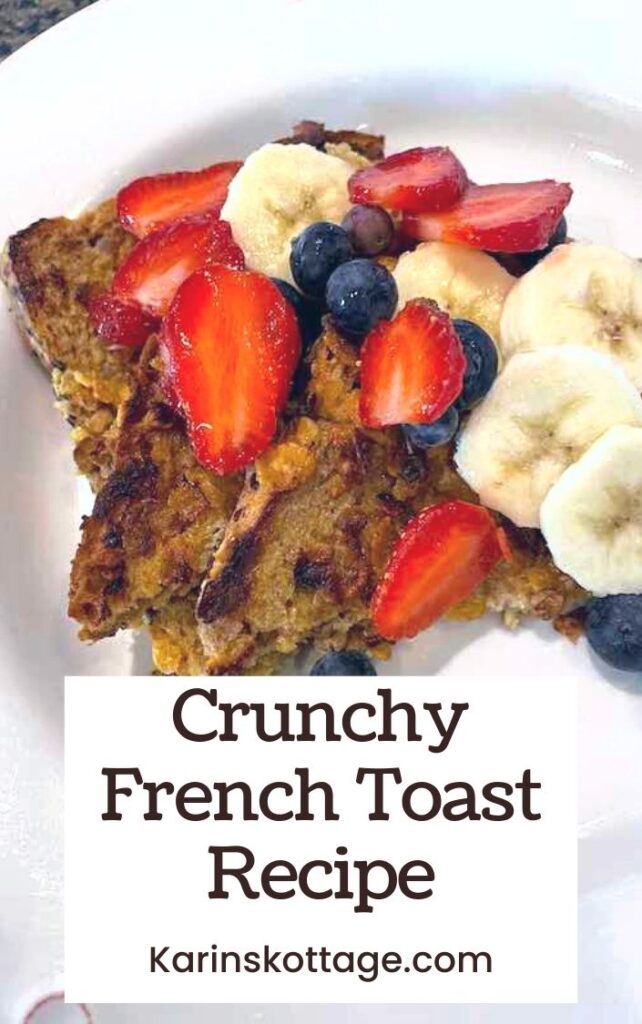 Easy summer outfit 4 ways I have put together some easy and cute outfits for summer that I think you will love.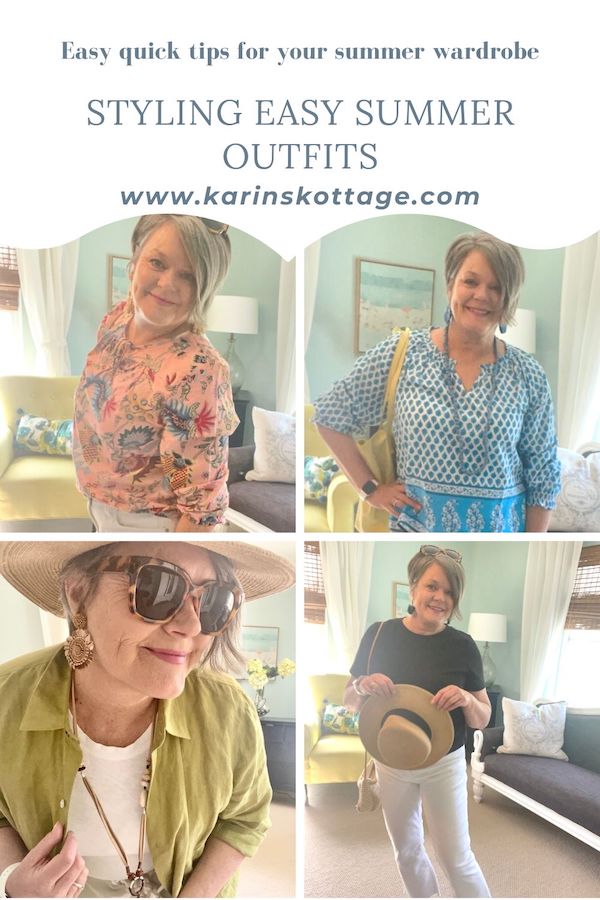 Chilled cantaloupe cucumber soup This is so refreshing and delicious and perfect for summer!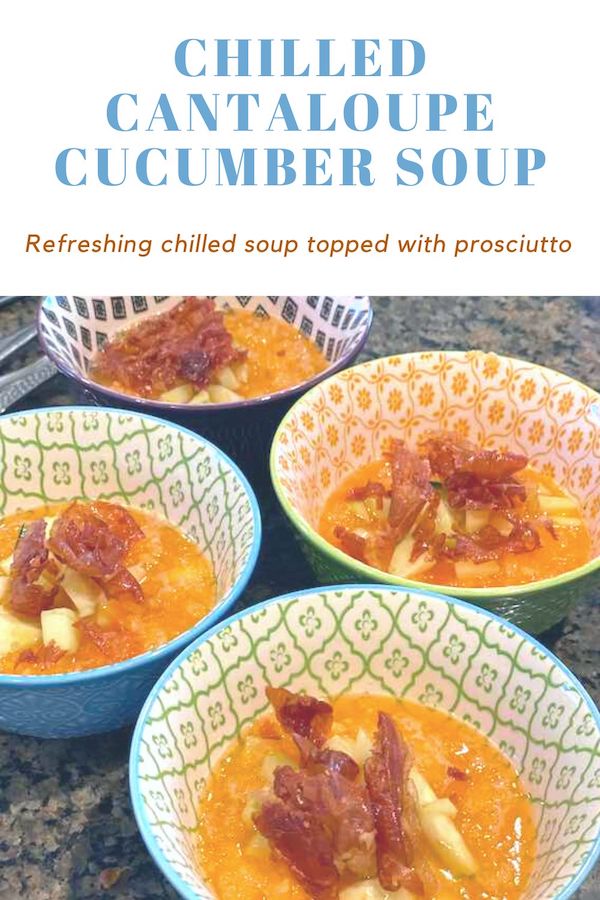 Linky Party Highlights
I would love to dine here in My Hubbard Home's backyard. I love the sunflowers and yellow bowls. You need to see the entire post Rachelle always does beautiful things!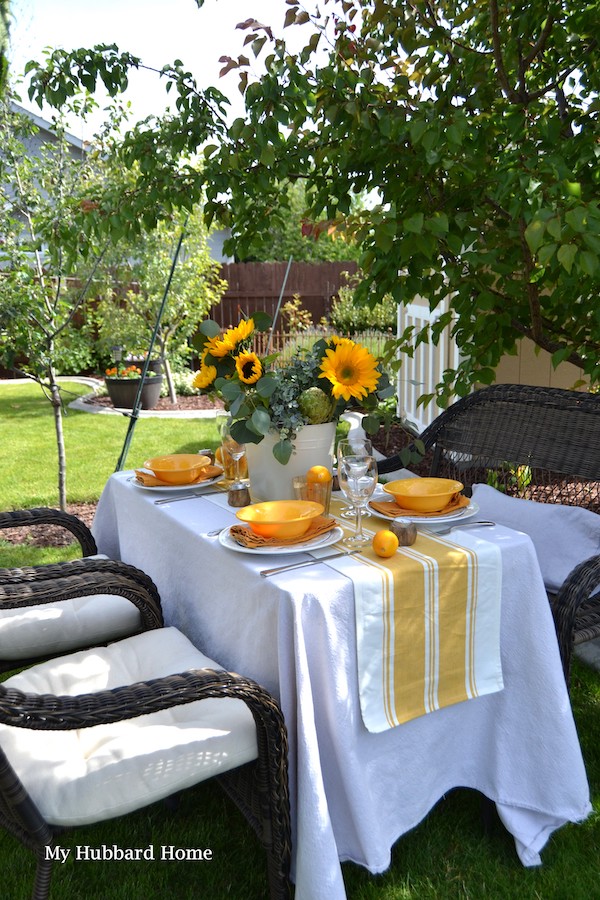 How cute are these DIY painted pillows! Perfecting places has a great tutorial on how to make these.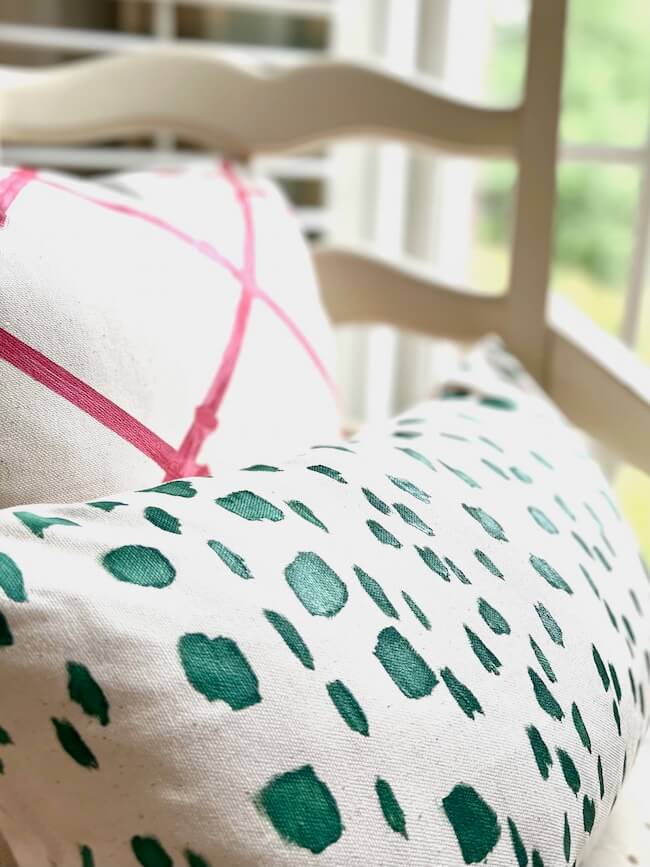 I am a sucker for cute cupcakes! These Ocean swirl beach cupcakes are just adorable. Hunny Im Home shares how she make them. They remind me of my crabby cupcakes that I made for my grandkids.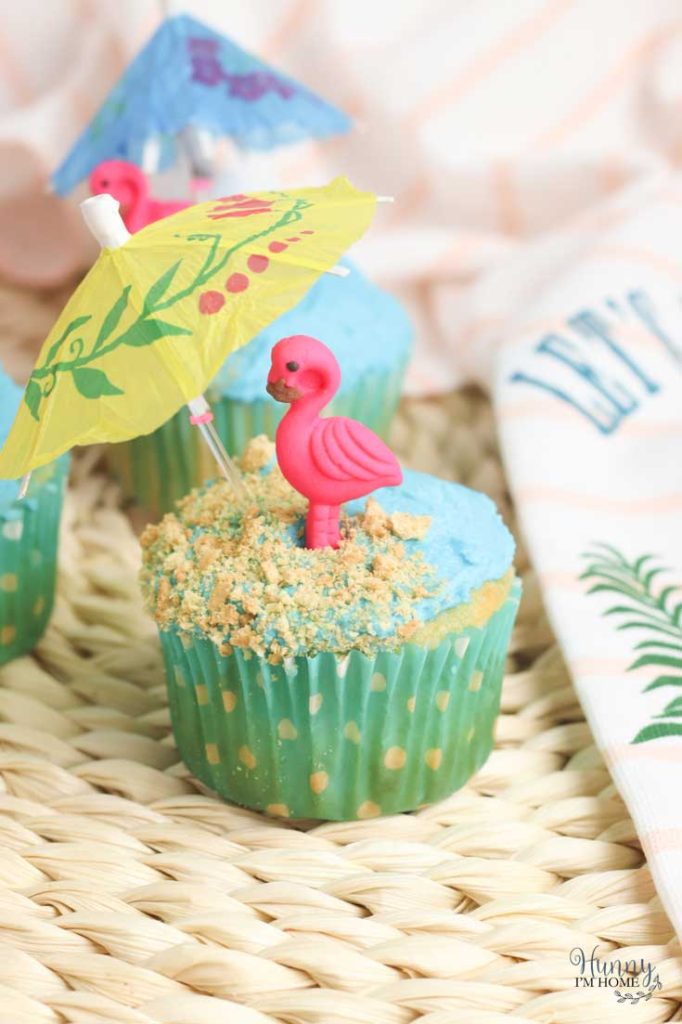 I love love water color artwork. The Painted Apron is always creating beautiful artwork. I love how she shows how she created this. If you are not into painting it yourself she does offer the for sale on her blog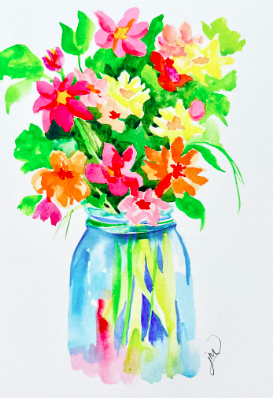 I just posted a new fashion post today! Let me know what you think! Click to see my post.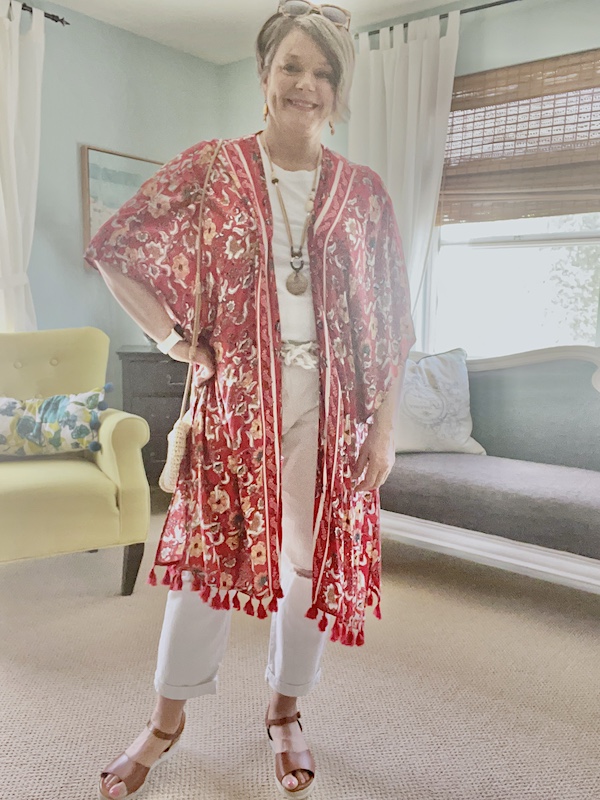 Shop
Linky Party