For todays Karins Kottage linky party, I am highlighting some fun flowers basket that are perfect for spring from last weeks linky party.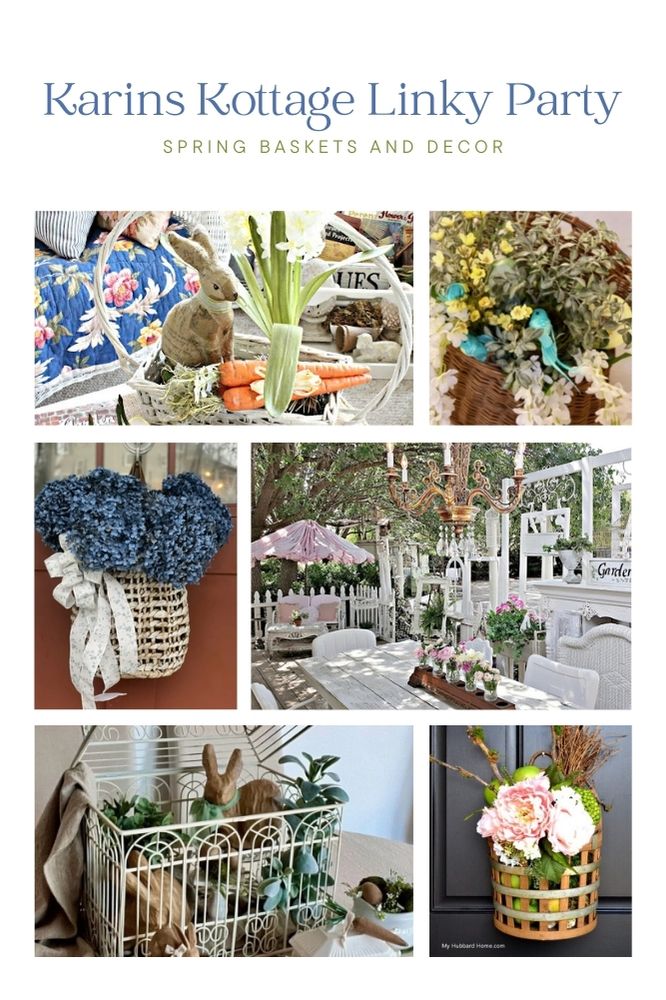 I am amazed at all the fun spring flower baskets that many of you linked up. They are all unique and pretty. Plus a beautiful shabby chic backyard patio all decked out for spring. You are going to love these ideas!
Spring Flower Basket Ideas
My Hubbard home shares how she created this beautiful wooden flower basket. She only used one faux flower bouquet, some twigs and few other things to create this in 10 minutes!
I need to make one for my front door!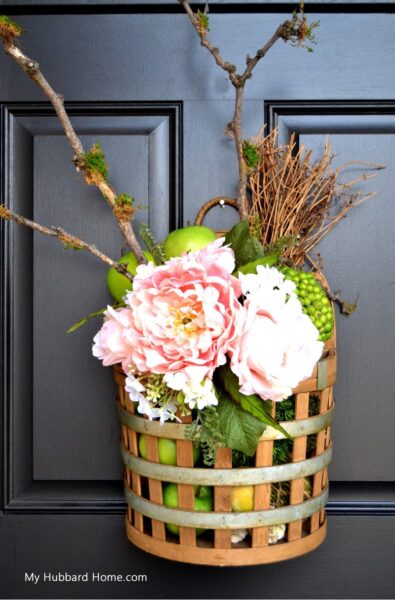 This beautiful trash to treasure flower basket was created by Saved from Salvage. The basket was covered in mildew. Dry brushing it with white paint made it new again. I never knew you could paint hydrangeas. You need to see her tutorial. I will be saving my dried hydrangeas from now on!
Here is another similar looking basket.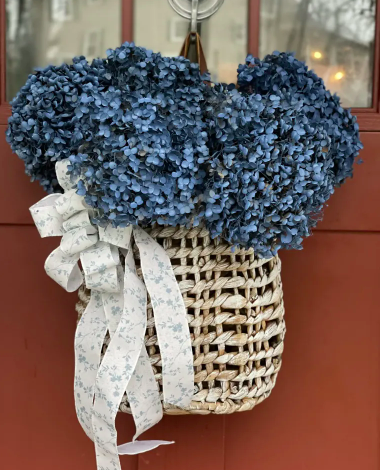 This adorable flower basket is made using an antique fishing creel!
The antiqued journey shares how to make this using faux flowers, little birds nests, rope and twine.
There are some great tips and ideas on her blog.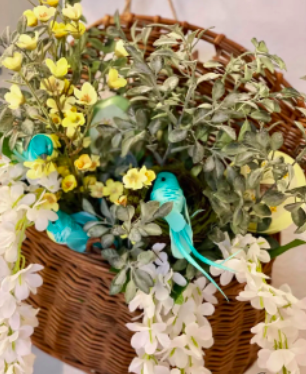 South house designs put together an Easter buffet table vignette using a bird cage.
Filling the bird cage with faux greens and little Easter bunnies.
She uses a common color theme throughout her display.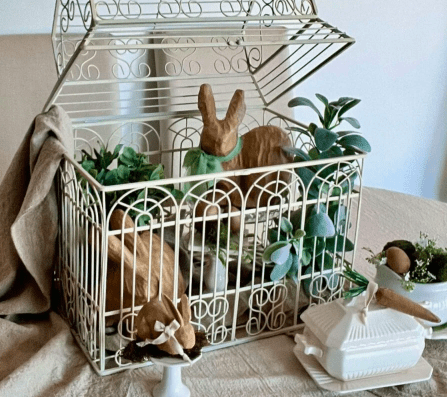 Common Ground made a darling Easter basket vignette filled with a paper mache bunny, flowers and faux carrots.
I love how she placed this on her coffee table with a vintage Home and Garden binder from the 50's.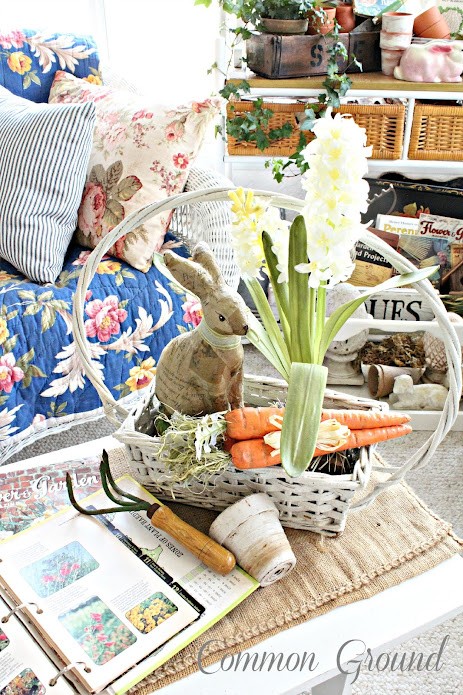 A beautiful shabby chic backyard patio
Penny treasures has a spectacular spring backyard patio sitting under some Bradford pear trees that are in bloom.
Penny shares how her backyard patio has changed over the years.
They always enjoy eating out there Al Fresco but it is always better and special in the spring.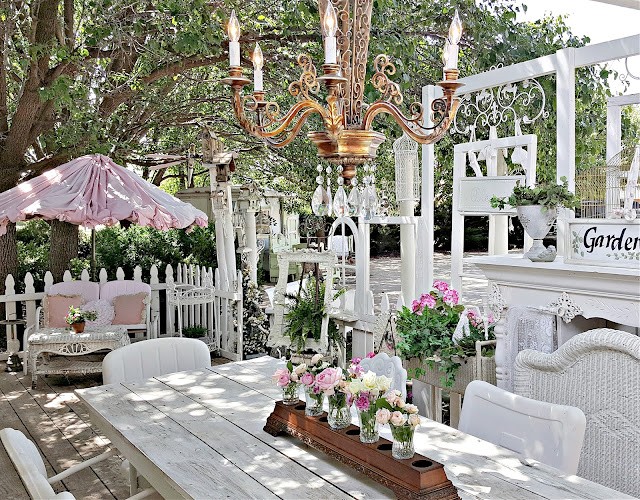 Karins Kottage Happenings
New carpet
Here is what I have been up to lately. We recently put new carpet in our house and I am in love with it! It is a soft berber. You can see the other rooms here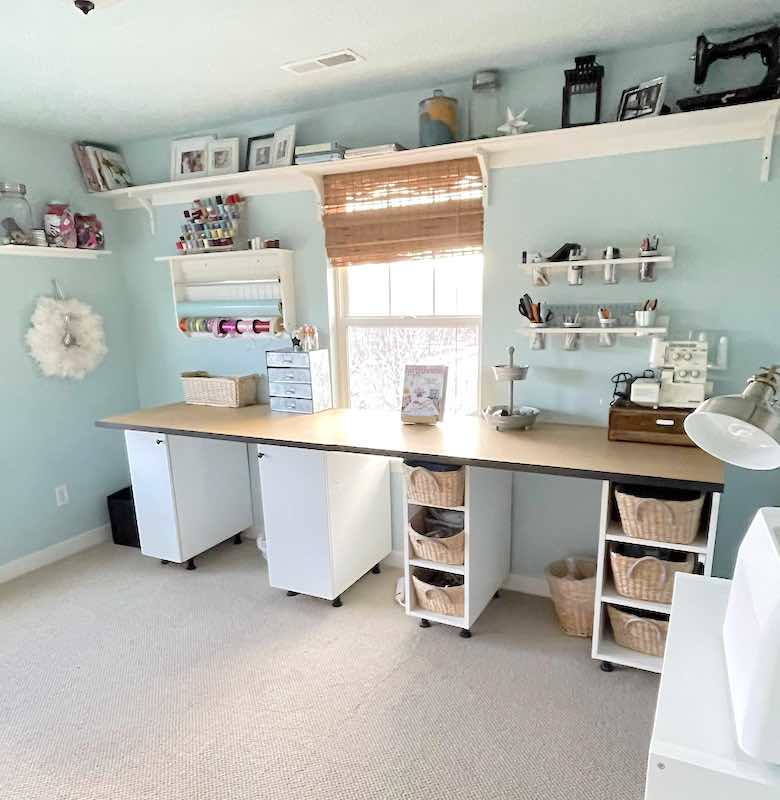 Cheesy penne eggplant dish
I tried a new recipe and it was super easy to make. An Italian pasta dish made with marinara, basil and penne pasta.
Cheesy penne eggplant dish and it is soo delicious!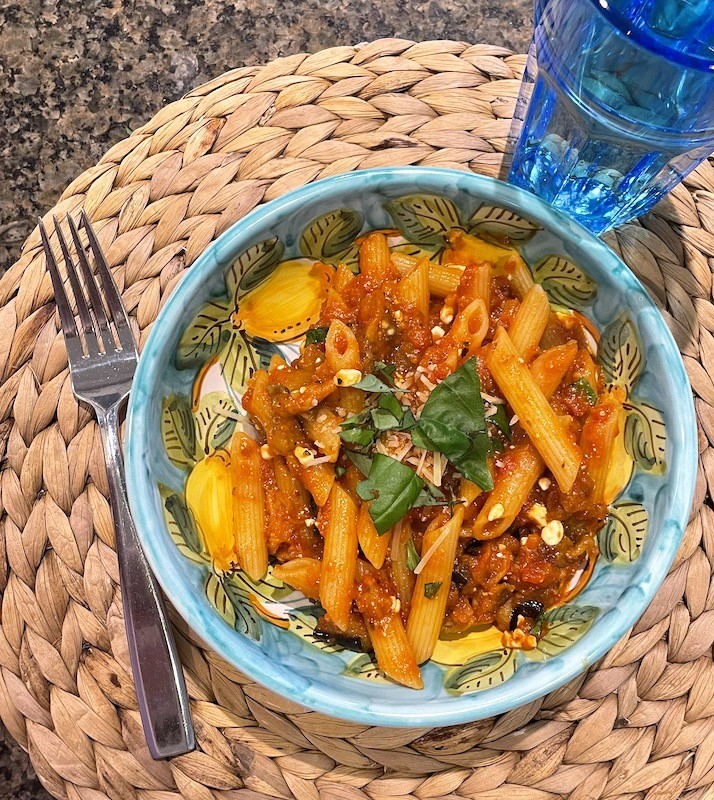 Chocolate chip cookies with apple cider vinegar?
I also tried a new Chocolate chip recipe made with apple cider vinegar. I know how weird right? But they turned out sooo good! Try the recipe.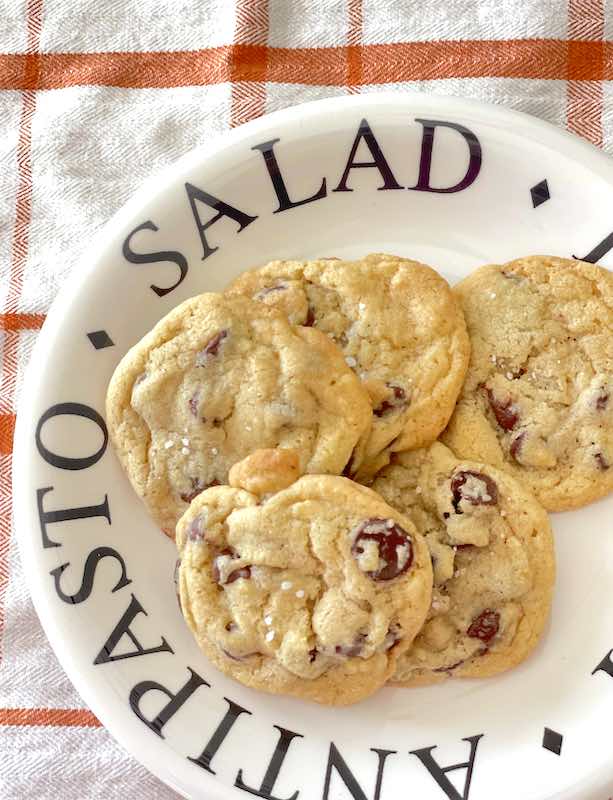 More of my Linky parties you might have missed (click photo to go to the party)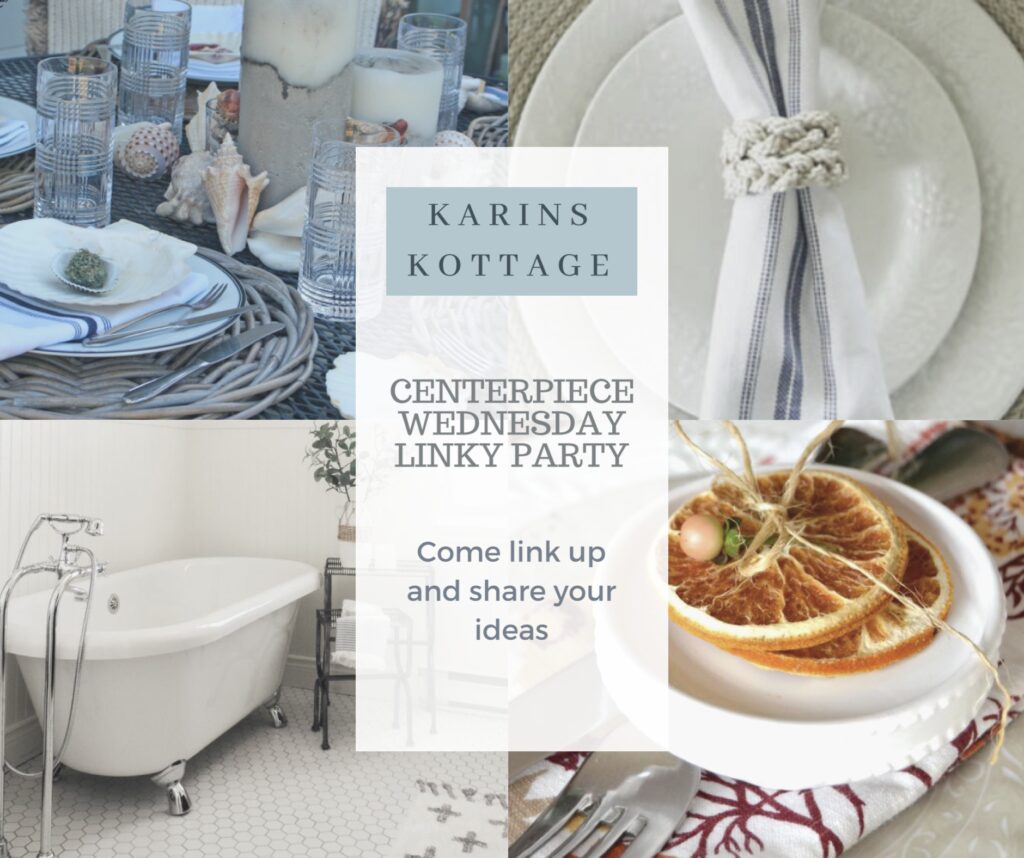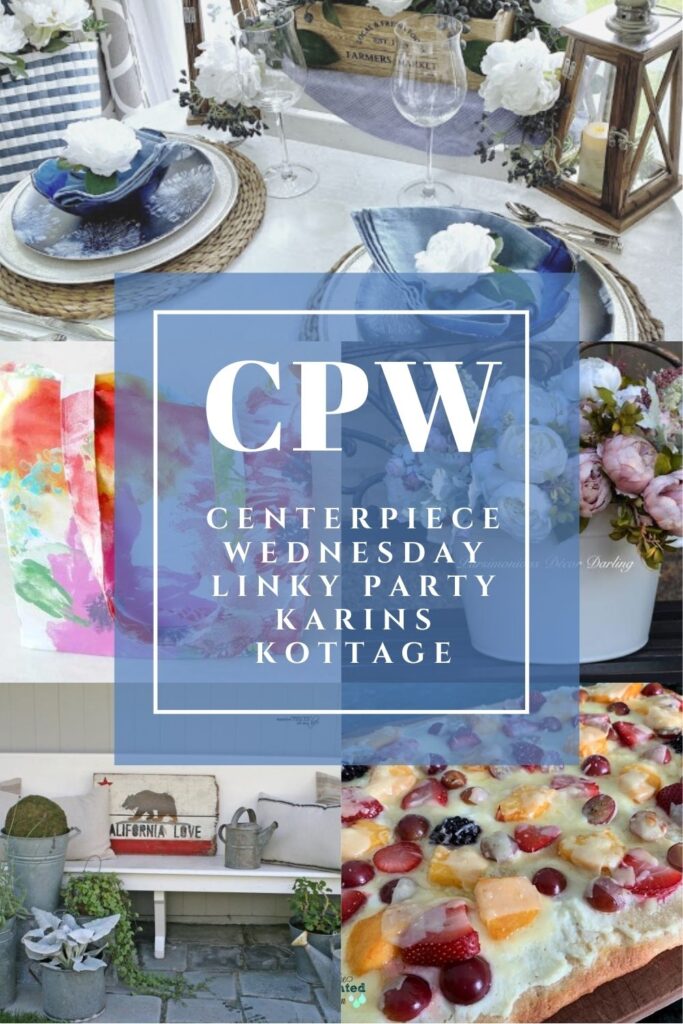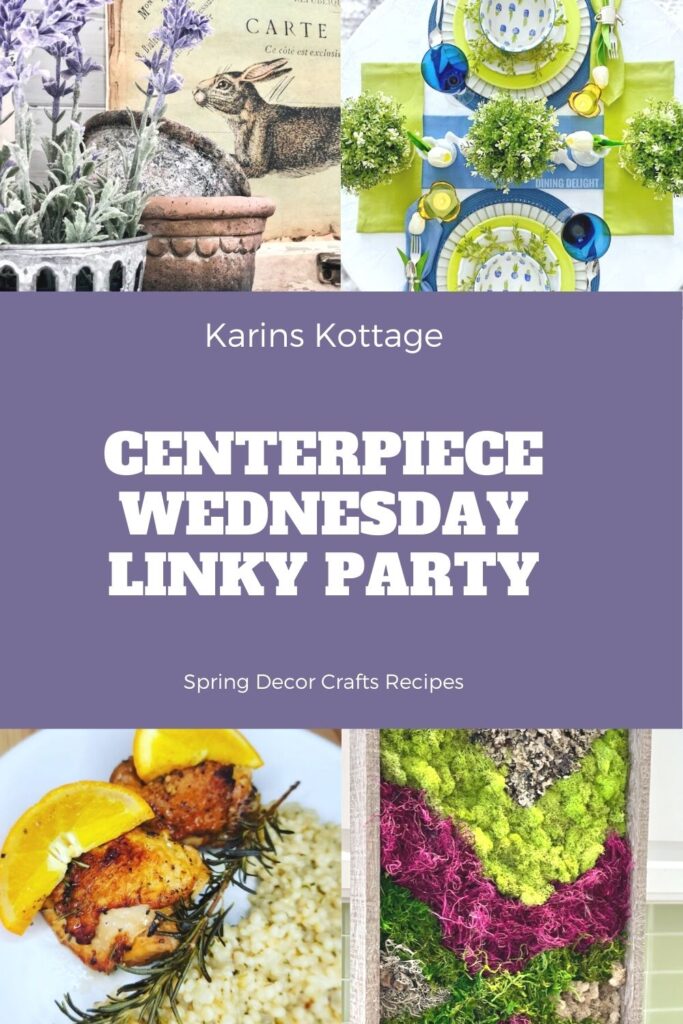 Linky Party
Shop