Since Christmas I have not decorated my sideboard in my dinning room. Yep…. all my glass domes are just sitting there empty! How sad is that? I just could not come up with something I would like that would last through spring….Sooooo I was so excited to see these fun ideas on Williams Sonoma website showing spring decorating ideas using Nests and Glass domes!
I love the simplicity of these domes set over these beautiful birds nests with green moss and feathers for a fun springtime look.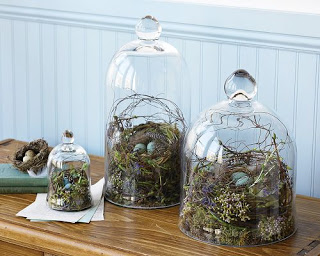 I love these glass containers filled with colorful Easter eggs and fern leaves.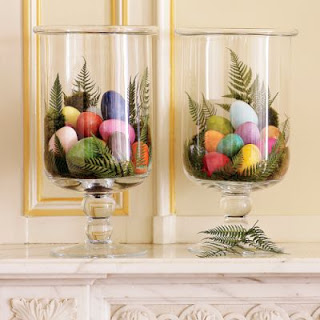 Are these little nests filled with chocolate truffles the cutest things you have ever seen!