Continuing with our walking thru Paris trip in December part 2. If you missed part 1 you can read all about it here.
I just loved walking around the streets of Paris and seeing all the Christmas lights and decorations the stores had out.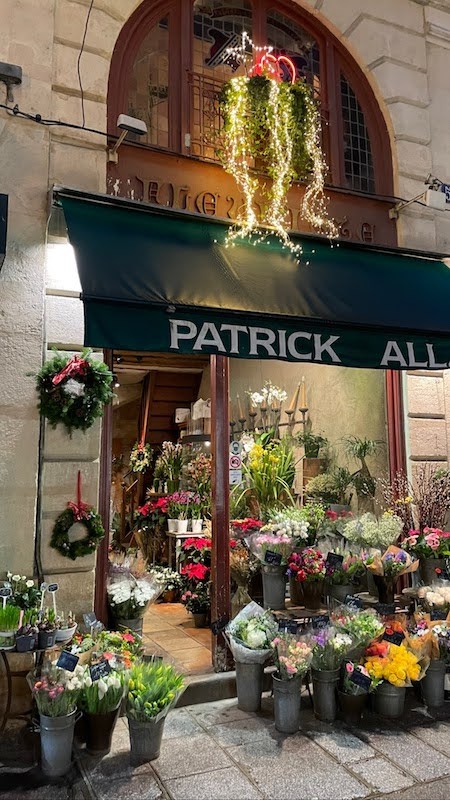 Streets of Paris in December
There really is nothing like walking through the streets of Paris.
Even with having to bundle up to stay warm, we enjoyed seeing this magical city lit up in its glory at Christmas time.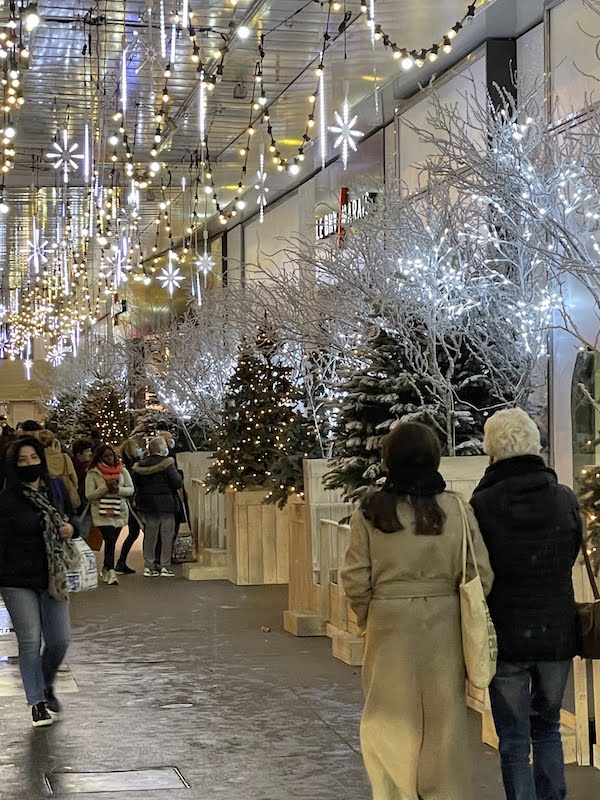 Every street we walked on had lighting eye candy. I loved the streets with white lights hanging from trees, balconies and on store fronts.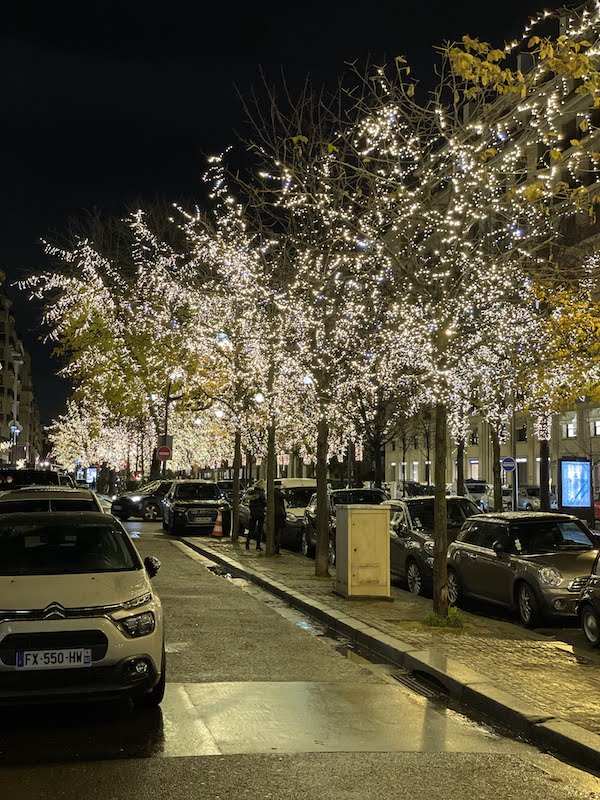 This particular street had many luxury high style fashion stores.
The windows are filled with unique fashion highlighted in store windows.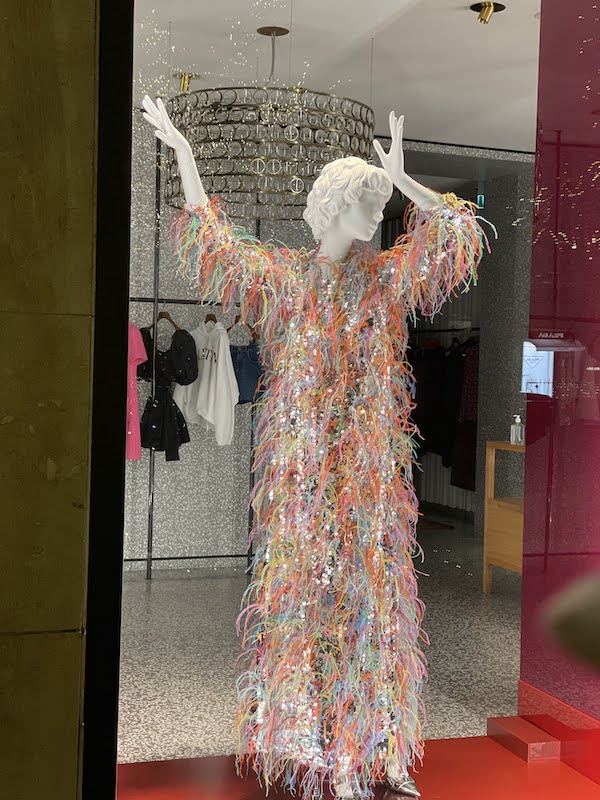 Artistically created window displays featuring polar bears and other winter animals that come to life.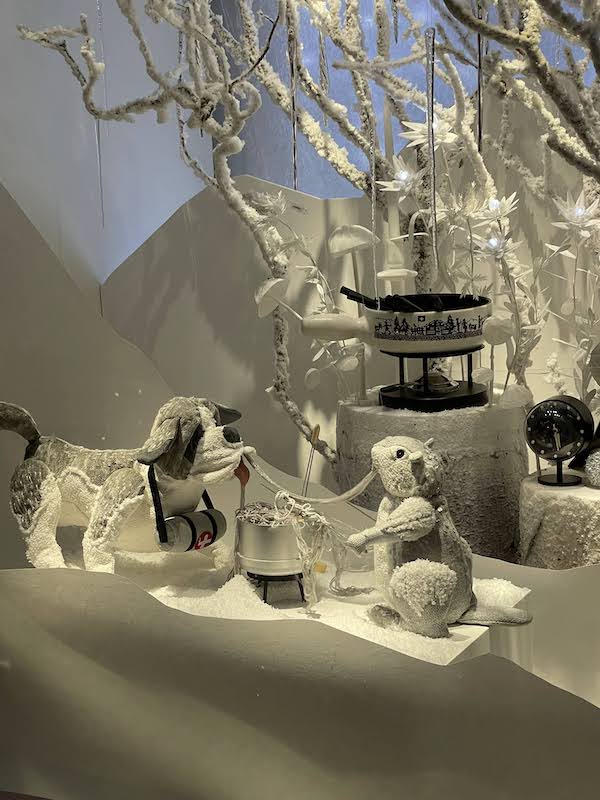 Avenue des Champs-Élysées street in Paris
One of the most famous streets in Paris is Avenue Des Champs-Elysees and for a good reason.
In December they light up the street with emerald red Christmas lights.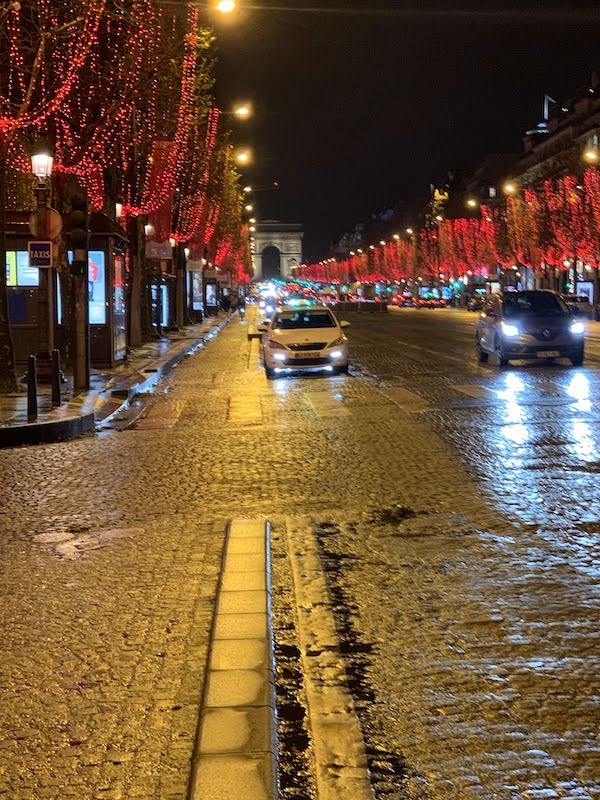 It is a little over a mile of pure eye catching visual delight.
It is truly something to behold!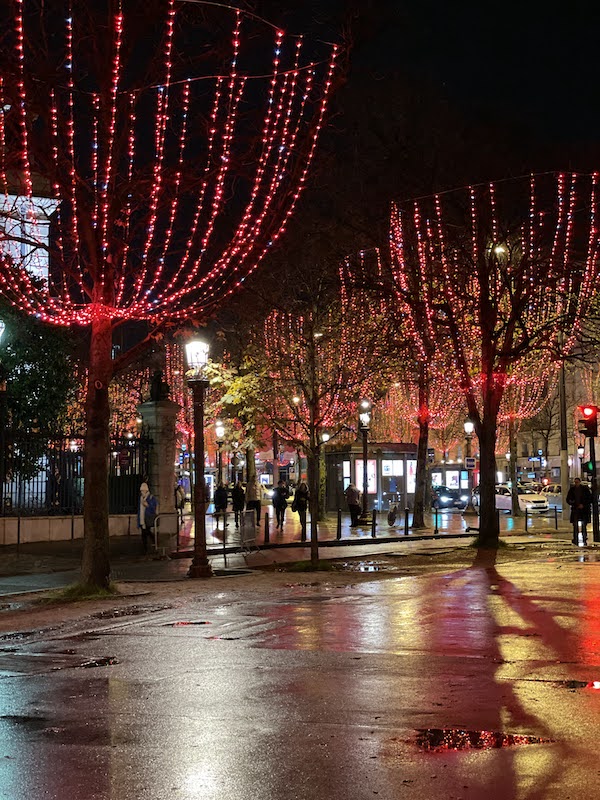 Arc De Triomphe
The avenue leads to the famous Arc De Triomphe monument. Commissioned by Napoleon it represents the various victories of the French army.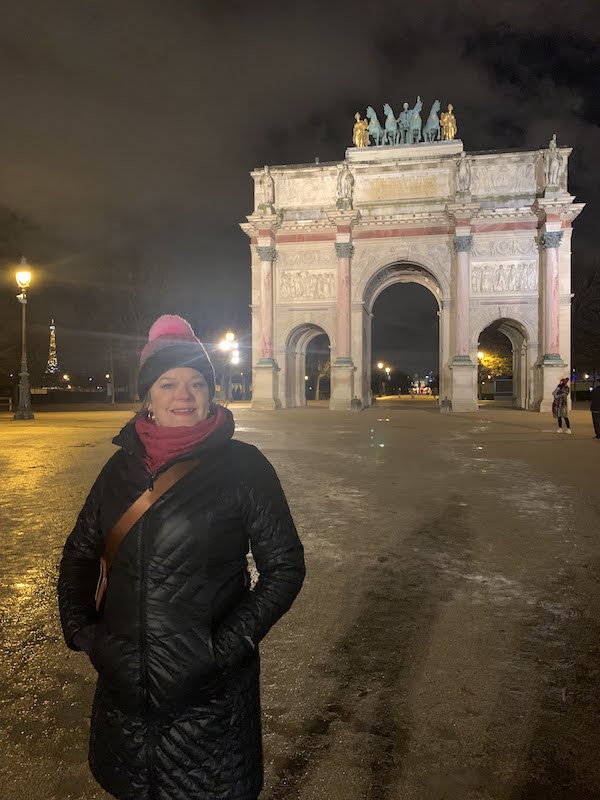 The gigantic round about is the craziest thing! Seven layers deep with cars and no lines!
They just jostle for position and navigate on and off. There are about 9 different roads that feed into the round about.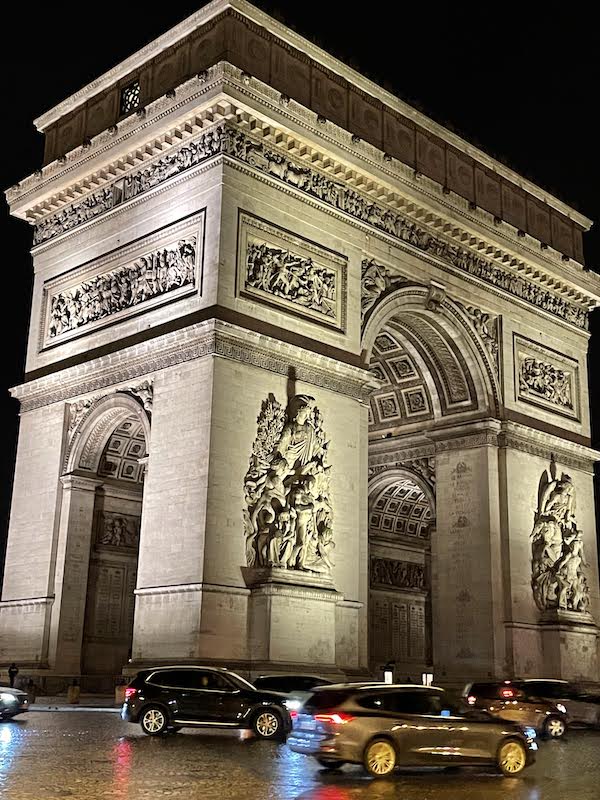 Louvre Museum
Friends told us unless you had about six hours skip going into the Louvre.
We missed out seeing the Mona Lisa but as my hubby said, If he goes his whole life without seeing it in person he will be ok with that.
No offense Leonardo 😉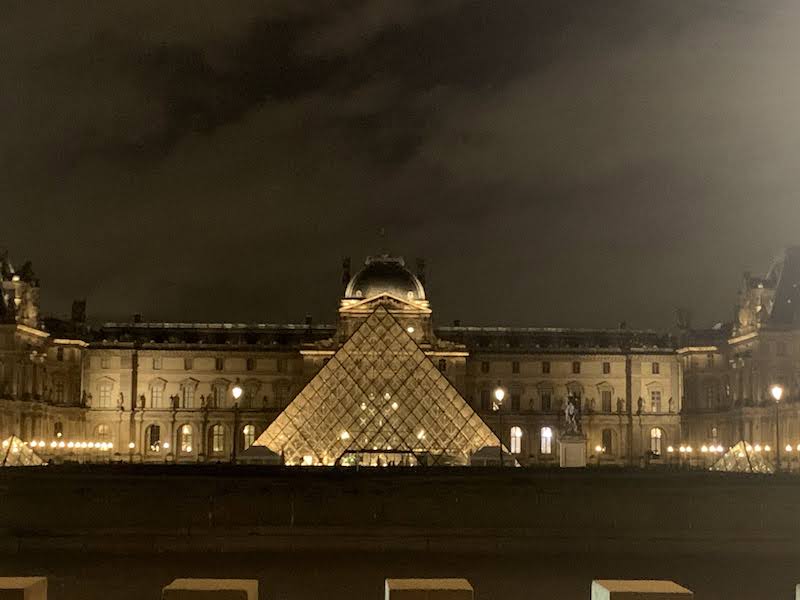 Walking up to the Museum we were impressed with its pure size and detail of the architecture.
This gigantic building was once a royal palace.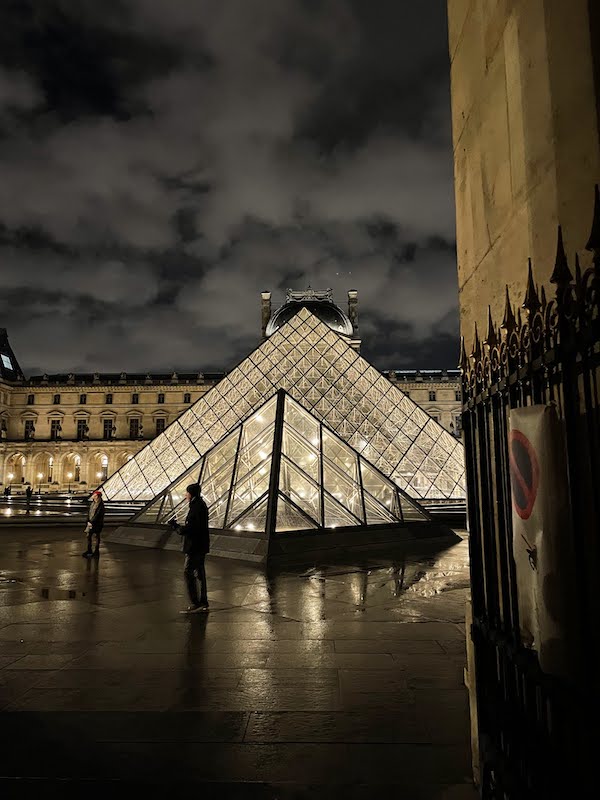 It was a dark rainy night similar to the one that was depicted in the Da Vinci code.
The pyramid glowed in contrast to the classic French architecture of the main buildings.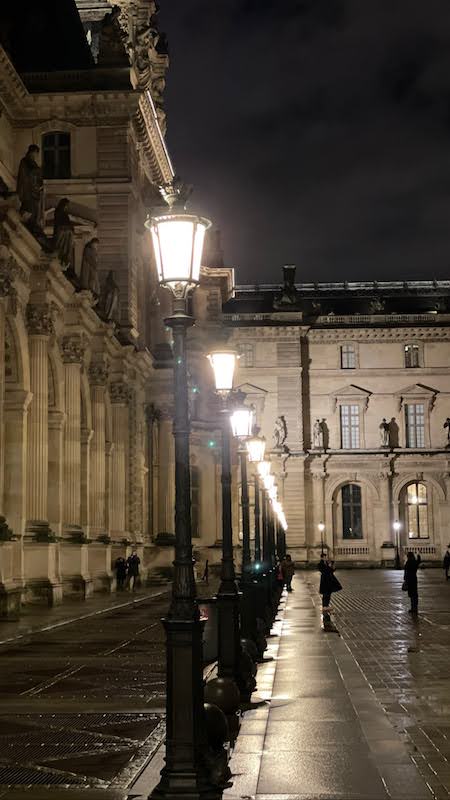 Lafayette Mall
If you are in paris you must go to Lafayette mall. In December there is a gigantic Christmas tree hanging from the ceiling along with an inflatable Santa.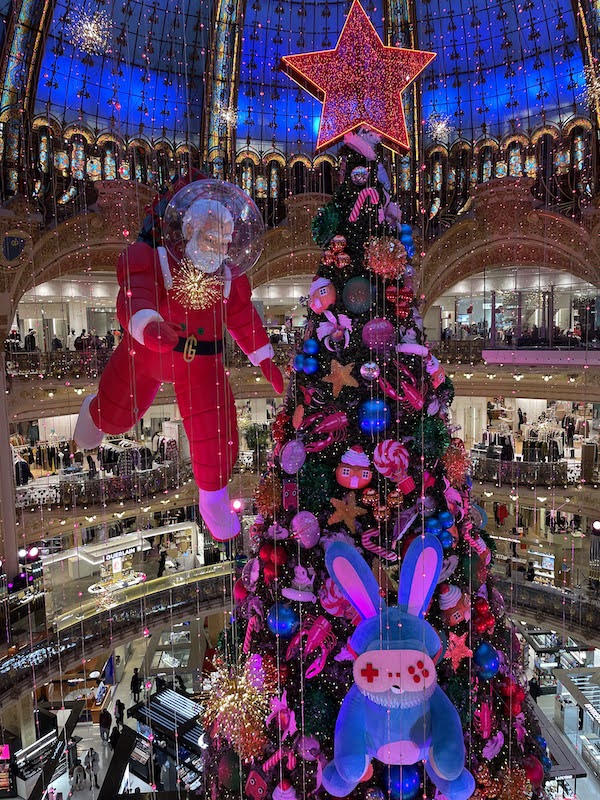 Every hour they have a light show that twinkles and they play music.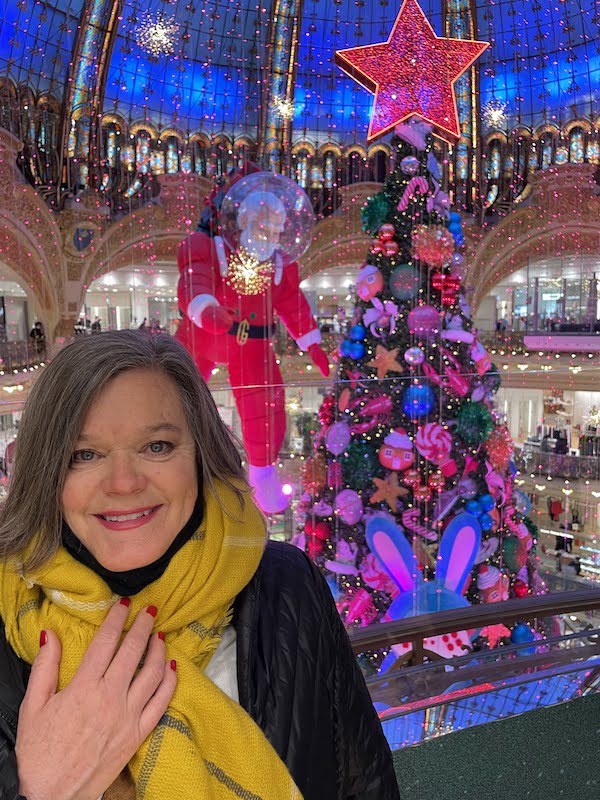 There is an amazing glass Coupole, rising to a height of 43 meters, which can be seen from across the city.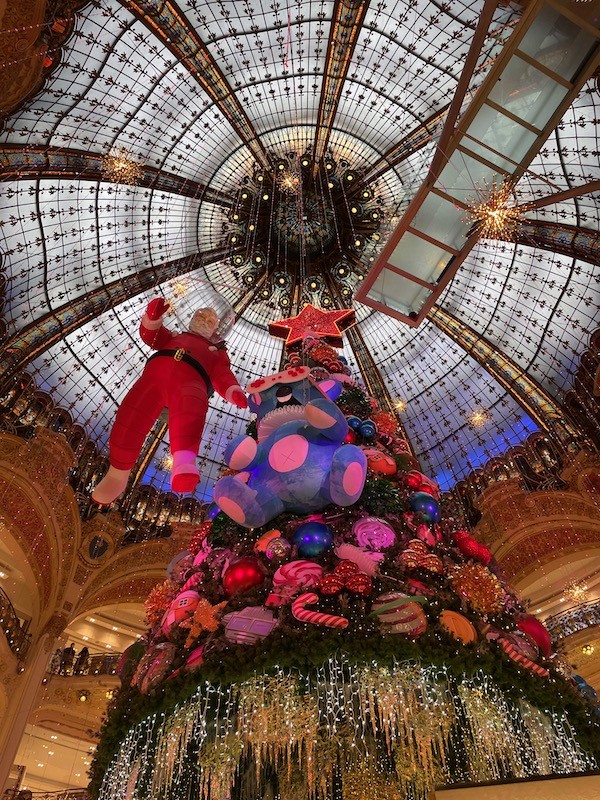 Luxembourg park
This was formally a royal palace with lots of acreage. Beautiful garden areas that I am sure are amazing in the spring.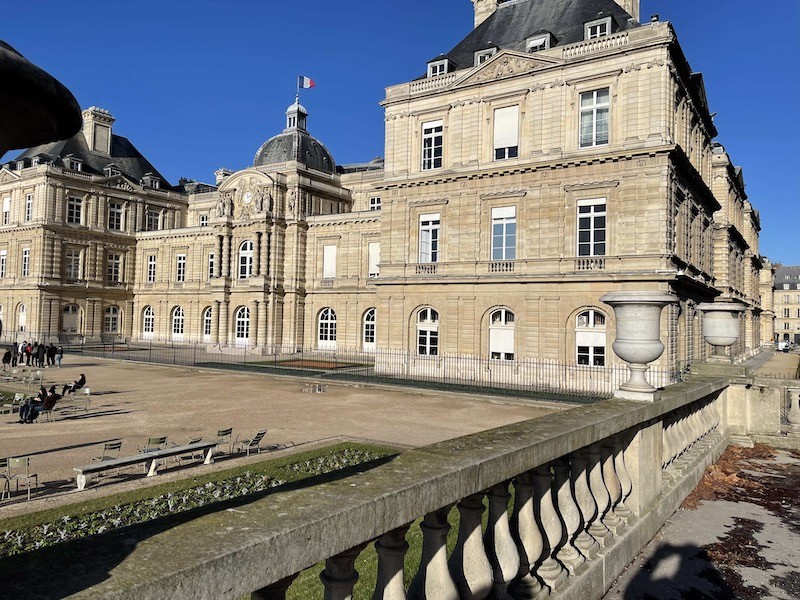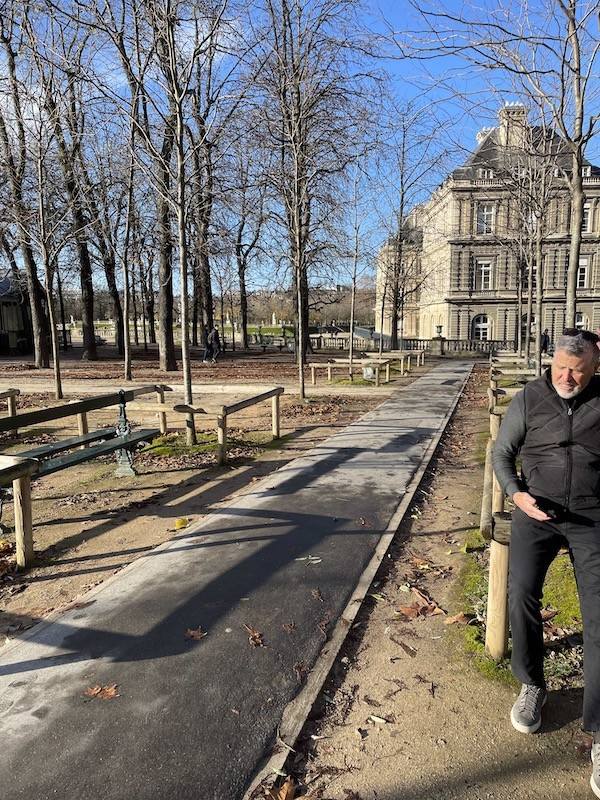 We noticed lots of locals coming to the park to get some sunshine on the day we were there.
Even with the cold temps the sun was a welcome sight and we all wanted to feel the warmth.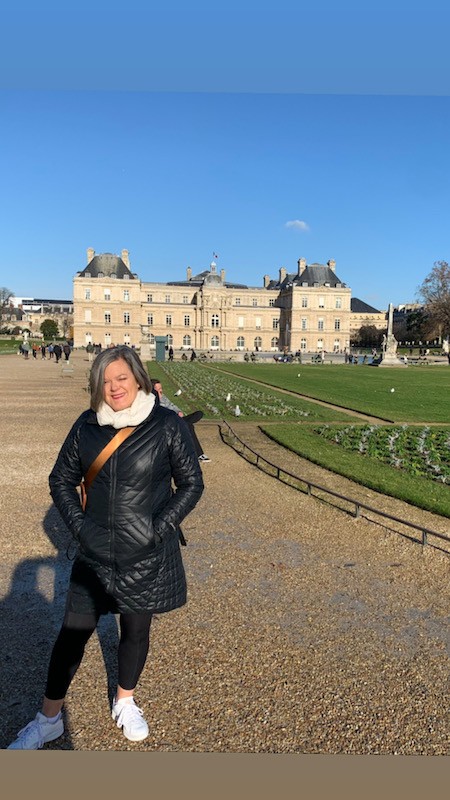 French food
This was such a unique way to serve soup!
In Beakers!
The French onion soup was to die for delicious!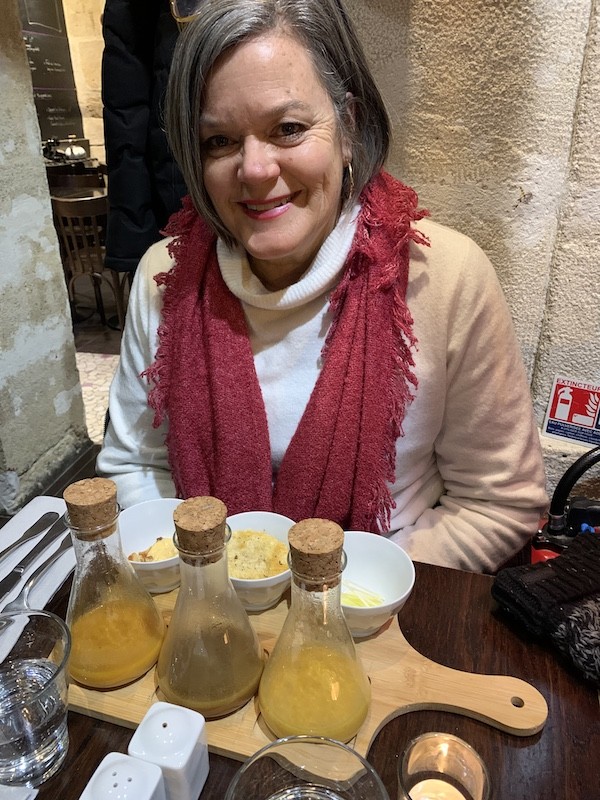 My hubby decided to have steak and frites.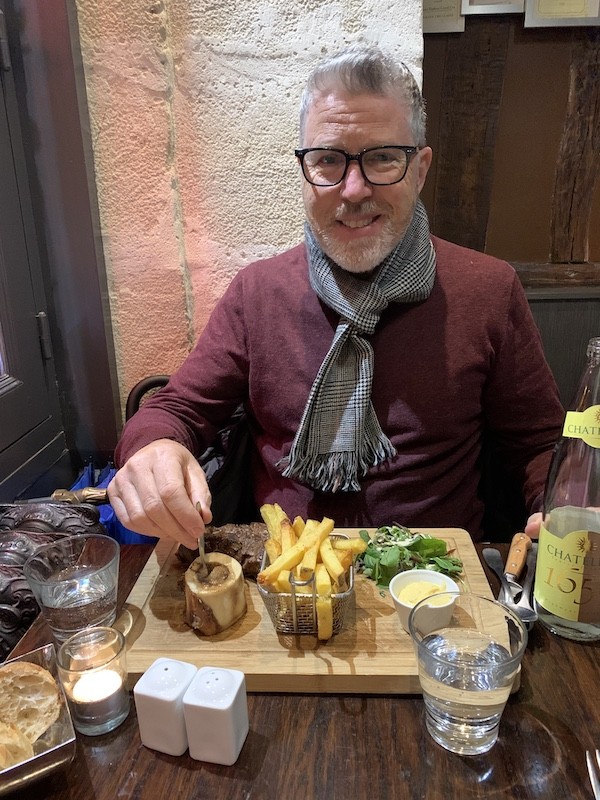 I had the cod with mashed potatoes and it was cooked to perfection!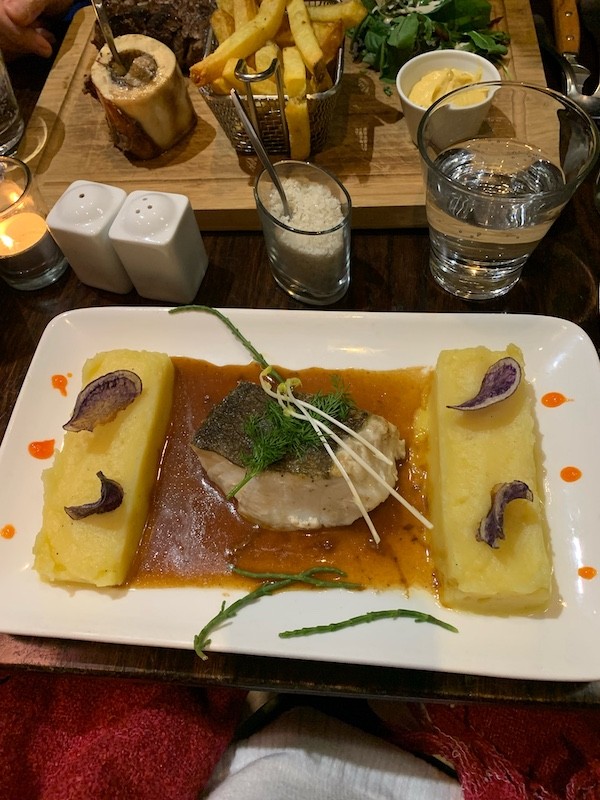 Desserts in Paris are a must! haha
This little chocolate dessert was rich and delectable.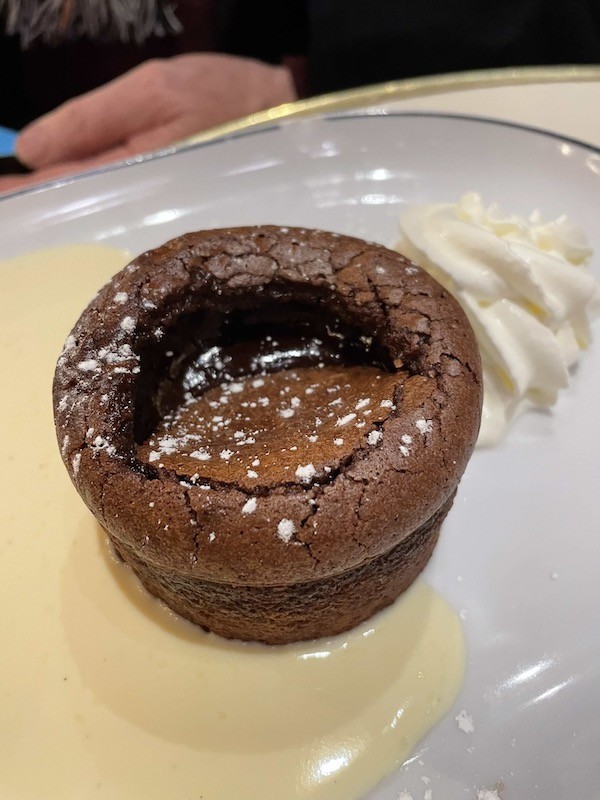 We tried this apple cake with clotted cream and OH MY it was good.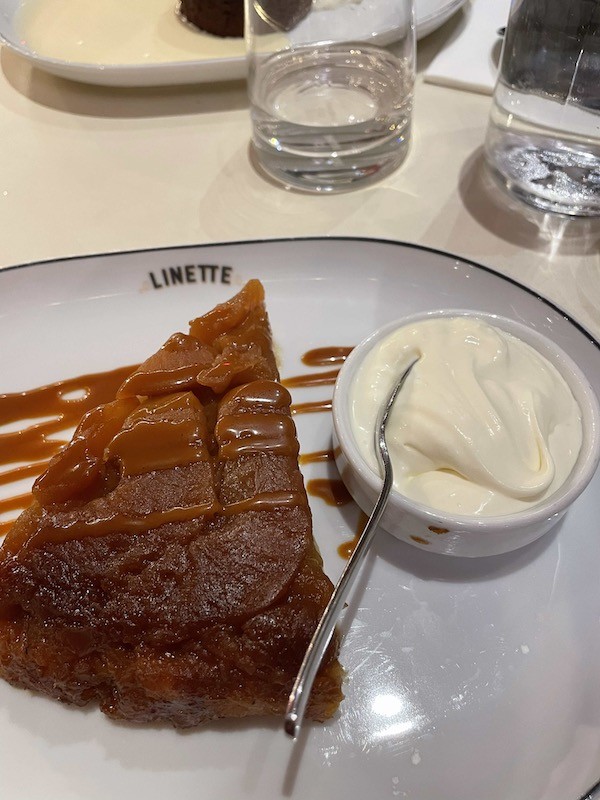 Sitting at a sidewalk cafe sipping hot chocolate watching people go by….
I mean seriously this is a dream come true!
Traveling in Italy
More posts about traveling in Italy here
Shop My Favorite Fashion Finds