A couple of weeks ago we drove to Moab Utah for a little mini trip with our oldest daughter and our 4 grandkids.
Our Son In Law could not come this time because he has been studying for some computer programing tests he is taking and we missed having him with us!
We piled everyone into the car and drove to Moab. It is about a 4 hour drive so not too bad. The kids were perfect travelers! They kept themselves busy with reading and playing little games in the back seats. We stopped at the Ranger station in Arches National Park to get the kids a workbook.
We stayed at SpringHill Suites by Marriott. The pool area was so fun for the kids! There are two pools and 3 hot tubs! In the middle of the main pool there are red rock with multiple waterfalls. Needless to say the kids were in absolute heaven!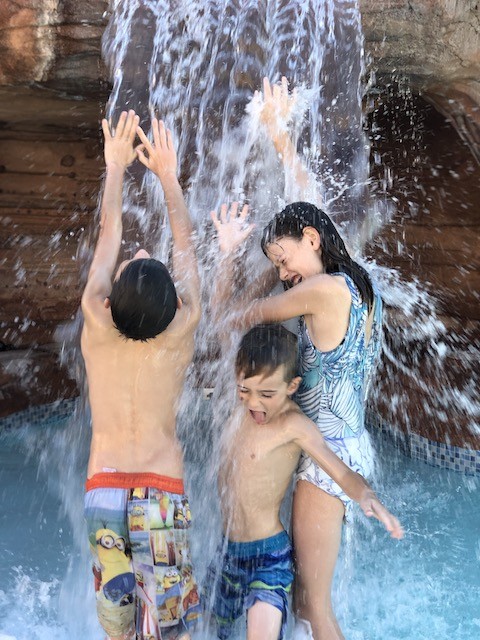 Splashing around and playing the in waterfalls was fun for us adults too!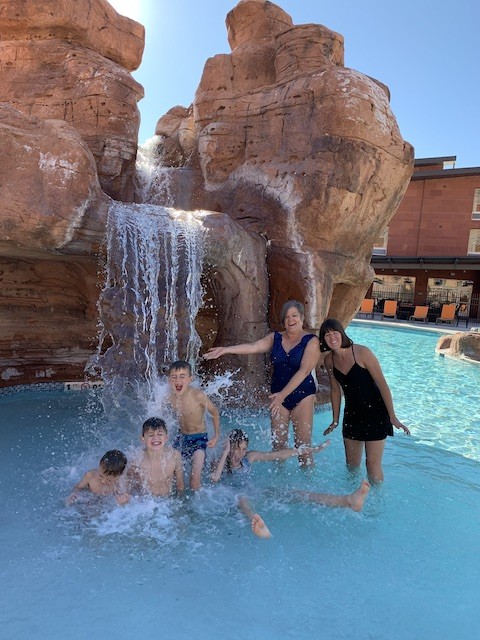 Me and the grandkids at the pool being goofy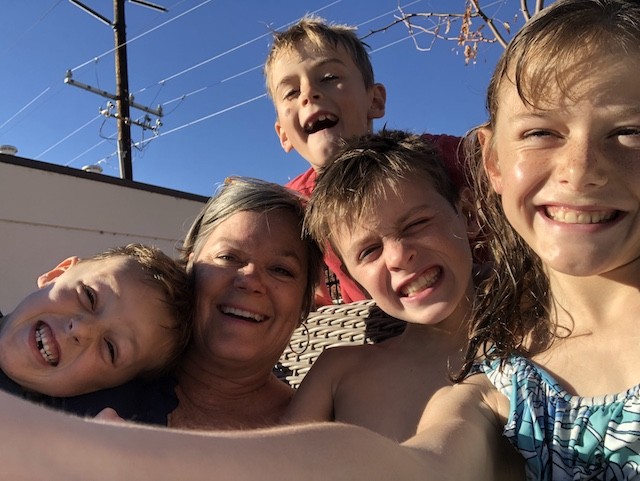 After we played in the water we went on a short hike called Millcreek Falls.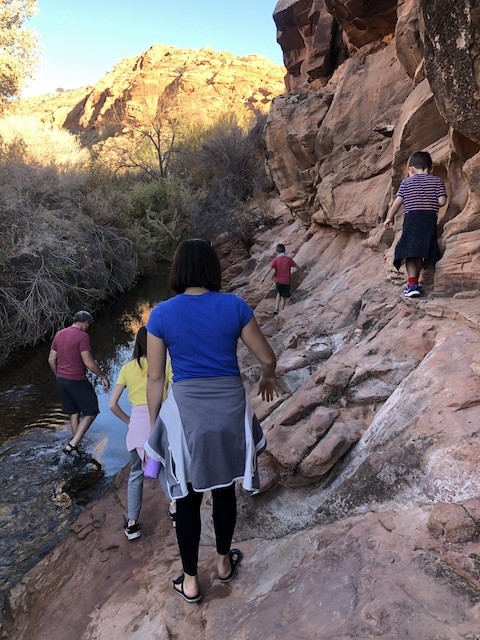 It was so gorgeous!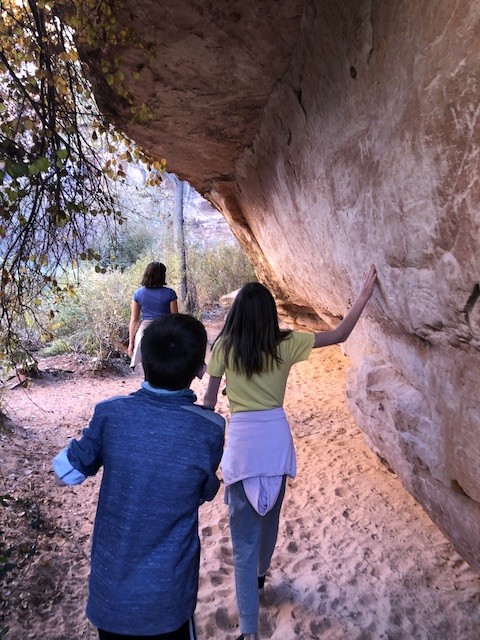 Fall is a great time to hike around in Moab. Perfect temperatures.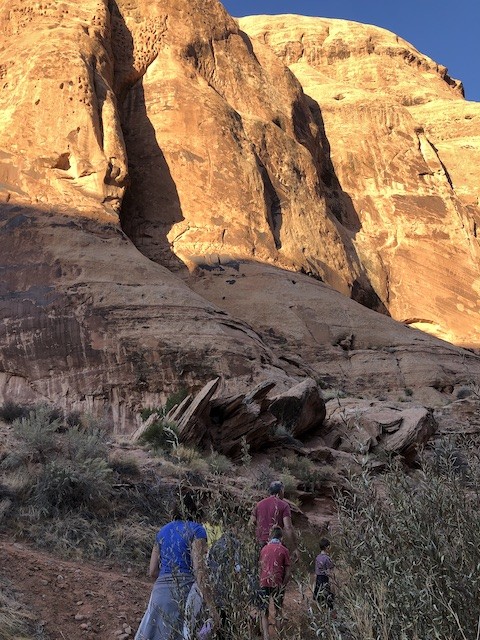 We were able to see multiple waterfalls. Have you read my travel adventures in Europe yet?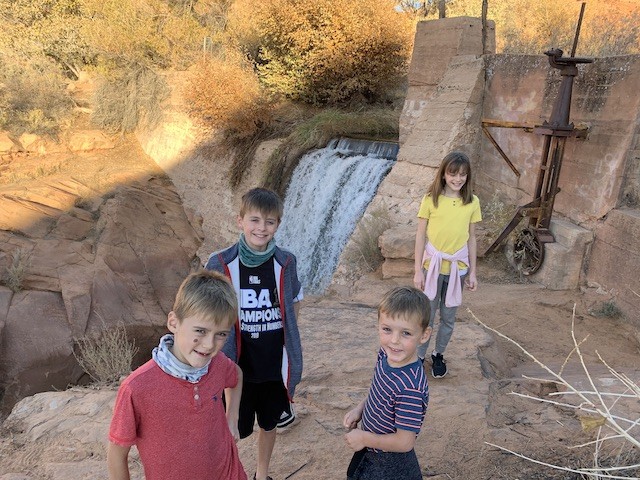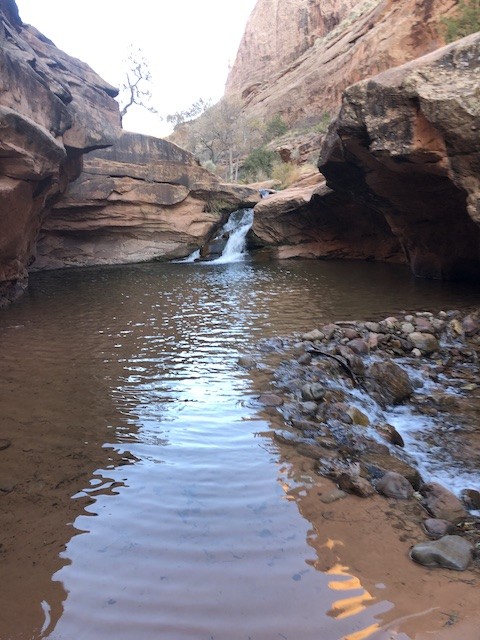 I didn't know we would be hiking through water and wore the wrong shoes. Mike had to carry me across the streams and was quite comical at times!
After our amazing hike we went and got some delicious Pizza! The kids were in tired but ready to gobble down this yummy food!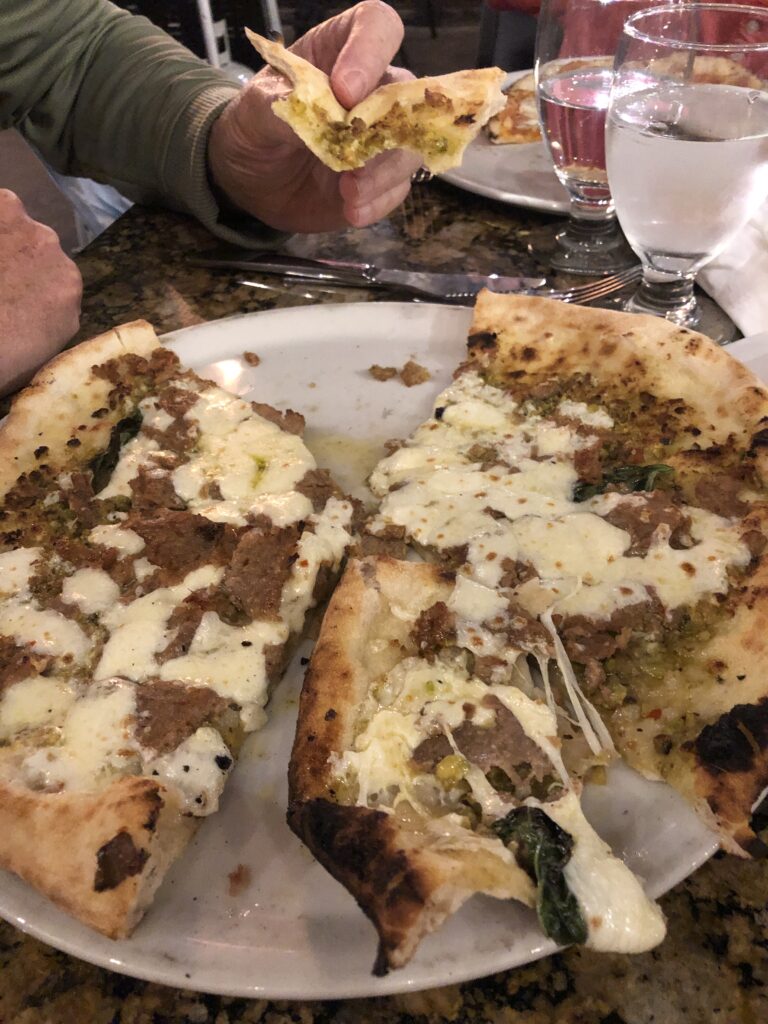 The next morning we go up and began the hike to Delicate arch and it was so worth it! It is breathtakingly beautiful. The hike at the beginning is quite the steep climb but I did it! The kids are like mountain goats and basically could run up the entire way and not be tired!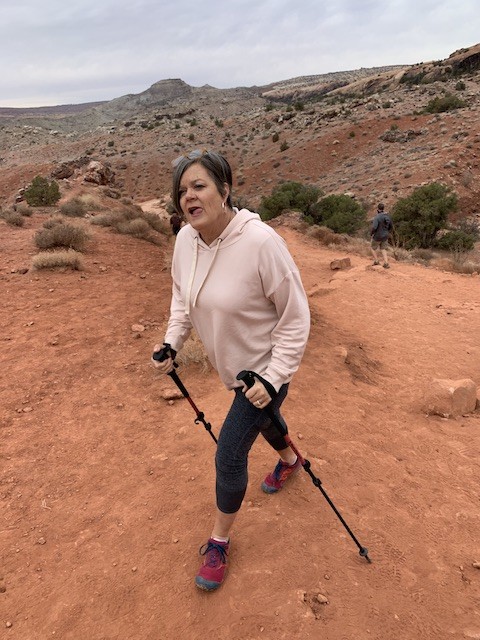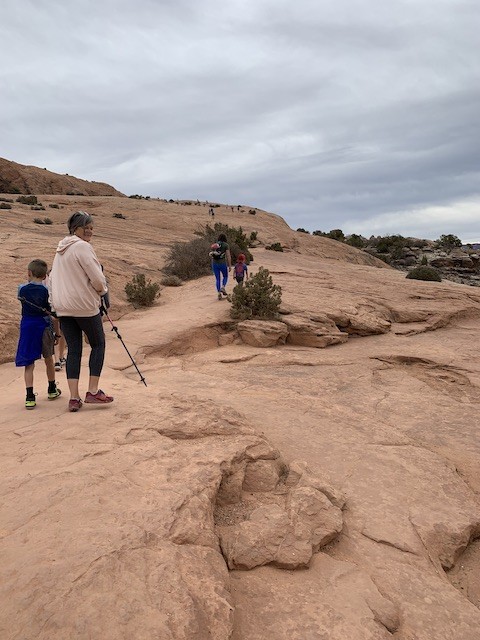 It took us about 1 1/2 to get up to the arch and then about 45 minutes to get back down.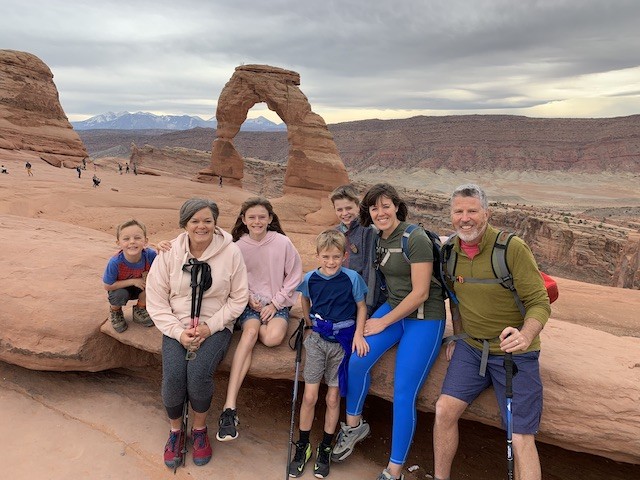 So fun to be up there with my daughter Madeline and my granddaughter Ella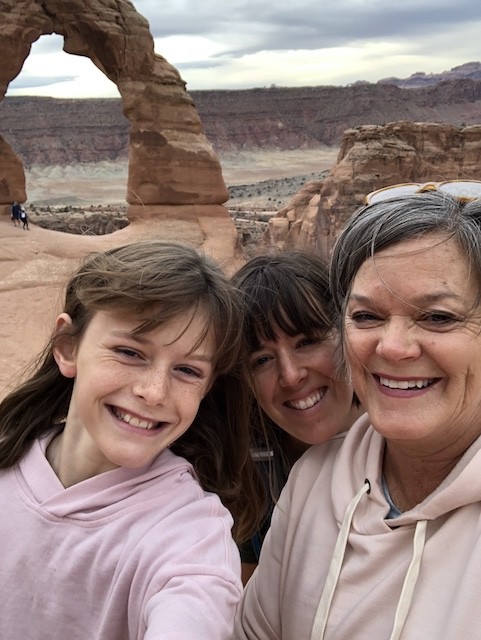 Madeline has really instilled getting outdoors with her kids. They go on hikes all the time and they absolutely love it!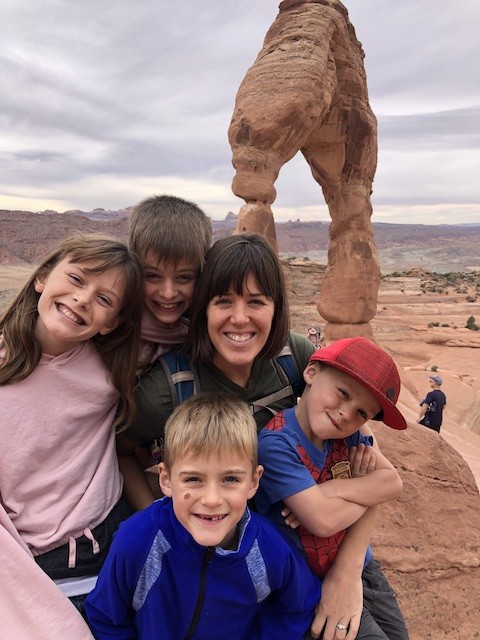 After the hike there was more swim time and some yummy Thai Food! It was the perfect mini family trip to Moab.