While we were in Casoli, Italy we were able to attend the Festival Patronale in Casoli, Italy. This 2-3 day Festa Patronale honours two local saints of the Casoli region, featuring, of course the best in food and wine, local costumes, music and dance. This festival takes place every year October the 7th-8th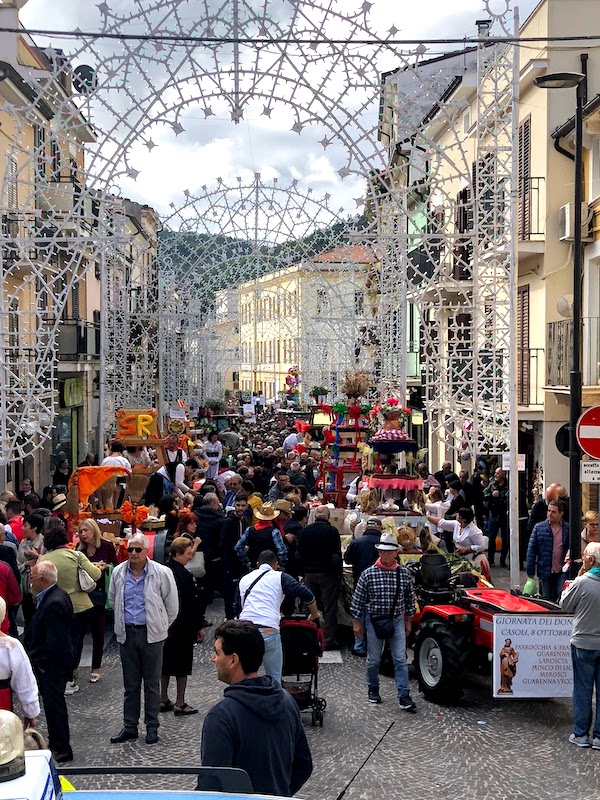 The streets were filled with people of all ages in beautiful handmade costumes. Everyone had big smiles on their faces and just seemed full of joy. You could tell that this is something that everyone loves to participate in and that it is such a huge tradition for them.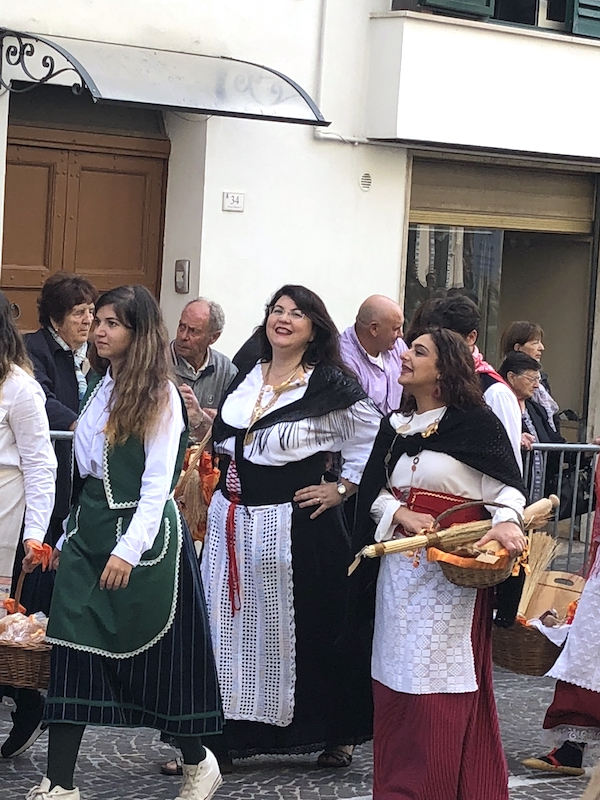 The costumes were so vibrant and most of the women wore pretty aprons and carried some of their food items in baskets. The Italian's are such beautiful people especially the children. Just look at this little baby girl in her darling dress and red cap and her siblings walking along side of their mom.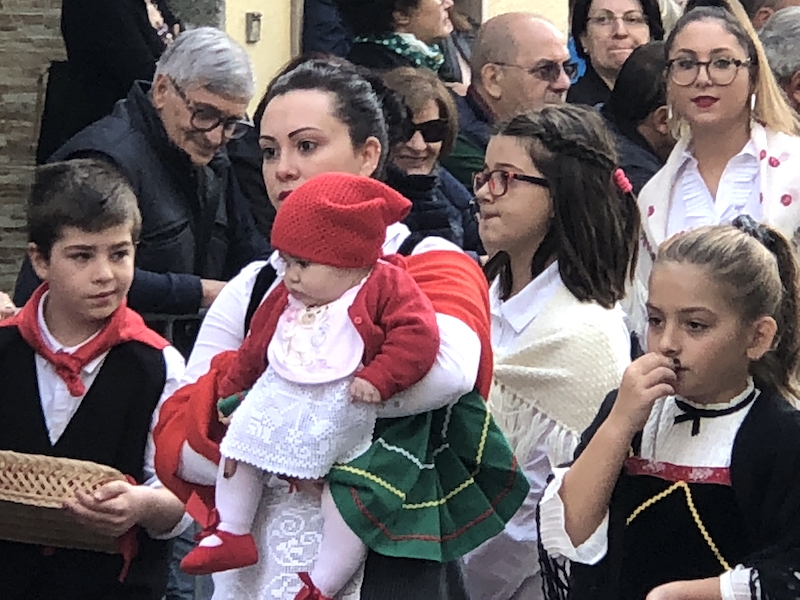 So many unique floats passed us by displaying their traditional breads, pastries, meats and cheeses. I was blown away at all the food! It was so interesting to see how they displayed their food items beautifully wrapped and hung on wooden display stands. After the parade is over they sample and sell their delicious food items.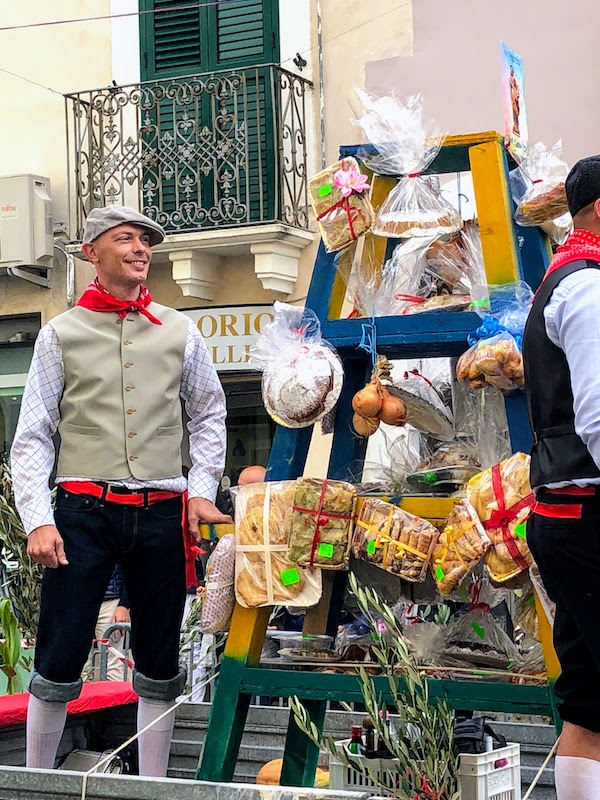 The spectators lining the street were warm and very friendly to us. This cute older Italian man all dressed up in his suit came up and shook my hubby's hand. He started to speak to him in Italian and luckily our friend Bimbi speaks fluent Italian and was able to translate for us.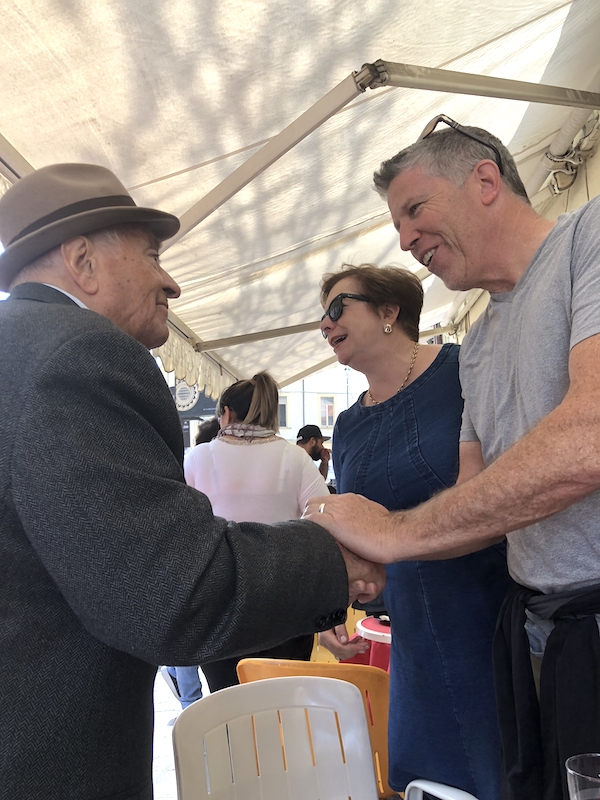 Look at this cute pink car called an ape (ap-pay) that was in the parade. It's part truck and part Vespa and it is actually made by Vespa. I think I need one! haha. It was so picturesque looking up and seeing people out on their balconies and enjoying the festival.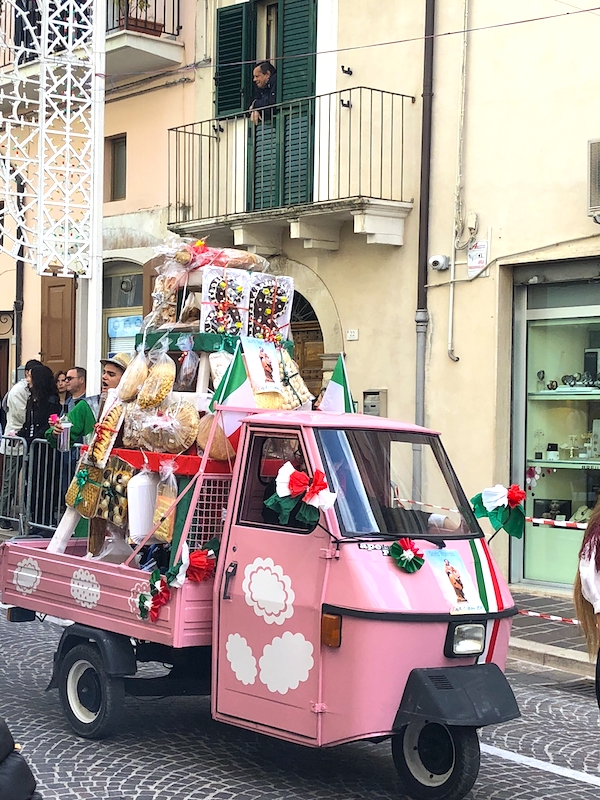 just look at this amazing tractor float filled to the brim with all kinds of delicious breads!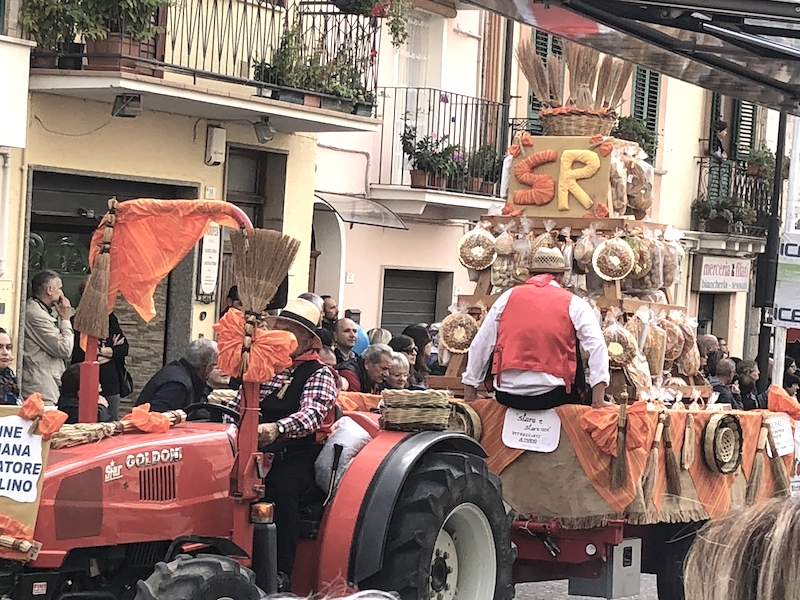 Pictured below is what everyone woman would imagine all Italian men to look like. The sunglasses, white shirt and pants with a dark jacket and a neatly folded handkerchief in his pocket with that look in his face! Am I right ladies?? hehehe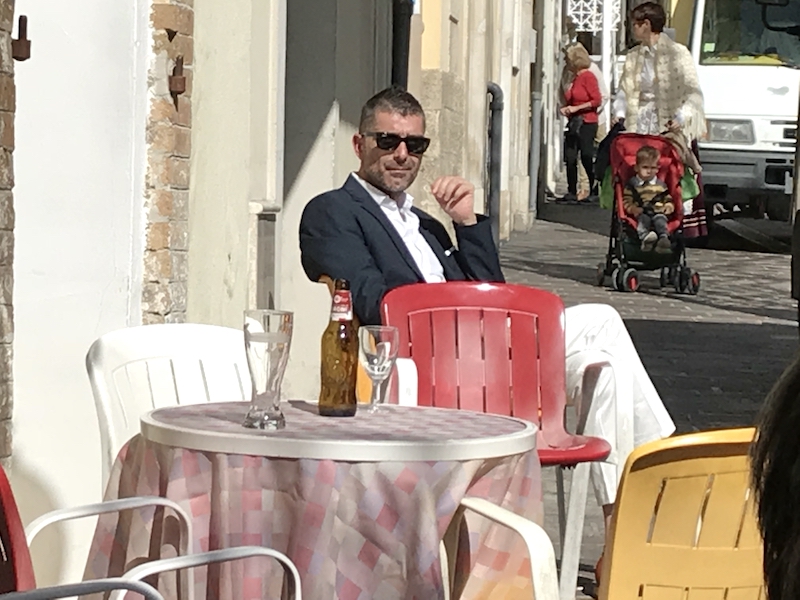 This cute man must have been the honorary mayor of the parade. I loved his huge sombrero with what looked like a sheriff badge on it. Look at his heavy socks and slipper like shoes. He went around greeting people on the sides of the street, he just seemed like a happy jolly man.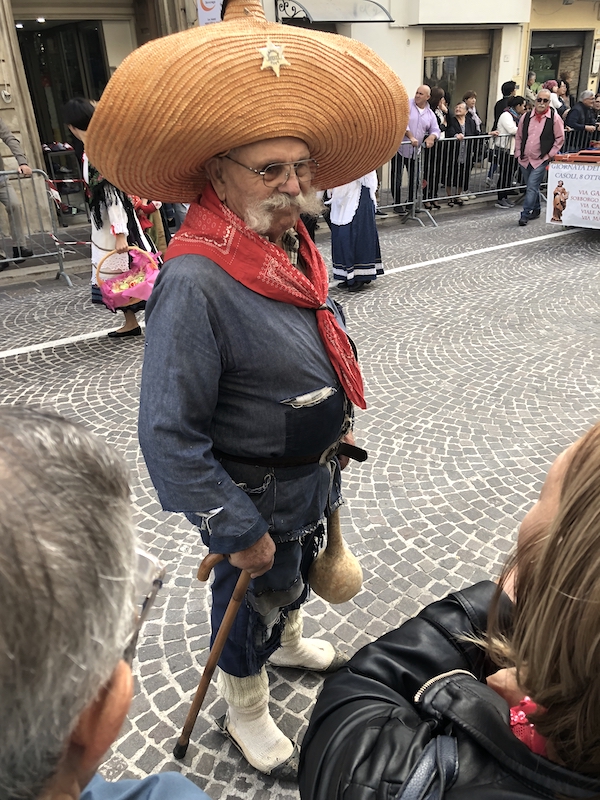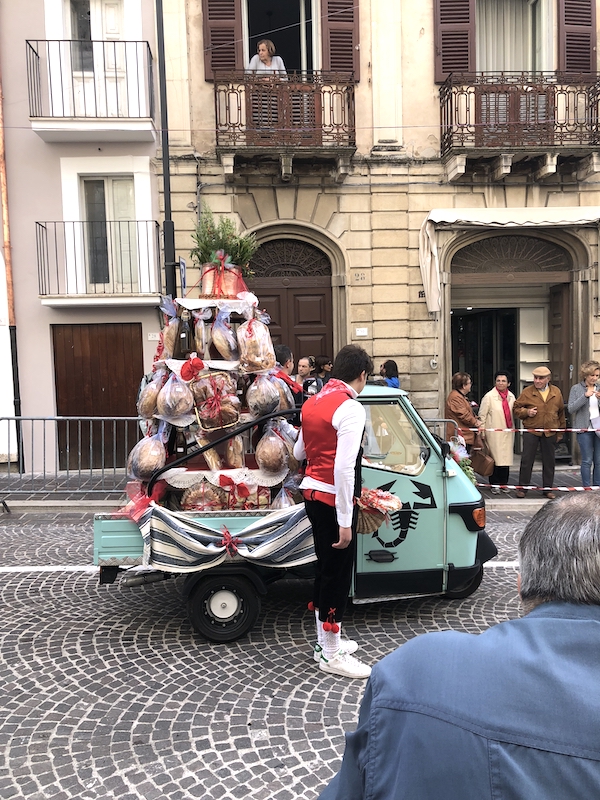 We were lucky enough to have a front row seat during the parade sitting in an outdoor cafe.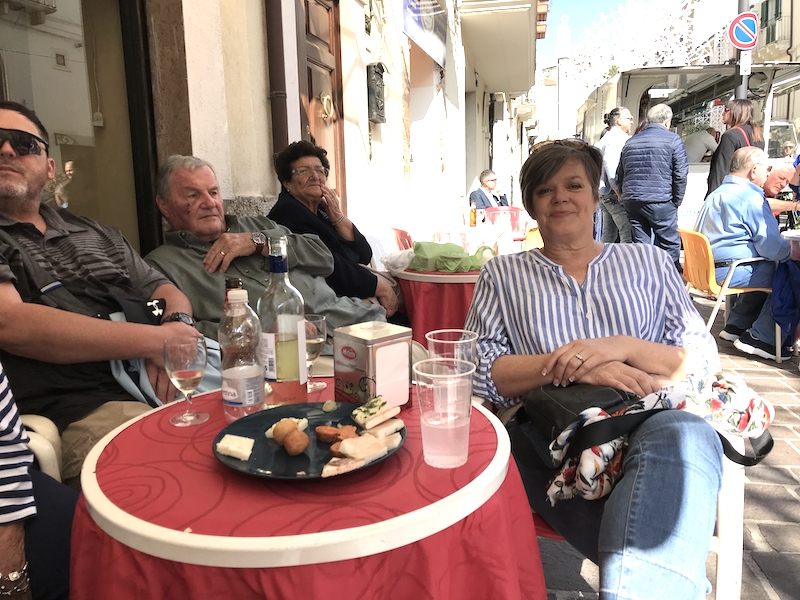 As we sat and watched the parade we enjoyed some hot chocolate. As non coffee drinkers we really enjoy the hot chocolate. It is like nothing you have ever experienced in the United States. It is so thick its's like drinking chocolate pudding. We crave it even now!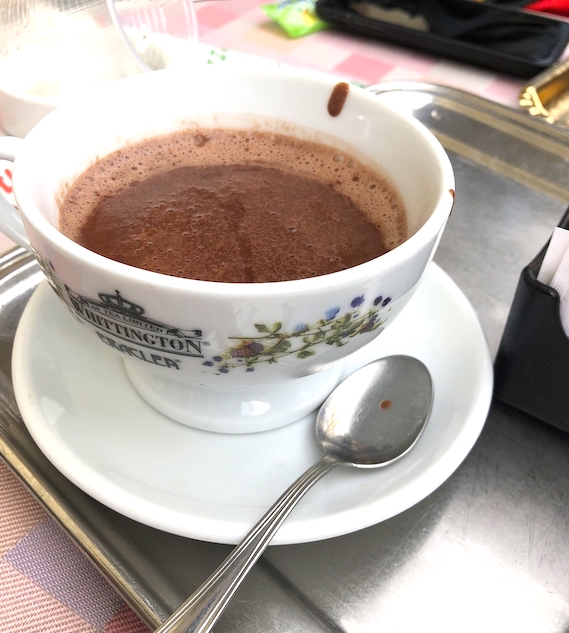 While at the outdoor cafe one must have a cannoli or maybe two 😁 They are so rich and delicious!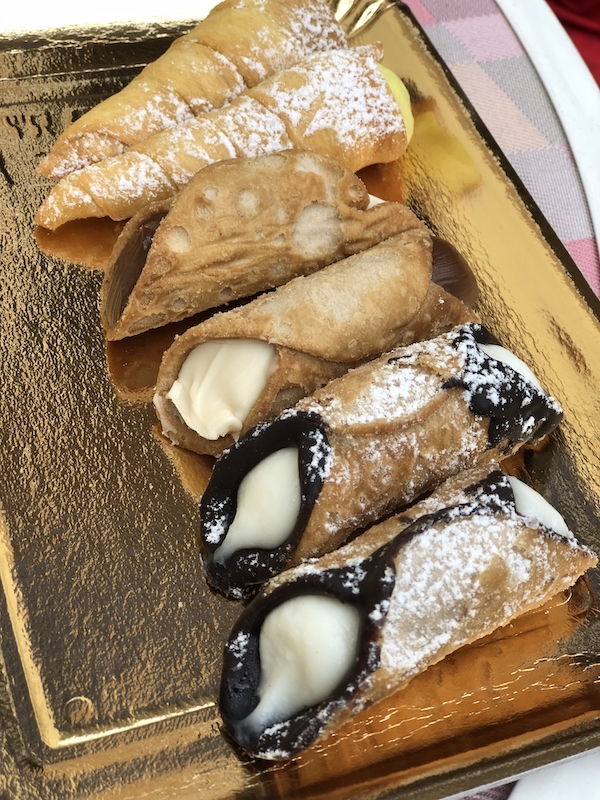 This is what the streets of the Festival Patronale in Casoli Italy looks like at night…all lit up. Amazing don't you think??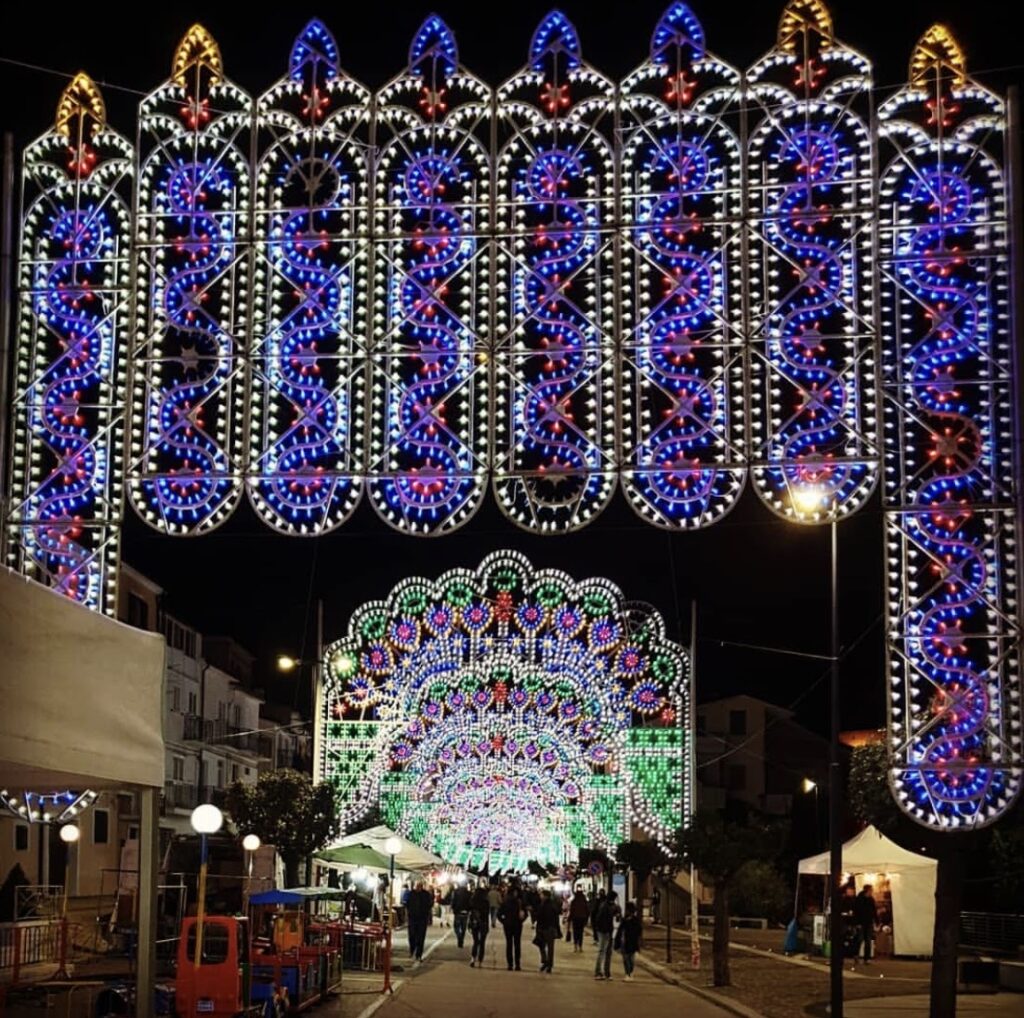 Just spectacular! If you have never been to Casoli, Italy you must go and see this festival!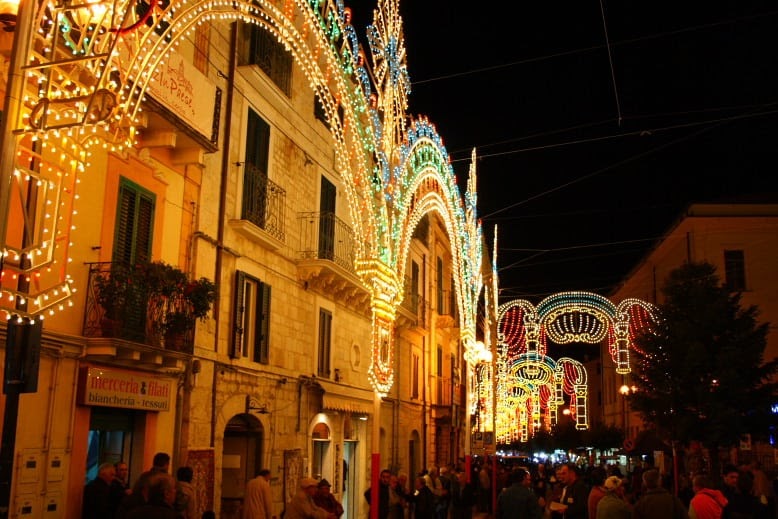 Learn more about Casoli Italy in my other posts here and here and if you missed my post about how we came to own a 220 year old Palace in Casoli you can read about it here.
In my next post about Casoli I will be sharing more about the food and the homemade pasta cooking lesson we had from a famous chef in area! It was a dream come true for me!