Sunday we went for a drive up in the mountains to beat the heat and I decided to bring along a few things for a picnic in the woods. It was such a gorgeous day up there and about 13 degrees cooler too! Pure heaven!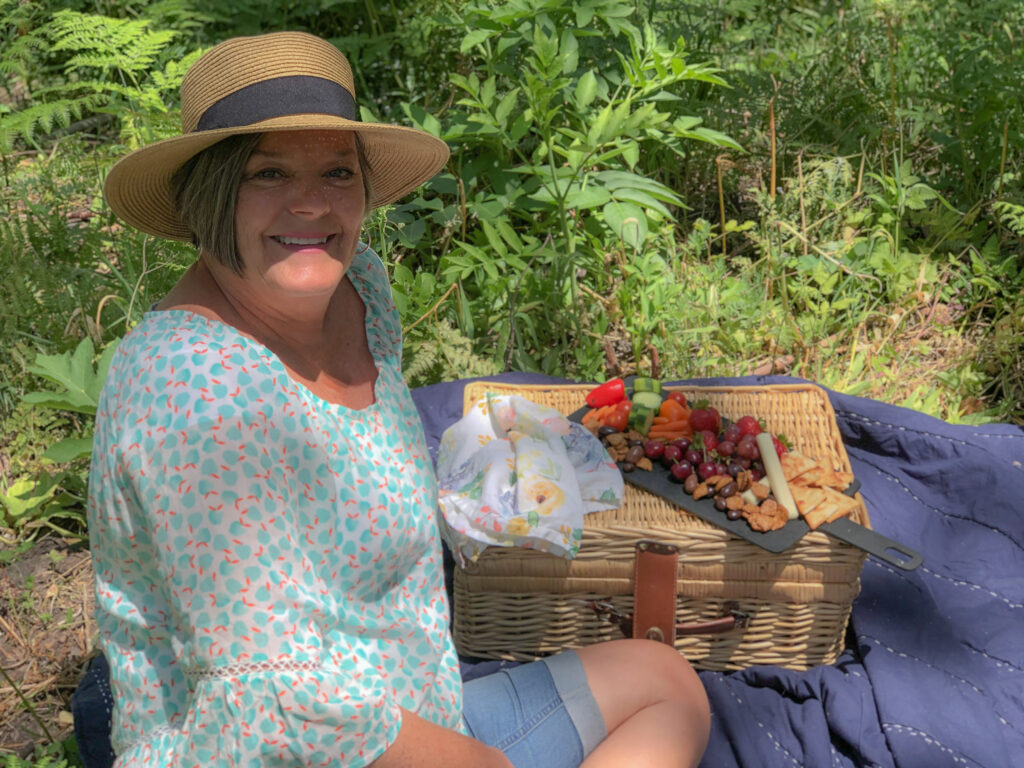 Easy picnic lunch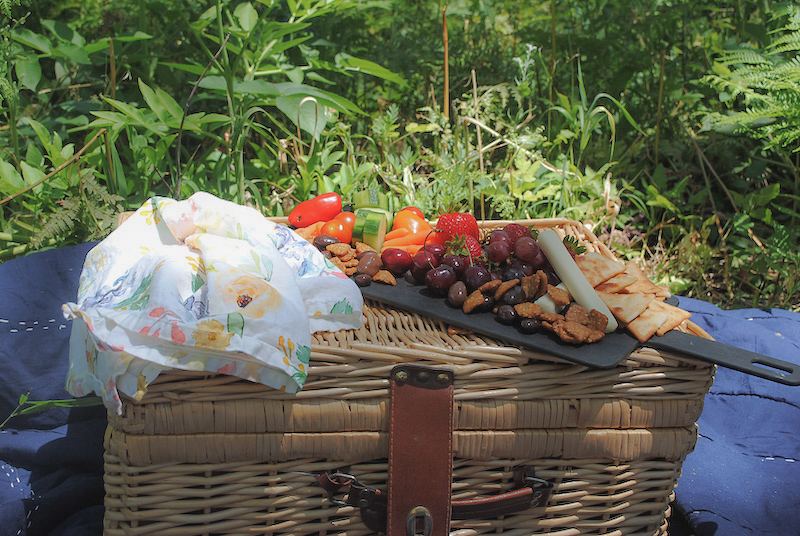 I packed up some simple things like little baby carrots, sliced cucumbers, mini tomatoes and little peppers. For the fruit I brought strawberries, grapes and cherries. Cheese sticks, crackers and chocolate covered almonds completed by mini charcuterie board for our picnic in the woods.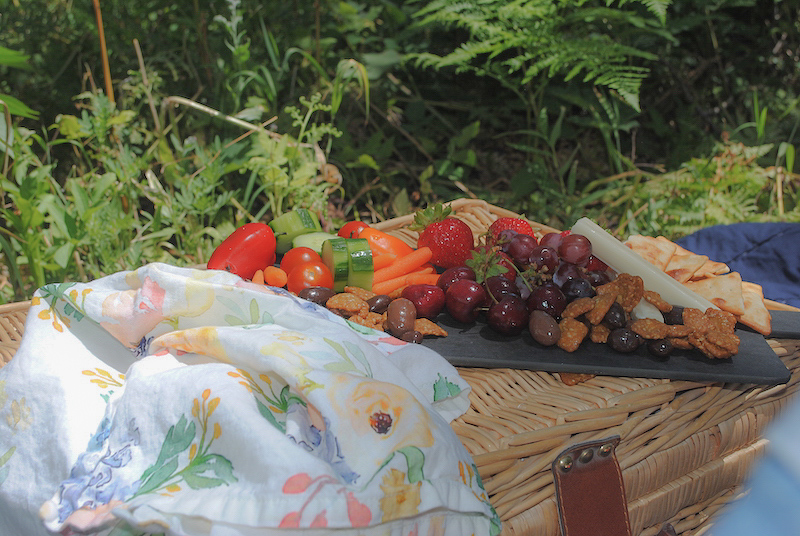 I have had this picnic basket for a few years now, I found it at a thrift store! It makes the perfect little table when we are out and about and want to stop for a little picnic. I love using this black little charcuterie board because it is light weight, long and easy to pack in the picnic basket.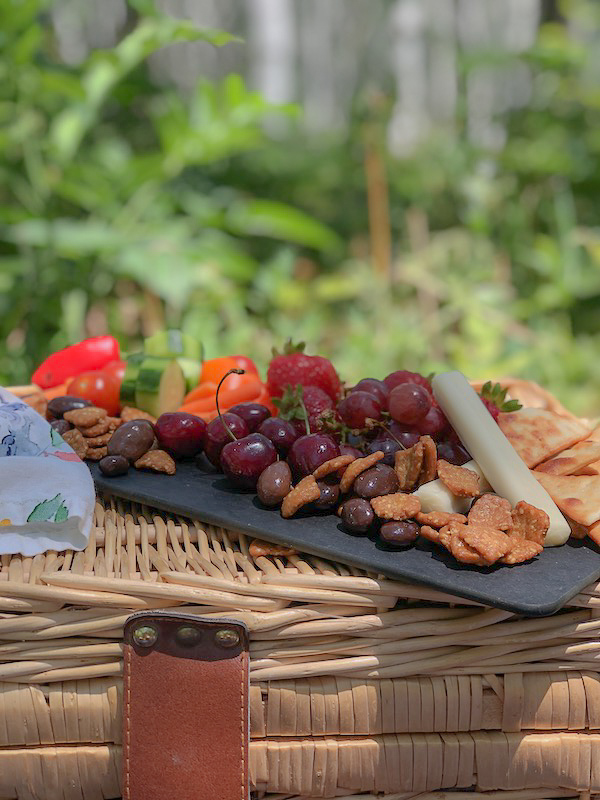 The quake and aspen trees are just magnificent to look at! So tall and I love their white trunks. In the fall it is even more spectacular when the leaves turn golden yellow! My cute hubby found the perfect place to hang our hammock between two of the trees.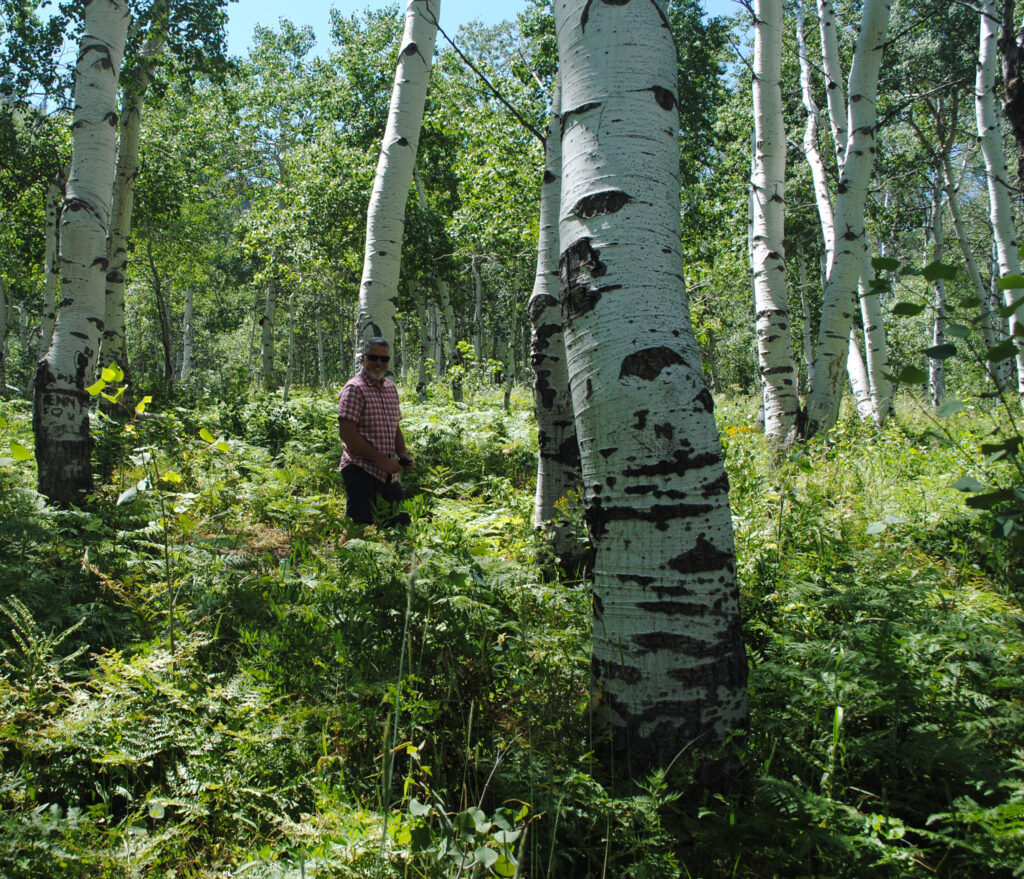 It is the simple things in life that make life so wonderful! Laying in a hammock soaking up some sunshine surrounded by nature.
Chillaxin in a hammock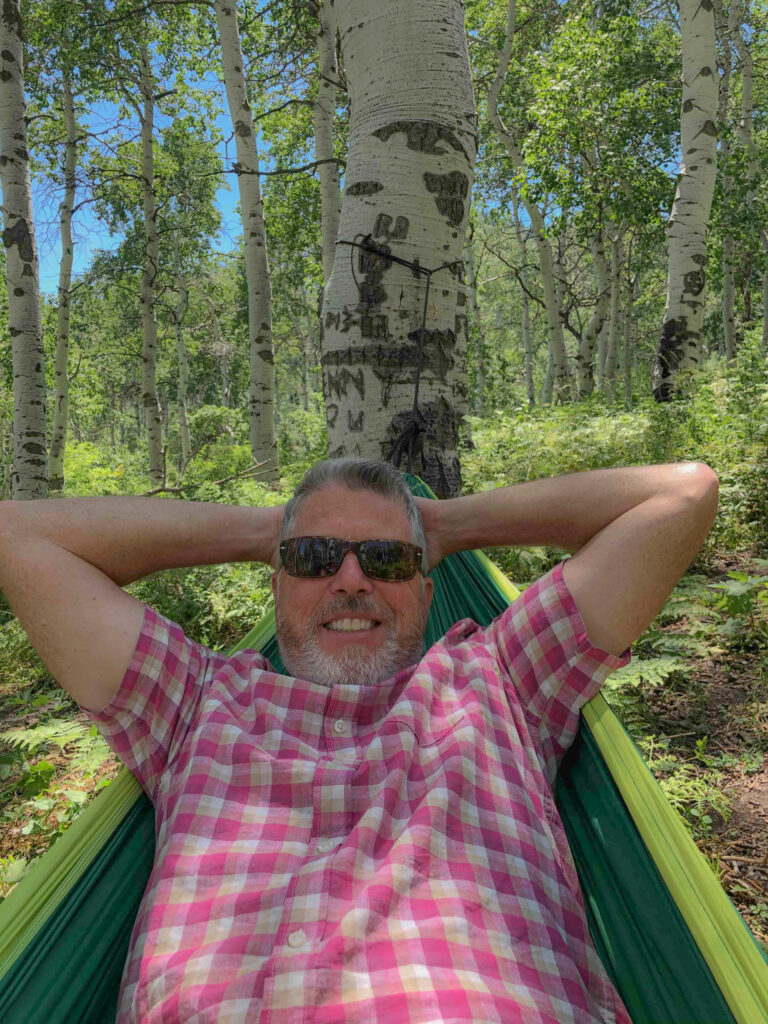 This double hammock by Chillax is awesome! We can both lay in it at the same time and chill 🙂 Since we can't travel back to Italy right now this is the next best thing… to see the world around us right in our own backyard.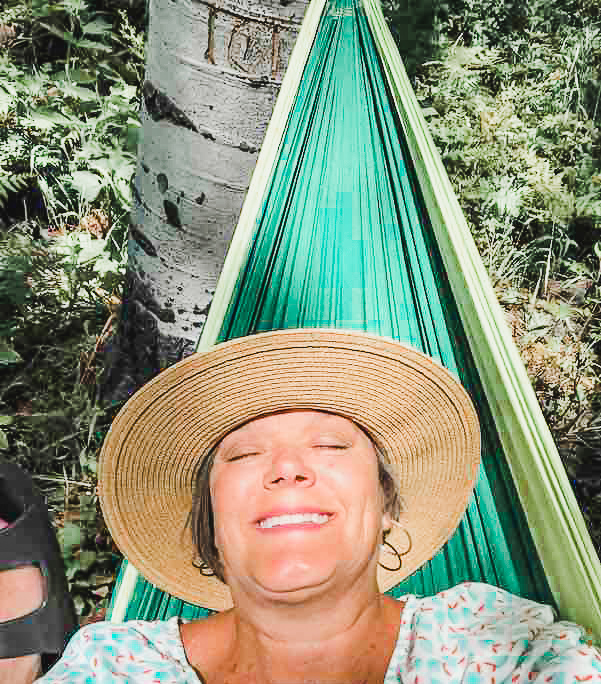 I loved looking up and seeing an umbrella of trees overhead.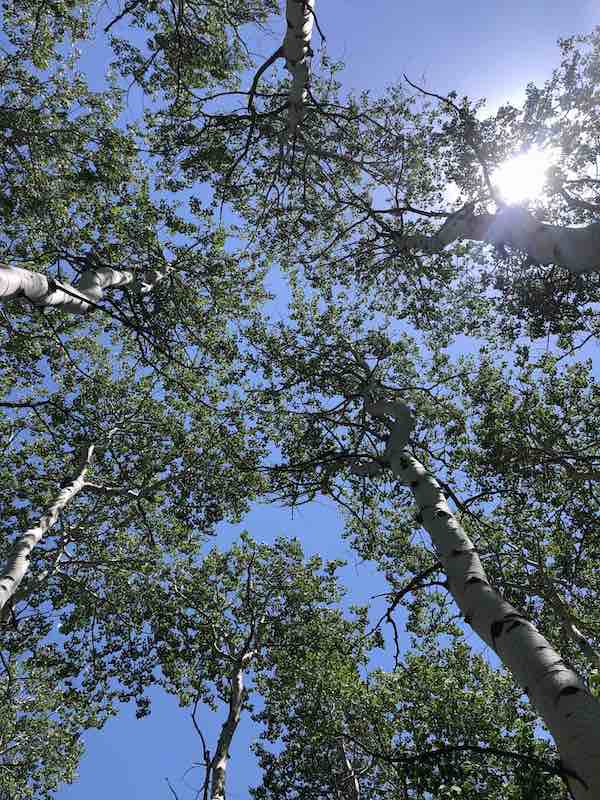 Wild flowers were in abundance all over the place. We saw yellow flowers, purple and white wild flowers growing everywhere all along the drive.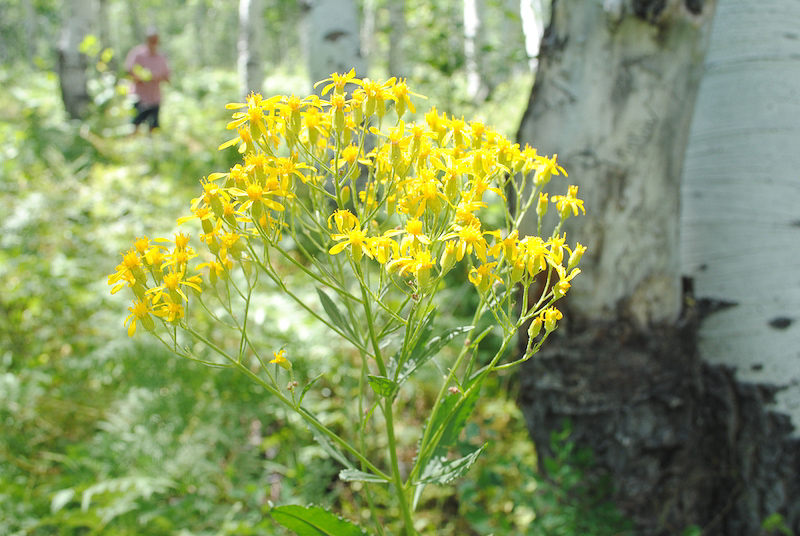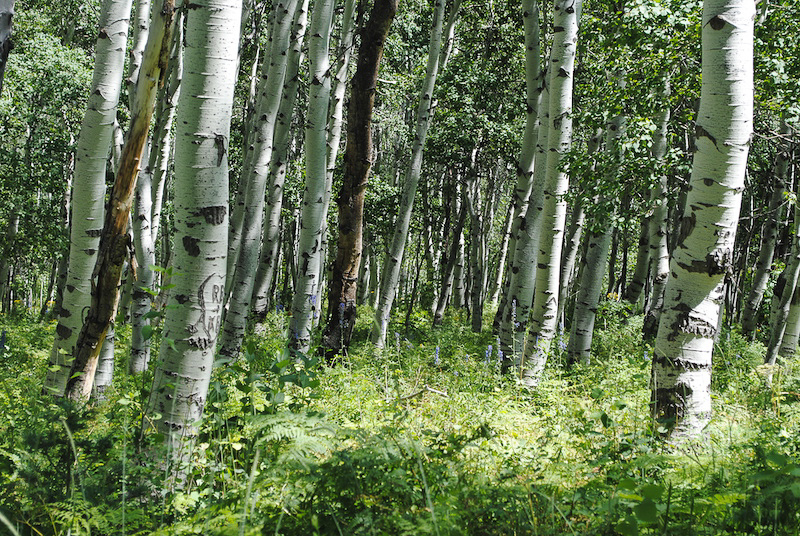 It just makes you feel like the world is alright when you are in nature. It brings peace to your soul. I encourage all of you my friends to get out and explore your area.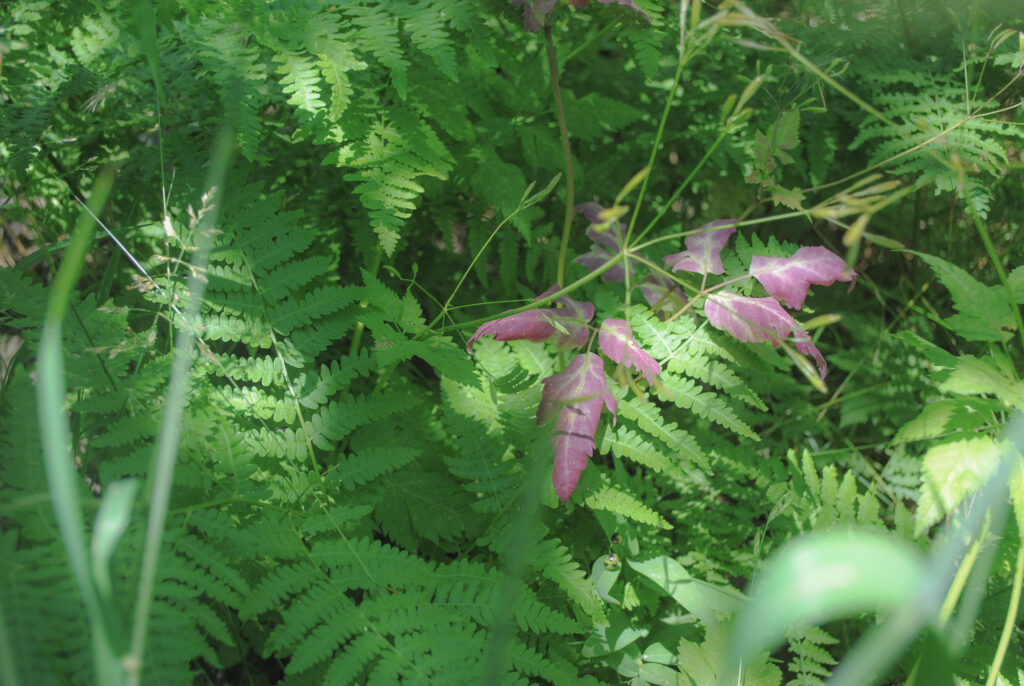 I just can't seem to get enough of eating outdoors as you can tell by many Tablescapes of eating outdoors Autumn dinner, Garden Dinner party, Fall Tablescape, Party by the Lake, Under the backyard tree and there is even more!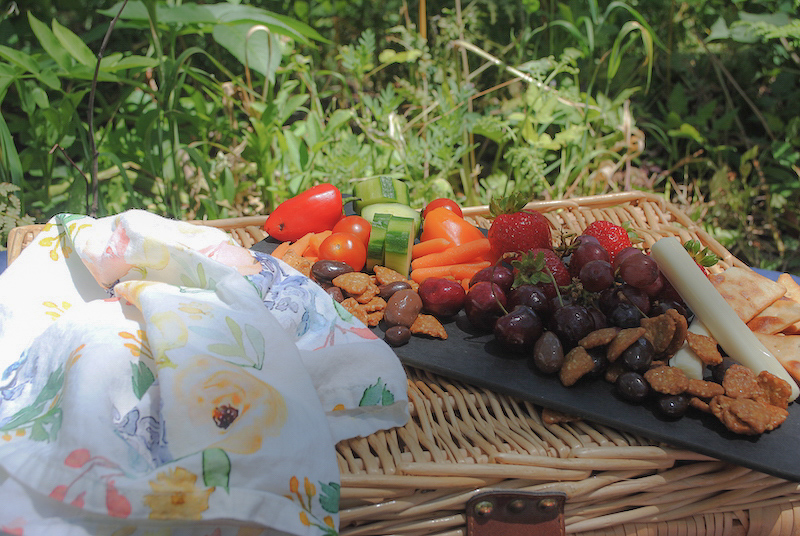 Hope you enjoy your day today! I would love to know where you like to picnic so leave me a comment and tell me your favorite places.
Shop This Post