Today I a sharing how to make Mini Paper Umbrella's! These are so fun and easy to make!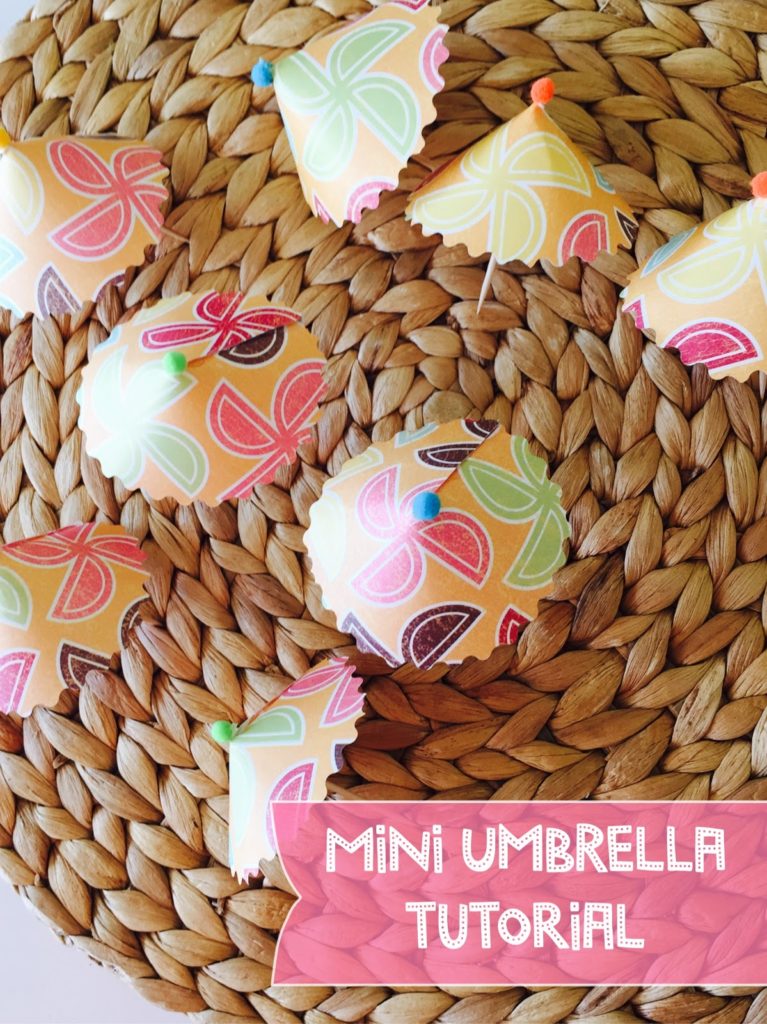 So, the other day I needed some paper umbrellas for a fun Cub Scout treat I was going to have the boys make for our den meeting but could not find any while I was out and about.
I was running out of time and decided I could probably whip some up!
I found a few tutorials on the internet and added a few embellishments of my own.
How to cut out mini paper umbrella's
STEP1 – First I found the lid of a jar about 2 1/2″ -3″ around and traced around it on the back of some fun colorful scrapbook paper.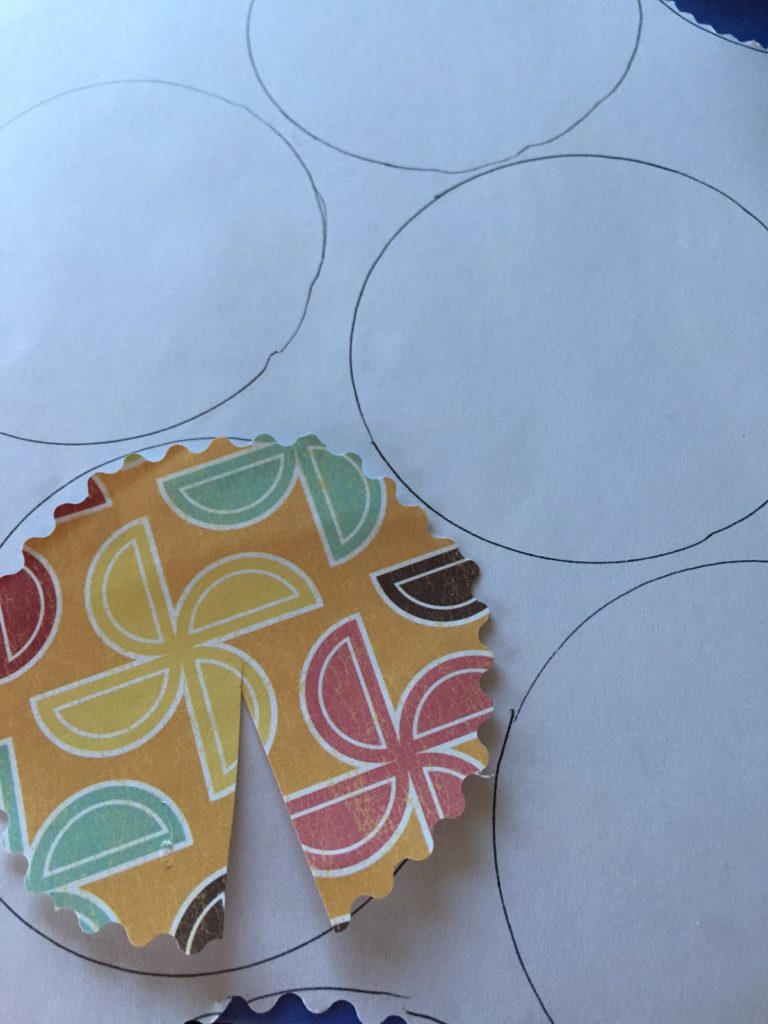 STEP 2- I cut around each circle shape with some fun craft scissors to make a ruffled looking edge. Then I cut out a little pie shape out of one side.
Hot glueing the mini umbrella's
STEP 3- I used hot glue on one side of the pie shape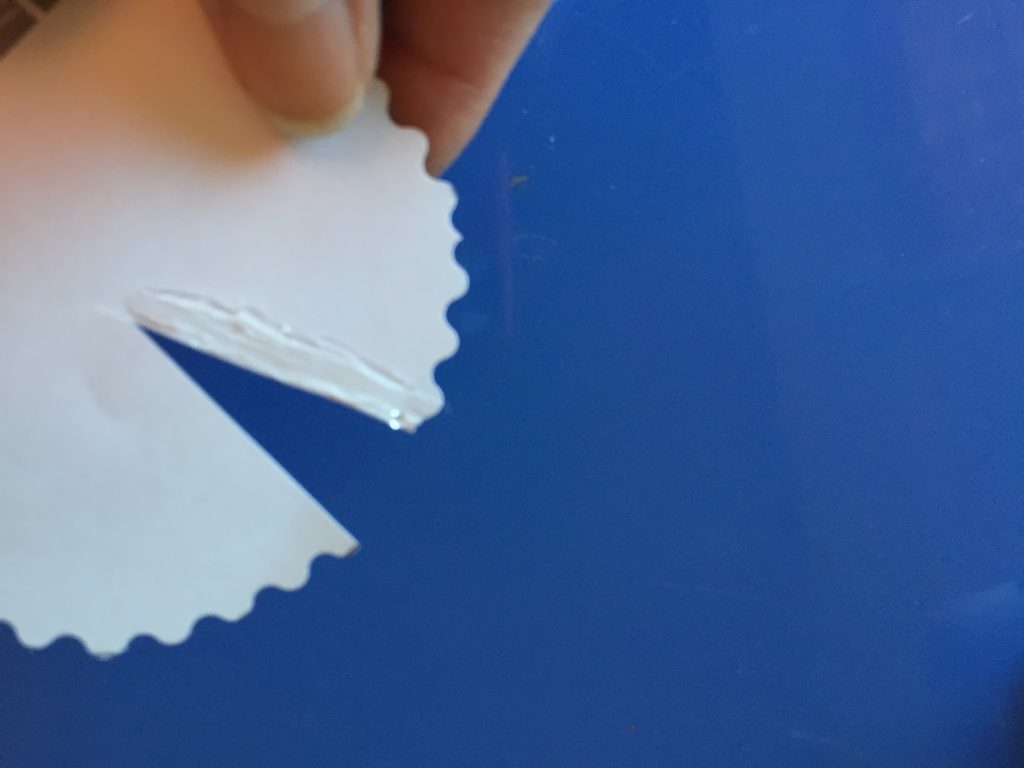 STEP 4- I attached the glued side over the non glued side to make a small cone shape.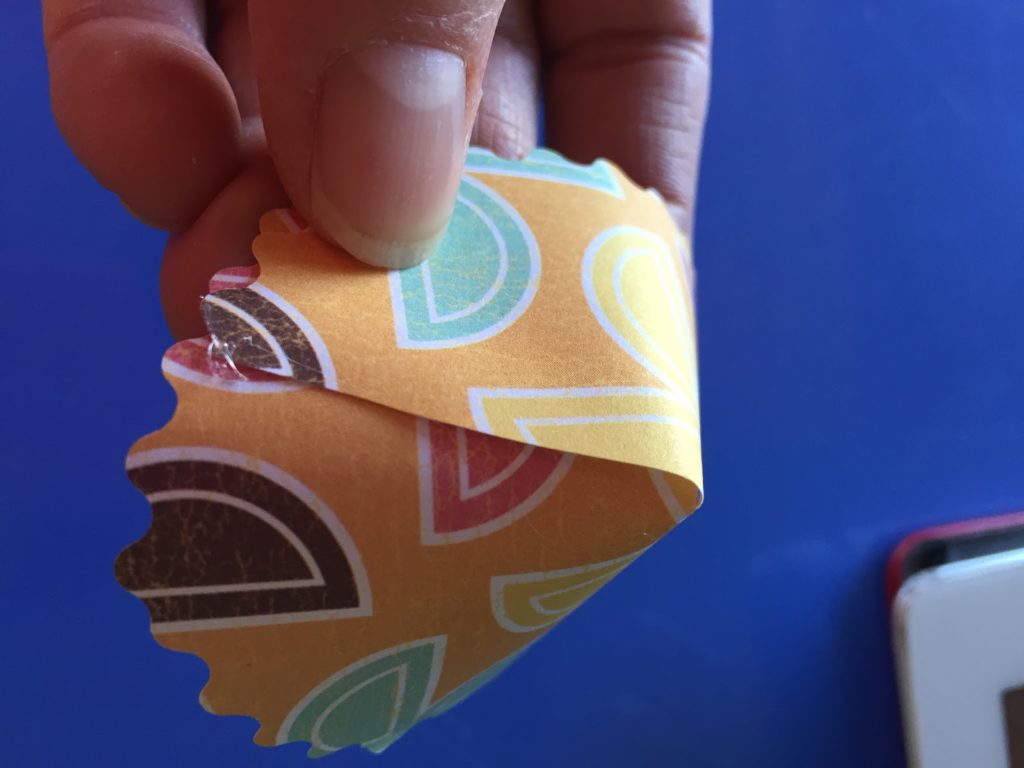 You can play with it to make it the shape you want. A low umbrella or a high umbrella..just have fun with it.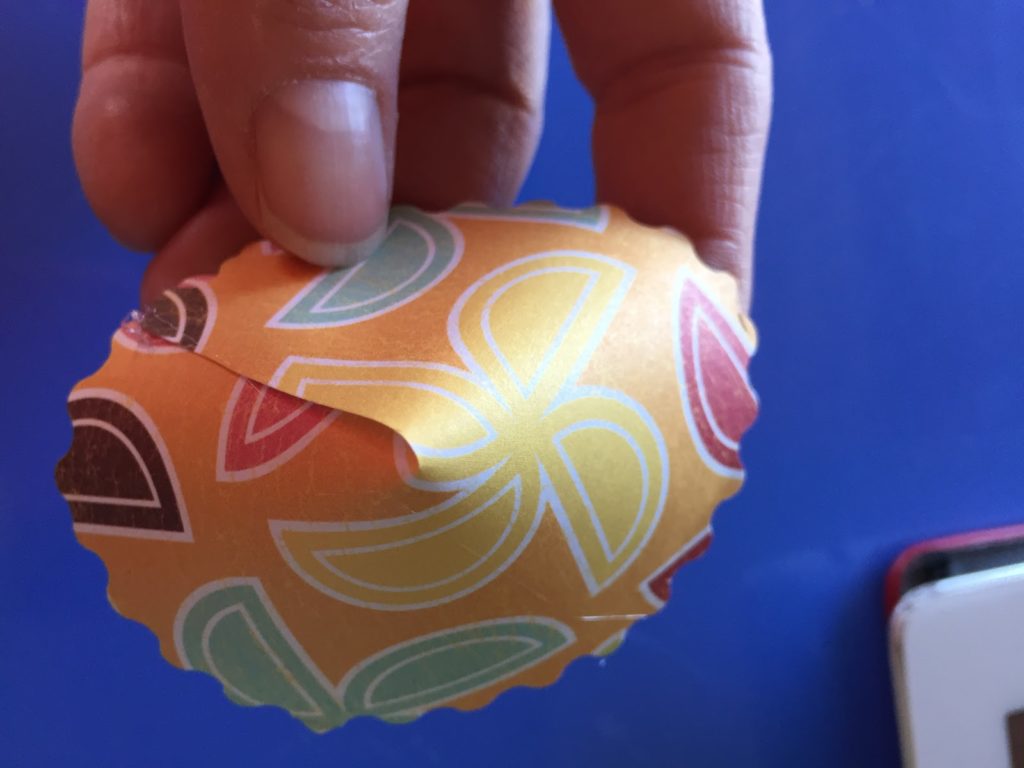 I wanted to make sure it had a nice point on the tip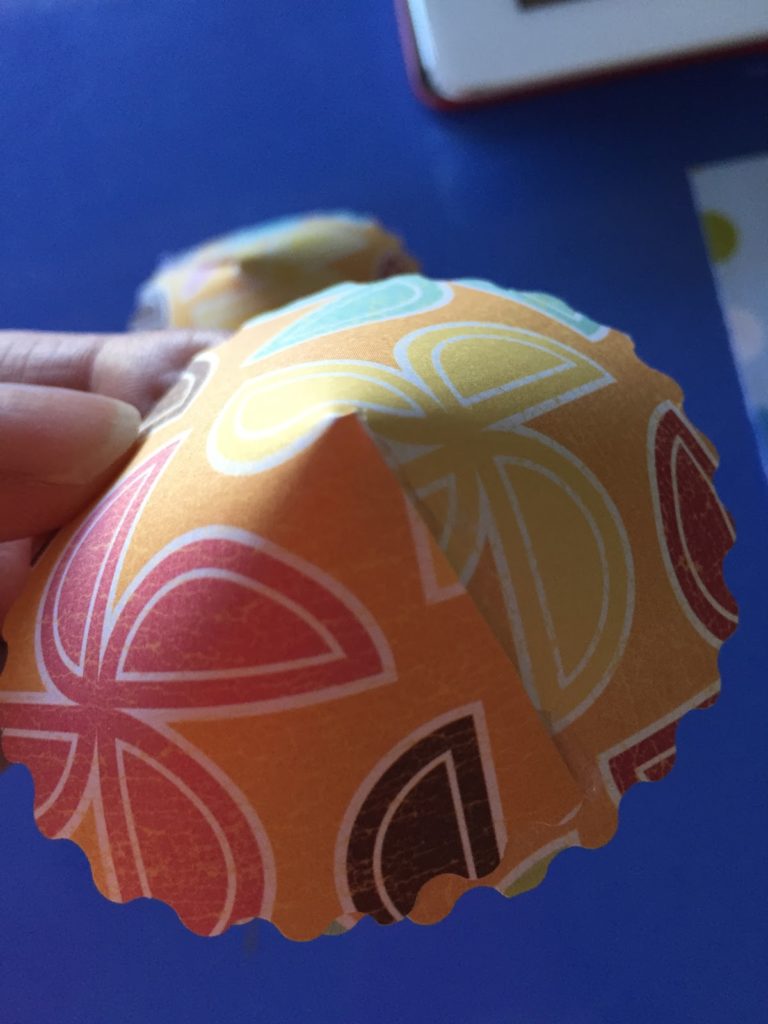 Adding the toothpick
Step 5- Inside I added a dab of hot glue and poked the toothpick through to the other side.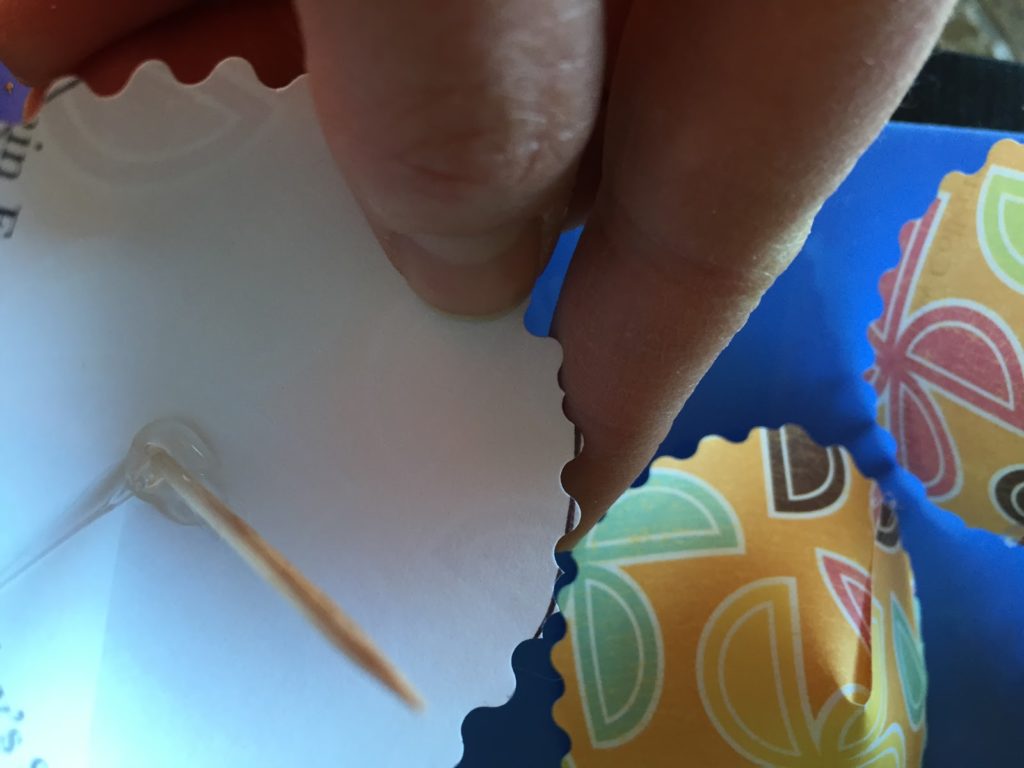 You don't want the toothpick to come out too far just a little bit.
You have made your first mini umbrella!
Now it is time to decorate it a little bit.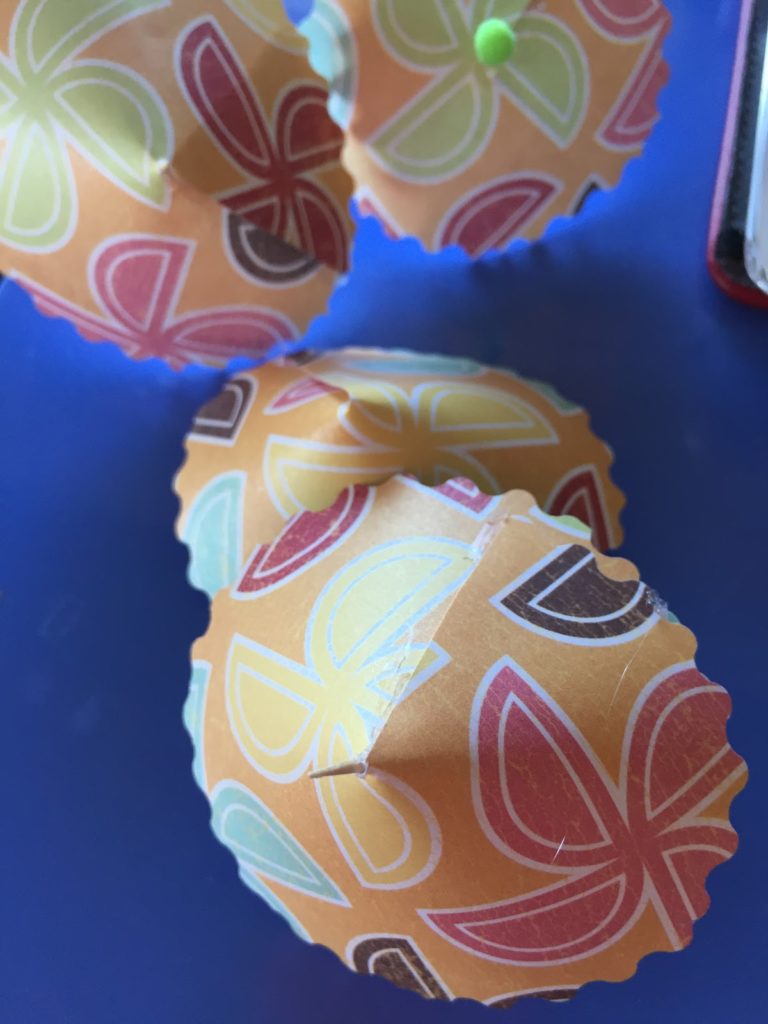 Adding mini pom pom's
STEP 6- I had these tiny tiny pom poms leftover from some scrapbooking project that I never did so I added a dab of hot glue to the pom pom and stuck it on there.
I think they turned out sooo cute!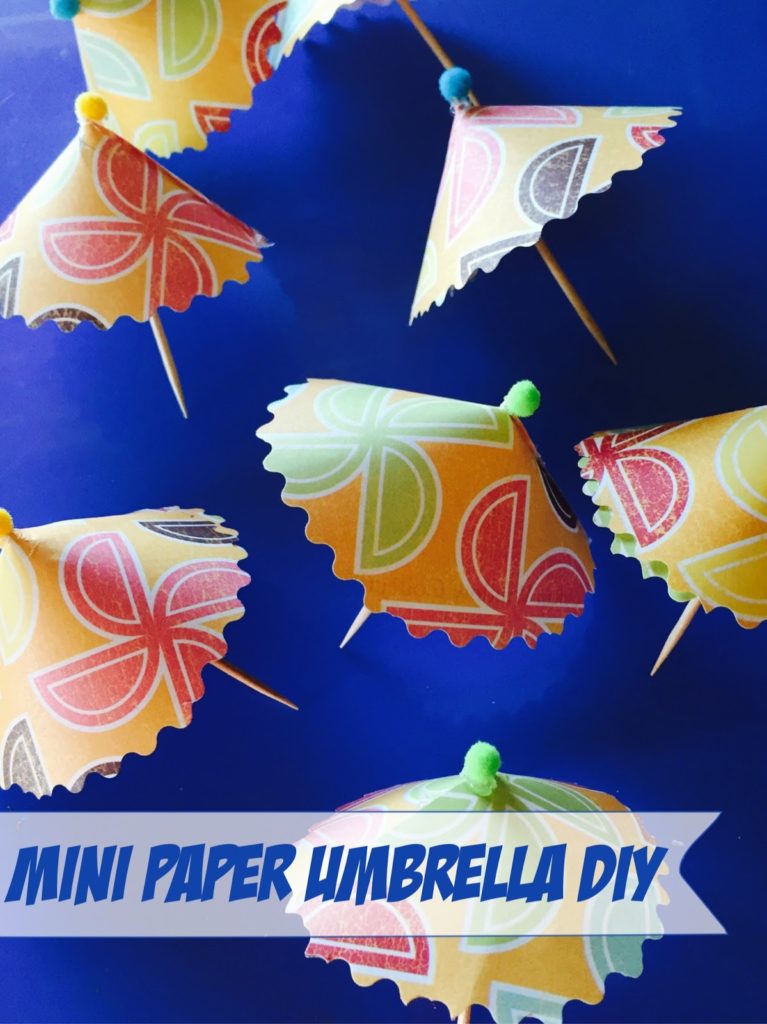 Bears on the Beach Cups
I used them for a dessert called Bears on the Beach Pudding Cups…recipe on my blog.
This little dessert teaches the boys how to make something fun for their family.
They totally got into making these! It is a little more creative than making regular dirt cups 😉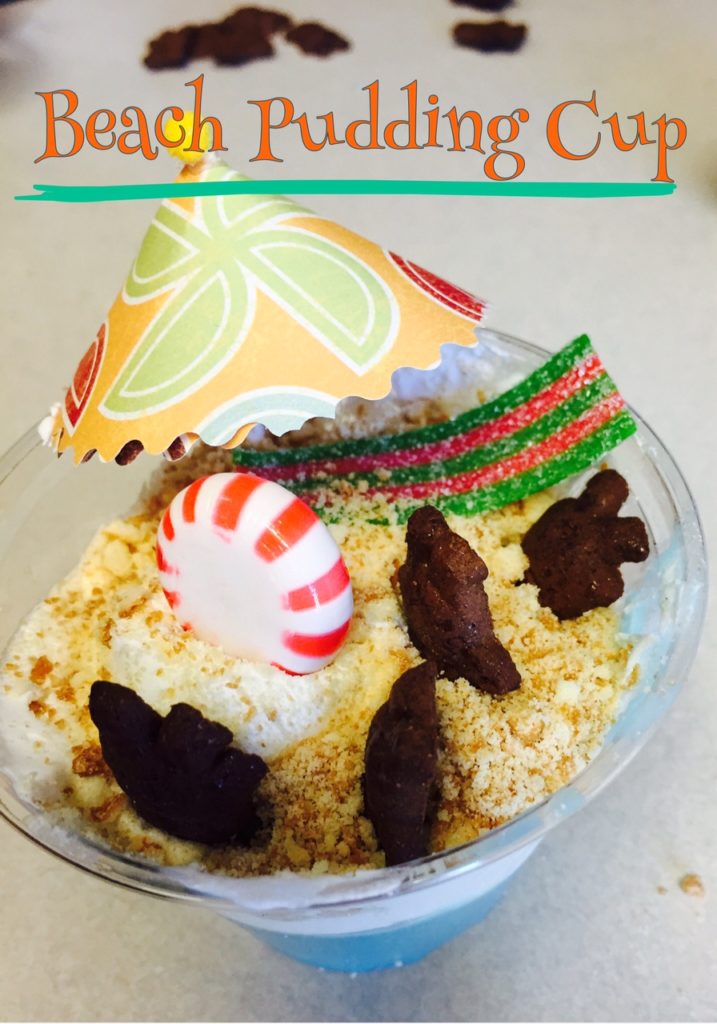 Other posts you will love
Here at Karins Kottage I am always finding something to do that is fun and creative
Like my Granddaughters Frozen Birthday party
or My chalk painted entertainment makeover with Annie Sloan Chalk Paint
Recently I just finished making my sisters Easy Roman Shades
Party, Cooking or DIY projects I am all about it!
Shop