I don't know what it is about white kitchens but I love love love them! They just seem so crisp, clean and bright. I found these pics on the Internet and thought it might inspire you.
The texture from the bead board going horizontally on the back wall is fabulous as well as the fun red old sign.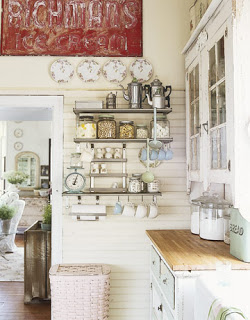 Windows and more windows
lets tons of natural light in the room where your family and friends gather. The Kitchen.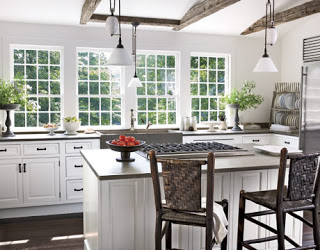 I really like the collection of white vases and the cool
chalkboard paint
on the door to the pantry.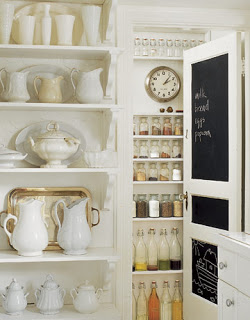 Again more beautiful windows and beautiful white cabinets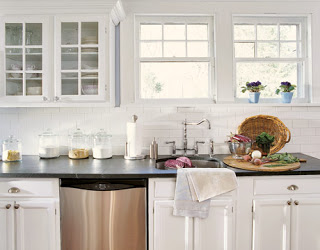 Bead board
again only this time is going vertically. I love the texture! Plus once again more
chalkboard paint
on the door.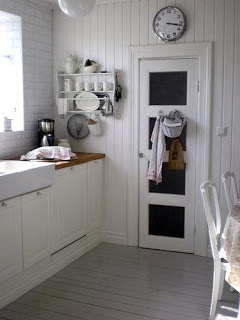 This is an amazing kitchen don't you think? I am so loving the yellow walls with the white cabinets and the black hutch. And can I say how much
I love pot racks
!! I have had one in almost every house I ever lived in….starting with my mom's house. They are the best!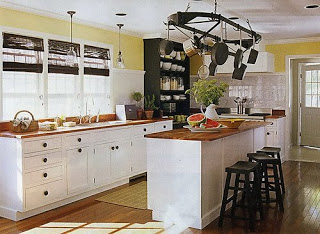 The glass fronts on these cupboards just add something extra to the room as do
the little feet
added to the bottom cupboards to look like furniture.