October is such a fun month getting ready for Halloween! Today I am highlighting some fun Halloween Ideas from last weeks linky party. It is always so inspiring for me to see your Halloween tablescapes! A skull themed Halloween tablescape in orange and black and white. Witches legs for a centerpiece just cracked me up. Then I loved these two recipes, caramel apple cookies and some spooky Halloween chocolate bark. YUM!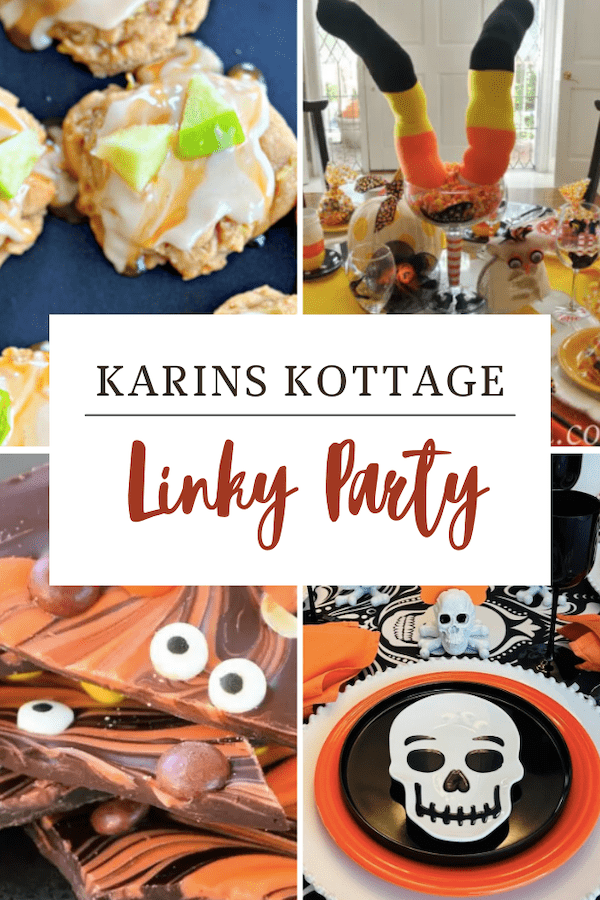 Karins Kottage Linky Party Highlights
I love this skull themed black orange and white tablescape from Whispers of the heart! The bright orange mixed with the orange is so bright and festive. The skull salad plates, place cards and napkin rings just make this table!
The witches legs in candy corn colors in this centerpiece cracked me up! Such a fun idea! Painted Apron has lots of other fun Halloween witch legs decor ideas on her blog that you don't want to miss.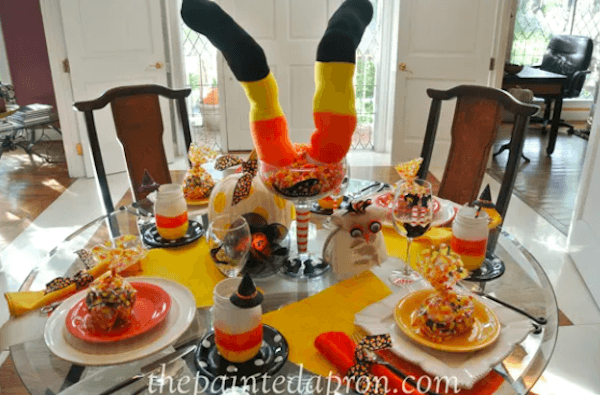 These caramel apple cookies from Lou Lou Girls are the perfect cookie for fall. They have cinnamon, grated green apples and oatmeal in them. The icing has caramel and apple cider in it which is my favorite combination!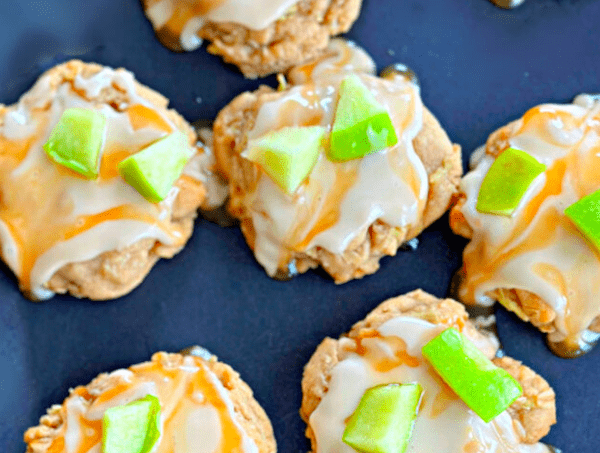 Chocolate is a must anytime of year but this Halloween chocolate bark with spooky eyes is awesome! Drug Store Diva's created this fun Halloween treat. The orange candy melts and dark chocolate and the addition of Reese's pieces just sounds amazing to me!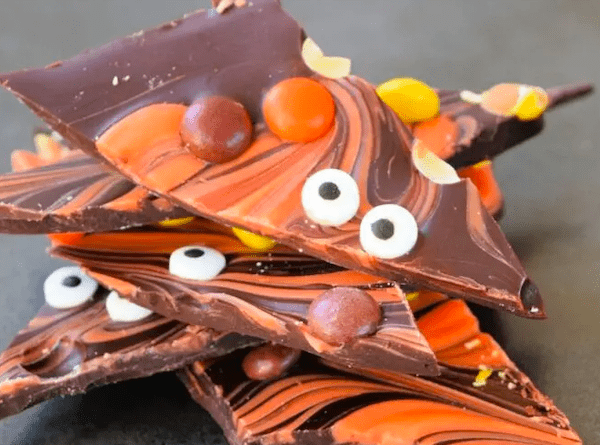 Karins Kottage Happenings
We have been traveling in Italy and enjoying so many fun things. First we went to Florence for some business meetings and then we took a train to Rome to meet up with our daughter and son in law.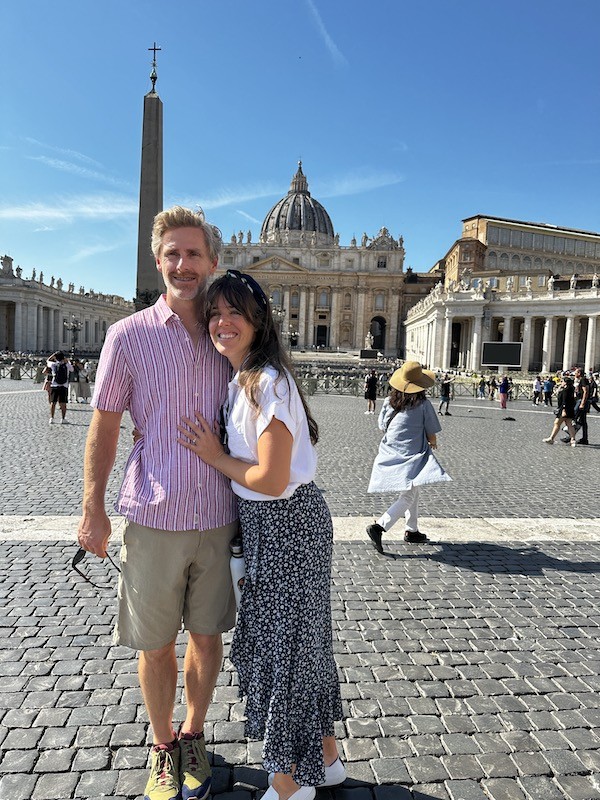 We took them to see the Pantheon, the Vatican and St. Peter's Basilica. Then in the evening we wen to the Spanish steps, Trevi Fountain and Piazza Navona.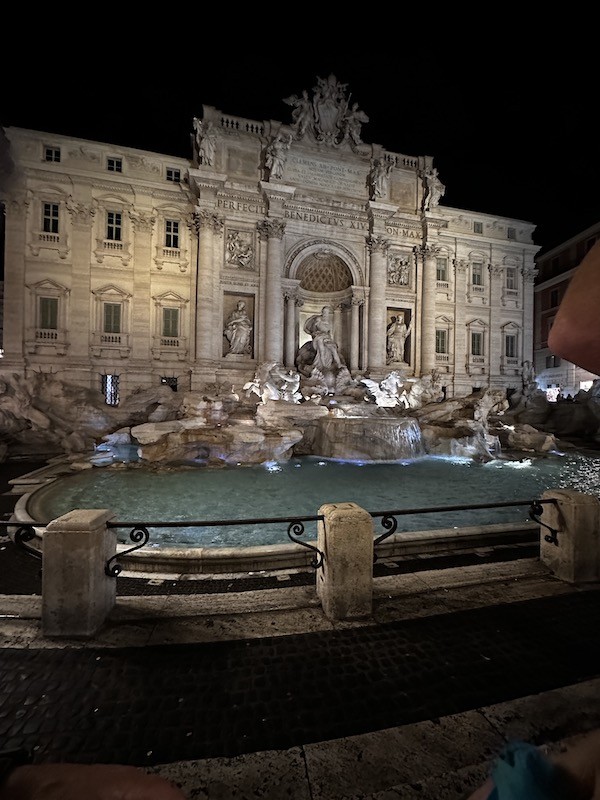 Next we headed to our most favorite place in Italy Casoli in Abruzzo. During our time there we were able to see the amazing festival that is held every year right in the center of town.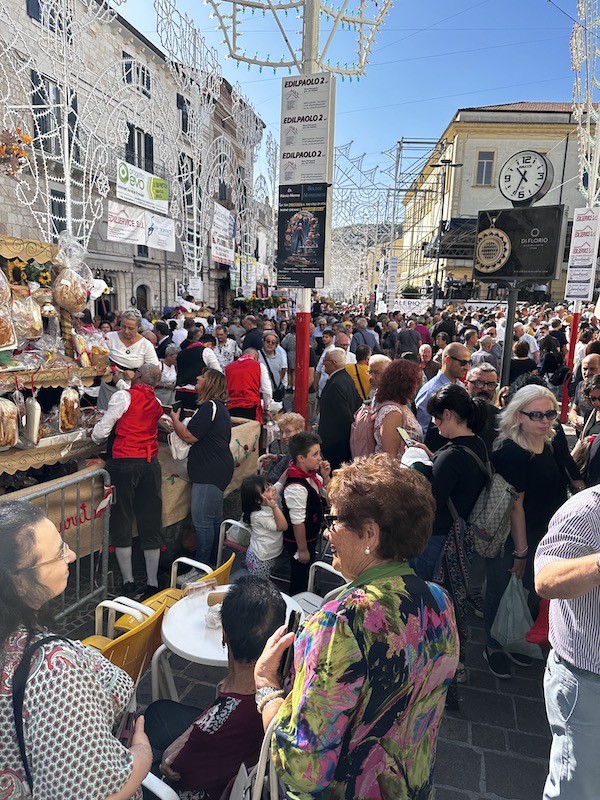 I am telling you it is so magical! the do a lighting ceremony at midnight that will take your breath away.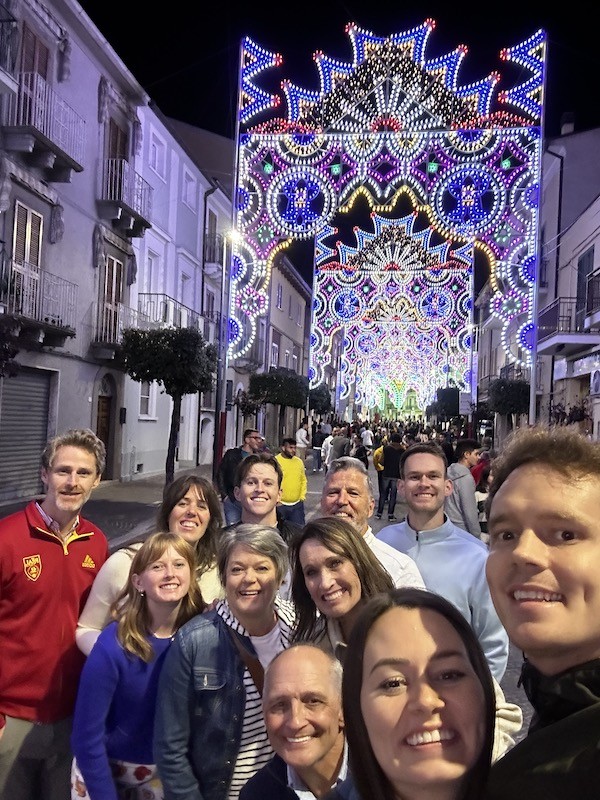 The vendors sell their wares right off their little tractor floats. Tons of breads, meats, cheese and treats. Lots of music and dancing in the streets. It is our favorite thing to participate in.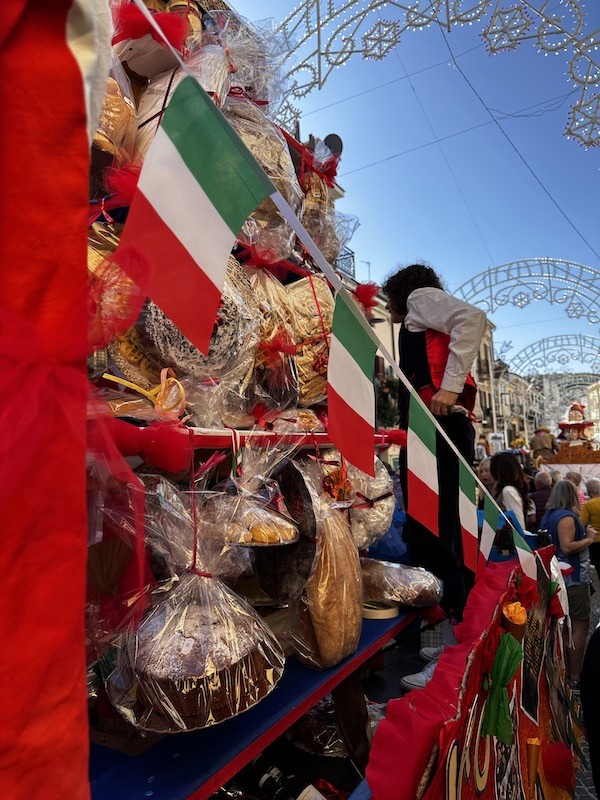 Shop

Linky Party
So happy to have you all here today! Please share all your fun holiday ideas, recipes, decor and DIY projects with everyone. Pop over to a few and leave a comment as this helps us all.