My favorite time of year is here! Welcome to Karins Kottage Linky Party #329 fall decor highlights. The temps have been nice and cool lately and I am enjoying every moment. When I saw all these fall decor ideas I was inspired! Thank you to everyone who linked up last week so many yummy recipes and decor ideas it was hard to choose.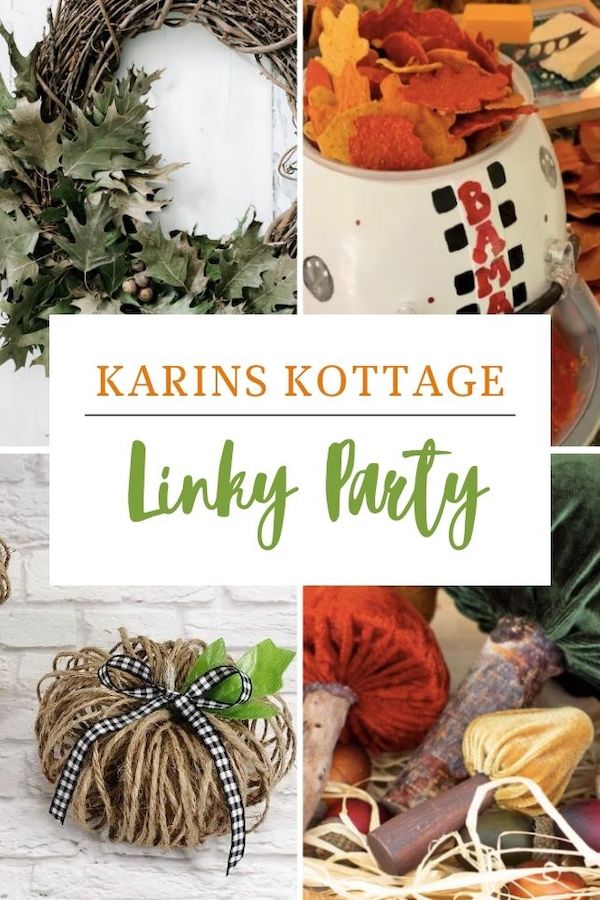 Karins Kottage Linky party Highlights
DIY Velvet Mushrooms: Adding a Touch of Enchantment Imagine your home adorned with charming, velvet mushrooms in various shades of fall. These whimsical decorations are perfect for creating an enchanting atmosphere My Wee Abode is sharing her unique ways of creating these fairy-tale inspired mushrooms!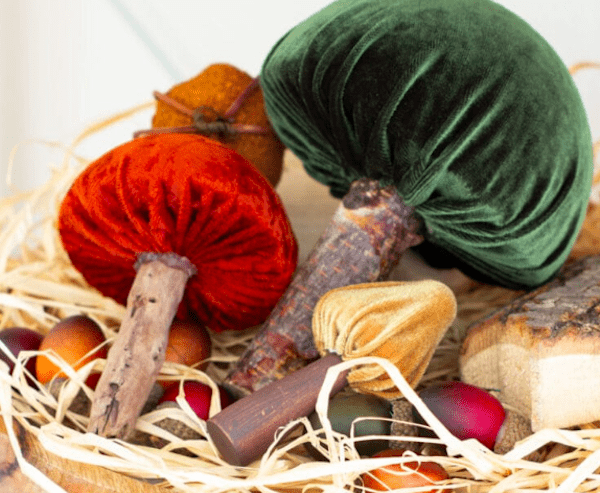 For a last-minute addition to your fall decor, these twine pumpkins are a must-try. They're not only easy to make but also a delightful addition to your autumn tabletop or mantel. Creatively Beth shows you how to whip these cutie patooties in 5 minutes!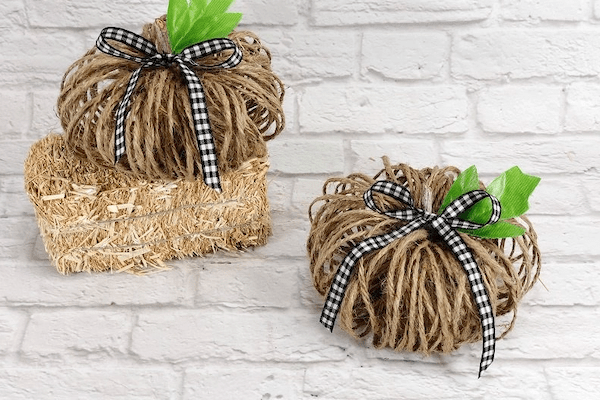 I love how The Painted Apron does tailgate party's at home. Jenna has so great ways to get your football party going you don't want to miss this post! I am in love with this football helmet snack server! Make sure you pop over to get her link to get one for yourself.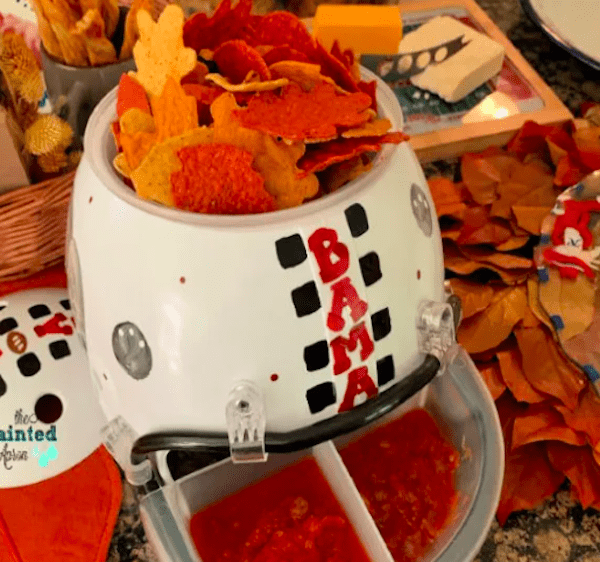 Why buy a wreath when you can make a stunning one using leaves from your own backyard? This DIY project from Anderson and Grant blog embraces the beauty of nature and the changing seasons. I will be on the look out for some beautiful leaves to make this for my front door!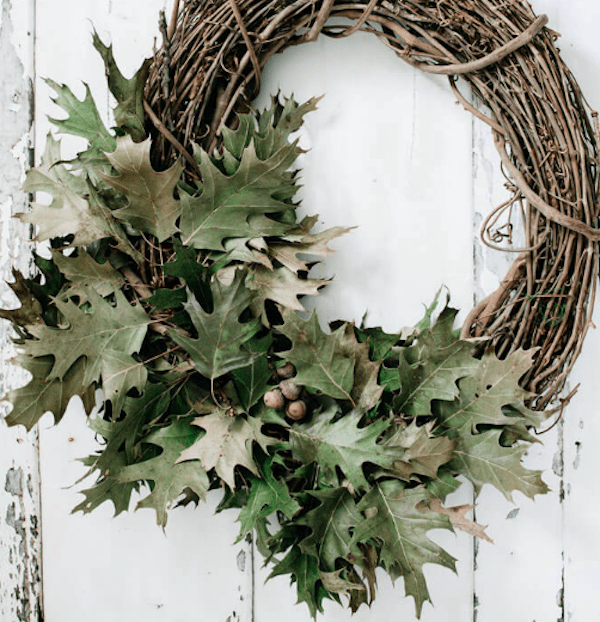 Fall is a season of warmth, family gatherings, and creativity. With these DIY decor ideas, you can infuse your home with the spirit of autumn.So, let's get crafting and make this fall the most charming and memorable one yet.
Don't forget to share your creations at Karin's Kottage Linky Party below– I can't wait to see your fall-inspired masterpieces!
Karins Kottage Happenings
In case you missed my latest fashion post: Chic over 50- white jeans and soft pink outfit. I love the raw hem jeans look mixed with a pretty pink top Soft pink suede shoes just made my heart sing.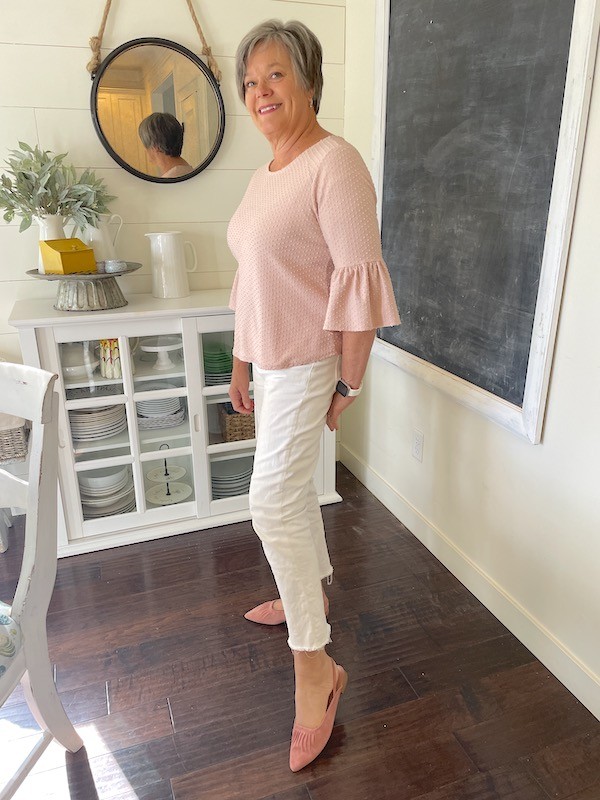 Yesterday we took our granddaughters on a walk. My daughter has this amazing wagon stroller that is so great to take on walks to soccer games and or wherever you need to toe kids and stuff! I have a link to this wagon and similar clothes that I am wearing here on my LTK shop.
Notice Georgia's face haha she cracks me up!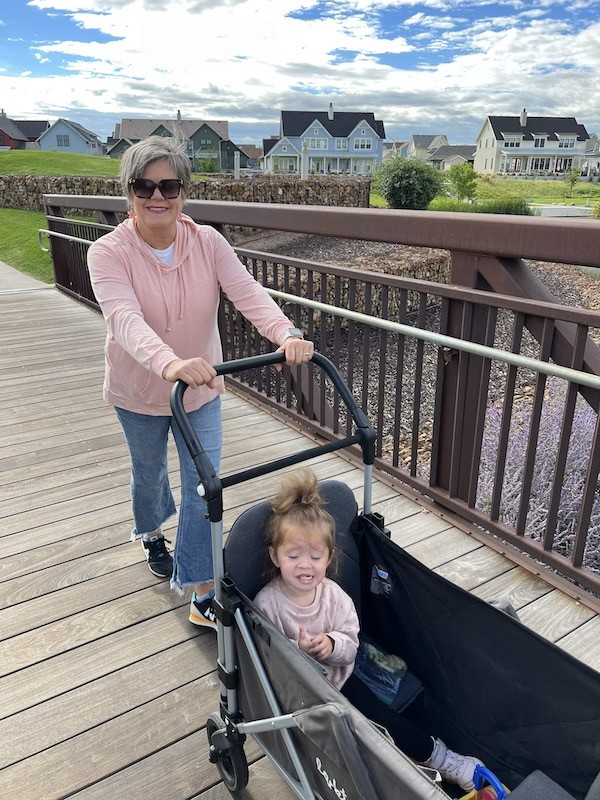 Karin's Kottage Linky Party
Again I am so happy to have you participate in my weekly party! Feel free to link up 3 of your blog posts that you think everyone would love to see.