Hi my friends welcome to Karins Kottage Linky Party- June celebrations. These four bloggers are sharing some fabulous ideas for Father's day, Patriotic crafts and a really cute Alice in wonderland party! You will be inspired and and love all these ideas so please make sure to visit these creative bloggers.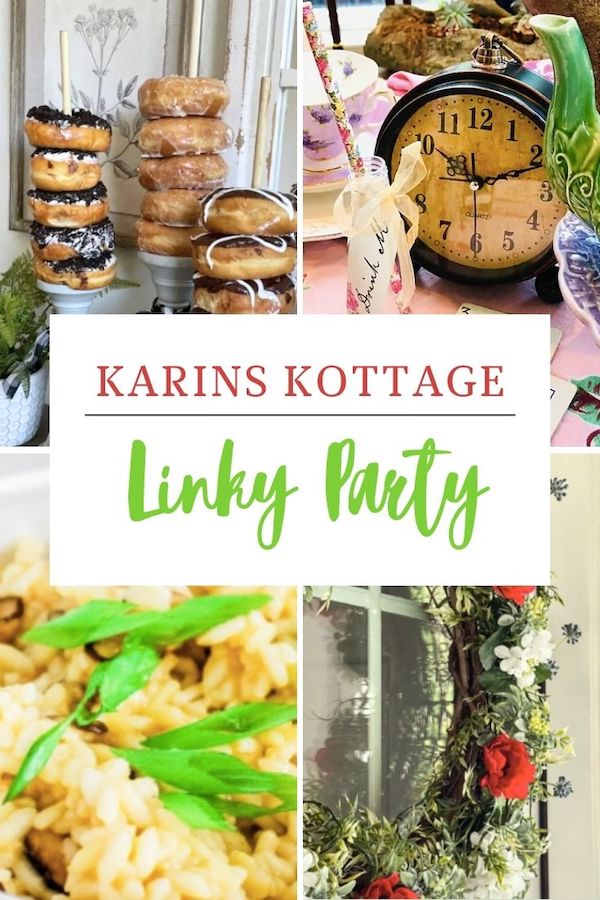 Karins Kottage Linky Party Highlights
Here is a fun patriotic wreath from My Family Thyme to create that only takes 30 minutes to make! That is my kind of craft!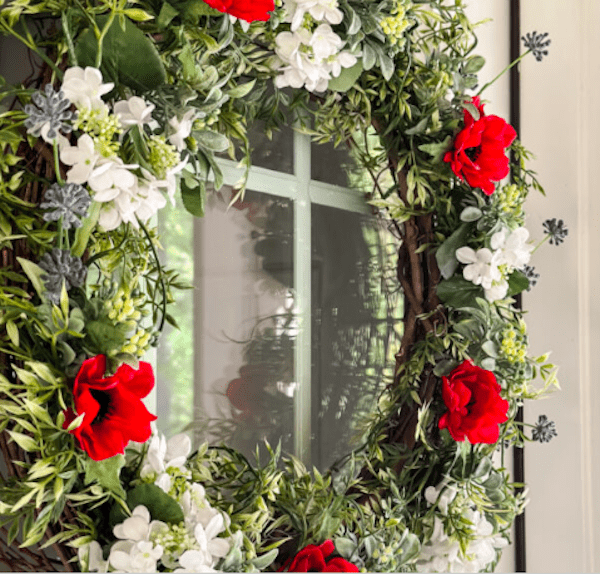 An organized season has some great ideas on how to serve donuts on Father's day multiple ways. Not only ways to serve donuts but also great Father's day gift ideas.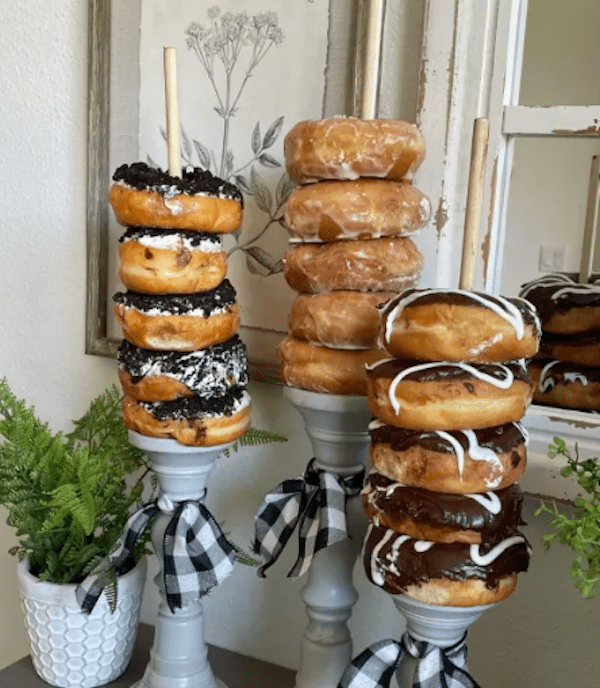 Here is a absolutely charming Alice in wonderland party by Story Tellers Cottage. There are some amazing details to this party and especially the tablescape. Make sure you pop over and get all the details.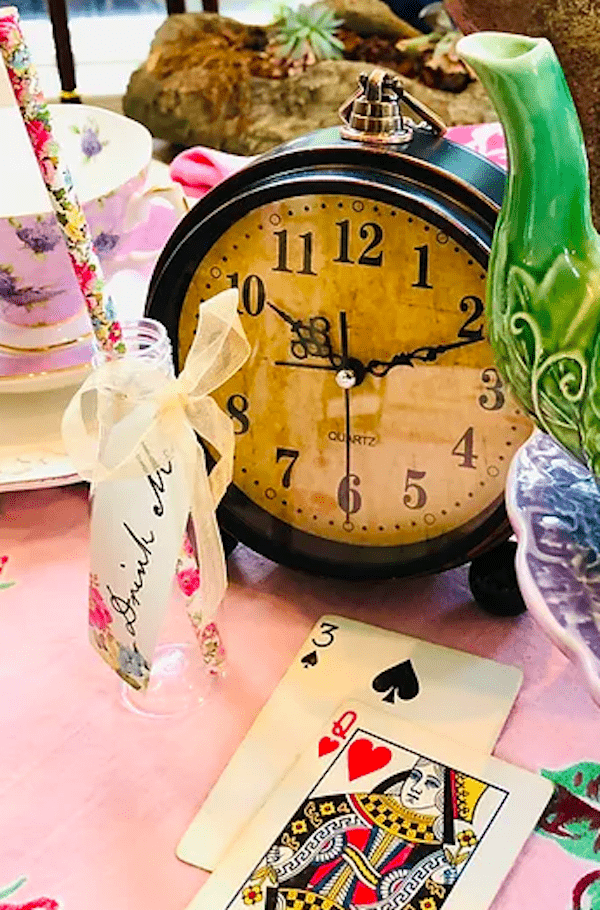 Since we travel to Italy quite often this risotto recipe from the The Happy Mustard is something my hubby will love! The best part of this recipe is that it is made in an instant pot! Total time saver!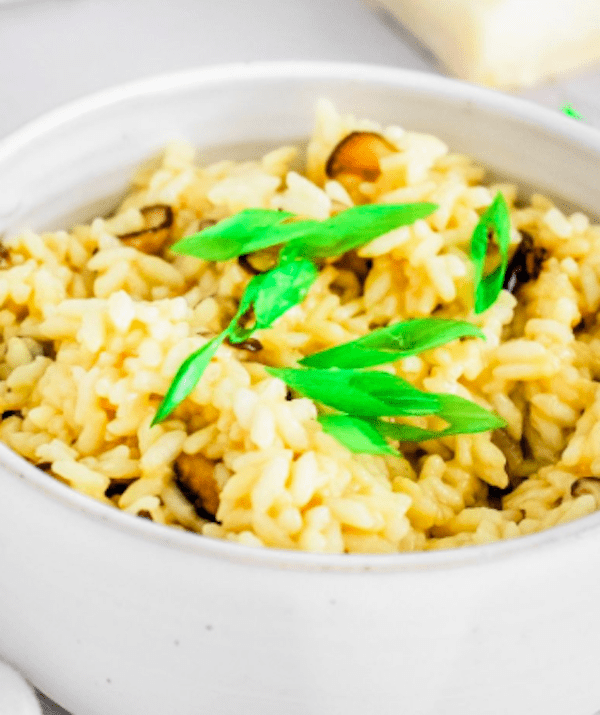 Karins Kottage Happenings
My friends I have some sad news. My sweet mom has been recently been diagnosed with Lou Gherigs disease also known as ALS. It has been a very sad and difficult few weeks as you can imagine. ALS is a very rapid fire disease and is so hard to understand. ALS has no cure and is a really horrible disease.
Even the doctors have a very hard time diagnosing it correctly. Tomorrow mom has a biopsy and we are hoping that she might have cancer that might be mimicking ALS. How strange is it to be hoping for cancer but cancer has a chance to be cured.
We are still learning as much as we can about ALS. I would love to hear from any of you that know of someone who has had an ALS reversal. Leave me a comment.
Link on up to the party!
Can't wait to see your summer ideas!