There are 4 islands in Tremiti, Italy and San Nicola island has an amazing castle on it. Not just any castle but a very large medieval castle. This castle dates back to 900 AD and is massive in size! You can take a 5 min water taxi from the Tremiti to get to San Nicola island and tour the castle.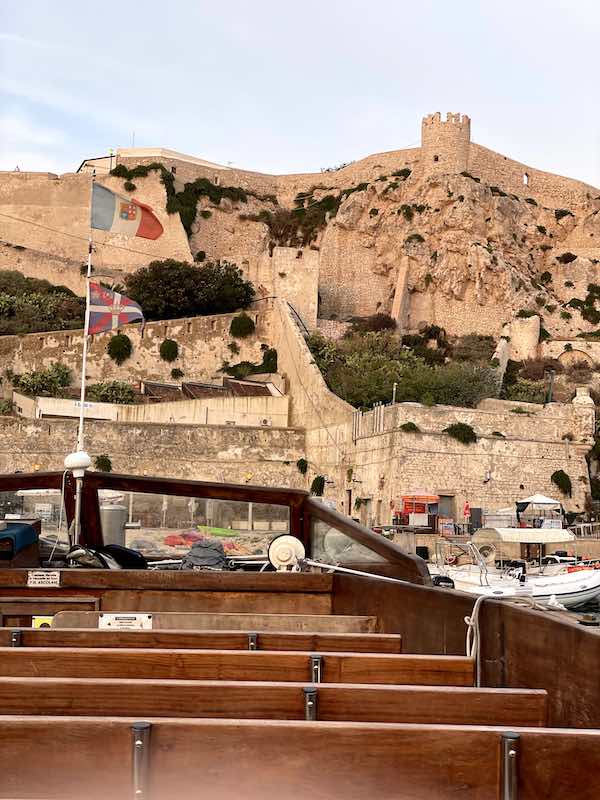 There are bigger ferries that come in from the mainland directly to this small island chain. Today I am sharing our experience when we visited San Nicola Island.
If you missed my other post about our adventures on Tremiti island you can click here.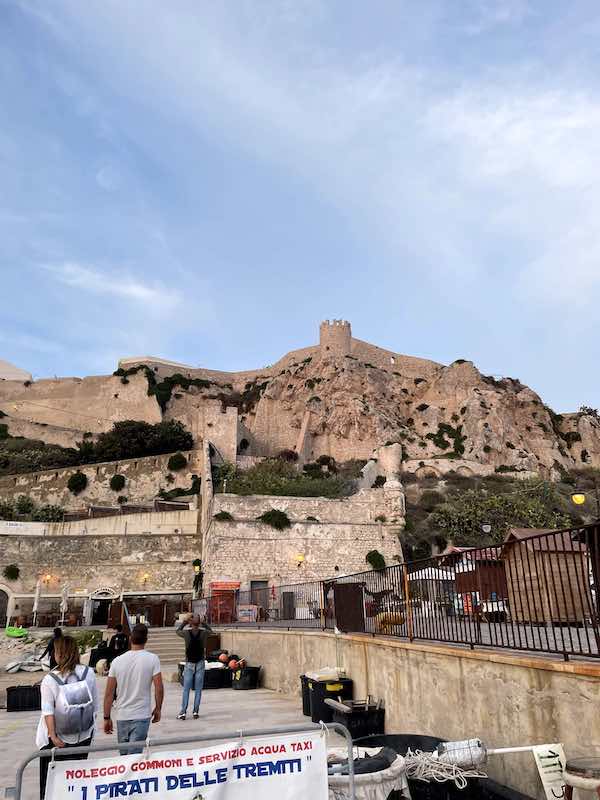 Climbing to the top of this amazing castle.
The first thing you will notice when you get to the port is that the castle sits way above you high on a cliff. That means you have to walk up these winding cobblestone fortress paths.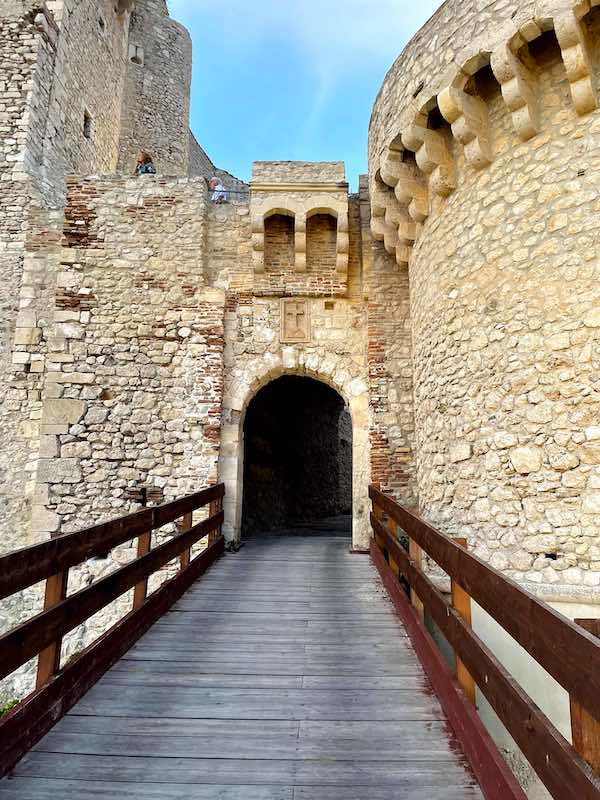 The walk and the views will take your breath away as does the incline. We were touring the castle in the evening so we were able to see the sunset and the castle lit up at night.
Equally beautiful as it was creepy at night
Touring this castle on our own as the sun set was romantic and a little eery. It felt like we were on a movie set for the movie The pirates of the Caribbean.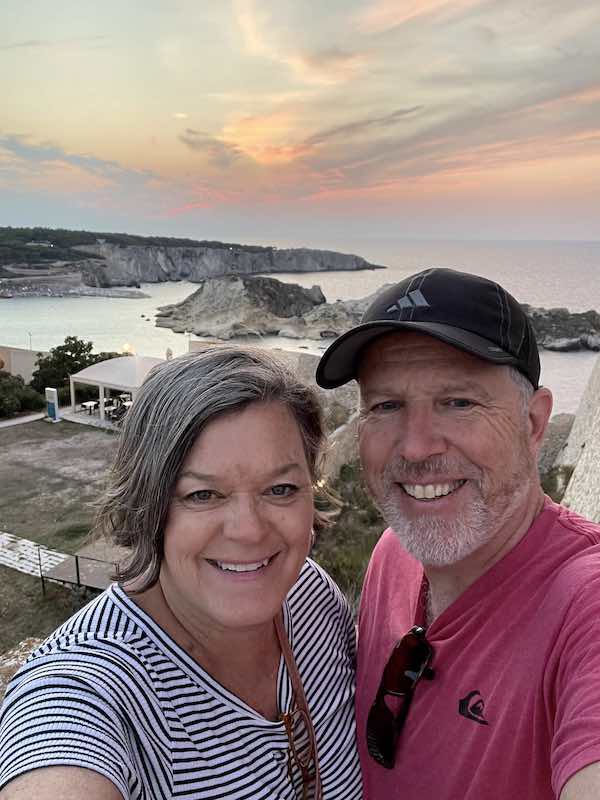 I was waiting for the skeleton pirates to pop out at any moment.
There are many dark dungeon like rooms, old creepy wells, dark alleyways a monastery and a medieval church.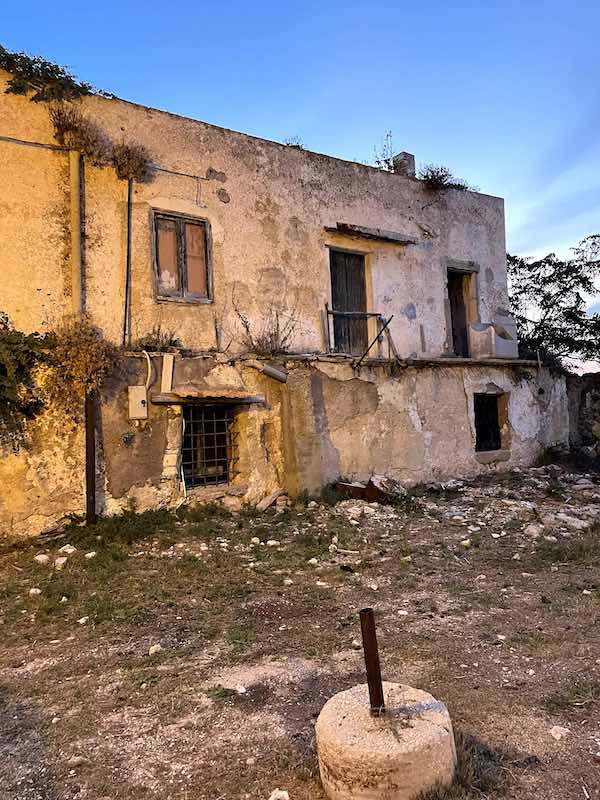 This church was not lit at all and reminded us of the old Matthew Broderick and Michelle Pfiffer movie Lady Hawk.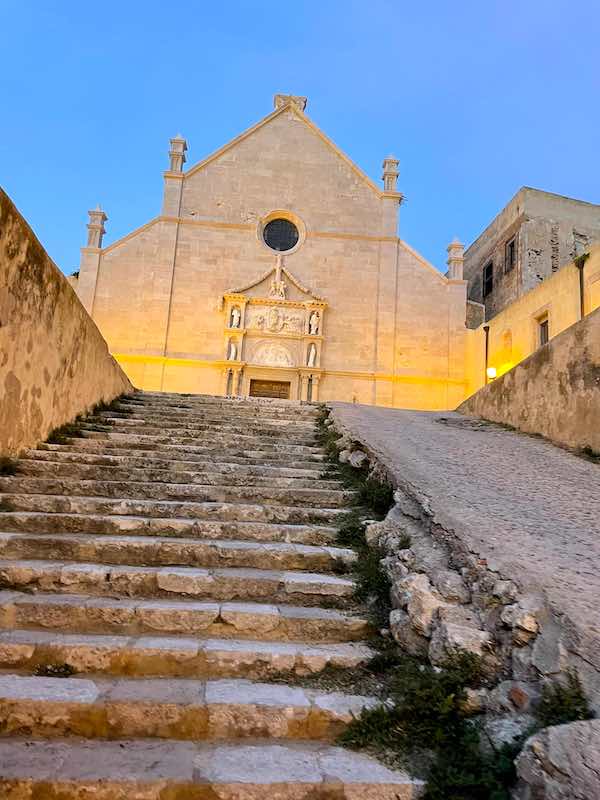 Using our iPhone flashlights we could see into some of the dark rooms. Some hallways were lit and it looked like a scary movie set.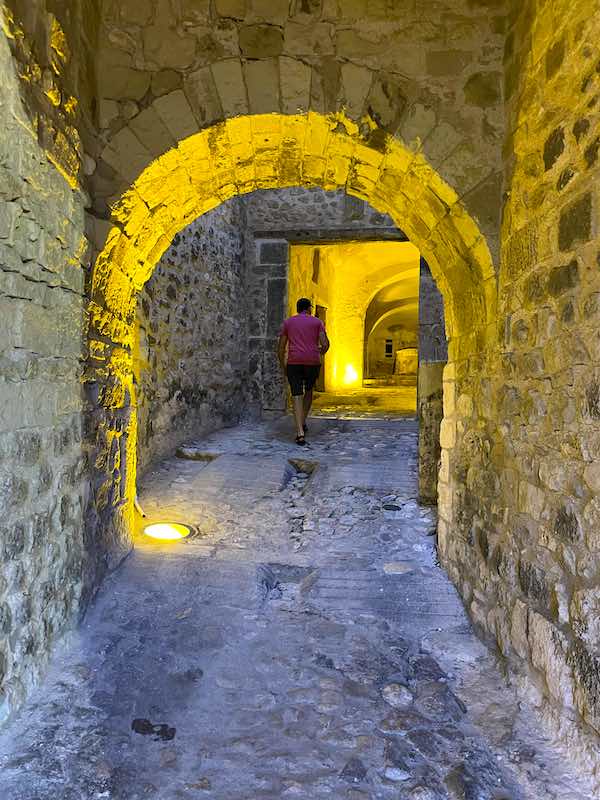 Amazing castle on San Nicole Island that never ends
We were blown away by the never ending courtyards, towers and castle walls. Some areas had winding outside paths that looked over the Adriatic Sea. You could see for miles around on either side of the castle.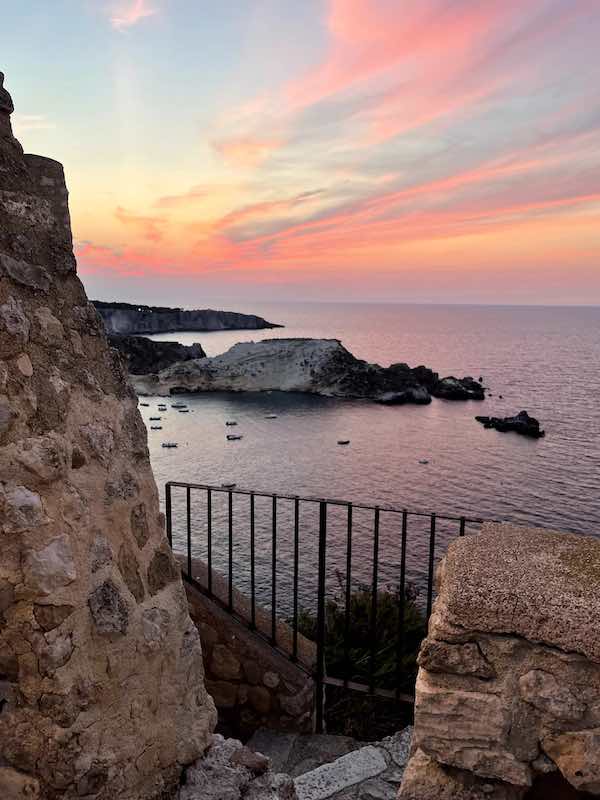 Along the main courtyard area there were a few shops and cafe's. Including gelato which of course is our main food group everyday while we travel in Italy. My husband refers to gelato as Vitamin G, an essential Italian nutrient.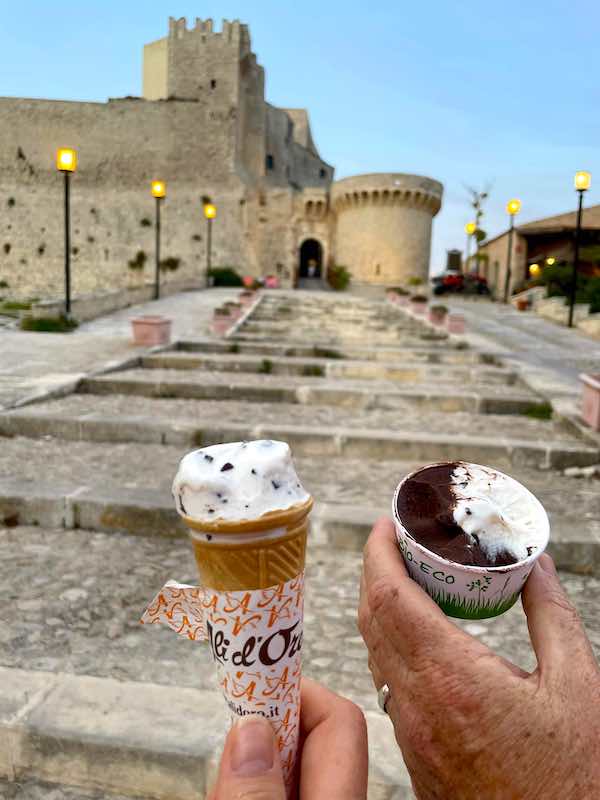 Italy always throws a curve ball
Around 8pm we started to make our way back down to the port. We saw that the water taxi was just pulling in. We scrambled down the steep cobblestones to catch the water taxi but we missed it. No problem we thought we can just catch the next one at 9pm. So we strolled over a cafe overlooking the water to wait and have something to drink and snack on.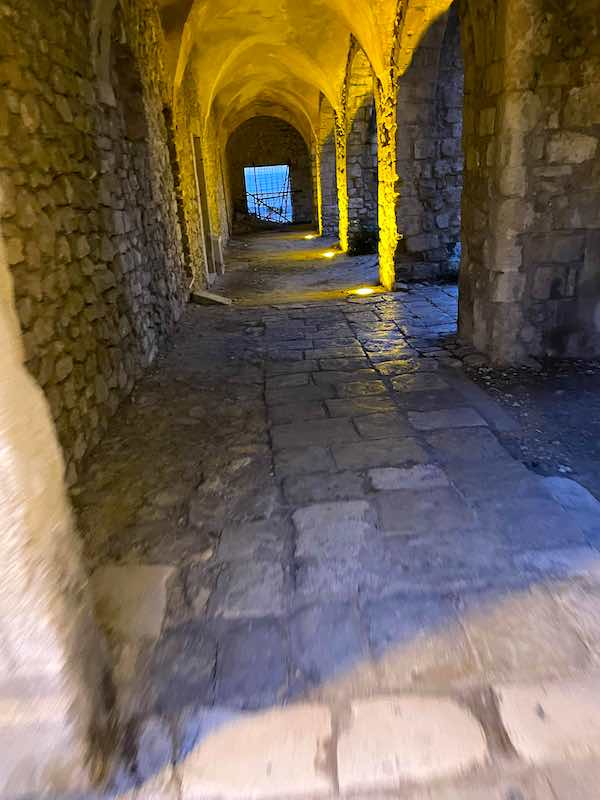 We told the waiter we just wanted something light because we were going to catch the 9pm water taxi. At which time he informed us there was no 9pm water taxi or a 10pm water taxi.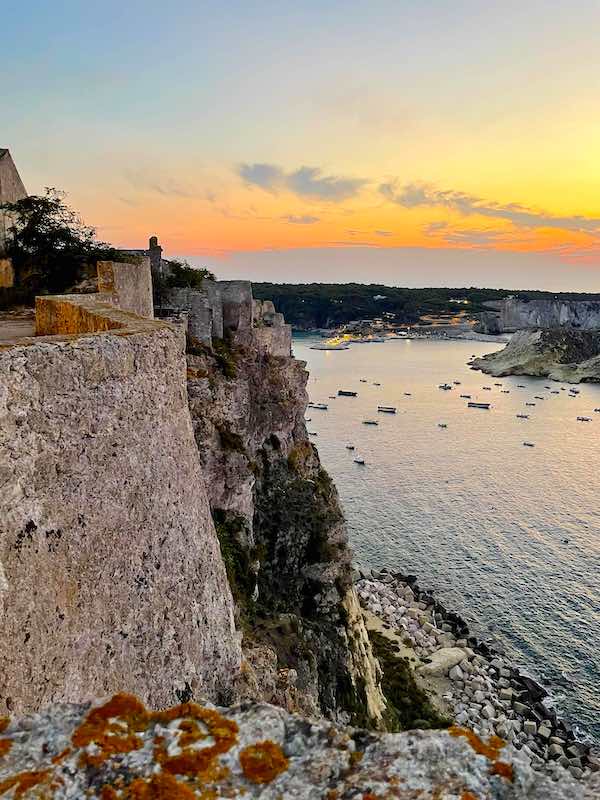 The only remaining water taxi would be back at 11pm three hours later! WHAT? We literally could have swam across to the other island but it was dark and we were not in our swim suits haha.
What to do while stranded on San Nicole Island?
So what do you do when you are stranded on an Italian island for three hours? You sample the delicious local fare. We had antipasto to start and my hubby had some amazing seafood pasta. The clams and prawns were probably swimming earlier that day. I had a simple tomato pasta that was perfection. For dessert we had a pistachio ricotta cream concoction.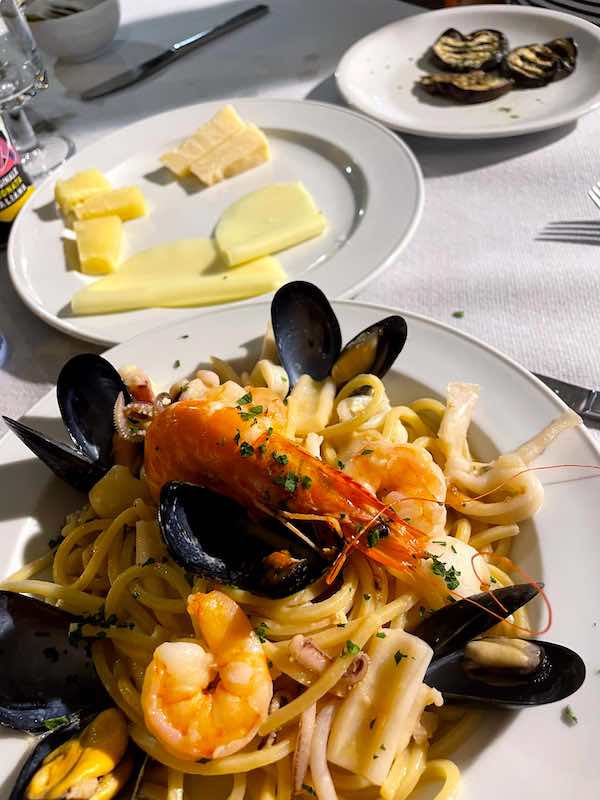 What we thought would be a long night of waiting turned out to be pretty magical.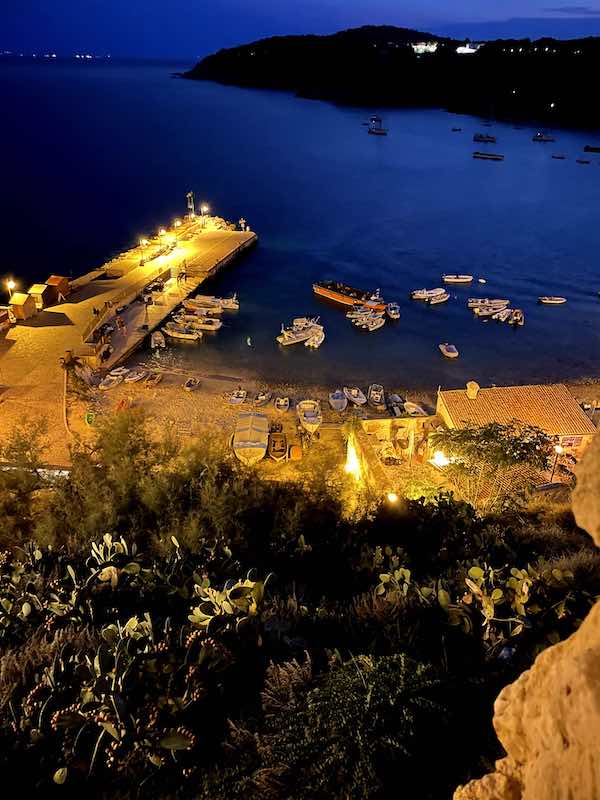 Sitting by the marina, water lapping up on the sand next to our cafe, seeing the twinkling lights from the other island with a soft sea breeze made for something out of a romance novel.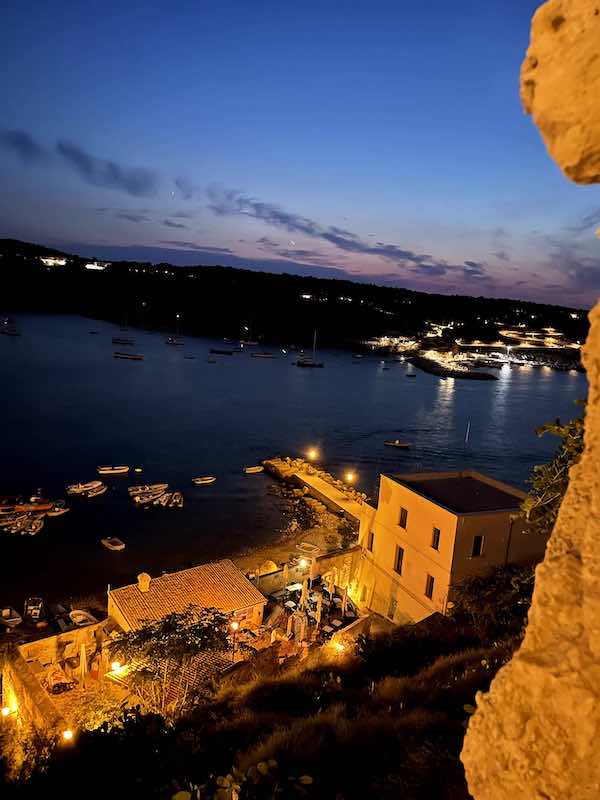 Shop Italian Items